When your favorite season arrives it can be an exciting time. You are ready to enjoy everything your favorite time of the year has to offer. However sometimes a season can feel overwhelming and like there is so much to do. When summer and fall arrive there are so many things I want to do in what feels like a short amount of time. Especially during the month of October. Today for Blog-O-Ween Day 21 I am sharing Easy Ways To Enjoy Fall without feeling overwhelmed. 
Fall Scents 
One super easy way to enjoy fall is with candles and/or essential oils. I enjoy having both in my home, however I have been trying to use more soy based candles. Any fall scented candle or oil can make your environment feel super cozy and smell like fall. I love having scents of cinnamon and pumpkin throughout our house during the fall months.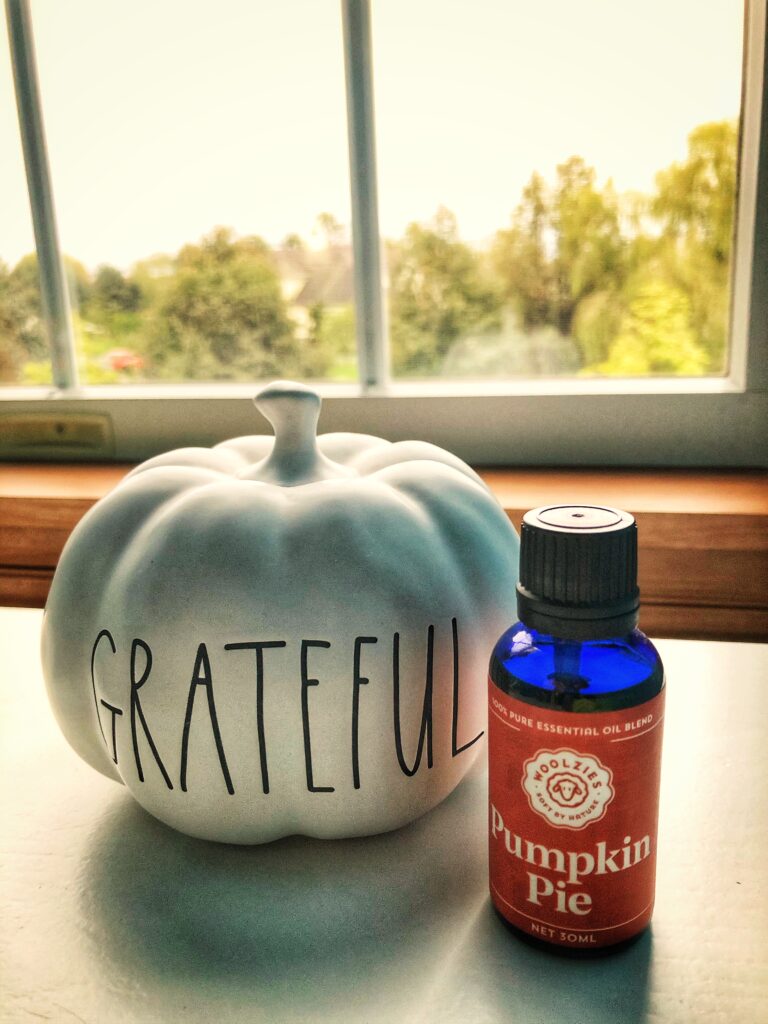 Fall Mugs
Another easy way to enjoy the fall season is to drink from fall themed mugs. I love mugs, especially large ones like the Rae Dunn mugs. These mugs are also great because they make different ones for each season. I will admit I have a lot of Halloween mugs, however I use them all year. I also like to keep some of them out on display as a decoration. Drinking out of a Halloween mug can make you and your drink feel extra spooky.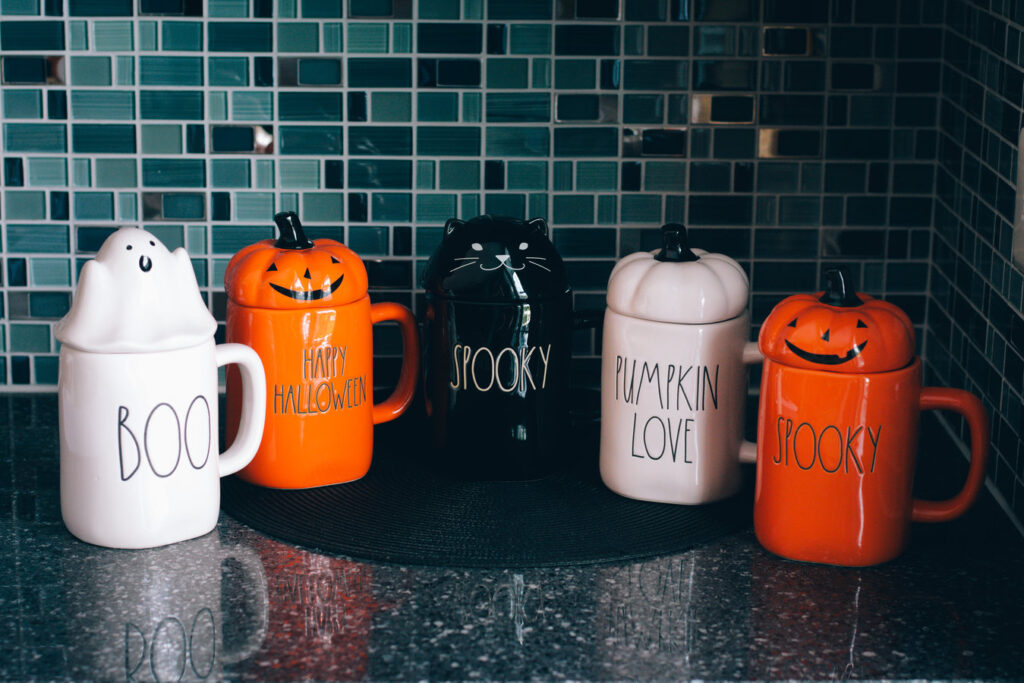 Cozy Drinks
One easy way to enjoy the fall season and to stay warm is to drink cozy beverages. My husband and I enjoy making hot lattes at home and drinking them out of our Halloween mugs. I also enjoy drinking hot tea and sometimes having a fall flavored tea. Once in a while we also like to take a stroll to a local coffee shop and drink a fall beverage there. Another great drink to warm you up during the fall is hot apple cider. Whether you are drinking coffee, tea, or hot apple cider, they are all great fall beverages to enjoy out of a fall mug.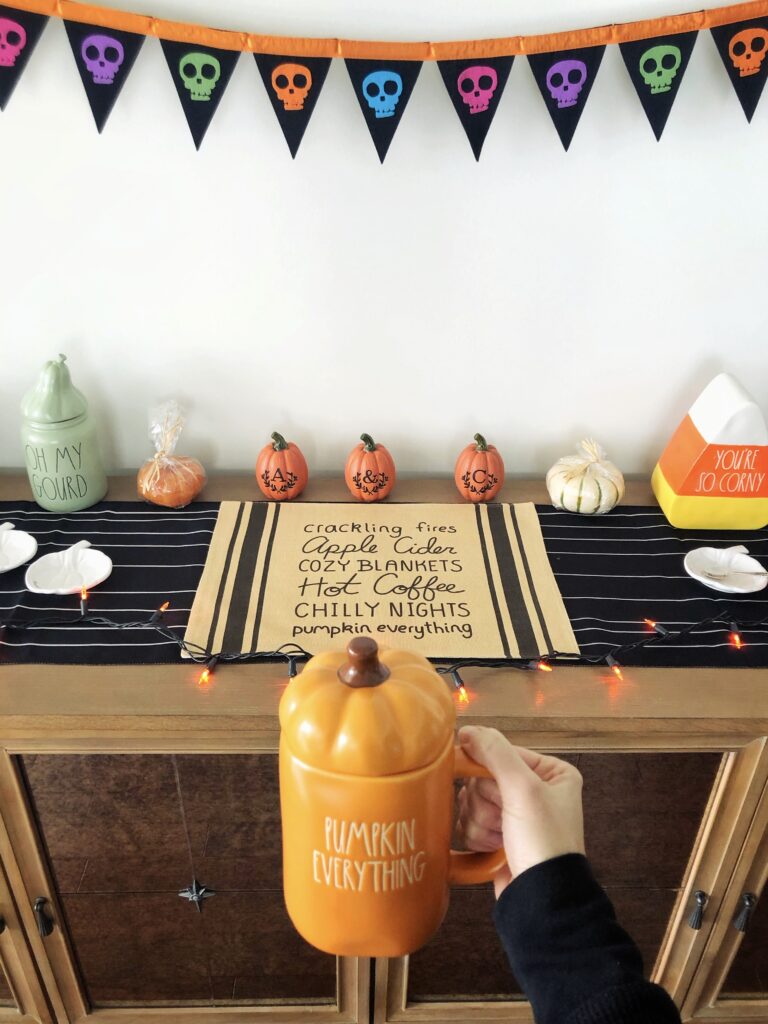 Fall Music
Another way I become totally immersed in a season is by listening to seasonal music. I really enjoy creating playlists for seasons, vacations, and any exciting events. I have posted a few fall playlists before that you can check out below. Music can totally put you in a different mood and in the state of a certain season. 
Blog-O-Ween Day 22- Spooky Salem Road Trip Playlist
Cozy Rainy Fall Day Playlist 2020
Blog-O-Ween Day 25- Fall Road Trip Playlist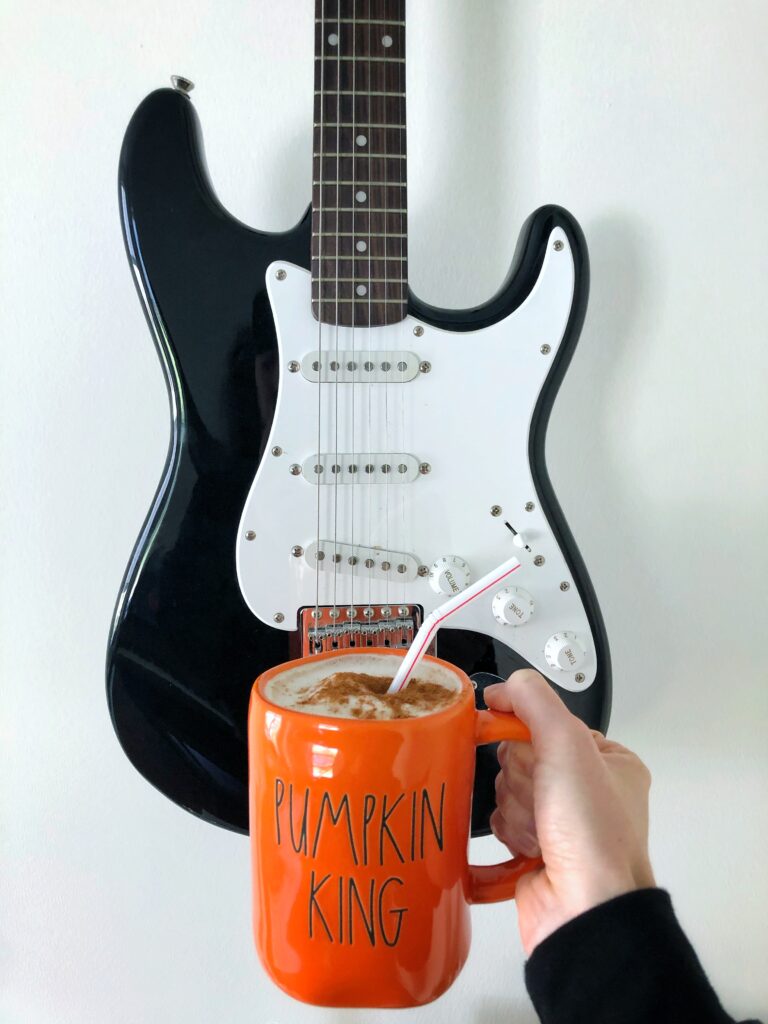 Admire The Leaves
The last easy way to enjoy the fall season is to admire the changing leaves. This can be done on a walk, drive, or even by taking the time to look out your window and appreciate how pretty the scenery is. The leaves change so quickly and fall off the tree before you know it so it is always good to slow down and admire their beauty. 
All of the easy ways to enjoy fall I mention can also be done at the same time. You could light some fall candles, put on a fall playlist, make a warm drink in a spooky mug, and sit on your couch while admiring the leaves. Just doing these simple things can help you to slow down and enjoy the season of fall. I hope you have enjoyed Blog-O-Ween Day 21 and it gave you some easy ideas of how to enjoy the rest of fall.
Stay Spooky!
-Caroline 🙂
Check out the other Blog-O-Ween posts below:
Nightmare Before Christmas Table Setting
Spooky Halloween Dinner At Home
Shop the Stay Spooky Collection here!