After getting married on October 30, 2021 Alex and I took a spooky mini-honeymoon to Salem, Massachusetts. We arrived in Salem on Thursday, November 4th and left on Tuesday, November 9, 2021. We had the most amazing time and I wanted to share what we did on our third full day! If you missed my first post in this Honeymoon in Salem series Day 1 , make sure to read that one too.
Sunday Brunch
Our third full day of our spooky Salem honeymoon started with Sunday Brunch at The Tavern in the Hawthorne Hotel. Usually brunch is severed at their other restaurant Nathaniel's, however when we were there it was moved to The Tavern. They have brunch every Sunday, usually with live music. Every meal we had at The Tavern was delicious, including brunch. 
Salem Trolley Tour
After brunch we got ready to go on a trolley tour of Salem. Before leaving our hotel we made sure to get a cup of complimentary hot apple cider. We did this everyday on our honeymoon and it was one of the many reasons we loved staying at the Hawthorne Hotel.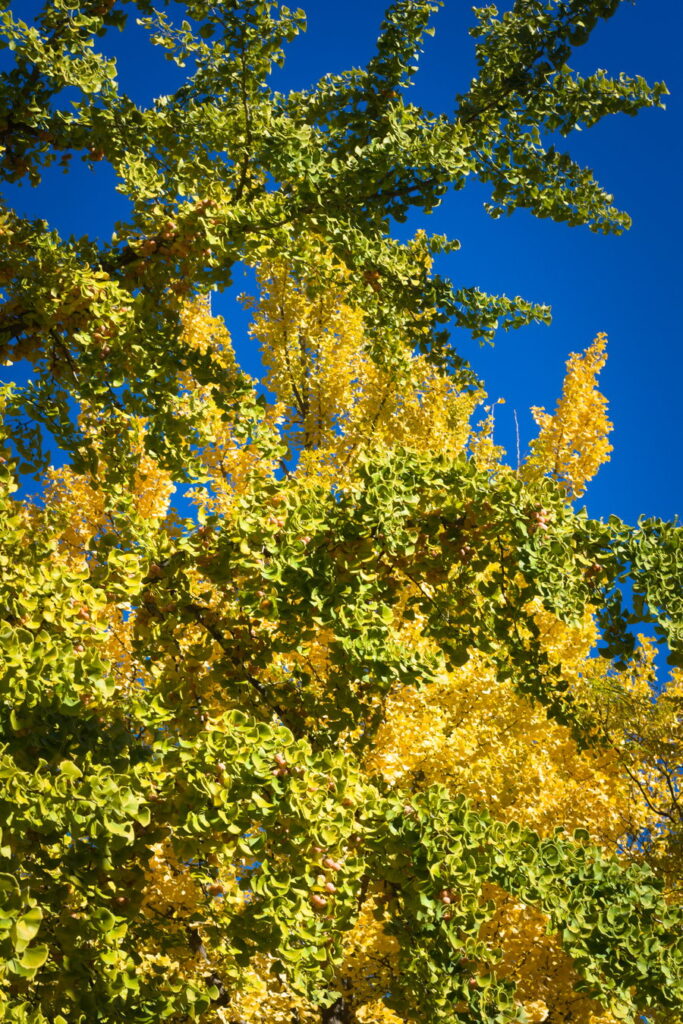 Alex and I walked down to the visitors center trolley stop to purchase our tickets and wait for the tour to start. The Salem Trolley provides weekend tours in November and it was a beautiful fall day for our tour. The trolley tour took us all over Salem, including parts we had not explored yet. It was fun, informative, and a great way to see the town.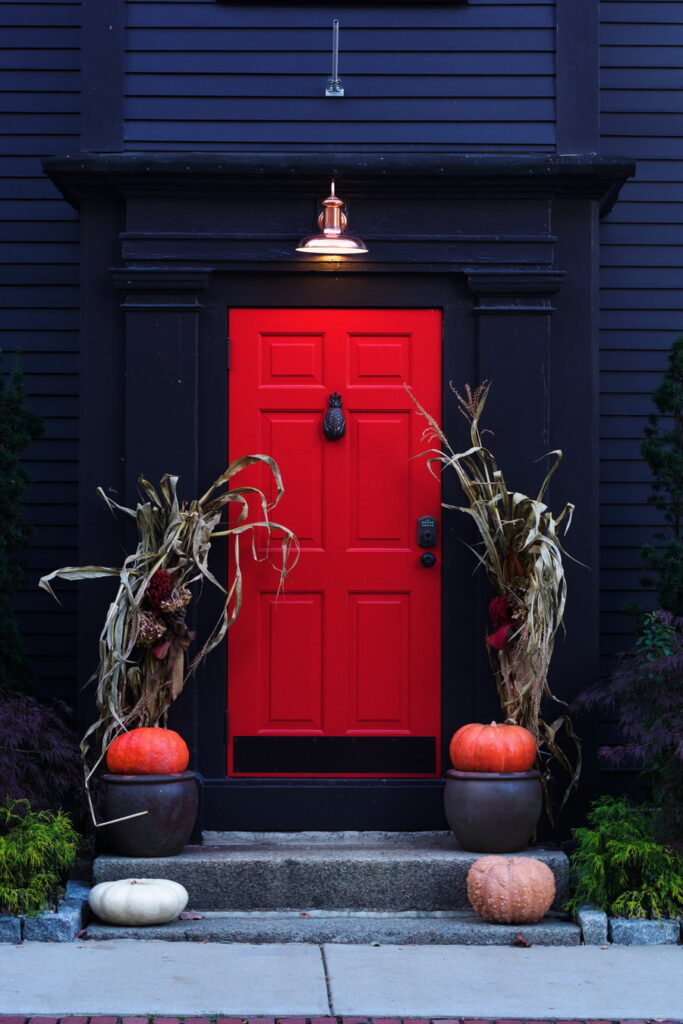 Once we arrived back from the trolley tour, we checked out the visitors center. Inside they have a gift shop and restrooms that are usually open throughout the day. 
House of the Seven Gables
Before we left for our spooky Salem honeymoon I pre-purchased tour tickets, including one for the House of the Seven Gables. I would recommend doing this since certain tours sell out quickly, especially during October. We had enough time to take the trolley tour before our 2pm tour of the House of the Seven Gables.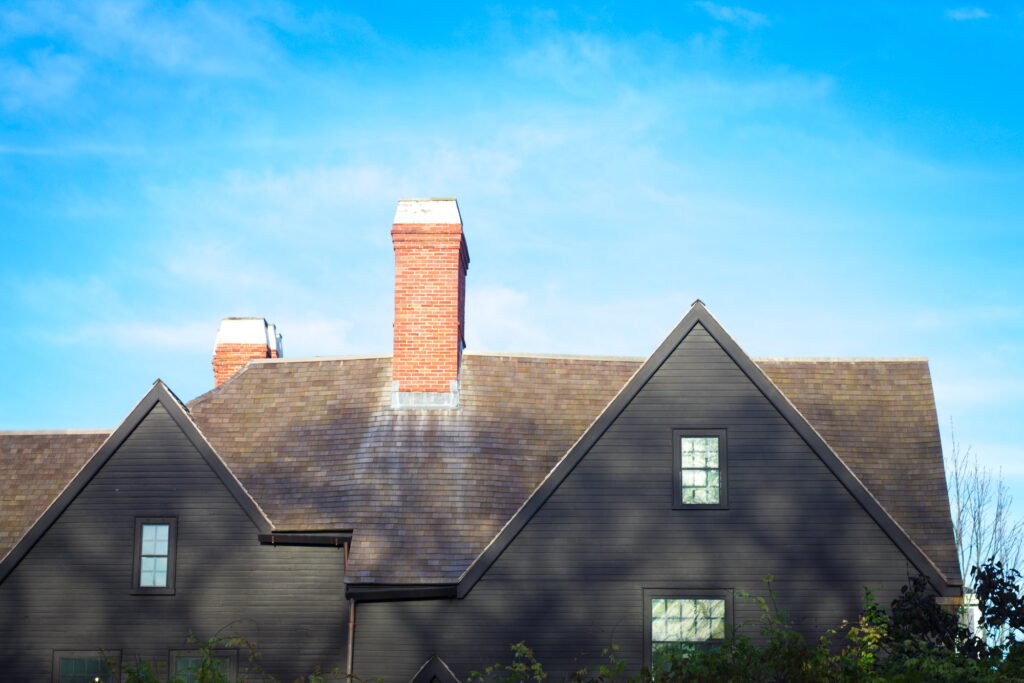 We had tickets for the Guided Tour. This is a 45 minute tour inside The House of the Seven Gables. We were in a small group and our tour guide was informative. After the tour we were able to explore the rest of the grounds and gift shop. The grounds were on the waterfront. This was a peaceful place to explore and take pictures. Alex purchased the book, The House of The Seven Gables, from the gift shop. I ended up reading it a few months ago and it was good! It is a great book to read in the fall.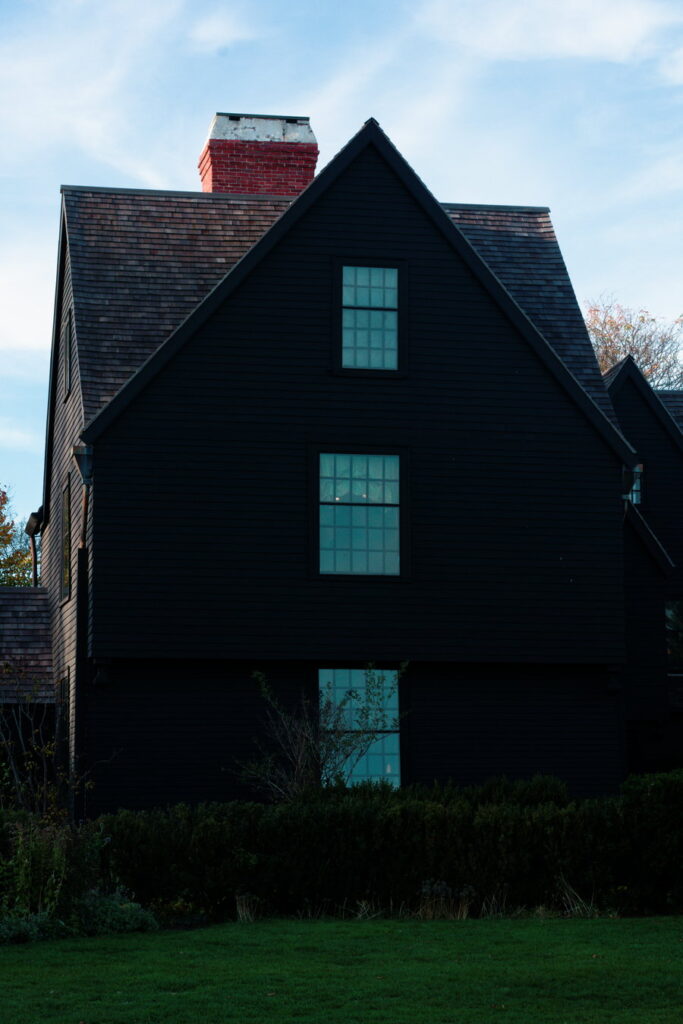 Once we were finished at the House of the Seven Gables, we decided to explore the surrounding area. There are so many interesting houses in Salem with colorful doors and siding. I especially loved this black houses with blue doors.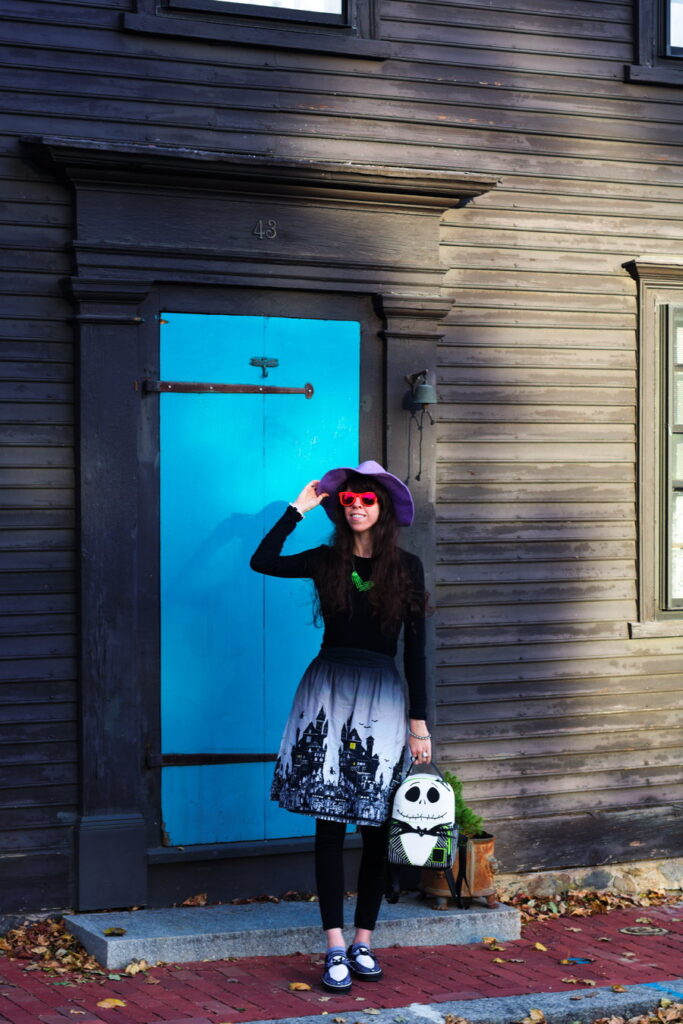 Pickering Wharf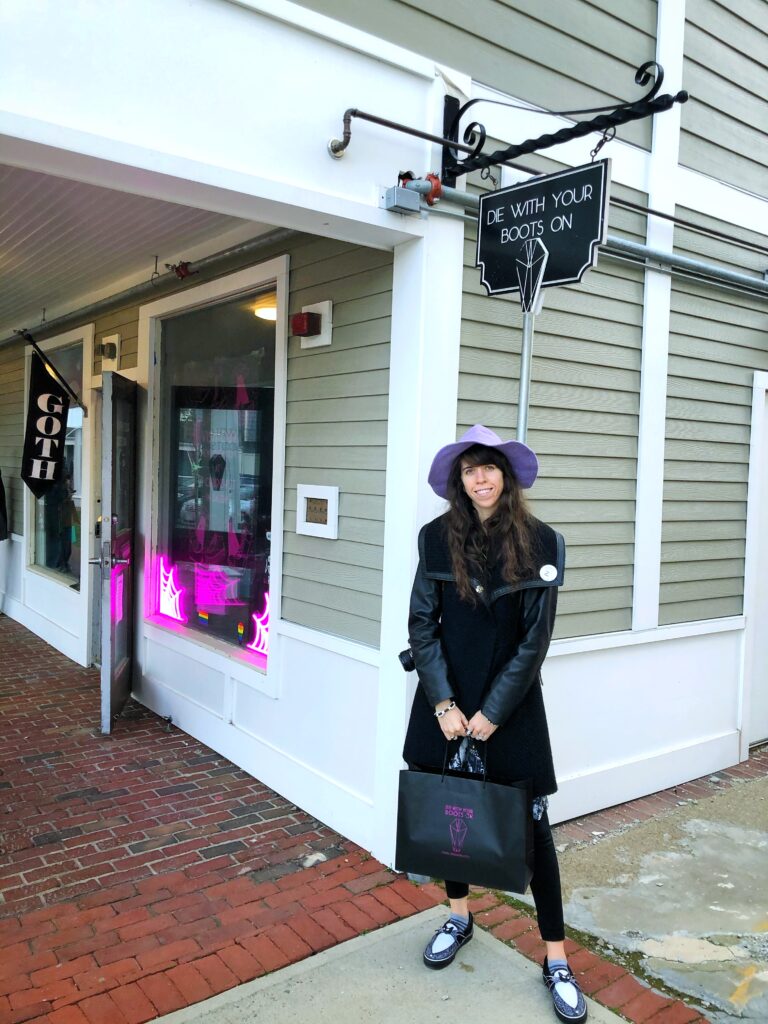 After wandering around the waterfront we ended up in the Pickering Wharf area of Salem, right on the harbor. In this area you will find boats docked, a lighthouse, stores, and restaurants. My favorite store in this section of Salem was Die With Your Boots On. The atmosphere and selection they had was amazing! I was super excited for the wall of Strange CVLT shoes and it was so hard to decide which one to purchase. I ended up getting the black and white striped Jack-O- Lantern flats.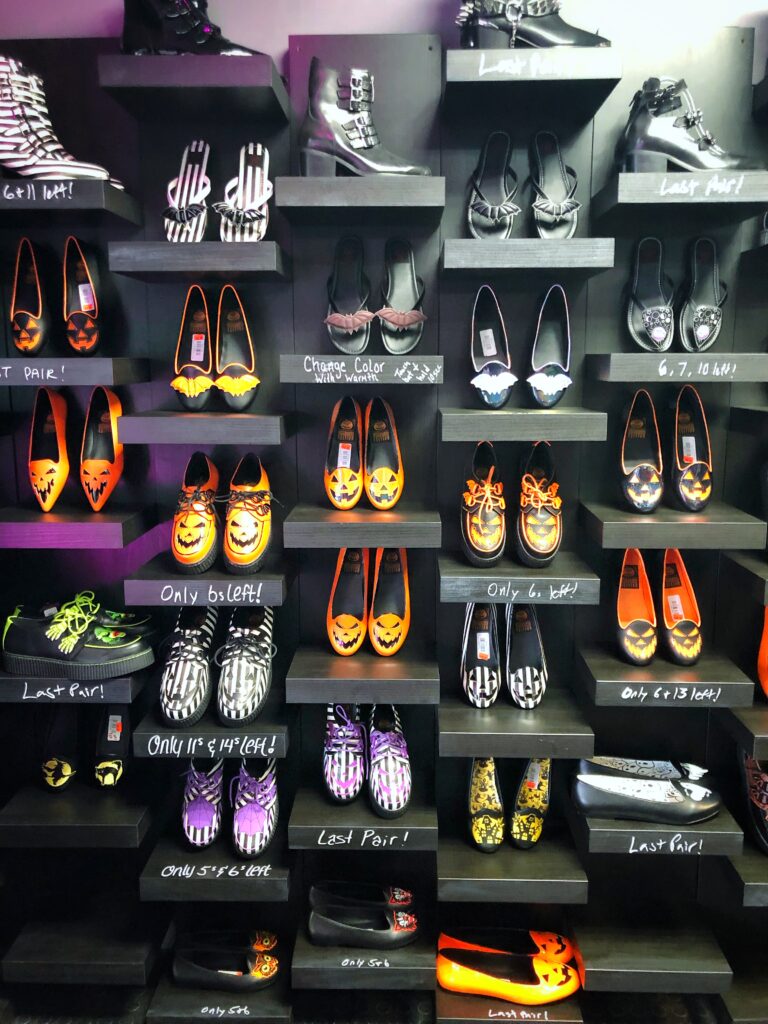 Once we were finished shopping we walked to Jaho Coffee & Tea. Jaho has a wide variety of coffee drinks, teas, and smoothies. What is different about this coffee shop is you can add alcohol to your drink! Alex and I both ordered hot lattes and added Bailey's Irish Cream to them. We sat outside of Jaho for a bit and sipped on our lattes, which were delicious.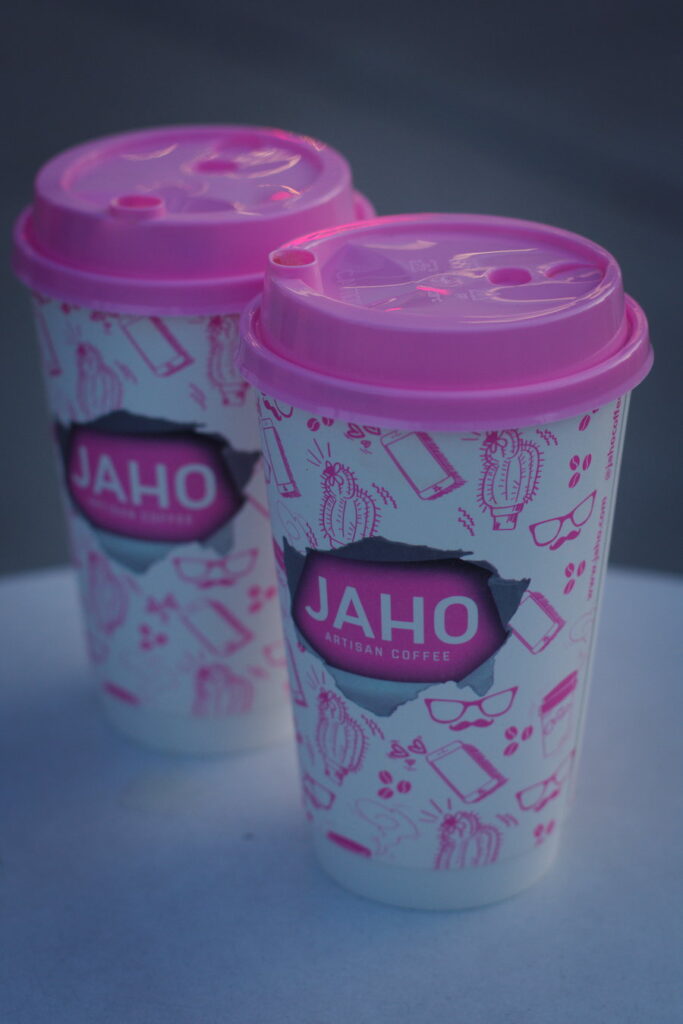 Alex and I strolled in and out of some more shops in the Pickering Wharf area. Then we decided to make our way back to the Hawthorne Hotel to relax. Later on we went to dinner at Howling Wolf Taqueria. Once we were finished dinner we headed back to our hotel and called it a day.