As much as I enjoy a sunny fall day filled with beautiful yellow and orange foliage, I also like a cozy rainy fall day at home. We have had a few rainy fall days recently and I am very thankful to be working from home on those days. Rainy days in the fall should be enjoyed with comfy clothes, a hot beverage, and a candle or diffuser releasing cinnamon scents into the air.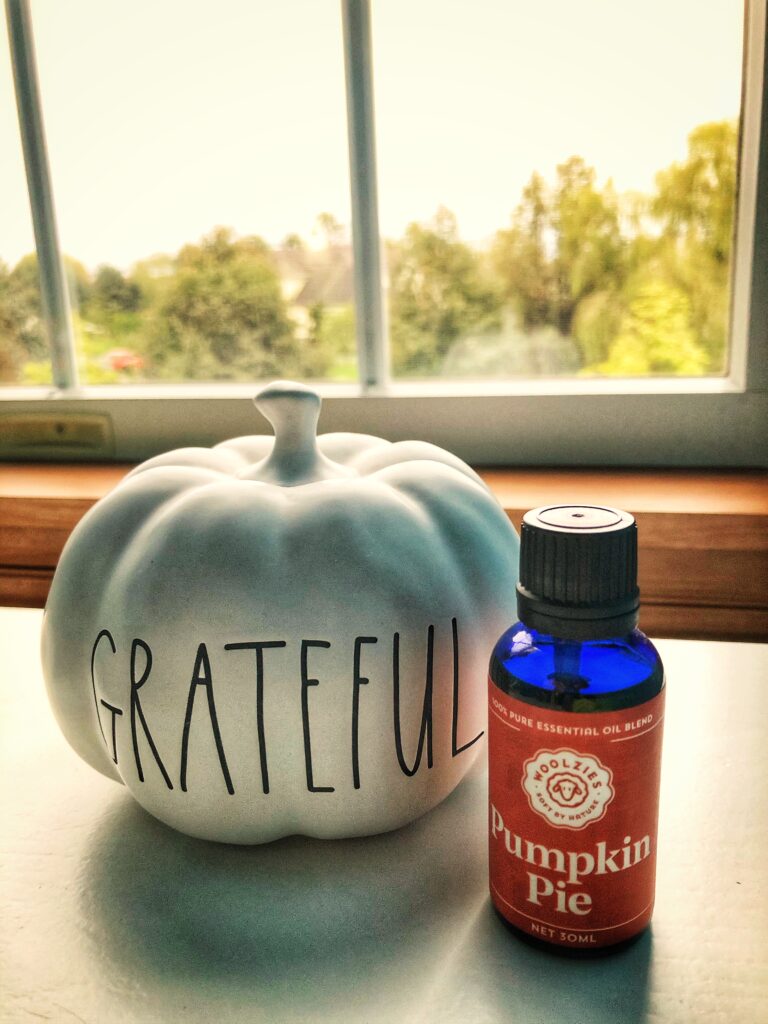 To help create a cozy atmosphere the next time you get to enjoy a rainy fall day, I have created a playlist for you. This playlist contains songs that are mellow and fit that rainy fall day vibe.
Rainy Fall Day Playlist
Mine- The 1975
Sweater Weather- The Neighbourhood
Skinny Love- Bon Iver
Fast Car (Cover)- Boyce Avenue
The Boy Who Blocked His Own Shot- Brand New
Luca- Bright Eyes
Screaming Infidelities- Dashboard Confessional
Crash Into Me- Dave Matthews Band
Someday You Will Be Loved- Death Cab for Cutie
Dinner at the Money Table- The Early November
Sugar, We're Goin Down (Cover)- Roses and Revolutions
Kiss Me- Ed Sheeran
Hide and Seek- Imogen Heap
Cardigan- Taylor Swift
Looks Like Rain- Passion Pit
Rescued- Jack's Mannequin
Misguided Ghosts- Paramore
Could Never Be Heaven- Brand New
Paris (acoustic cover)- Sofia Karlberg
Slow It Down- The Lumineers
Fire and Rain- James Taylor
Whoever She Is- The Maine
Amber Lynn- Mayday Parade
Lump Sum- Bon Iver
To Kingdom Come- Passion Pit
This Is For Keeps- The Spill Canvas
Falling in Love At A Coffee Shop- Landon Pigg
Take Me As You Please- The Story So Far
Don't forget to save, share, and Pin this playlist!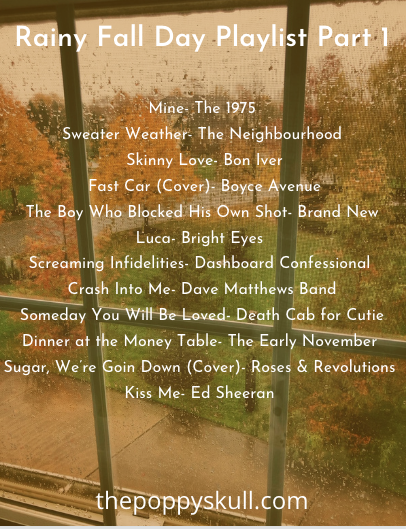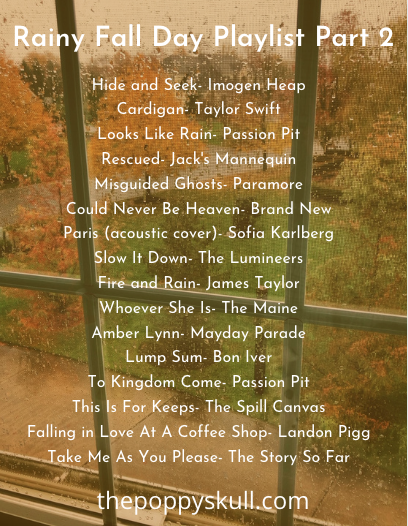 I hope you have enjoyed my Rainy Day Fall Playlist. Hopefully it makes your next rainy day super cozy. If you are looking for more playlists, you can check out some of my other ones here.
Please check out my Stay Spooky Collection while you are here!
Stay Spooky!
-Caroline 🙂