There is nothing quite like getting cozy and staying in on a chilly October night. My husband and I enjoy staying in and cooking at home, especially during the colder months. One of our favorite things to make is a spooky, Halloween themed dinner. Today for Blog-O-Ween Day 16 I am sharing how you can create a Spooky Halloween Dinner at Home. 
Set The Scene
In order to create a Spooky Halloween Dinner at Home, you have to set the scene. Besides being surrounded by our Halloween decorations, I also set the table so it was extra spooky. I used our Nightmare Before Christmas dishes, coasters, and our skeleton glasses.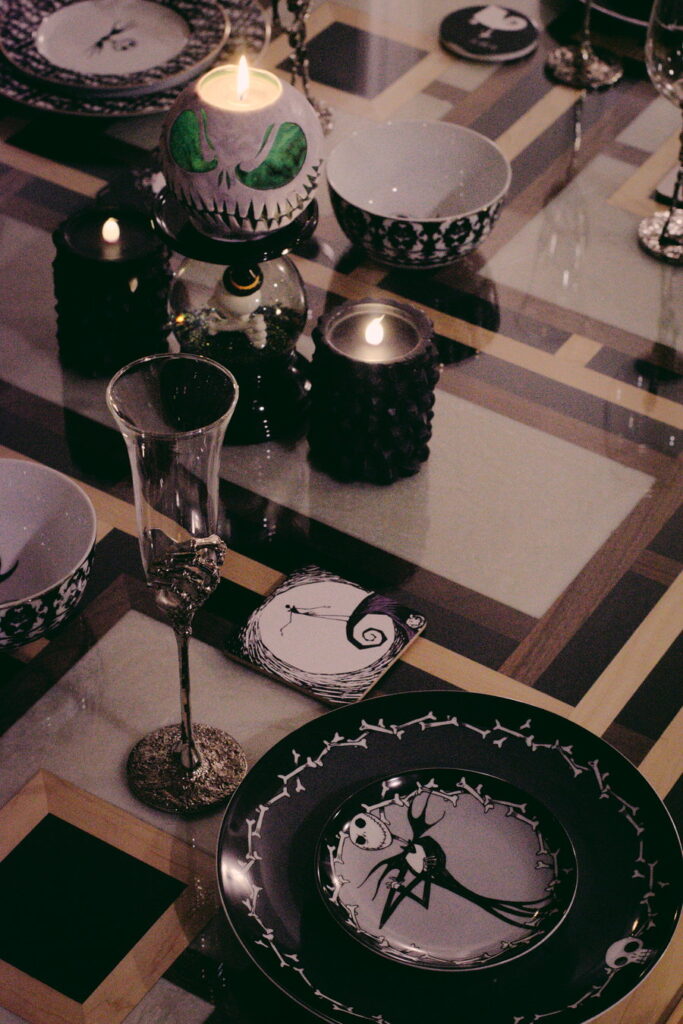 Plan Your Menu
Obviously you cannot have a Spooky Halloween Dinner at Home without food. There are many ways you could create a spooky dish. For our Halloween dinner we made Bat & Pumpkin raviolis with butternut squash sauce, topped with pumpkin seeds. The raviolis were delicious and super cute! They were from Costco so you should be able to find them in the store throughout October.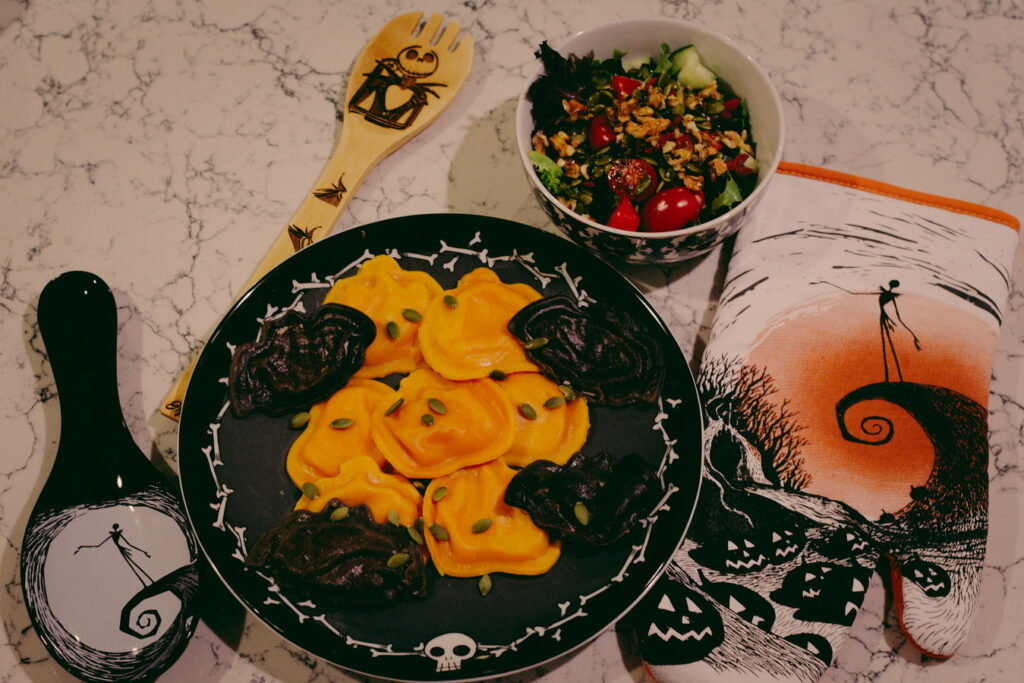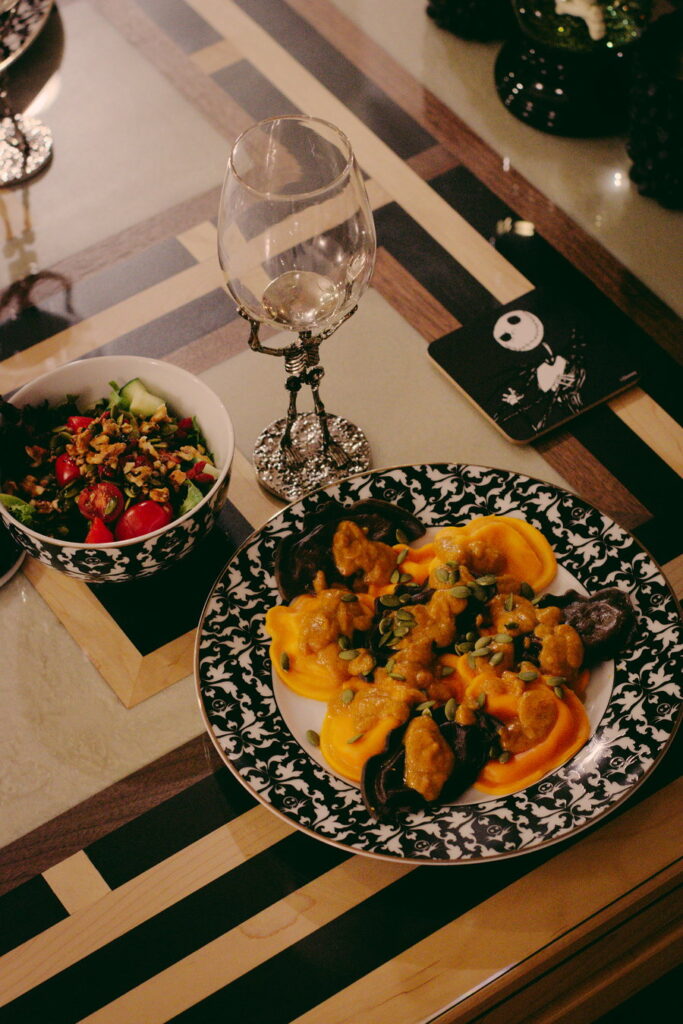 Halloween Music
Since we are both musicians, we listen to a lot of music in our house. We always have music playing while we are cooking and having a meal. This night was no exception and we listened to spooky Halloween music. If you are looking for a Halloween playlist I have a few of them you can check out:
Spooky Salem Road Trip Playlist
Candles 
The last thing I did to make our dinner extra spooky was light a Jack Skellington candle in the center of our table. I purchased this candle when I was in Sedona earlier this month. It is so spooky and I love having it as a centerpiece.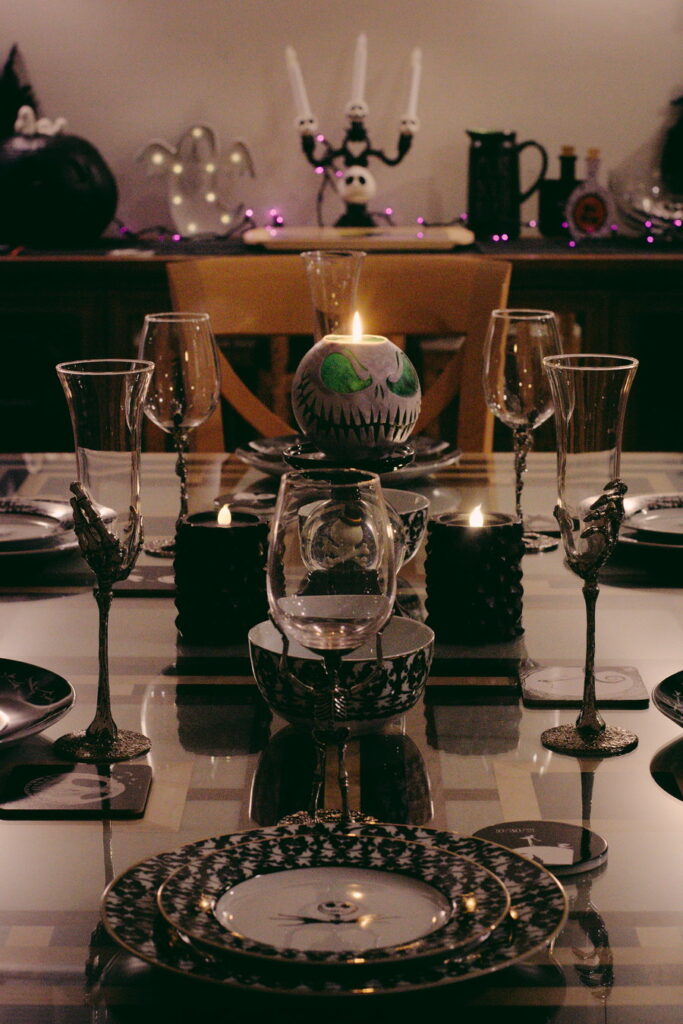 After enjoying our Spooky Halloween Dinner and cleaning up, we watched a Hallowen movie. It was a cozy and relaxing night at home surrounded by Halloween lights and decorations.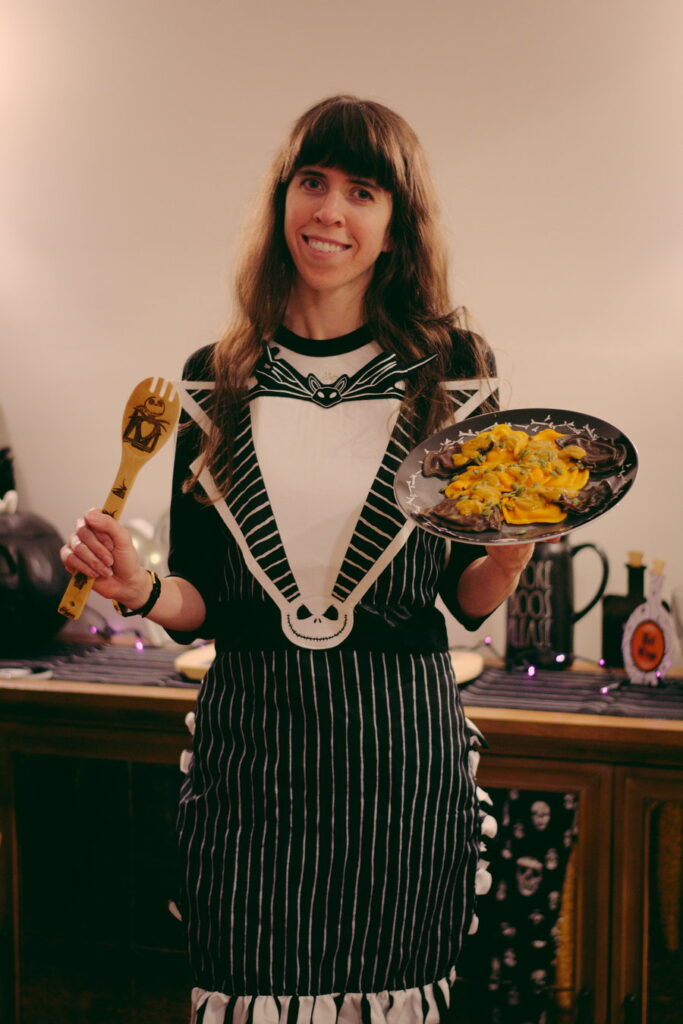 I hope you have enjoyed Blog-O-Ween Day 16 and that it inspires you to create your own Spooky Halloween Dinner at home! 
Stay Spooky!
-Caroline 🙂
Shop the Stay Spooky Collection here!
Check out some of the other Blog-O-Ween posts: