One of my favorite things to do at night during the fall months is to get cozy and watch something spooky. A show I could watch over and over again is Stranger Things. If you have never watched Stranger Things before, this is the perfect time of year to do so since it is suspenseful and spooky. Today for Blog-O-Ween Day 20 I am sharing how you can have a Stranger Things Marathon at home! 
Set The Vibe 
Before starting any spooky marathon you have to set up the atmosphere. I turn on all of the Halloween lights in our house, which definitely creates a spooky setting. If you do not have any Halloween lights up you can light real or fake candles to help make your home spooky. While you are preparing for your marathon you could also turn on some Halloween music or my 1980s Stranger Things Playlist to really set the tone.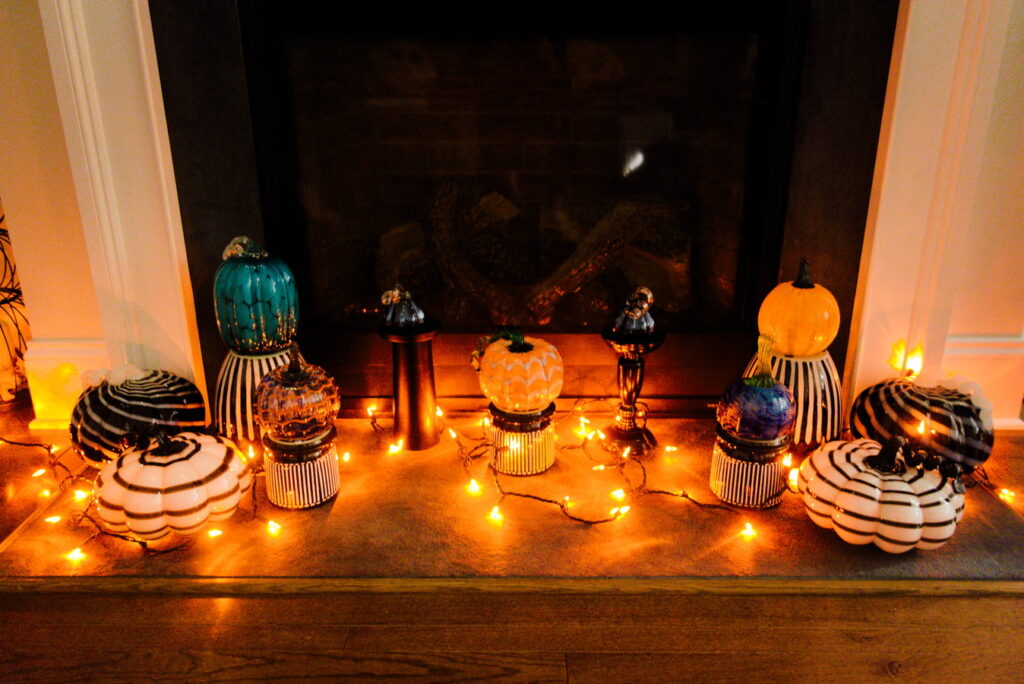 Spooky Snacks
Once you have your Stranger Things Marathon atmosphere ready, you will want to gather any snacks or drinks. My husband and I usually enjoy eating popcorn or PopCorners while watching a show. Sometimes we also like to have a hot cup of tea or a glass of wine. If you really want to continue the Stranger Things theme you could make some Eggo waffles to eat.
Get Cozy
After you have your snacks ready you will want to get comfy. First get yourself comfy by wearing some super cozy items from my Stay Spooky Collection, including the Snuggles and Stranger Things sweatshirt! This is the perfect sweatshirt to wear during a Stranger Things marathon!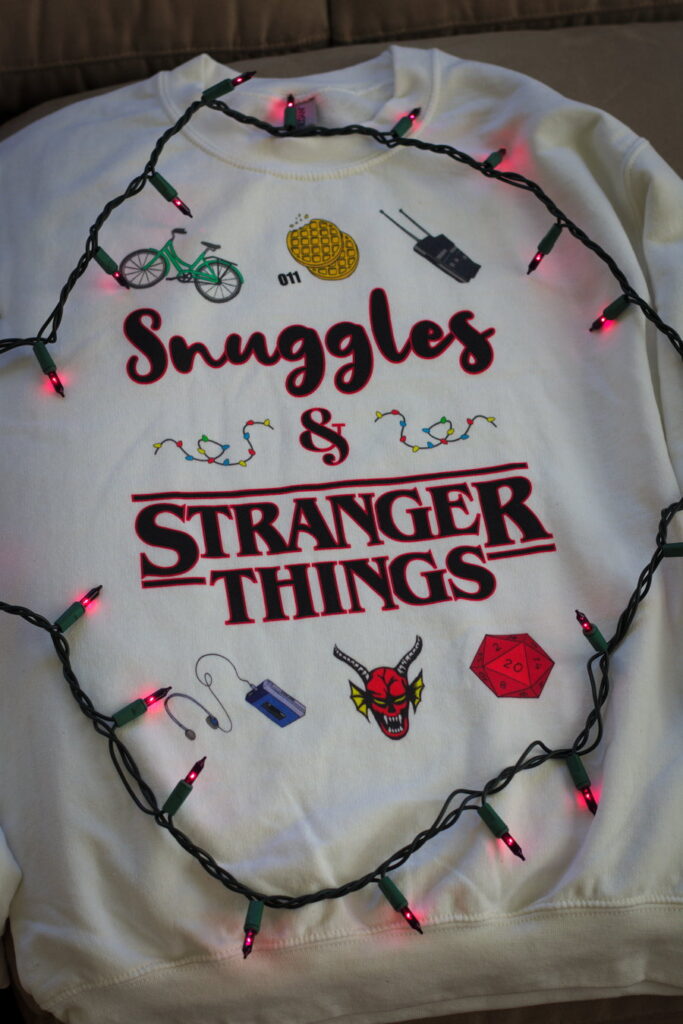 Once you have yourself cozy you will want to decide where you are watching the marathon. We usually watch shows on our couch surrounded by pillows and lots of comfy blankets. You could also build a fort in your family room which is another fun way to watch a marathon. My husband and I have made a few Halloween forts before which you can read about here: 
Blog-O-Ween Day 20- Halloween Family Room Fort
Blog-O-Ween Day 13- Halloween Fort
Watch Stranger Things
After you have your atmosphere, snacks, and cozy setting you are ready to watch Stranger Things! You can easily watch many episodes of this show back to back without stopping. I would recommend starting earlier in the night so you can watch a good amount of episodes without staying up too late.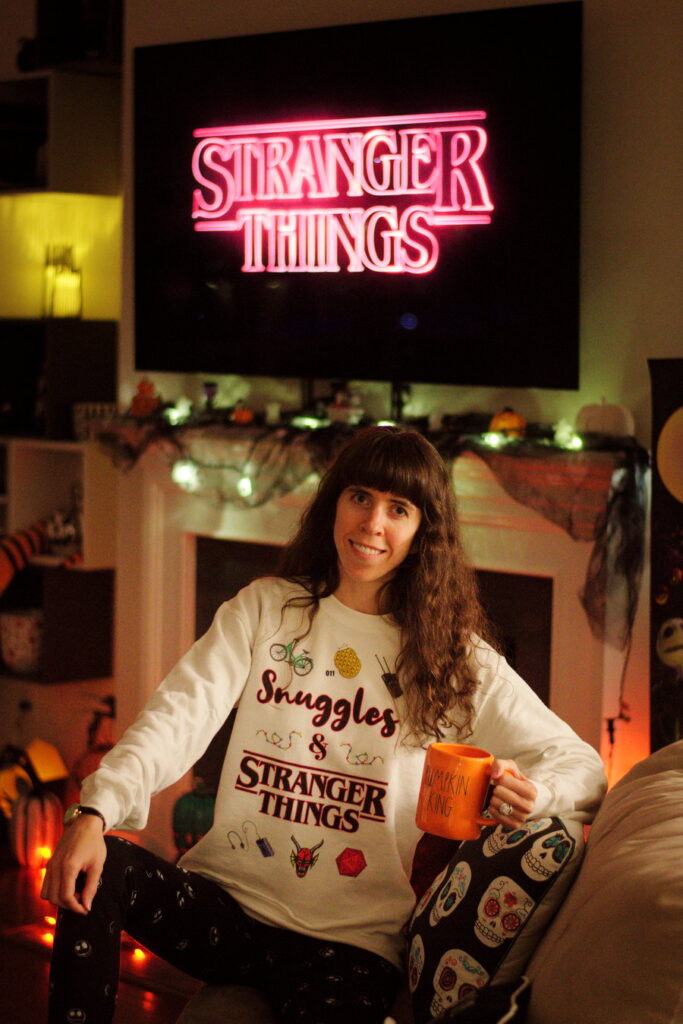 I hope all of these fun tips help you have a wonderful Stranger Things Marathon. Obviously you can also use these tips for to watch other shows or movies. I hope you have enjoyed Blog-O-Ween Day 20, now go watch some Stranger Things!
Stay Spooky!
-Caroline 🙂

Shop the Stay Spooky Collection here!
Check out some of the other Blog-O-Ween posts below:
The Corpse Bride Halloween Costumes