Last year my husband and I went to Salem for our honeymoon. We had such an amazing time that we decided to go back this year. Today for Blog-O-Ween Day 22 I am sharing our first day of our November Trip To Salem. 
Early Drive to Salem
We booked our Salem trip starting on Monday November 7, 2022 to Friday November 11th. Since it was going to take about 5 ½ hours to drive to Salem and it was going to be a beautiful day there, we wanted to arrive early. We left NJ at 5:30am and made our way up to spooky Salem. 
The drive up was great with minimal traffic and we only stopped twice. We listened to my Spooky Salem Road Trip Playlist that I created for our trip last year. You can check it out here. 
Hawthorne Hotel
Alex and I arrived in beautiful Salem right before 1pm. We were staying at the Hawthorne Hotel like we did last year. Lucky for us our room was ready early and we were able to check in. This year we decided to book a suite and we are so happy we did! We had a lot more space this time. The suite had a sitting area located in a separate room from the bedroom. This year we also had a direct view of The Salem Witch Museum which was super spooky, especially at night! 
Once we got everything settled in our room, we made our way downstairs to have lunch at The Tavern. This restaurant is located inside the Hawthorne Hotel and it is delicious! We ate here many times last year. Our lunch at the Tavern this year was also wonderful. 
Exploring Salem
Since it was almost 75 degrees outside we wanted to take advantage of the beautiful weather. We took a walk around Salem, stopping to take pictures at spooky houses, and eventually ended up at Jaho for coffee. Jaho is located in the Pickering Wharf area of Salem. What makes Jaho unique is you can get a shot of Bailey's Irish Cream in your coffee. Alex got their Boozy Pumpkin Latte which does include a shot of Bailey's. It tasted delicious!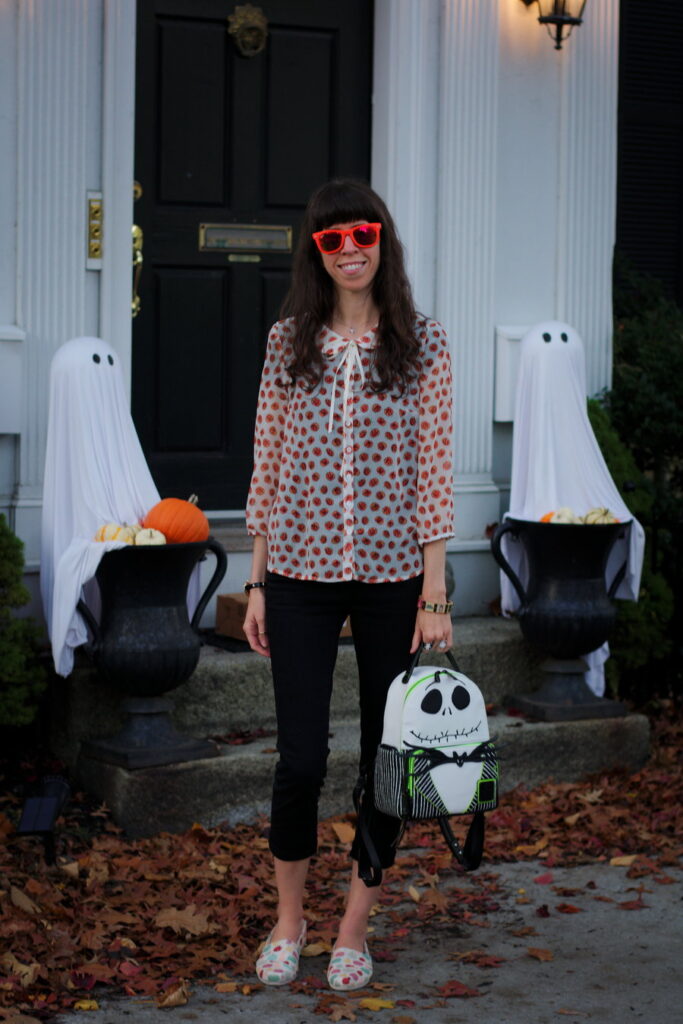 Evening Walking Tour
This year in Salem we decided to try something new, an evening walking tour!  Before we left for our trip I booked the History and Hauntings of Salem tour through Witch City Walking Tours. Our tour was scheduled for 5pm the day we arrived. After we got our lattes from Jaho we met our tour guide Sean in front of the Old Town Hall.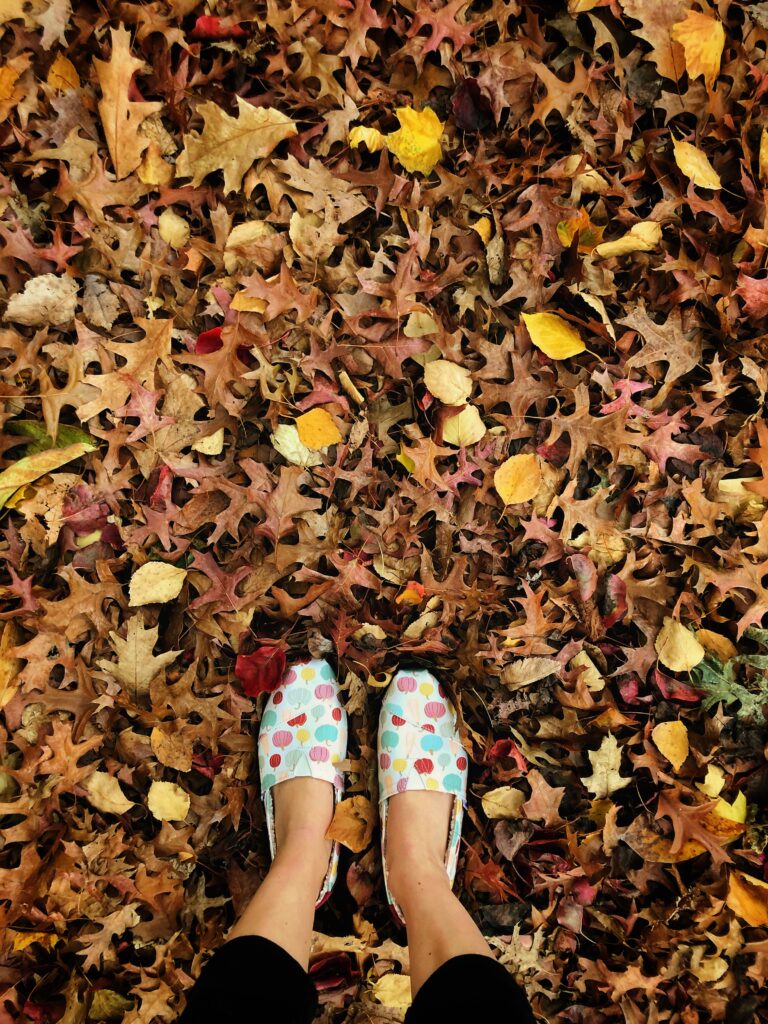 The History and Hauntings of Salem Walking Tour was fun, informative, and spooky! It is a two hour walking guided tour through Salem. Our tour guide Sean had so much information to share and some great ghost stories too. Alex and I definitely learned a lot more about Salem and now we have more ghost stories to tell. On the tour we would stop at various spots around Salem and Sean would tell us about the history of each location and any related ghost stories. 
We definitely picked the perfect night for this tour since it was in the 60s outside. If you are thinking about doing an evening walking tour of Salem, which I would definitely recommend, make sure to check the weather before purchasing your tickets. 
Once our walking tour was over we headed back to the Hawthorne Hotel to relax and call it a night. We were definitely tired from doing so much and waking up super early. Alex and I were ready to rest up for another fun day in Salem!
Stay Spooky!
-Caroline 🙂
Check out some of the other Blog-O-Ween posts:
Nightmare Before Christmas Table Setting
Create Your Own Glass Pumpkin Patch


Shop my Stay Spooky Collection here!