This past summer my husband convinced me to start watching Stranger Things. He had seen the past three seasons and knew I would love this show. My husband was one hundred percent correct and I absolutely love Stranger Things! I cannot believe I never watched it before, especially since I love all things spooky and weird. Today for Blog-O-Ween Day five I wanted to showcase my love for the show by sharing my 1980s Stranger Things Playlist.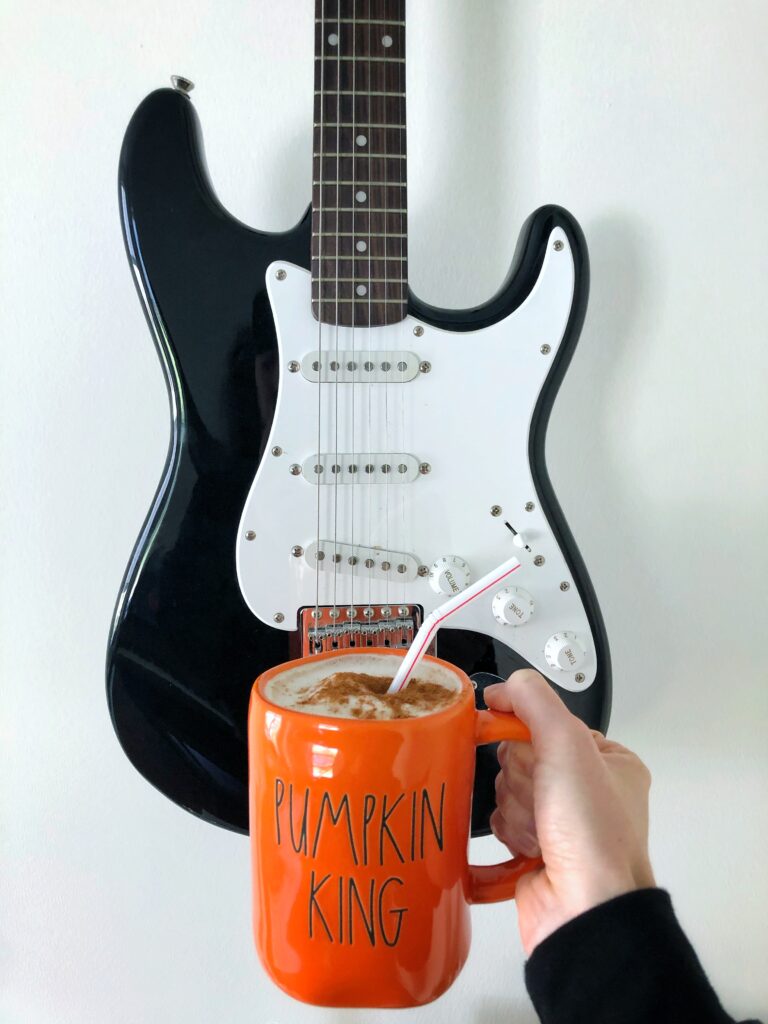 Since there are a ton of songs used in Stranger Things, I decided to only include songs from the 1980s in this playlist. Put on your Hellfire Club shirts, make some Eggos, grab you cassette player and get ready to rock! 
1980s Stranger Things Playlist
Africa – Toto
Should I Stay or Should I Go – The Clash
Waiting for a Girl Like You – Foreigner
Atmosphere – Joy Division
Sunglasses at Night – Corey Hart
Whip It – DEVO
Rock You Like a Hurricane – Scorpions
This Is Radio Clash – The Clash
Hammer to Fall – Queen
Runaway – Bon Jovi
The Four Horsemen – Metallica
Every Breath You Take- The Police 
Home Sweet Home – Mötley Crüe
Workin' for a Livin' – Huey Lewis & The News
Can't Fight This Feeling – Reo Speedwagon
Material Girl – Madonna
Wake Me up Before You Go-Go – WHAM!
R.O.C.K. In the U.S.A. – John Mellencamp
Separate Ways – Journey
California Dreamin' – The Beach Boys
Running Up That Hill (A Deal With God) – Kate Bush
You Spin Me Round – Dead or Alive
Master of Puppets – Metallica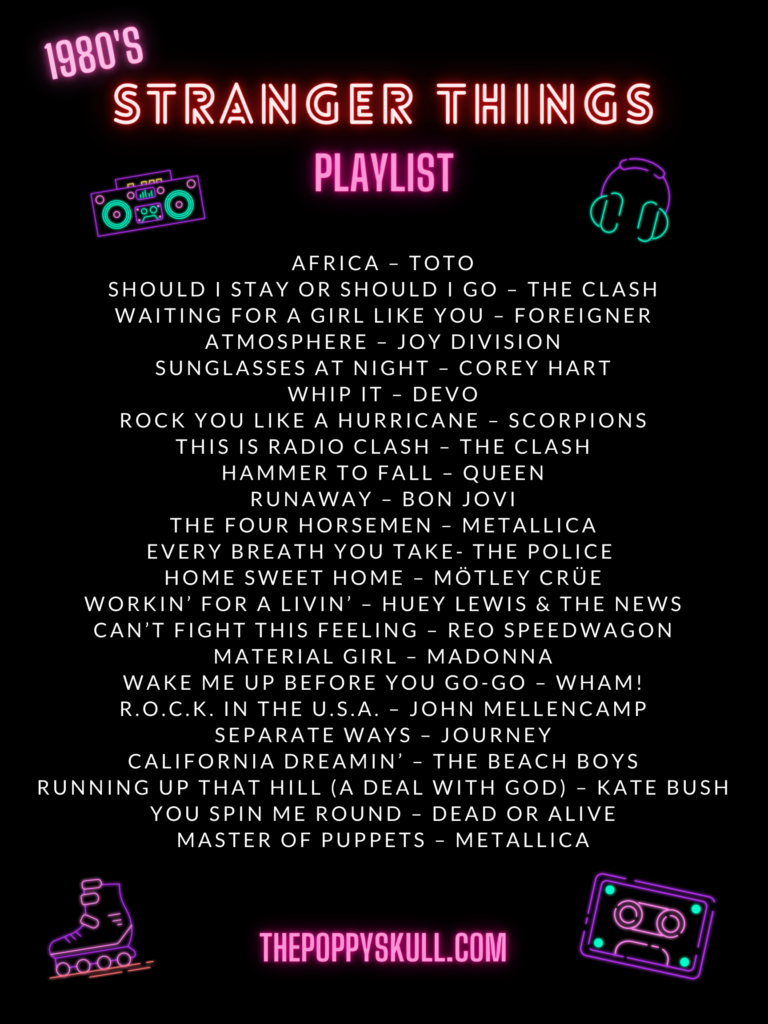 I hope you enjoy this playlist and it can keep you company until the next season comes out. I already want to re-watch all of the seasons this fall.
Let me know what your favorite Stranger Things episode is!
Stay Spooky!
-Caroline
Check out some of the other Blog-O-Ween posts below:
Spooky Honeymoon In Salem Day 3