On any given night in October I enjoy getting cozy and watching a scary movie. Over the past few weekends Alex and I have been watching quite a few Halloween movies. Last weekend we decided to take our Halloween movie watching up a notch and build a cozy fort to hang out in. Today for Blog-O-Ween Day 20 I am sharing our Halloween Family Room Fort with you!
Halloween Family Room Fort
To create our fort we started by changing the direction of our couch and chairs so the back of them was facing the middle of our family room. Next I took a skull sheet and draped it over the furniture. We did use some clips to secure the sheet to the furniture.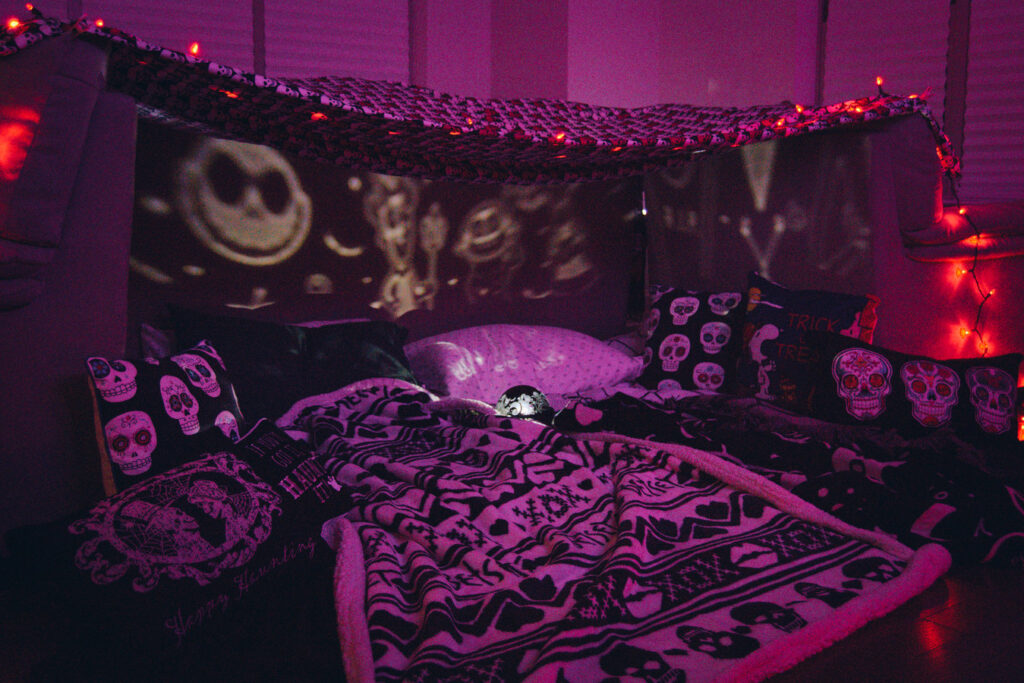 Once the structure of the fort was built it was time to decorate it! We put two comforters on the floor of our fort to help make it soft. Then we added a bunch of pillows and blankets. To create the finishing touches to our Halloween Family Room Fort, I added a Nightmare Before Christmas globe light and some orange string lights. I feel like once the lights were added our spooky fort was complete.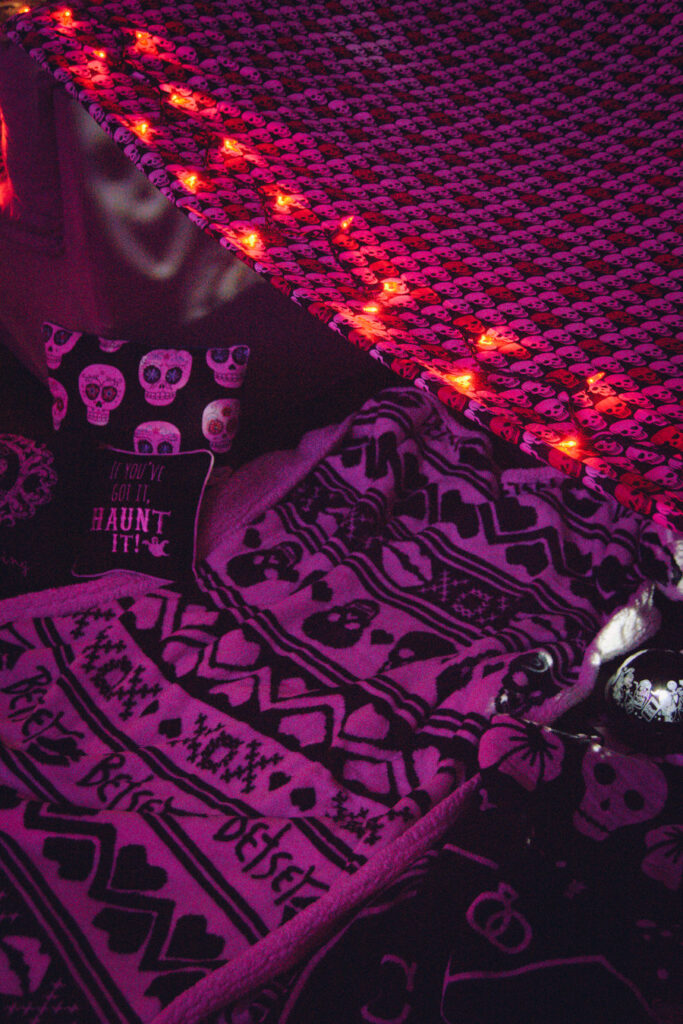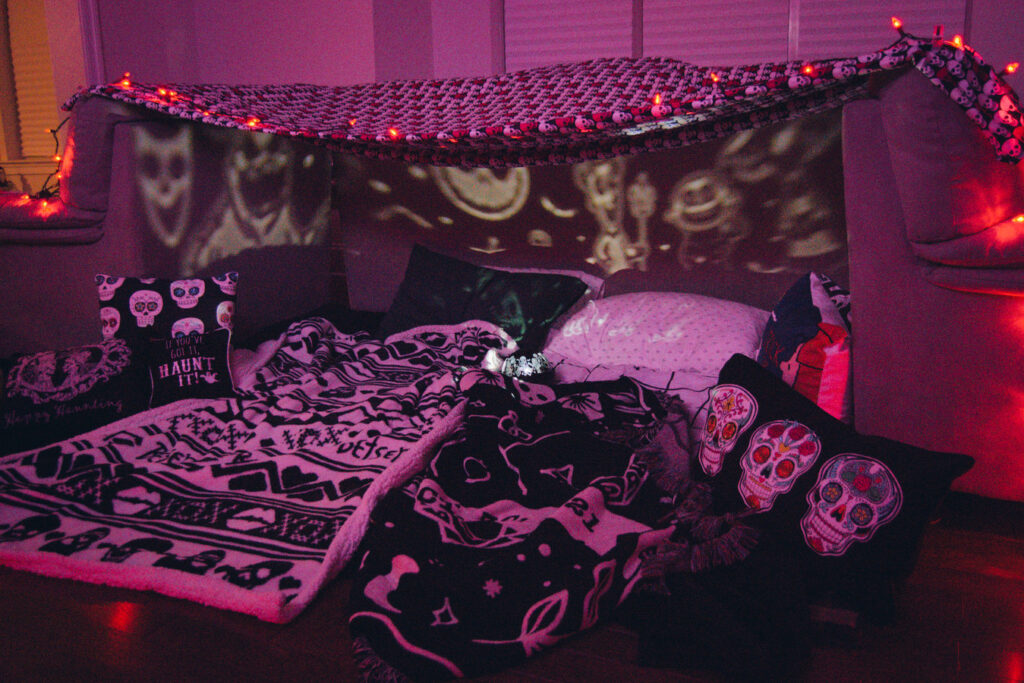 We got some drinks, snacks, and set up the scary movie to watch from our fort. The movie we decided to watch was Scream, which is one of my favorites. Alex and I had such a fun time watching a movie from our fort. Our Halloween Family Room Fort was super spooky and cozy. We definitely considered keeping it up all year, haha.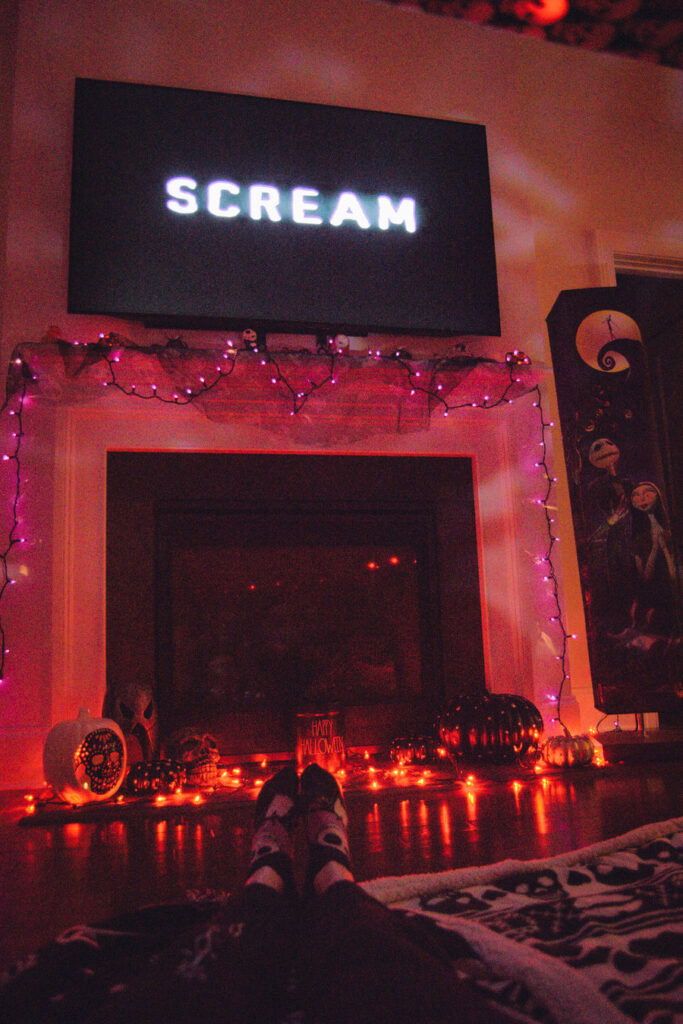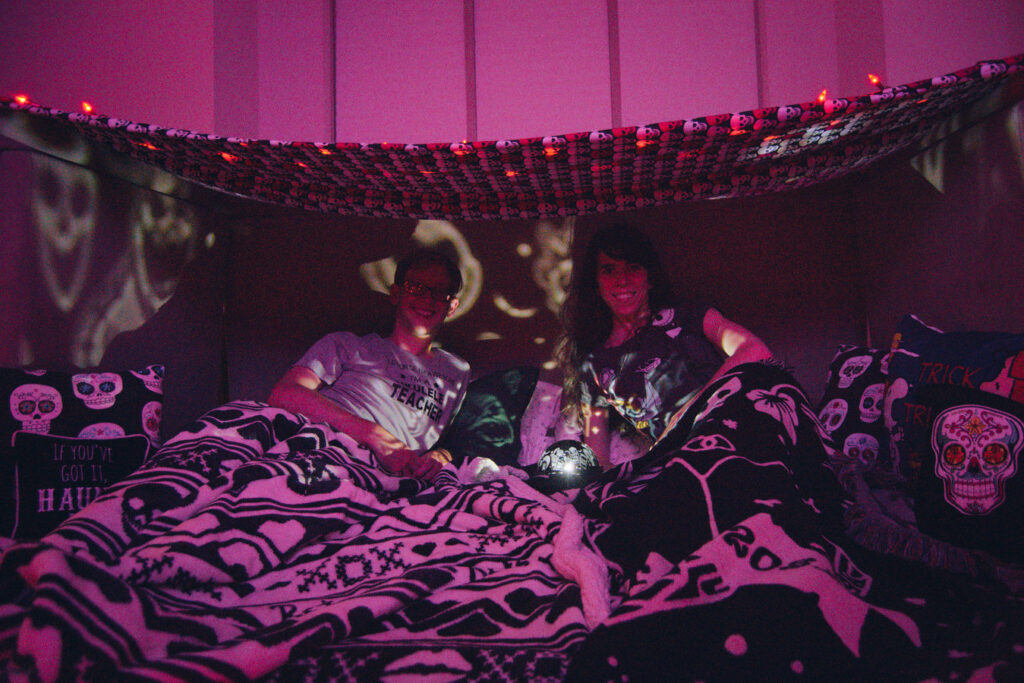 If you are looking for a fun Halloween activity to do at home, I would definitely recommend creating a fort. They are fun, easy to make, and you can get as creative as you want with it. I hope Blog-O-Ween Day 20 has given you some inspiration to create your own Halloween Family Room Fort!
Stay Spooky!
-Caroline 🙂
Shop my Stay Spooky and Hallowedding Collection here!
Check out some of my other Blog-O-Ween posts below:
New Nightmare Before Christmas Kitchen