A spooky wedding calls for a spooky wedding registry! Alex and I are getting married this month (ekk!)! You can bet I created a Halloween themed registry for our gifts! If you are getting married soon, or if you are looking for some spooky must have home items, you have come to the right place. Today for Blog-O-Ween Day 3 I am sharing my must have Spooky Wedding Registry items.
Pottery Barn
The first store I added Halloween registry items from is Pottery Barn. They always have great spooky items for your kitchen and home. A few years ago I purchased skeleton hand stemless wine glasses from Pottery Barn and Alex and I still use them all the time.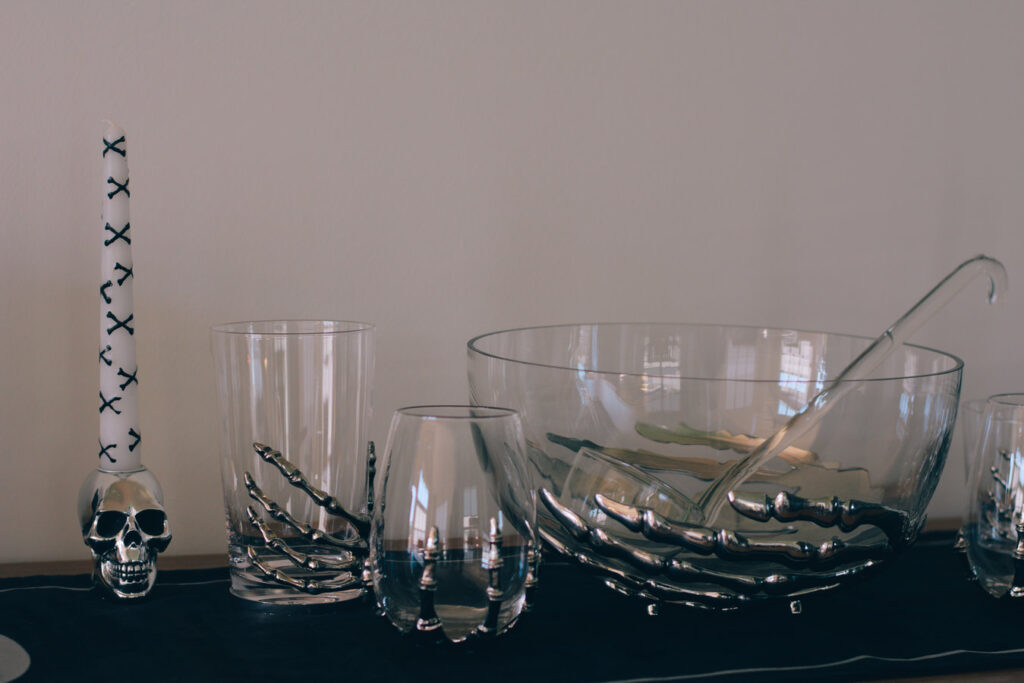 Of course I had to add more of these glasses to our registry, plus some other skeleton hand items from their collection. I was very lucky to receive some of these items already as wedding presents. You can shop their entire Skeleton Drink Collection here.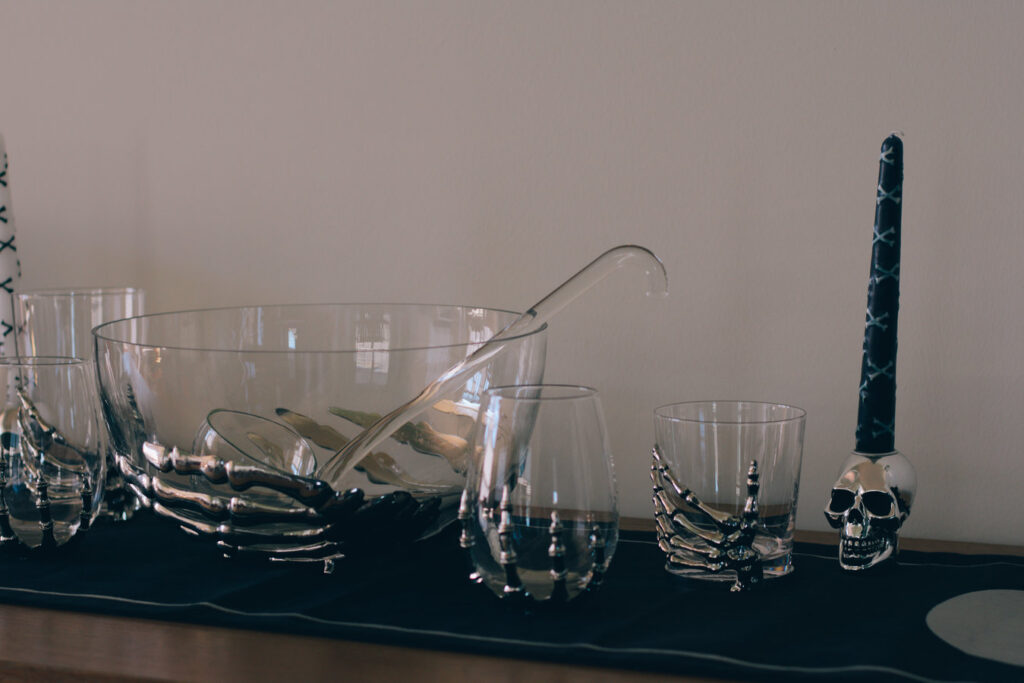 Pottery Barn's Halloween pillows and Peanuts Halloween items also caught my eye to add to our registry.
Bed Bath and Beyond
This is not a store I associate with Halloween items, however they do sells quite a few spooky things. We already had a few of these Fiestawear sugar skull plates but I had to add some more to our list.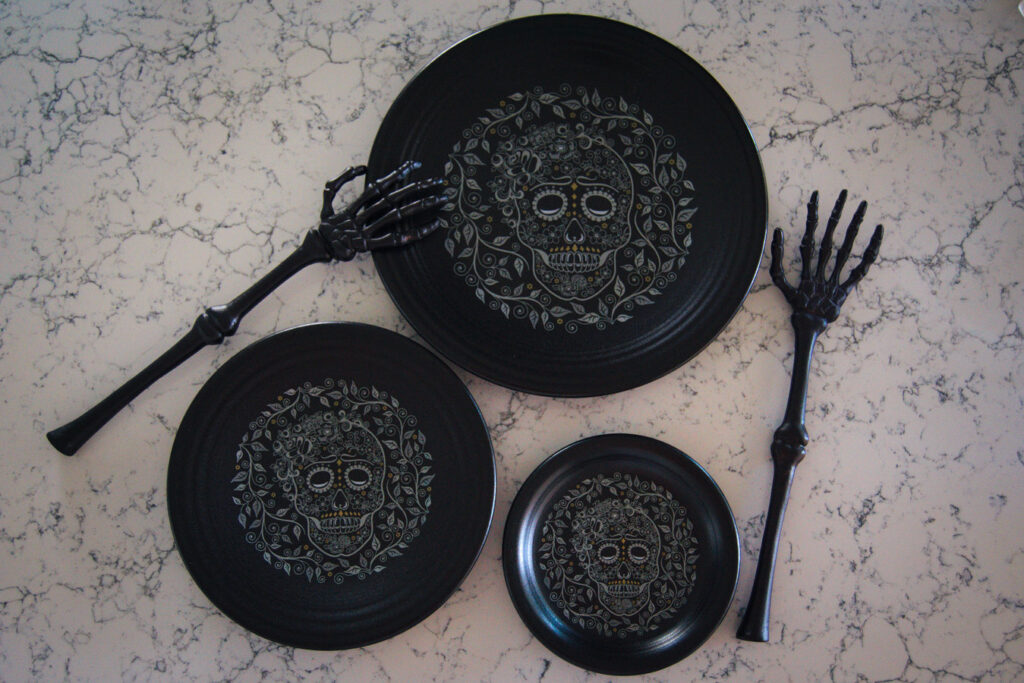 They also have a Nightmare Before Christmas serving tray and skull sheet set from Betsey Johnson. I was surprised to receive both of these items at my surprise bridal shower!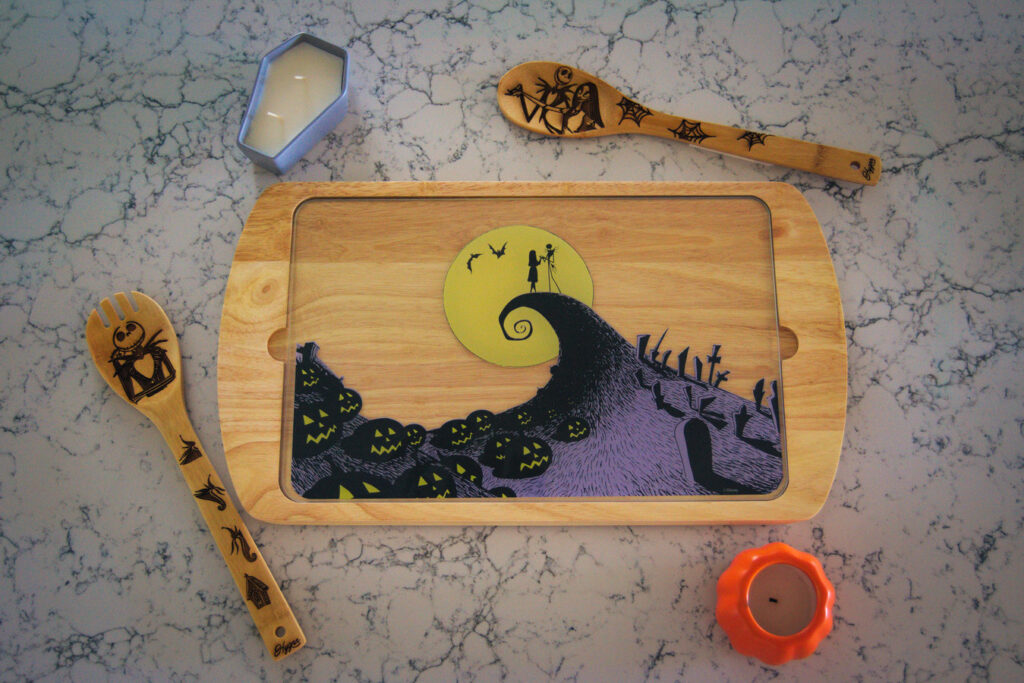 I decided to build our wedding registry on Zola and I am so happy I did. We were able to sync all the registries we had from Pottery Barn, Bed Bath & Beyond, and Target all to Zola. Because of this, we were able to share our Zola registry URL on our wedding invitations. Also if you are like me and like surprises, make sure to turn off email notifications from Zola after someone purchases a gift. This way you will not know what is coming until it arrives.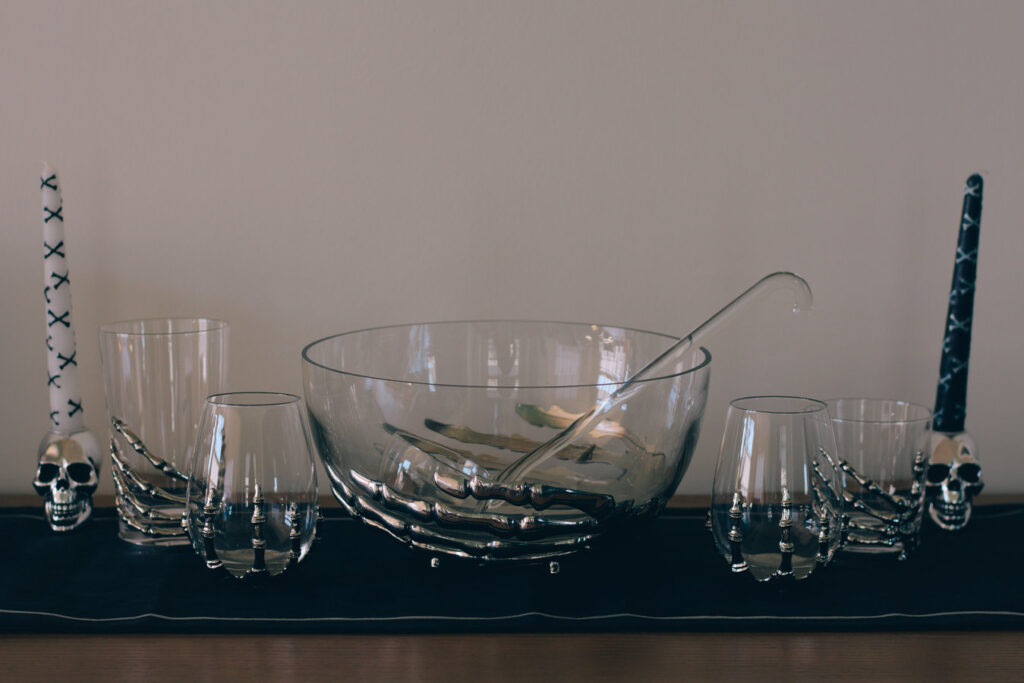 If you are getting married I hope my spooky wedding registry gave you some inspiration to build your own registry. Even though everyone does not add items like skeleton wine glasses to their registry, it is what I like. I figured why not put items I love and will use on our wedding registry.
Happy shopping and Stay Spooky!
-Caroline 🙂
Check out the other Blog-O-Ween posts:
Blog-O-Ween Day 1- 2021 Nightmare Before Christmas Coffee Bar
Blog-O-Ween Day 2- 2021 Stay Spooky Collection
Shop the Stay Spooky Collection: