I hope everyone has been staying home and healthy! I enjoy being at home so working from home more than usual, does not bother me. However, I know there are a lot of people itching to be able to go out and do things. If you are a Nightmare Before Christmas fan (like me) and are looking for some fun things to do during our stay at home quarantine, you have come to the right blog.
Below I am sharing some fun activities any Nightmare Before Christmas fan can do at home.
Play a Nightmare Before Christmas Game or Puzzle
Luckily are a lot of board games available that have Nightmare Before Christmas editions! I did a whole post on all of these board games that you can check out here. Board games are fun to play and it is a nice change from playing a game while staring at a screen. If you are home alone, you could also try doing a puzzle, which is fun to do by yourself or with someone else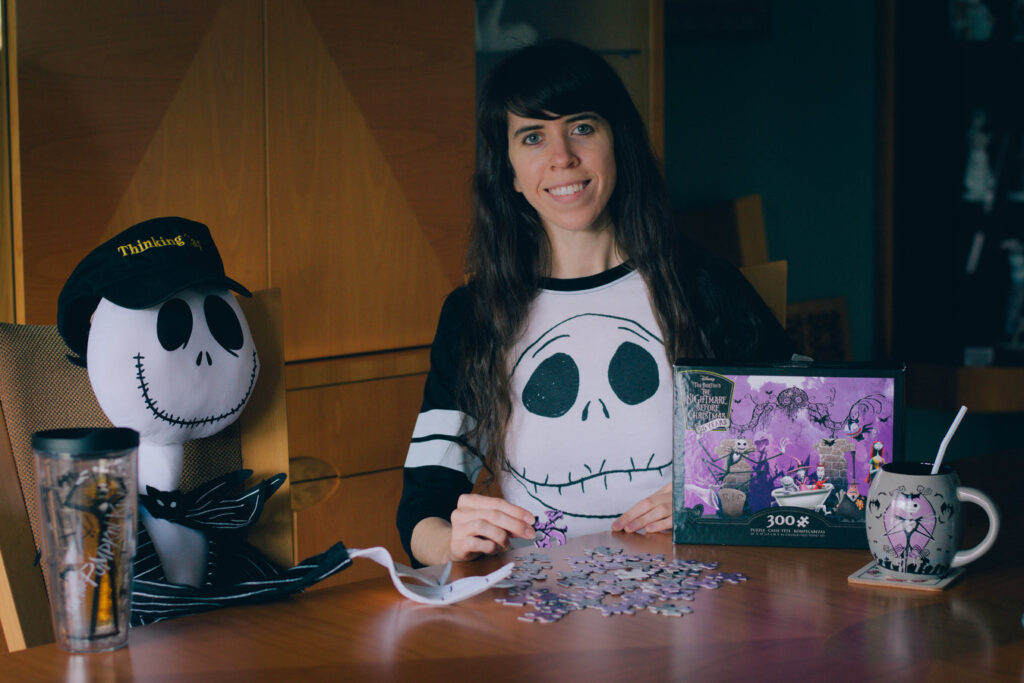 Watch the Nightmare Before Christmas
   There is no better way to quarantine than by watching The Nightmare Before Christmas. Since we are staying home for awhile, you can watch it so many times! In fact, why not have a whole Tim Burton movie marathon?! Don't forget the popcorn! If you need a movie marathon list, check out this one I made in October.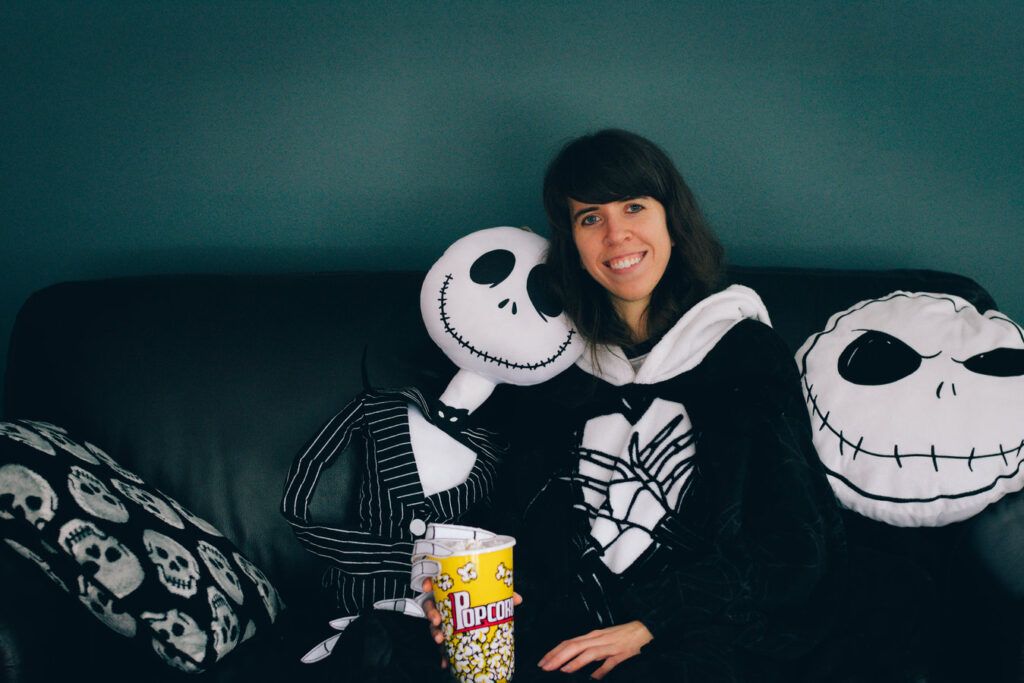 Start a Journal or Planner
I have always loved notebooks, planners, and journals my whole life. I have kept a personal journal since I was little. Since this is such a crazy time in our lives, it is a good idea to write out anything on your mind. I always find writing out how I am feeling, things that happened, my dreams, or how my day was, really clears my mind and makes me feel better. It is also fun to read your old journals later in life.
Being home a lot is a great time to reflect and start something new. If you have never had a journal before, this is a great time to start one. I also love to bullet journal, which is another fun hobby and organization method. You could also start writing down any goals and/or hobbies you have always wanted to accomplish. Whatever you write, writing it in a Nightmare Before Christmas journal makes it even more spooky!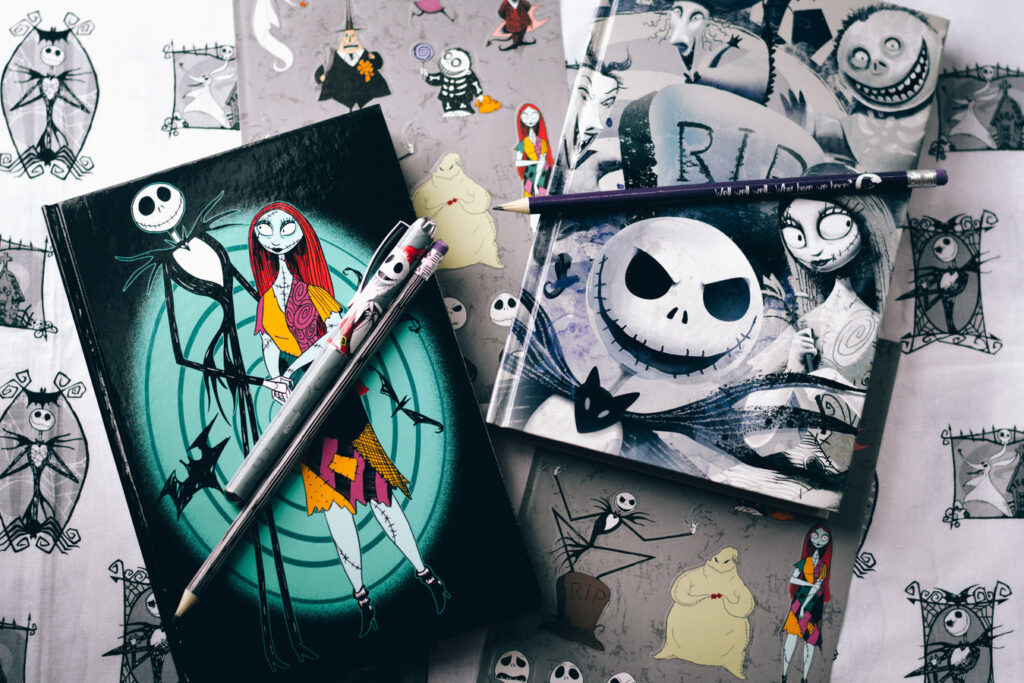 Hang Up Your Nightmare Before Christmas Decor
I don't know about you guys, but I always feel like there is a never ending amount of decor that I want hung up. Once it is finally all hung up, another item appears! Having this time at home is a great opportunity to get to all of those small house projects done. If you have Nightmare Before Christmas posters and decor that have been sitting in a corner waiting for their spot on the wall, now is the time to hang them! If you need inspiration, check out some of my Nightmare Before Christmas decor here!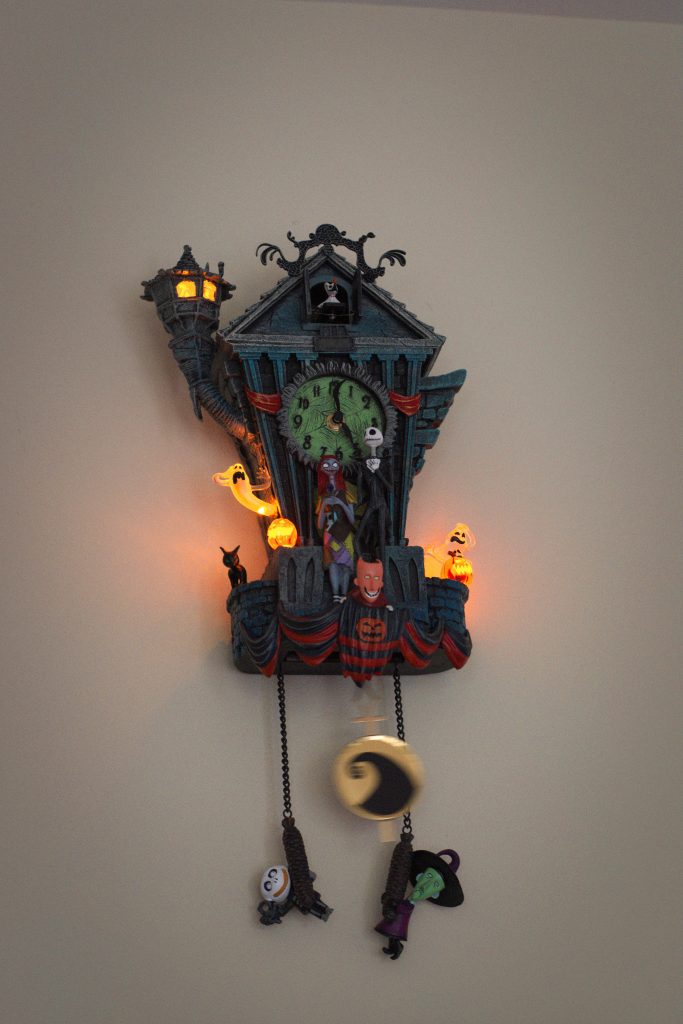 Redecorate a Room
Not only is it a great time to hang decor, it is also a great time to redecorate that room you have had ideas for! If you have been looking to create a Nightmare Before Christmas bedroom, kitchen, family room, etc, now you have the opportunity to do so! I have a whole post on my Nightmare Before Christmas kitchen that you can check out here. I hope it gives you some great ideas!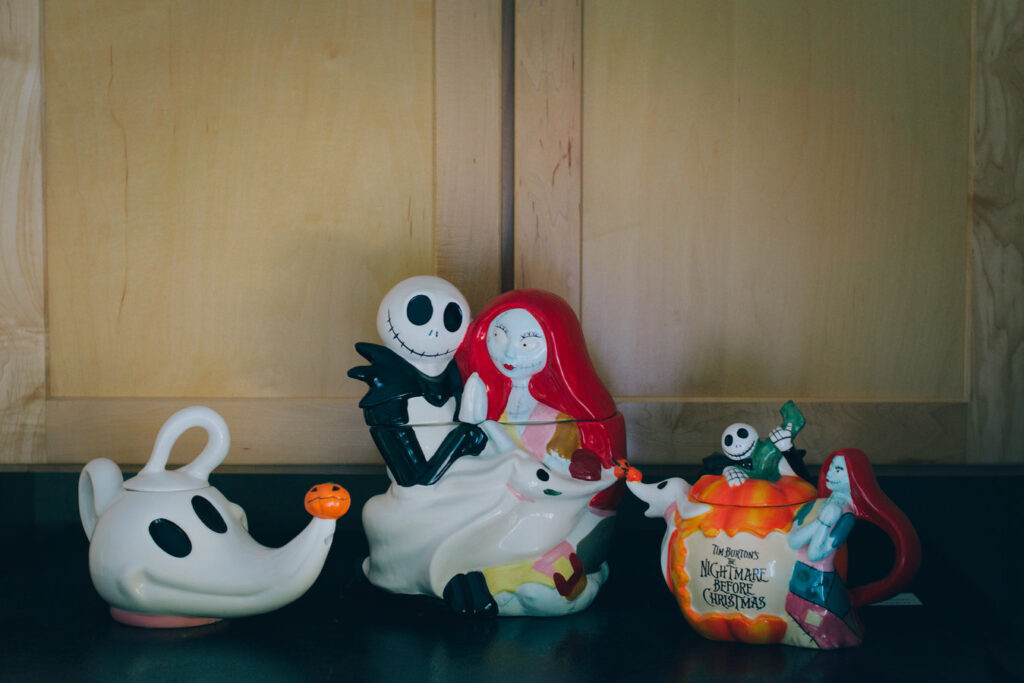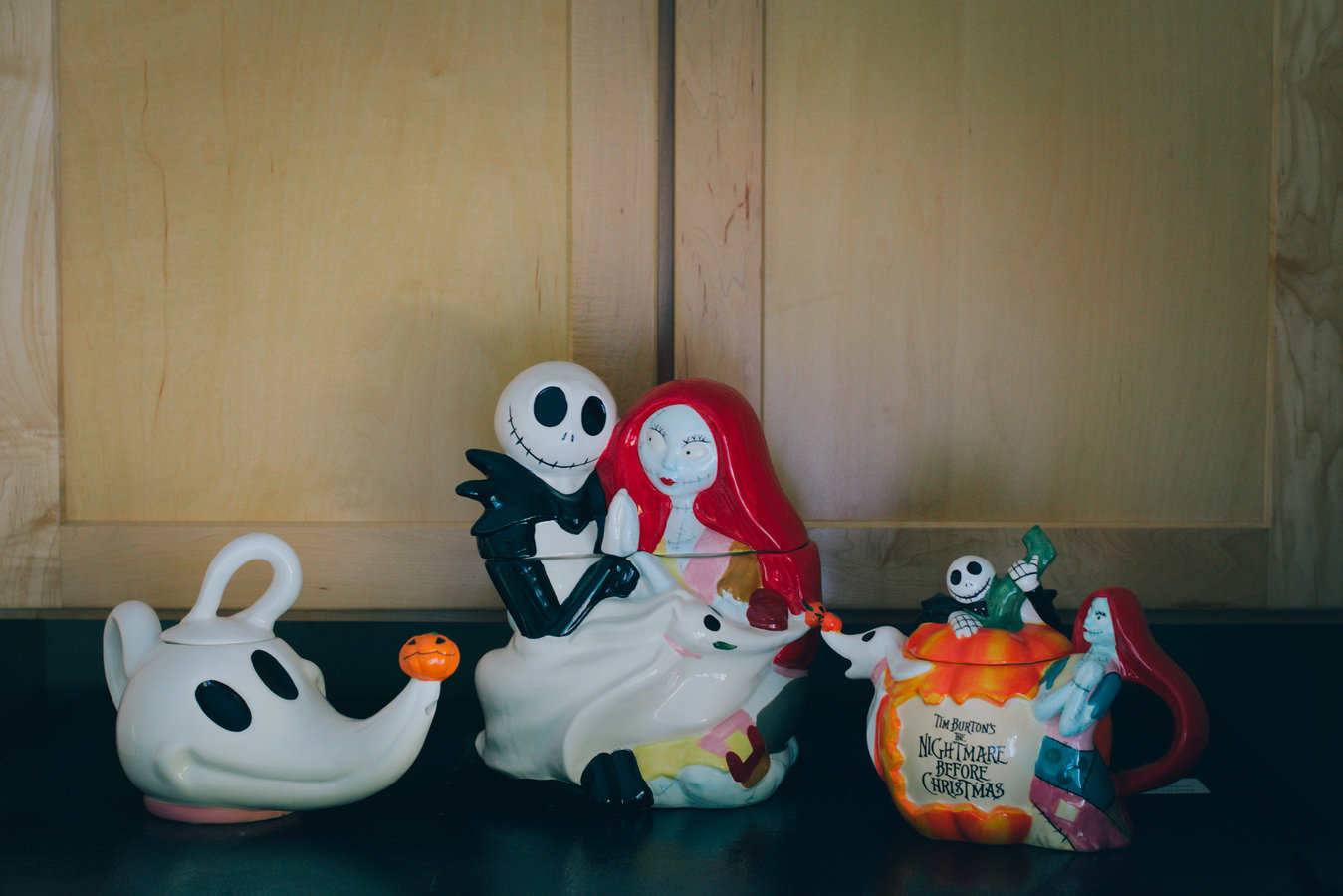 Nightmare Before Christmas Crafts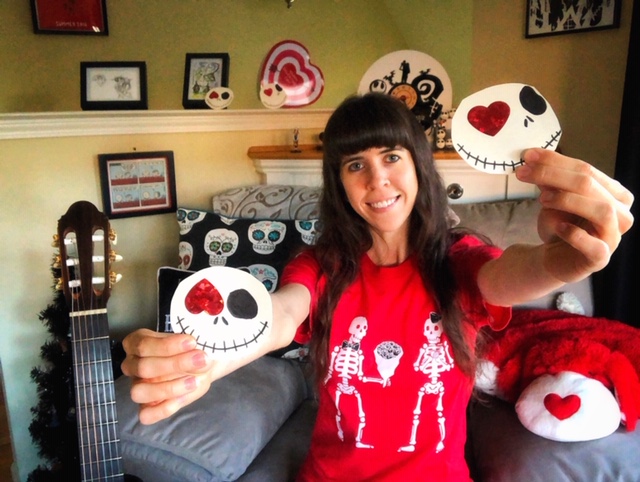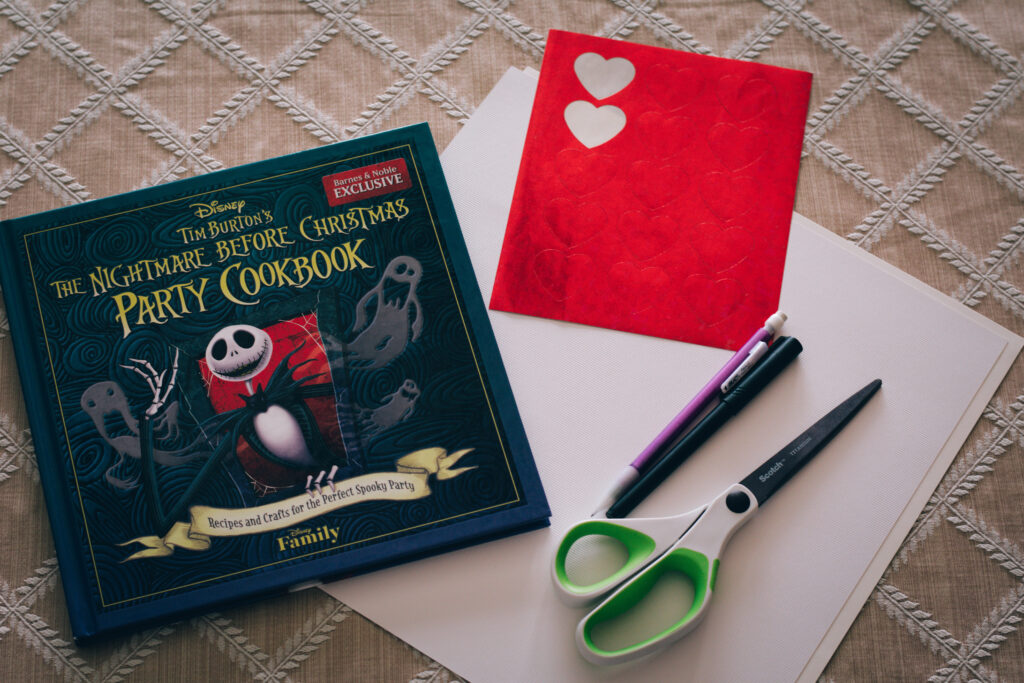 If you love to create things, you might have more time to do so. There have been a few crafts that I am going to try during this time at home. I created these Jack Skellington Valentine's in February that were fun and easy to make. You can make these during any time of the year and just put whatever you want for Jack's eye. This craft is easy to customize for any occasion. Check out how to make them here!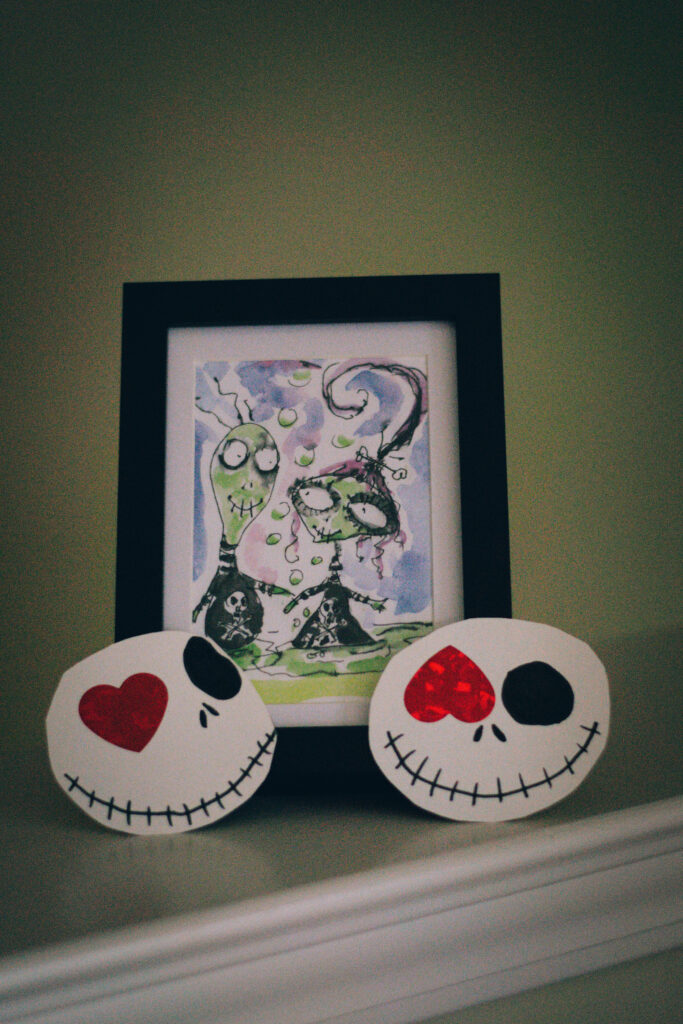 Coloring
Another fun activity to partake in while at home, is coloring! No matter what your age is, coloring is always fun to do. I have seen some Nightmare Before Christmas coloring books available online. You can also check out Art by Litzy Instagram page for some free Halloween coloring pages, just like the one below.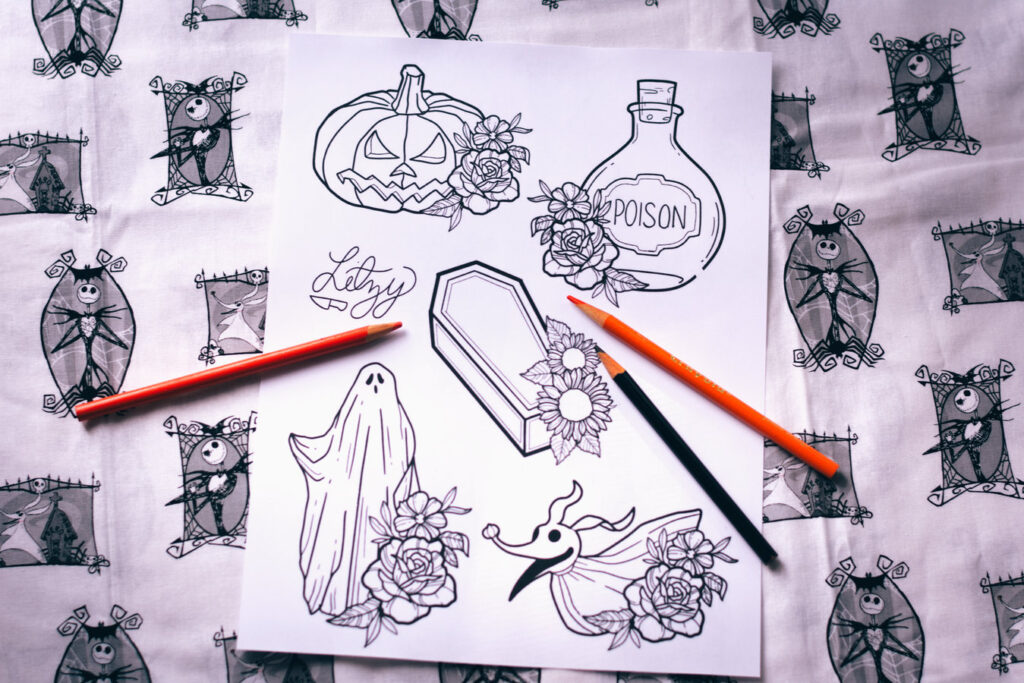 Whether you are at home working more or less, you still need to take breaks and have fun throughout your day. If you have more free time, this is a great chance to work on any projects or goals you have been wanting to achieve. Even though this situation is crazy and terrible, try to turn it into a positive one.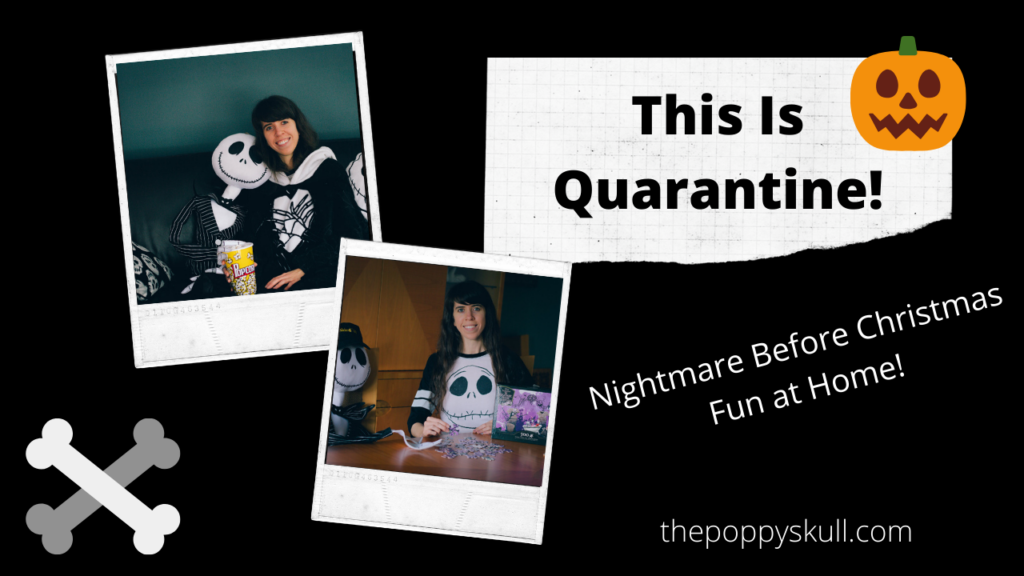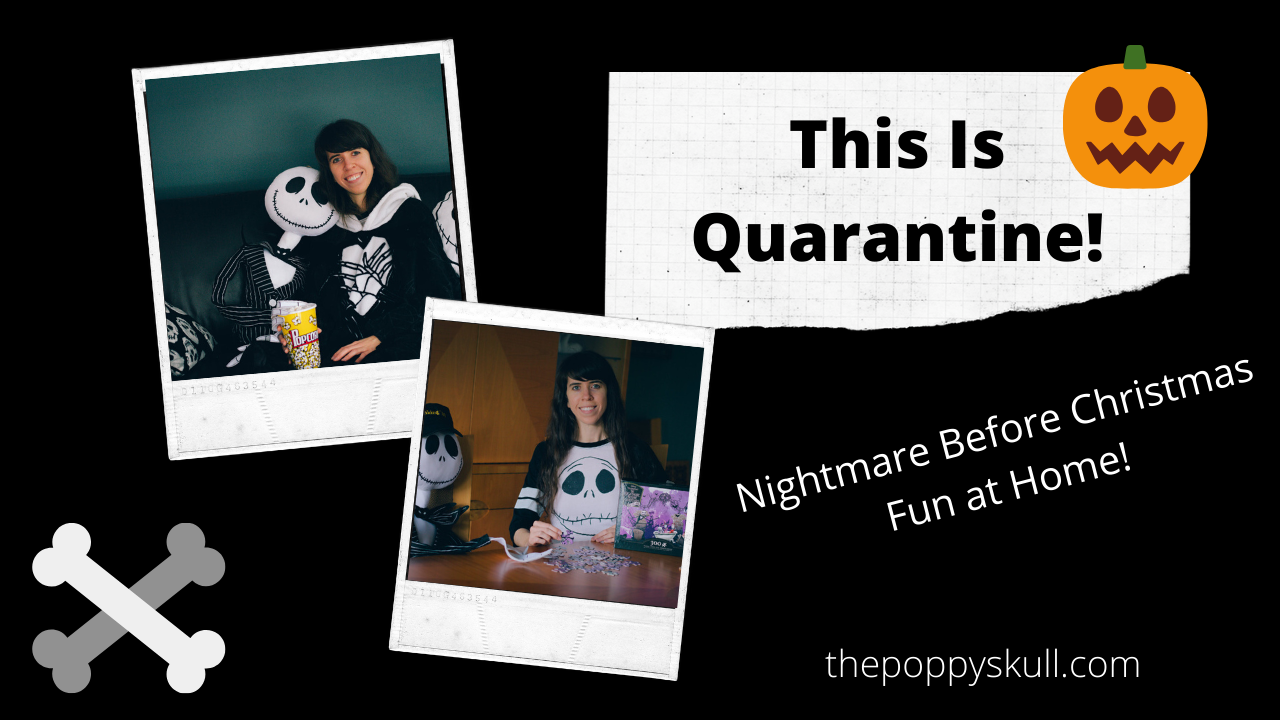 I hope this Nightmare Before Christmas quarantine activity list gives you some inspiration and ideas. If you have tried any of these, let me know!
Stay Spooky!
-Caroline