Valentine's Day is almost here, and if you want to be spooky and sweet at the same time, I have the perfect Valentine's Day craft for your inner goth.
Under my Nightmare Before Christmas tree this Christmas, was The Nightmare Before Christmas Party Cookbook. Not only does this book have some recipes, but it also has super fun crafts, including these Sweet Skellington Faces. After seeing these valentines in the book, I knew I would want to make them this year.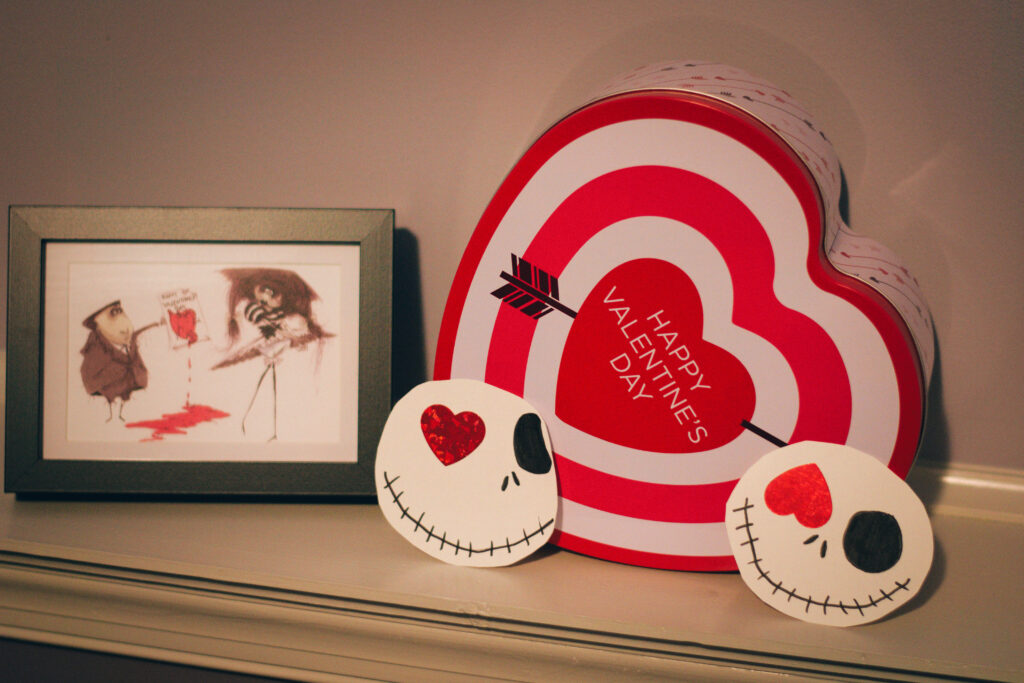 These Jack Skellington Valentines are very easy to make, even if you are not crafty.
The first thing you will need to do is gather your materials and decide how many Sweet Skellington Faces you want to create. I made four, but if you have a lot of valentines to give out, or you want to decorate your house with them, you will want to make sure you have enough paper.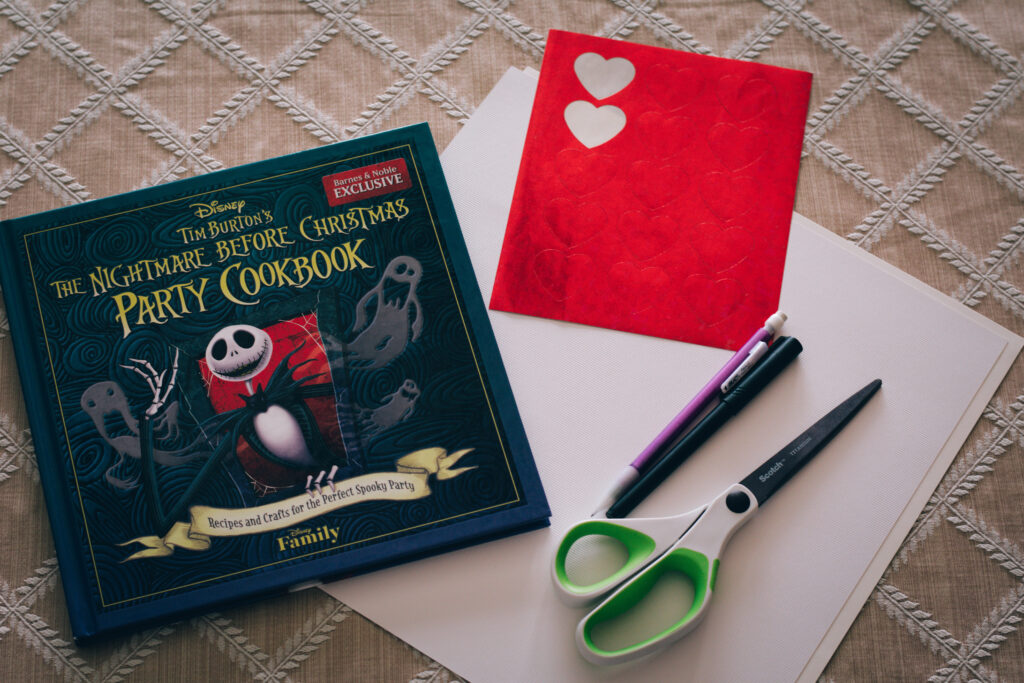 Materials:
-Scissors
-White paper/card stock/scrap-book paper
-Black marker
-Heart-shaped stickers (large ones for eyes and small ones to decorate elsewhere if you wish).
-Pencil
-Newspaper or something to put under the faces in case your marker bleeds through.
Material Notes:
I used a page of scrap-book paper for my Jack Skellington valentines. This paper is 12 x 12 size and I was able to create four Jack faces from one page. The paper I used is not very thick like card stock is, but it still made great valentines.
Steps to Create a Spooky and Sweet Jack Skellington Valentine:
First you will need to photocopy, trace, or create your own Jack Skellington face template. The Nightmare Before Christmas Party Cookbook includes the template for this project in the back of the book. You can also find a PDF of the template to print out from Disney's website, which I have linked at the bottom of this post. You could also create your own Jack faces. I traced the template from the book onto my paper with a pencil.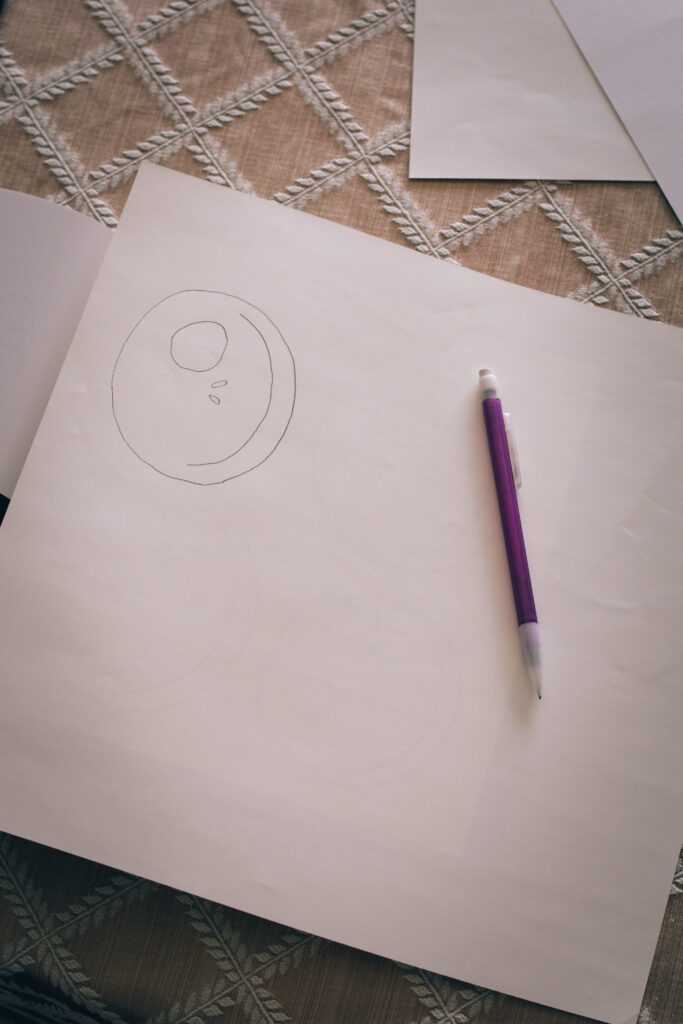 2. After tracing the Skellington faces with a pencil, I cut them out.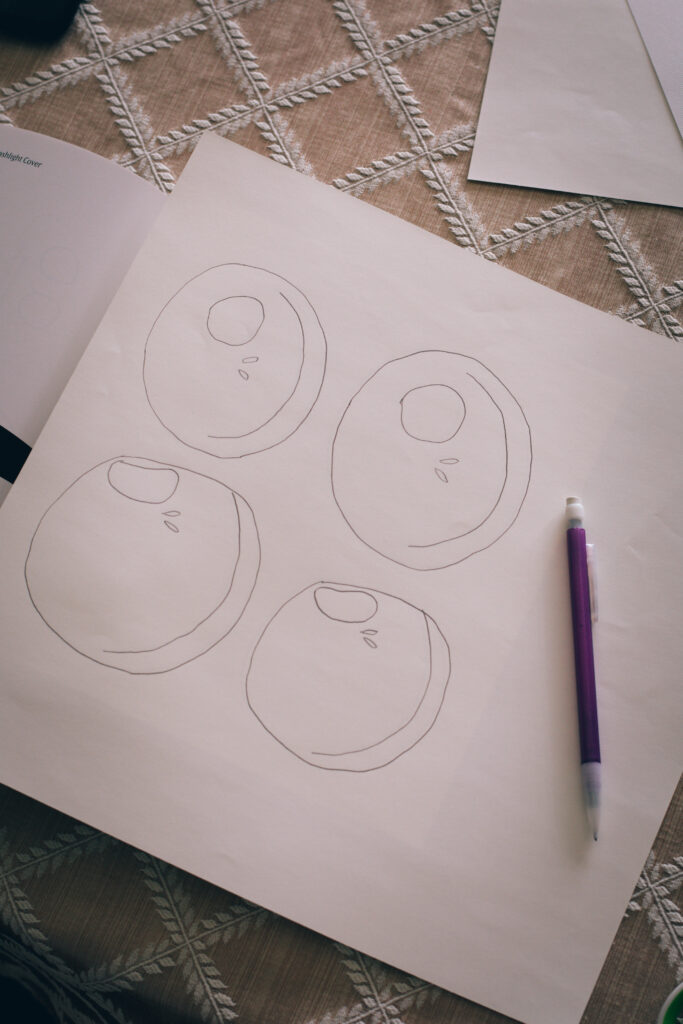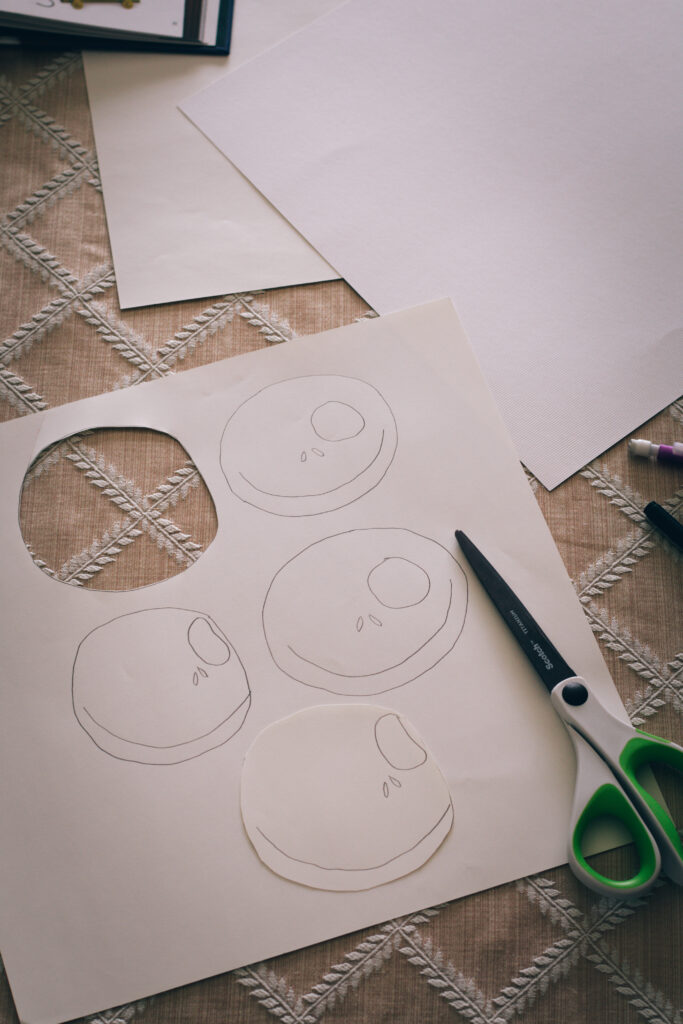 3. Next, you will want to place newspaper or some form of scrap paper under the Jack faces in case your marker bleeds through. My maker did not bleed through but I wanted to be safe.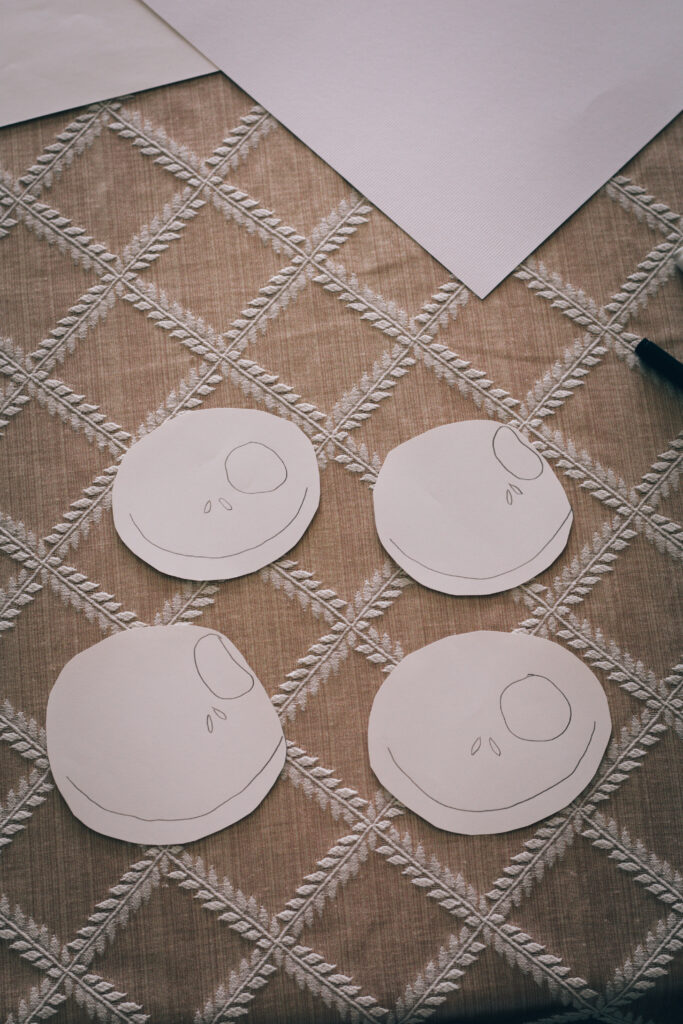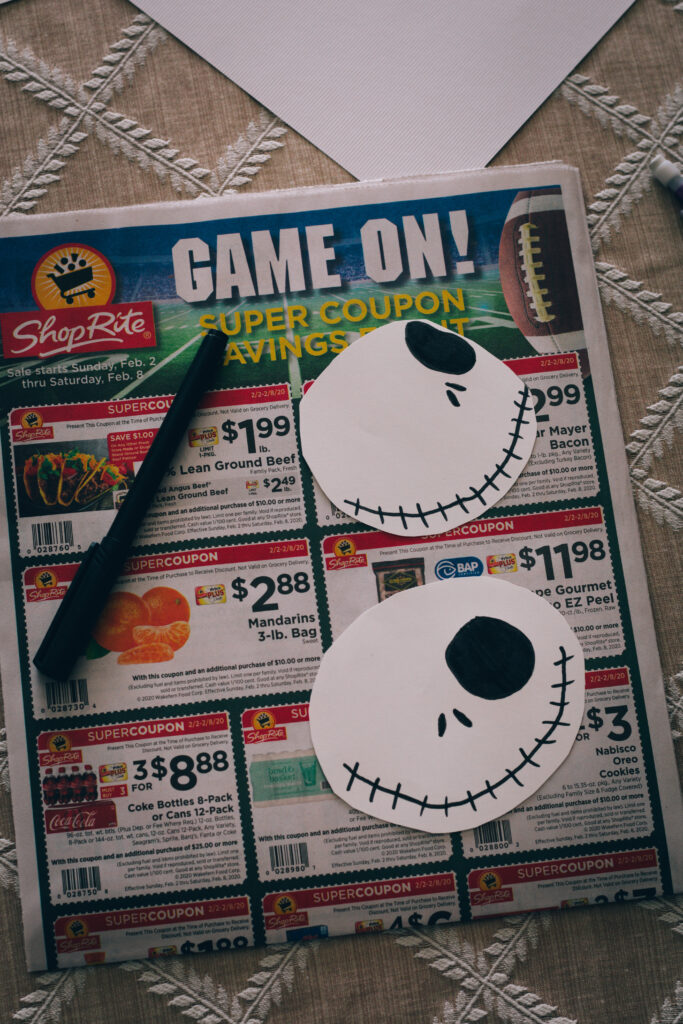 4. Once you are ready to draw with your black marker, color in Jack's eyes and nostrils. Then trace over his smile and add stitch marks.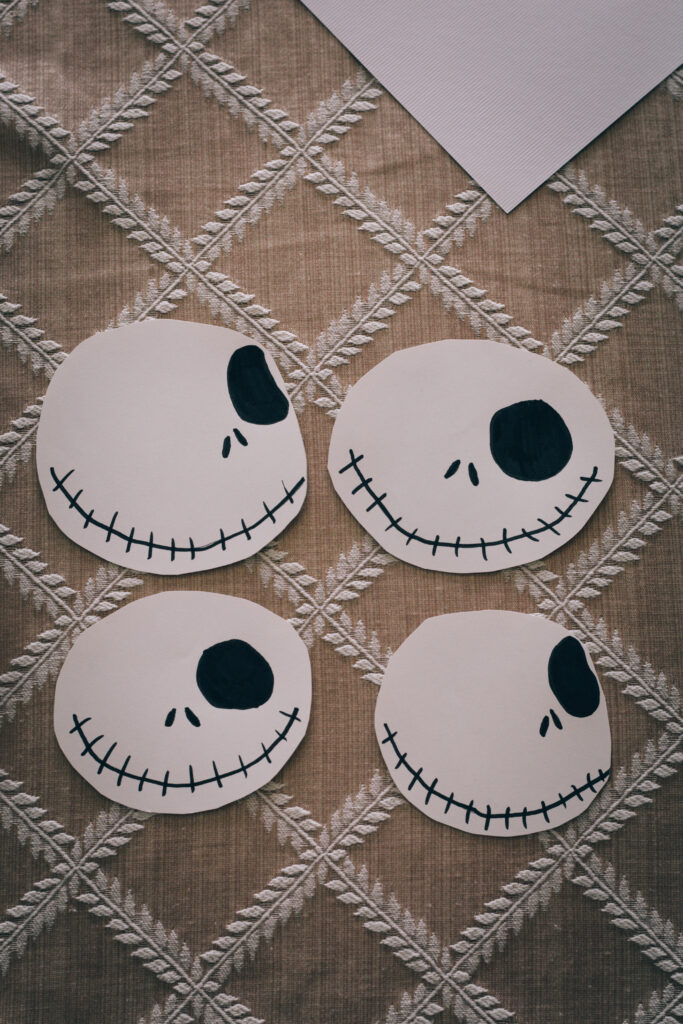 5. After you have given his face more details, you can decorate it. Take a large heart sticker and place it where his missing eye is. I put some of my hearts upside down but you can be creative however you like.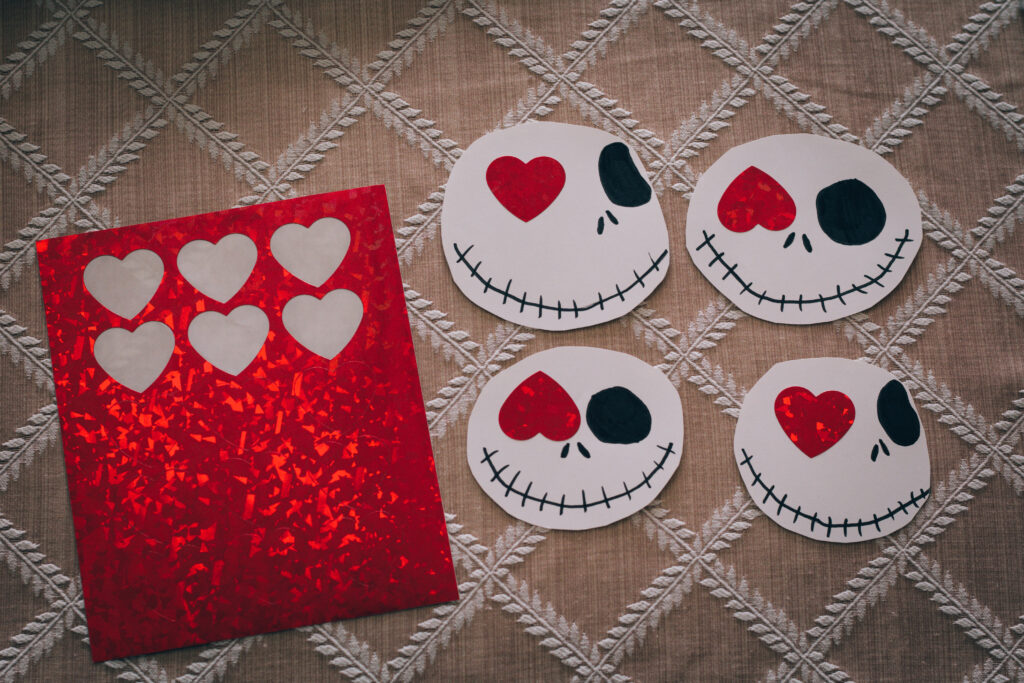 6. Once you have added his heart eyes, your valentine is complete!
Optional Steps:
Some extra steps that you could take to customize your Jack Skellington valentine are:
-Adding little heart stickers to his mouth
-Use red and black markers to draw hearts on him
-Use a red marker to draw his big heart eye on
-Write a spooky valentine message on the back of each face.
Not only is this valentine spooky and perfect for any Nightmare Before Christmas fan, but it is fun and easy to create! You can use these Sweet Skellington Faces as actual Valentine's Day cards or you can use them as home decor. These Jack faces would also make a great party decoration.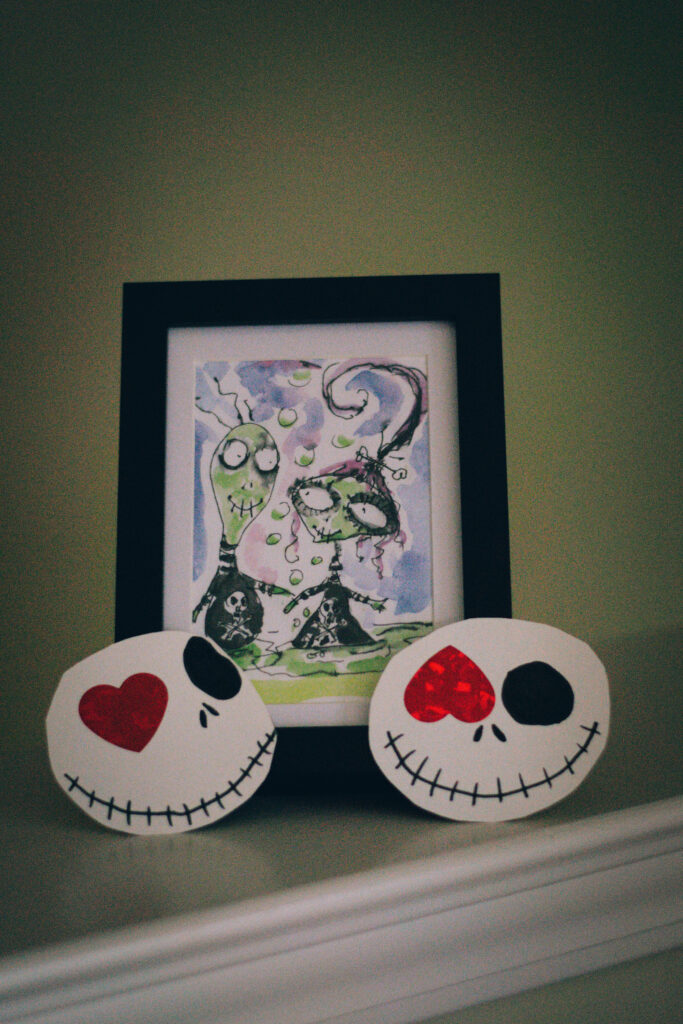 I hope this spooky Jack Skellington valentine has given you inspiration to create your own. If you are looking for more gothic valentines, make sure to purchase my "Love Never Dies" shirt for yourself or your valentine. You can check them out here.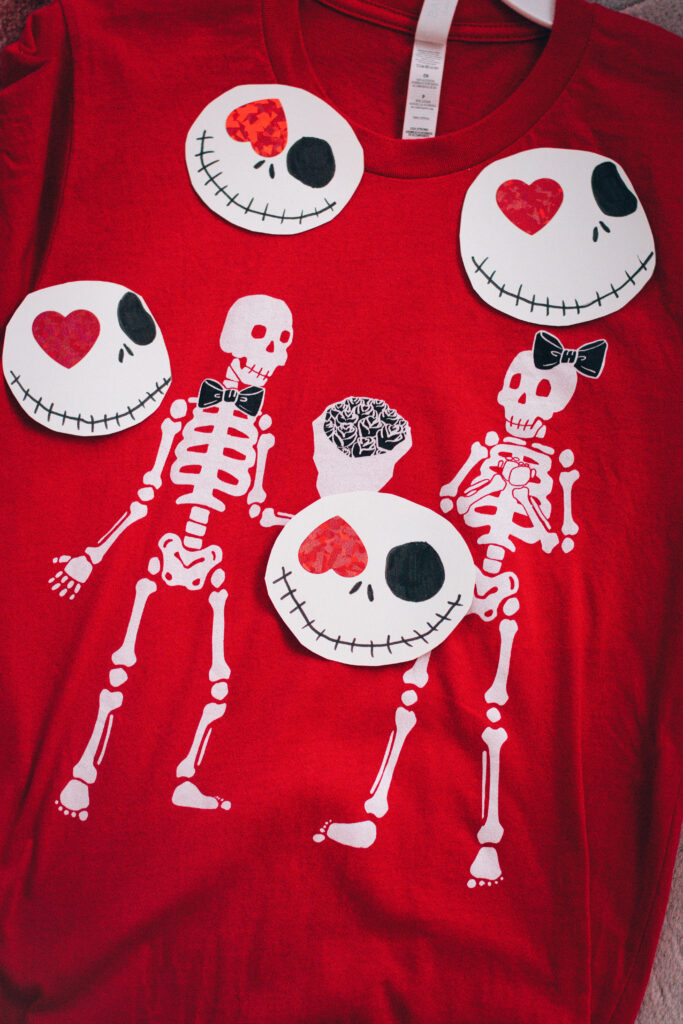 Check out Disney Family's Sweet Skellington template here.
If you are looking for the Nightmare Before Christmas Party Cookbook, you can check it out below:
I hope your Valentine's Day is spooky and sweet!
Stay Spooky!
-Caroline
For more Nightmare Before Christmas inspiration, check out these other posts!