"Say it once, say it twice
Take a chance and roll the dice"
If you are looking for something fun and different to do on Halloween, why not have a Nightmare Before Christmas game night?! There are many popular board games that have been given a Nightmare Before Christmas twist to them, such as, Operation, Jenga, and Trivial Pursuit. These games are always fun to play with a group of friends, but they are even more fun for Nightmare Before Christmas fans.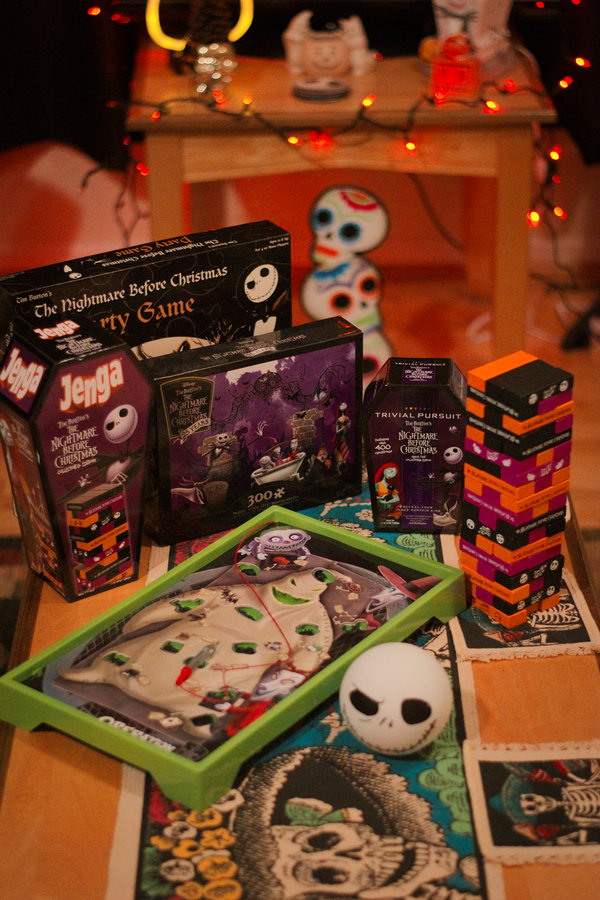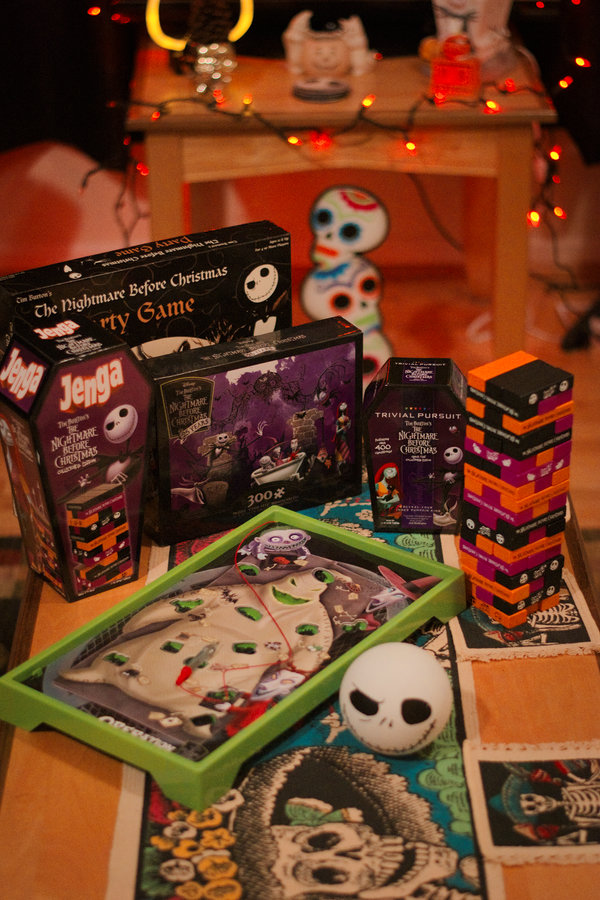 I have a few of these Nightmare Before Christmas board games that I would like to share with you for Blog-O-Ween Day 18. These board games will be a hit at any spooky party!
I currently have Nightmare Before Christmas Operation, Jenga, Trivial Pursuit, Yahtzee, and The Nightmare Before Christmas Party Game. I also have a Nightmare Before Christmas puzzle, which can be done by yourself or with others.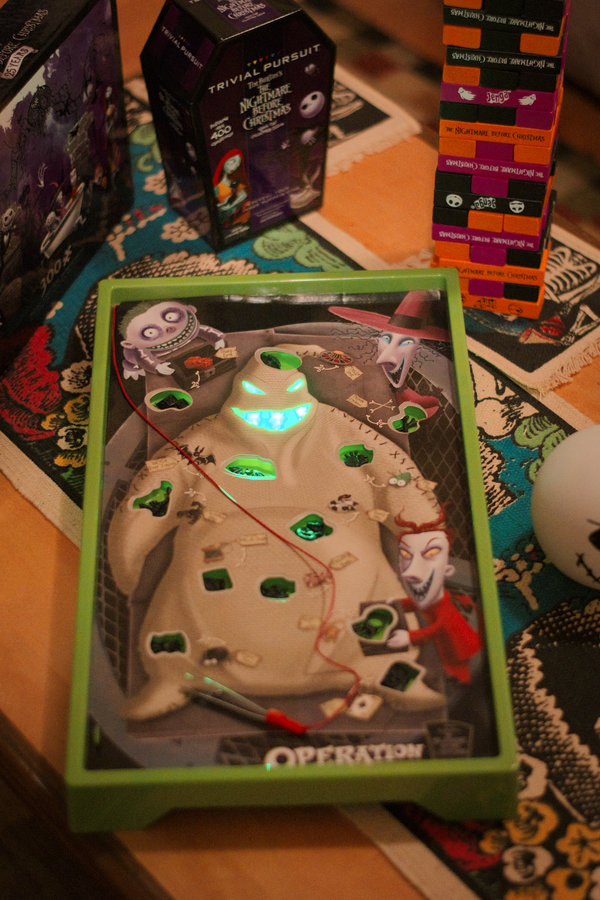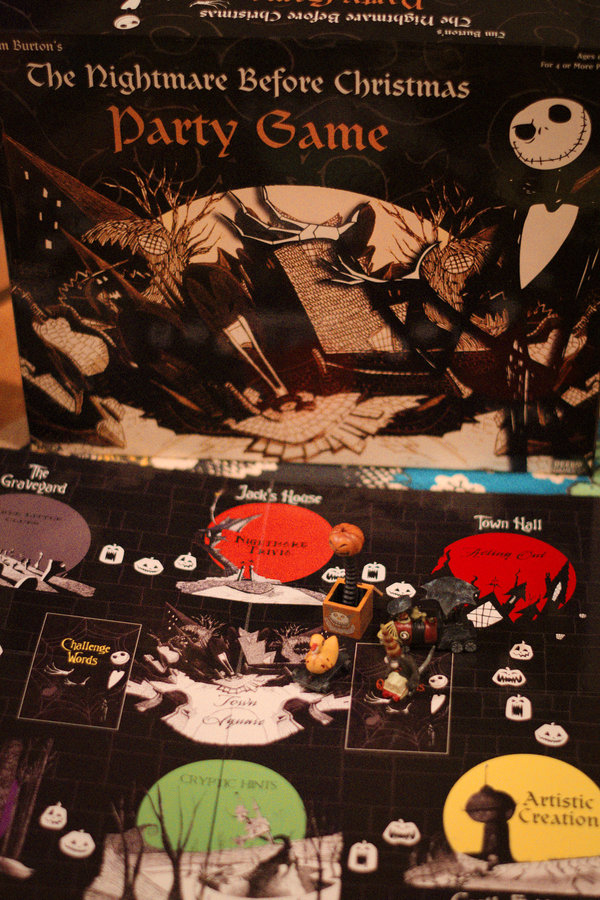 Some of these games have specific Nightmare Before Christmas movie questions, such as Trivial Pursuit and the Party Game. But others are fun for everyone even if you have not seen the movie, which I hope you have! These fun for everyone games are Operation, Jenga, and Yahtzee.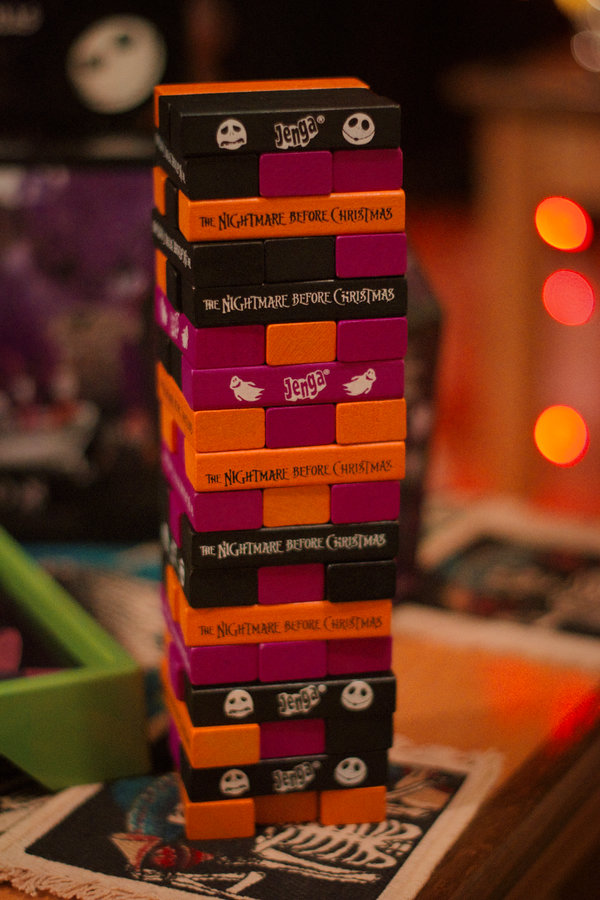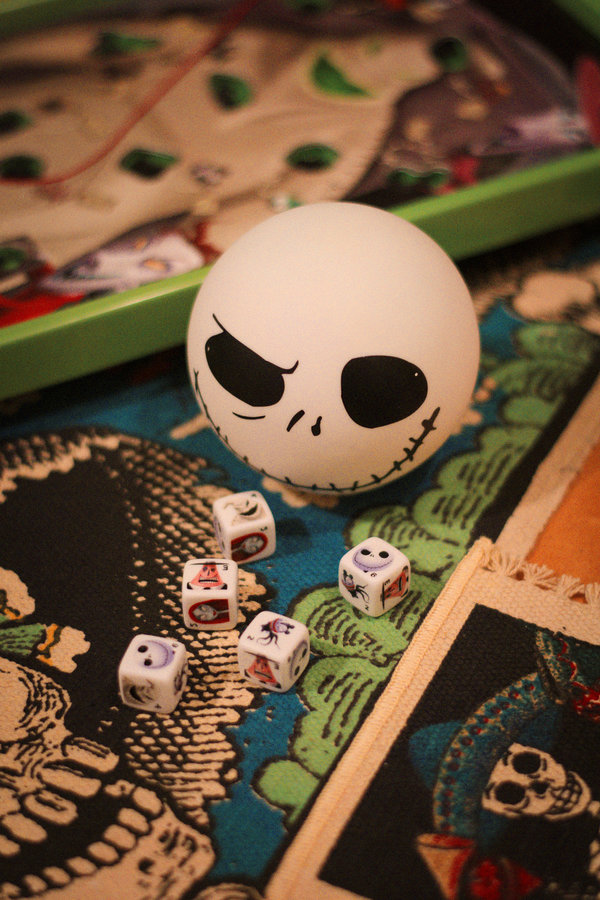 Believe it or not there are still more Nightmare Before Christmas board games available, such as, Uno, Monopoly, and Clue. Whether it is Halloween or not, a Nightmare Before Christmas Game Night is a fun night to enjoy with friends and family. Mix up a spooky drink, (check out some recipes here), listen to some scary music (check out my playlist here), and play some fun games!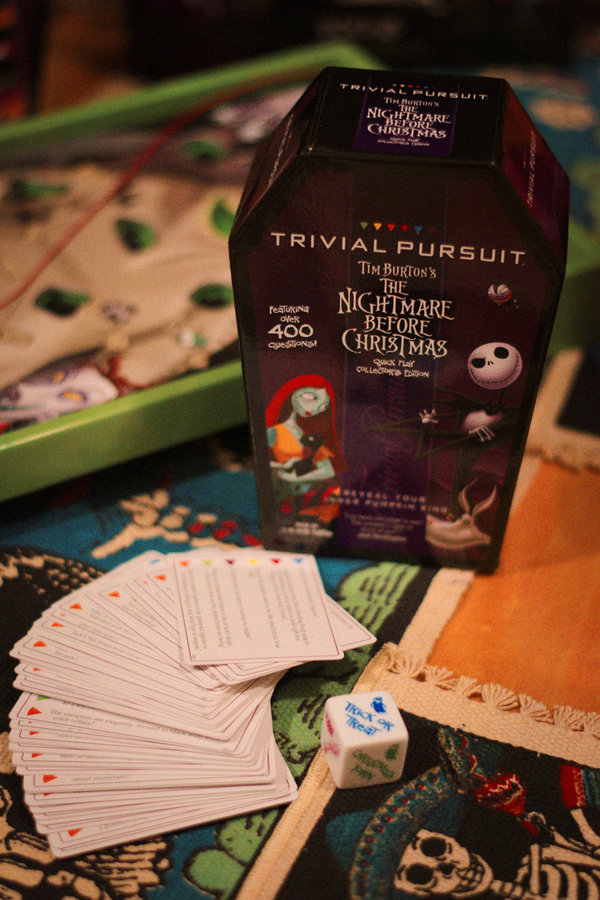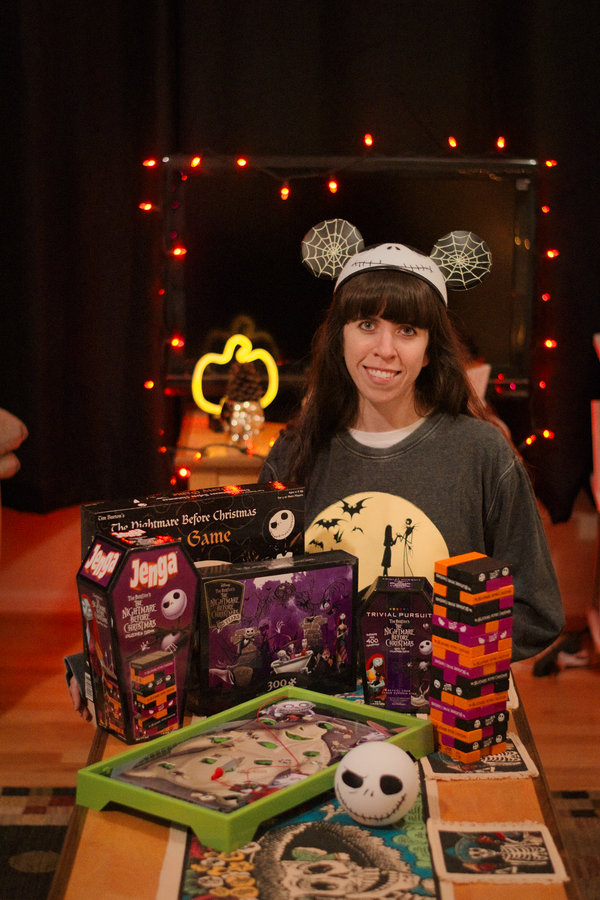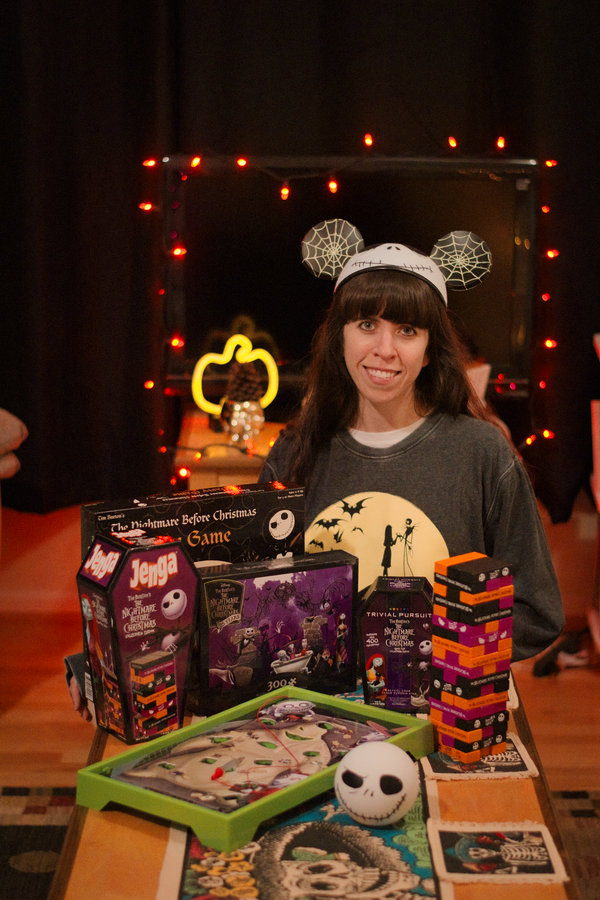 I have linked all of the board games throughout the post and I have listed them below as well. I hope Blog-O-Ween Day 18 has given you some fun ideas for a different type of Halloween night. Make sure to check out the other Blog-O-Ween posts!
Stay Spooky
-Caroline