Apple cider is something almost everyone enjoys in some way throughout the fall. I personally enjoy drinking apple cider with my breakfast during the fall months. I also like to try new drink recipes to have on a spooky October night. This week at the Blood Cafe, Alex and I made two new apple cider mixed drink recipes. Both drinks were delicious and easy to make. For Blog-O-Ween Day 15 I am sharing the apple cider mixed drinks that you should try asap!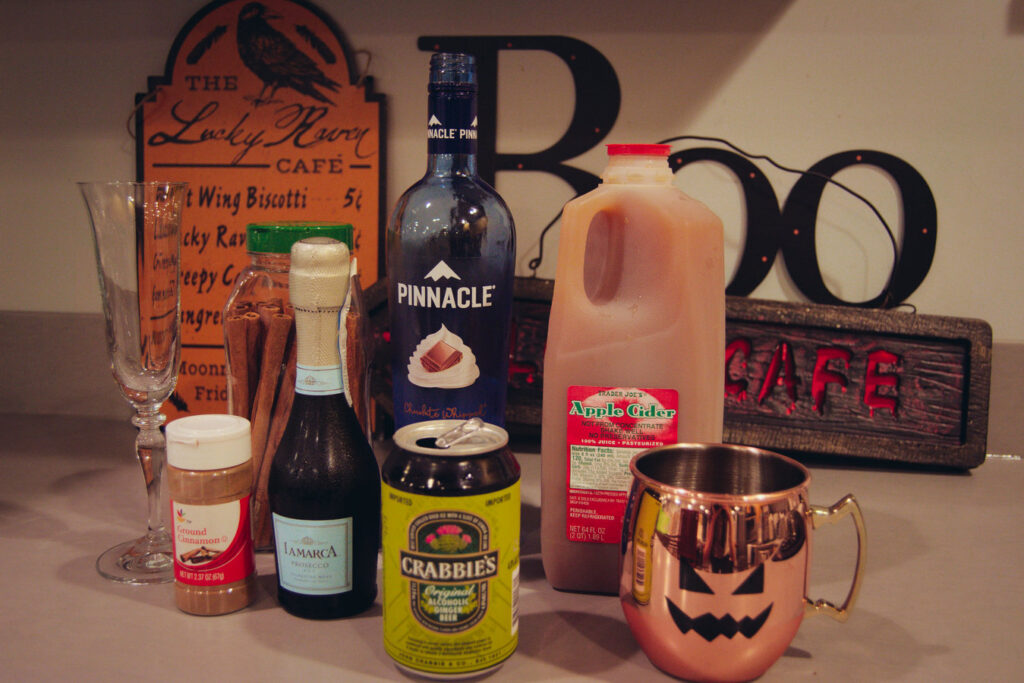 Apple Cider Moscow Mule
Alex likes different kinds of Moscow Mules so he definitely enjoyed this apple cider one. I found an Apple Cider Moscow Mule recipe on Pinterest that we based our recipe off of. We had to substitute a few ingredients but the Apple Cider Moscow Mule still turned out great!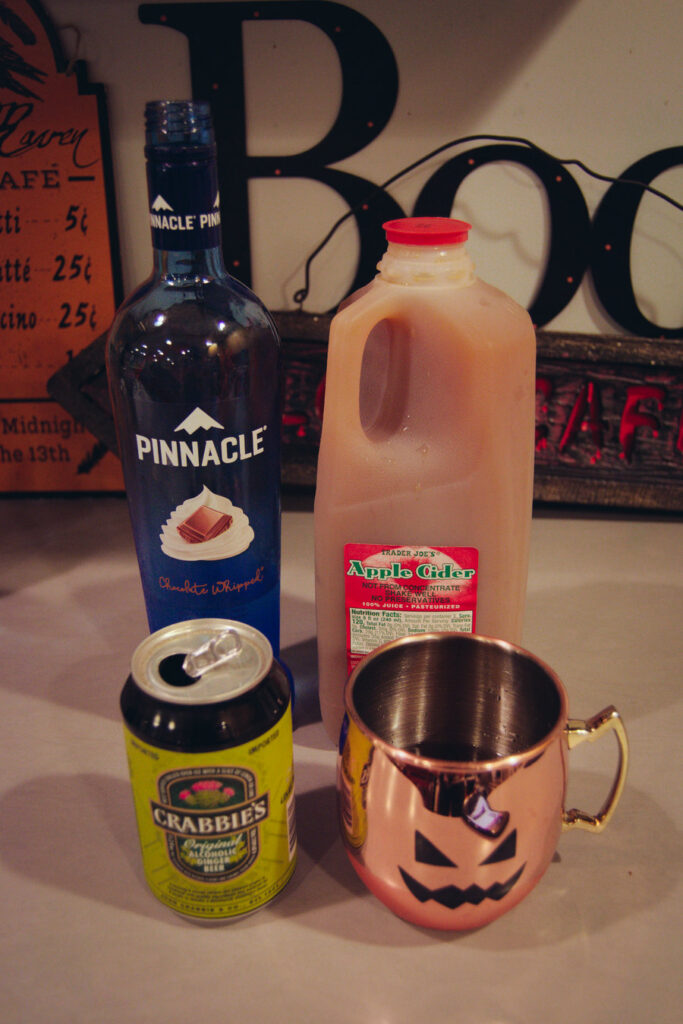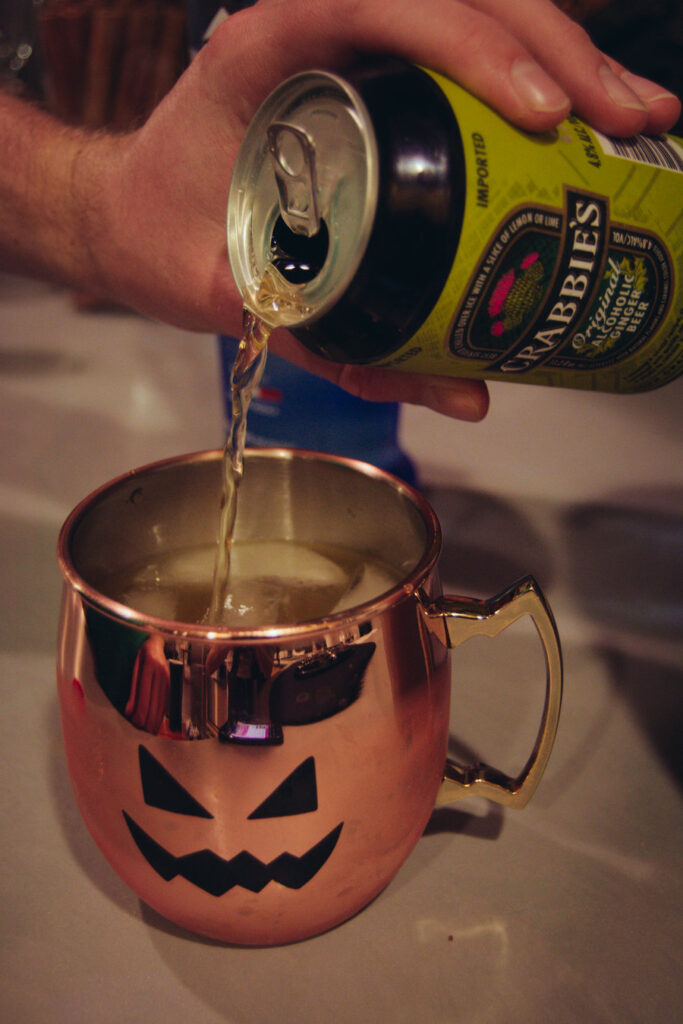 Ingredients We Used:
Ginger Beer  2 oz
Chocolate Vodka 1.5 oz
Apple Cider 2 oz
Apple Slices for garnish
Ground Cinnamon
Cinnamon Stick for garnish
Pumpkin Moscow Mule Mug
Knife
Cutting Board to Slice Your Apple
Mix the ginger beer, vodka, and apple cider in a Moscow Mule Mug with ice. Alex honestly eyeballed the ingredients and it turned out great! After adding the liquid ingredients, garnish the drink with cinnamon sprinkles, a cinnamon stick, and some apple slices. Cheers!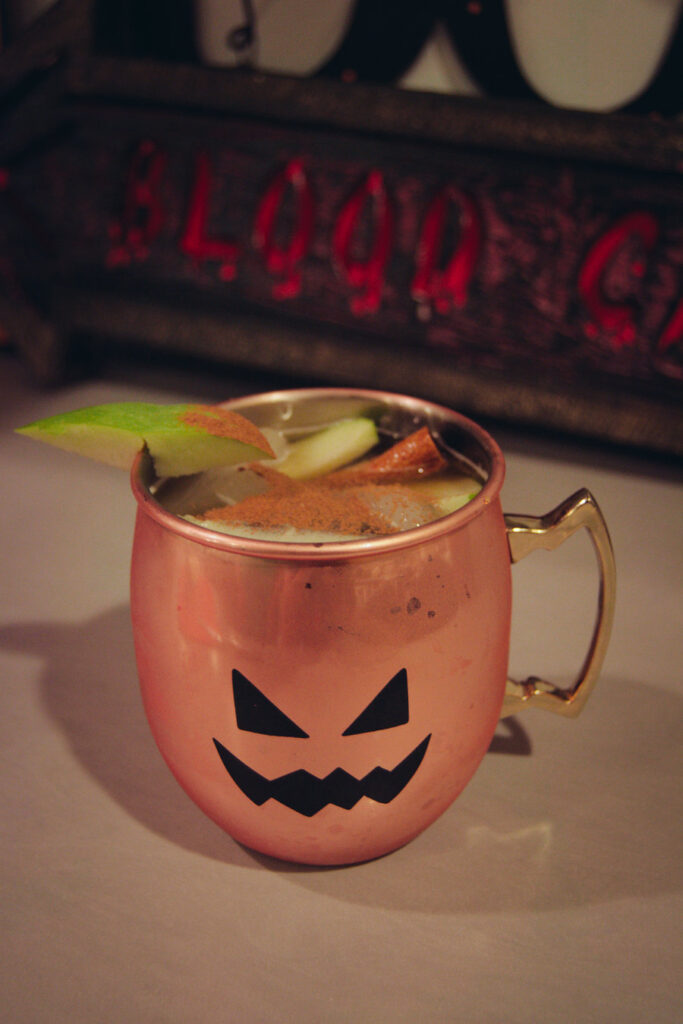 Apple Cider Mimosa
The drink I decided to mix up was an Apple Cider Mimosa. I like regular mimosas so I thought an apple cider one would be just as delicious! This was another recipe we just eyeballed. Sometimes I think the best drinks are made by eyeballing and taste testing.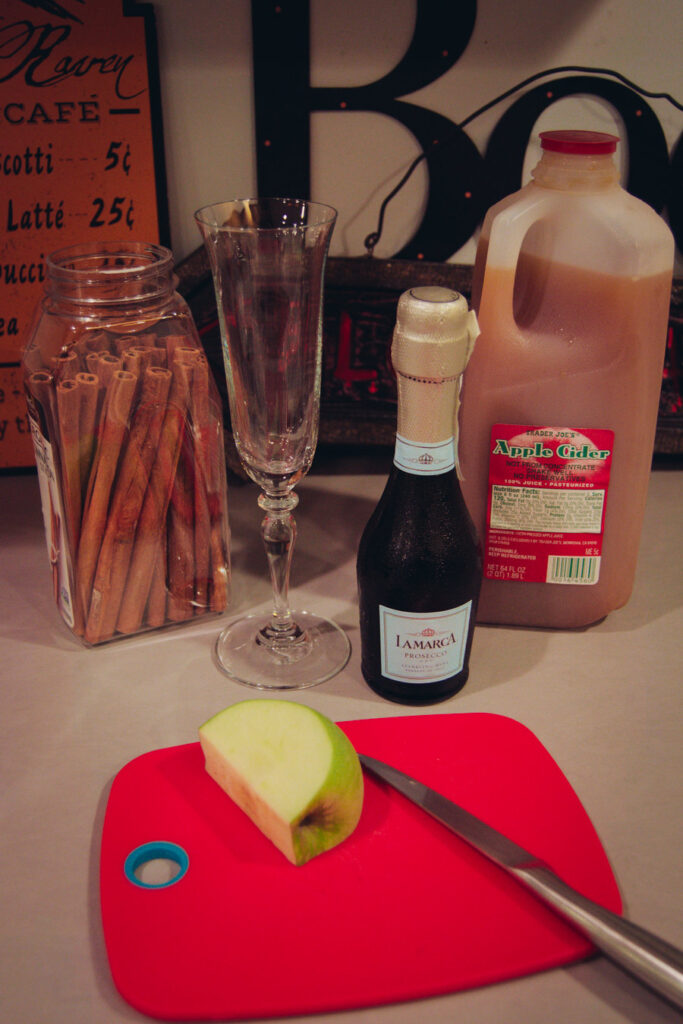 Ingredients:
Apple Cider
Prosecco or Champagne
Champagne Flute
Apple Slice for Garnish
Ground Cinnamon
Cinnamon Stick
Small Plate
The first thing you want to do is cut a slice of your apple to garnish your glass. Then sprinkle some cinnamon on a plate. You will use this cinnamon on the rim of your glass.  Slide the apple slice around the entire rim of the glass. This will make the rim sticky and cause the cinnamon to stick to it. Once you have done that, rotate the rim of your champagne flute in the ground cinnamon.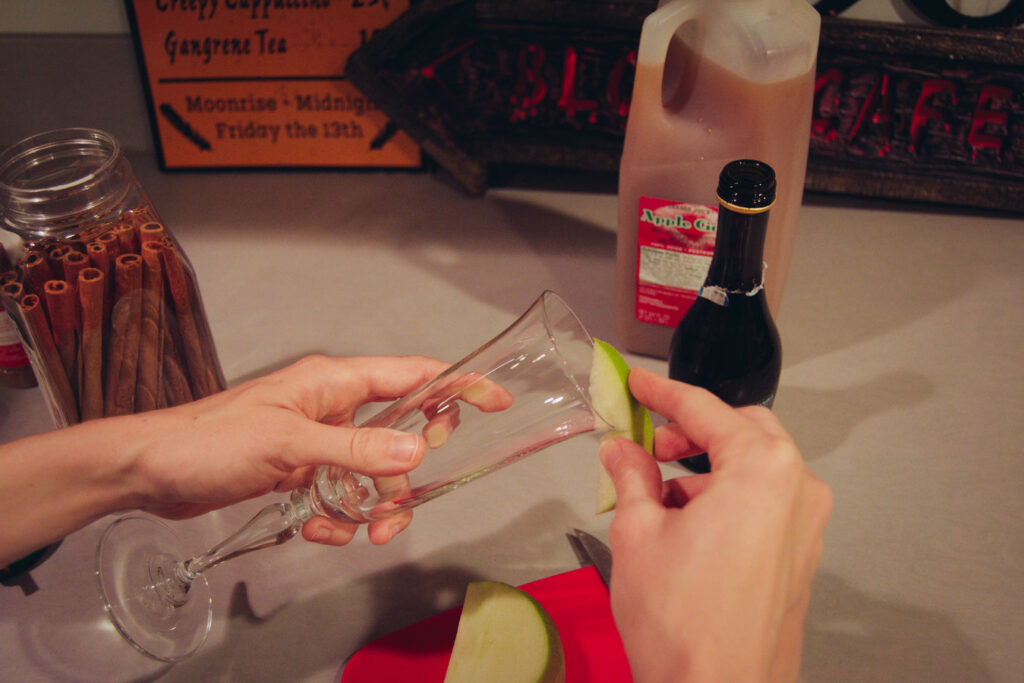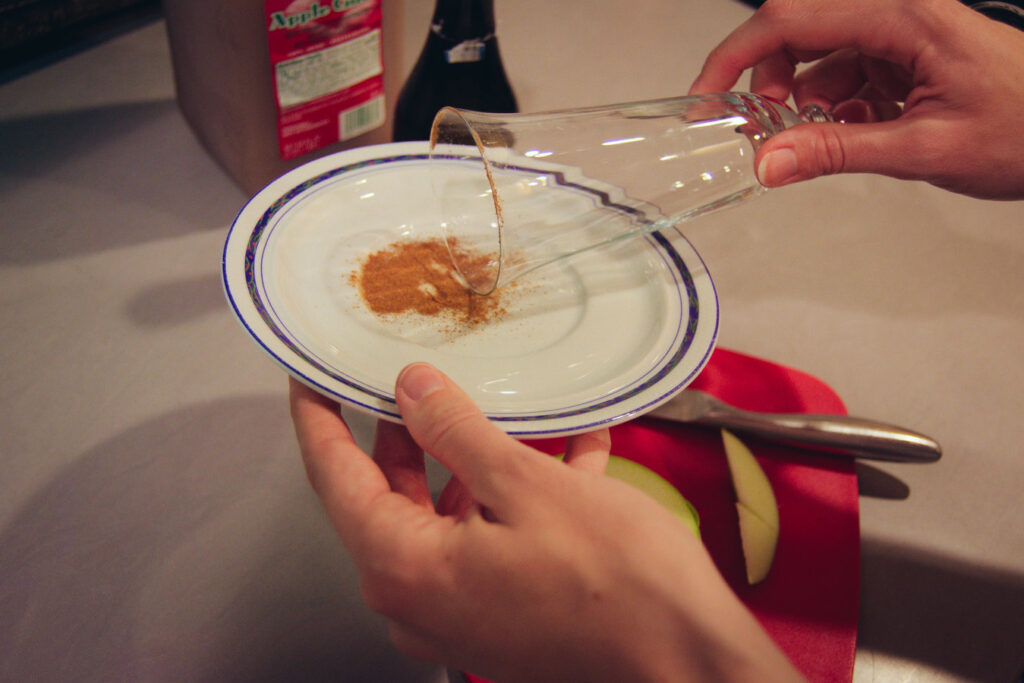 Once you have rimed your glass with cinnamon, you are ready to mix your drink. I filled my champagne flute with about 3/4 prosecco and 1/4 apple cider. You can do any amount of prosecco and apple cider you like.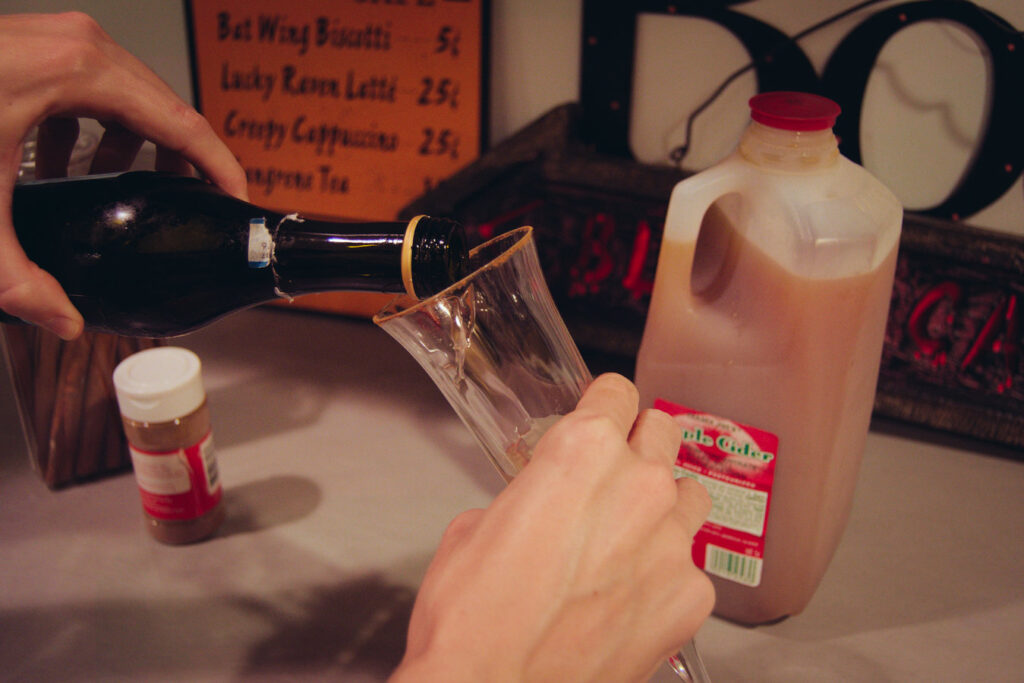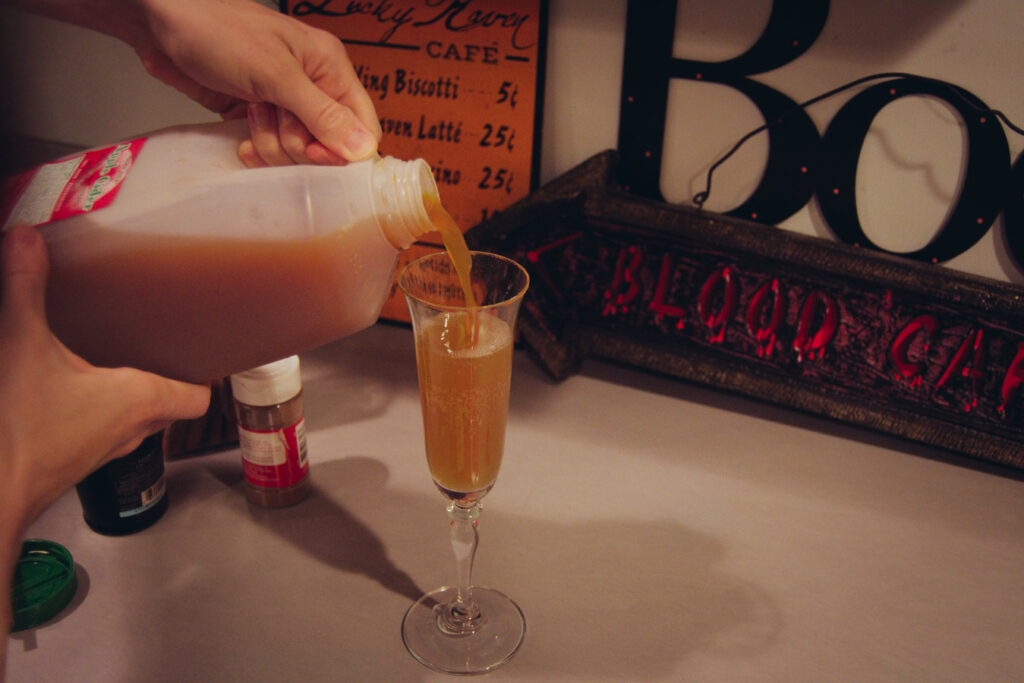 After filling your glass with prosecco and apple cider, garish your drink with an apple slice and a cinnamon stick. Cheers!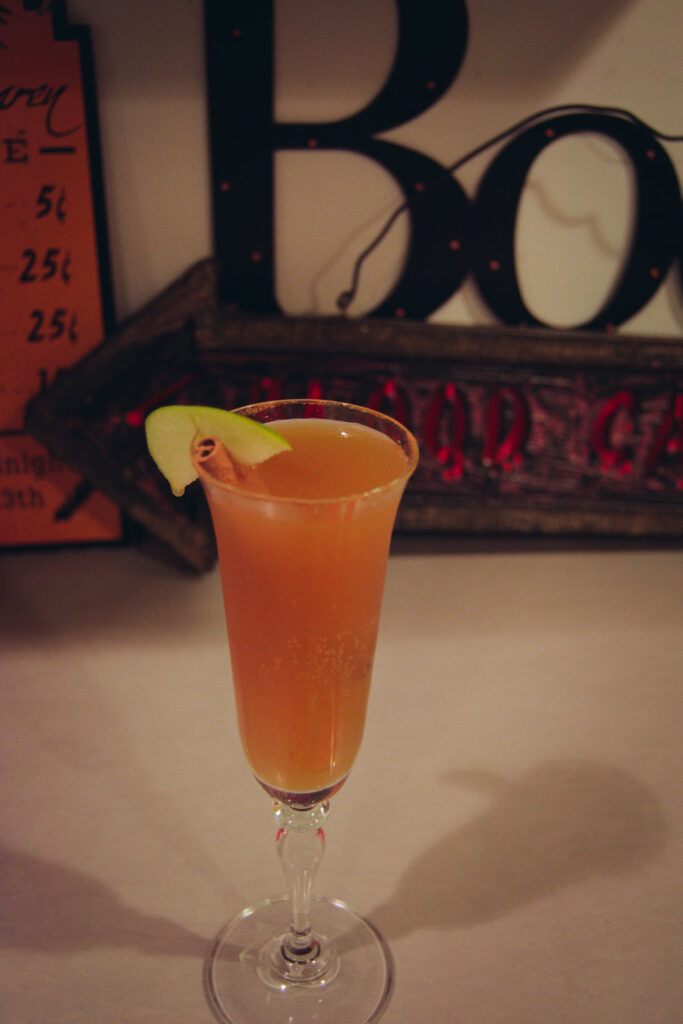 Thirsty Thursday in the fall definitely calls for apple cider mixed drinks. We would recommend you try both of these drinks. They are easy to make and festive for the season.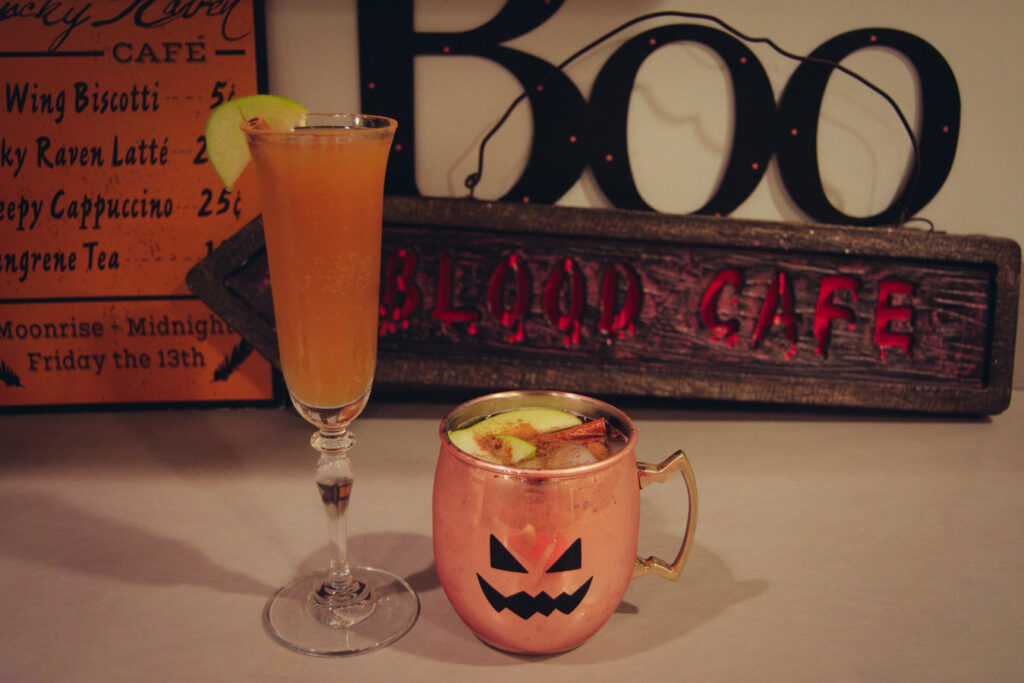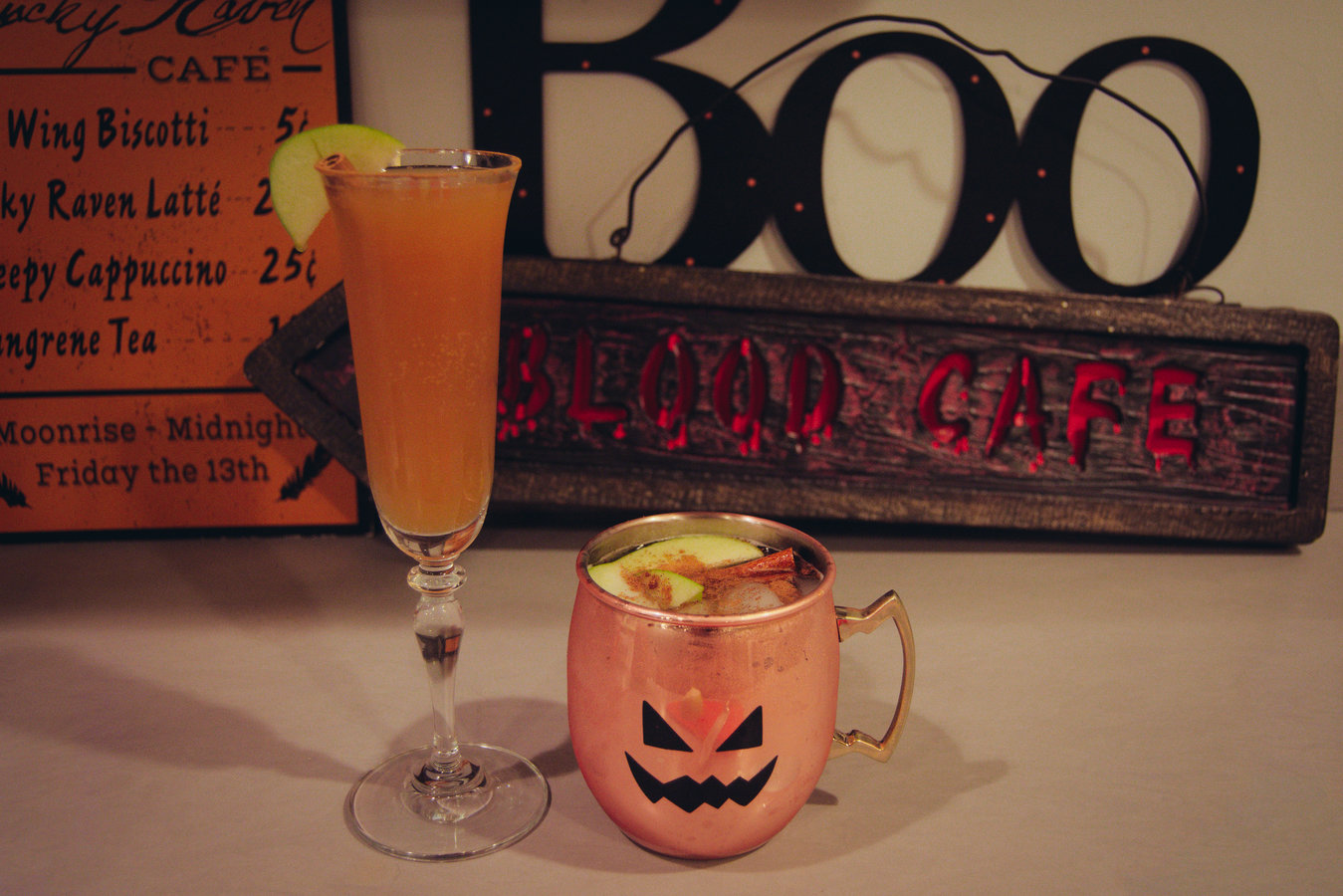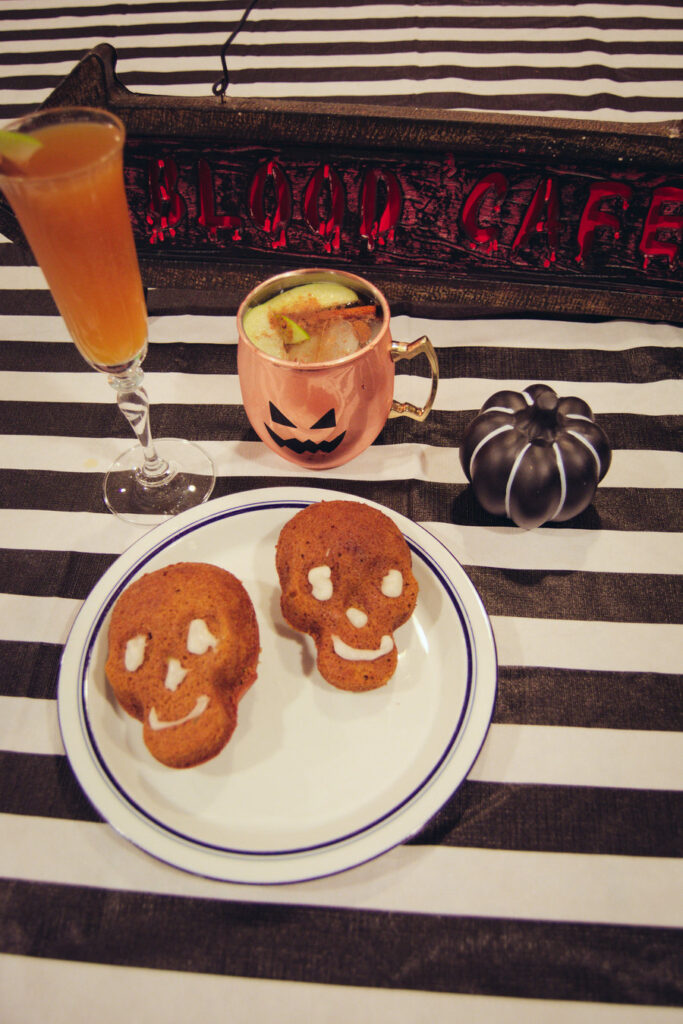 Both of these drinks pair very well with skull pumpkin bread too! This weekend try mixing up some apple cider mixed drinks, bake some skull pumpkin bread, build a Halloween fort, and have a Tim Burton Movie Marathon!
Cheers to Blog-O-Ween Day 15!
Stay Spooky!
-Caroline 🙂
Shop the Stay Spooky Collection now!