Everyone uses Amazon, how could you not?! It is fast and has a ton of items to choose from. Since so many of us order from Amazon, I wanted to share some of my favorite Nightmare Before Christmas items that you can order through Amazon and have ASAP!
Wooden Spoons
One of my students got me these Nightmare Before Christmas wooden spoons for Christmas and they are awesome! I cannot wait to hang these in my Nightmare Before Christmas kitchen.
Shop them here!
Figures
I got these figures years ago at the Disney store and they are also on Amazon. They are a great item to display in your home. I have mine on the mantel above my fireplace.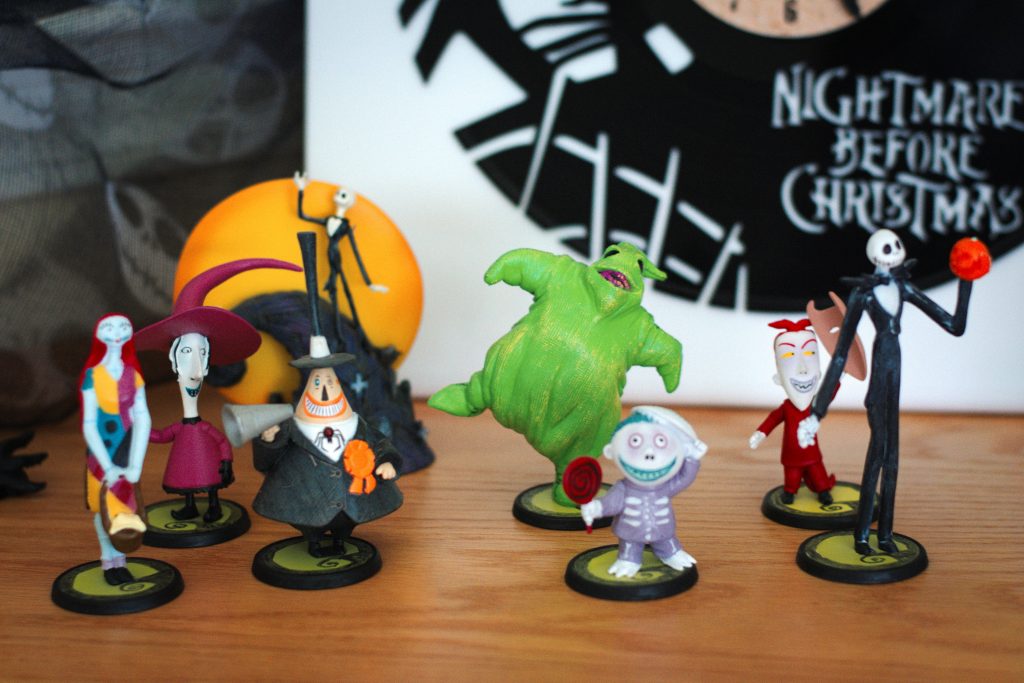 Tervis
If you want to keep a beverage hot or cold for long periods of time, look no further than Tervis! My family loves using Tervis tumblers and mugs. My favorite Tervis though, is my Nightmare Before Christmas one, that you can also find on Amazon.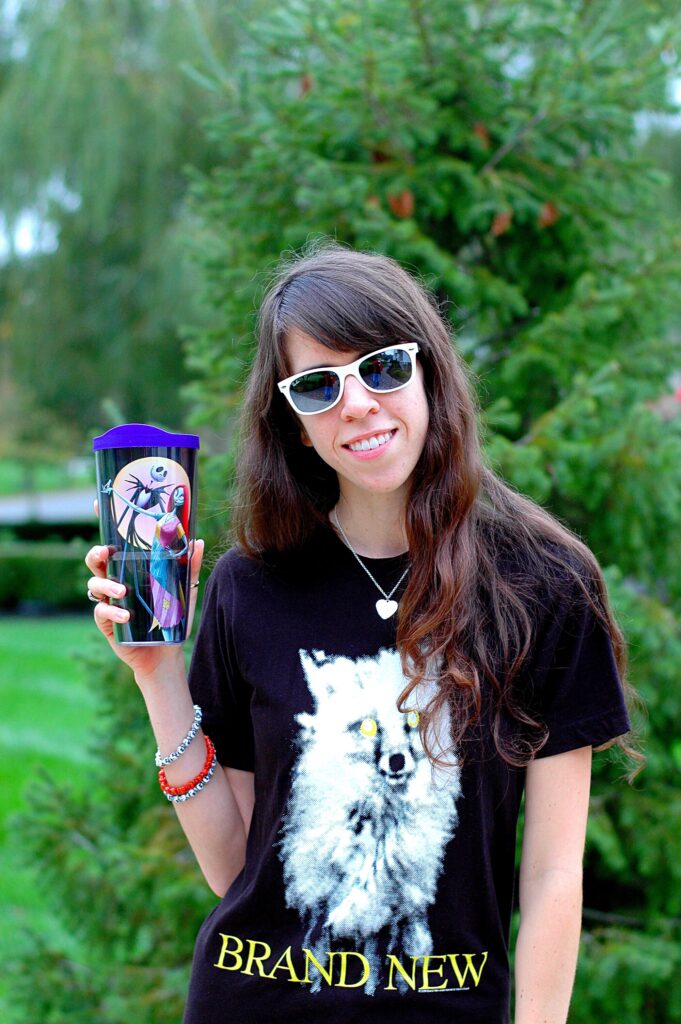 Trinket Jar Set
I purchased this Nightmare Before Christmas trinket jar set last year and it is a great item to display in your kitchen. You can store items in the jars but I prefer just to use them as kitchen decor.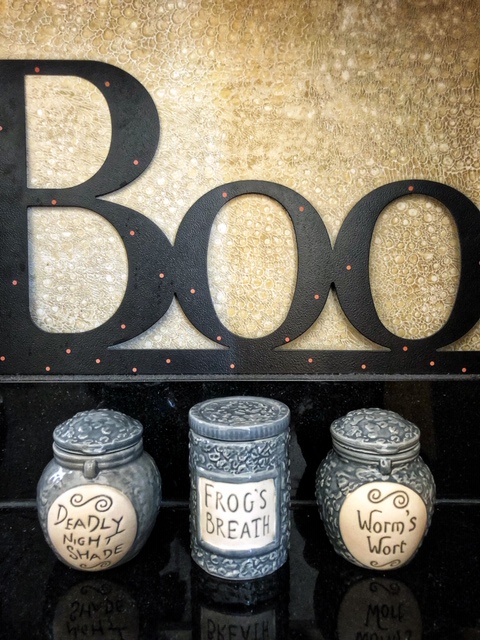 Backdrops
If you are hosting a Halloween or Nightmare Before Christmas themed party, you should definitely get a backdrop. This makes the theme come to life even more, and it makes an awesome background for photos. I have a few Nightmare Before Christmas backdrops and you can find these two on Amazon.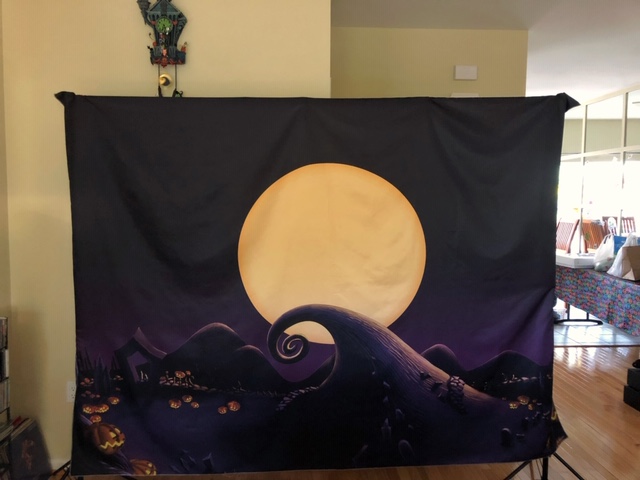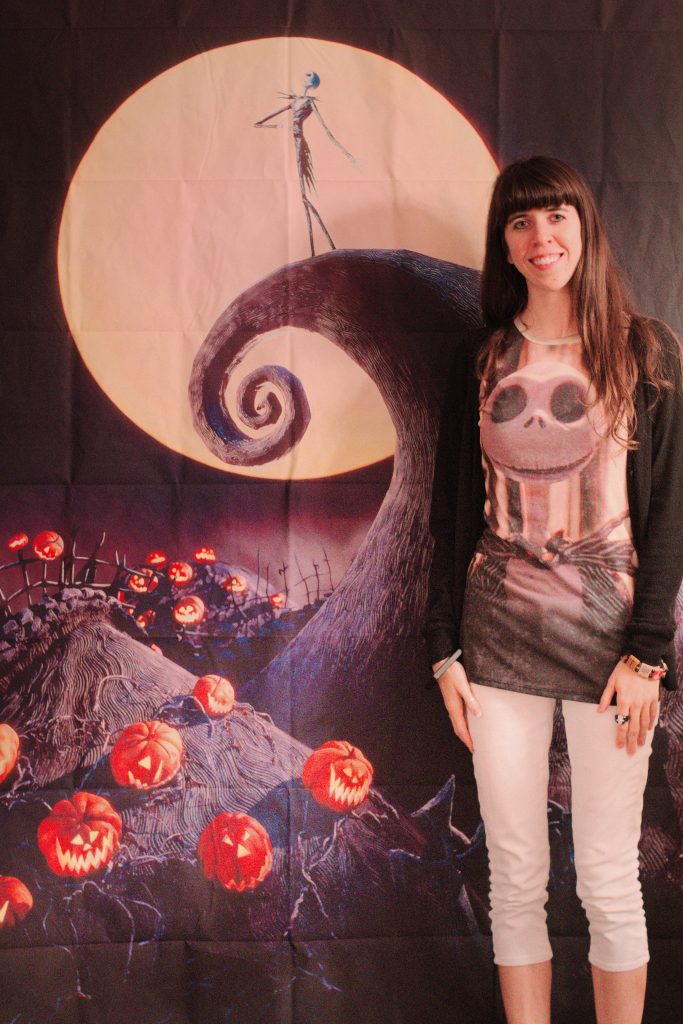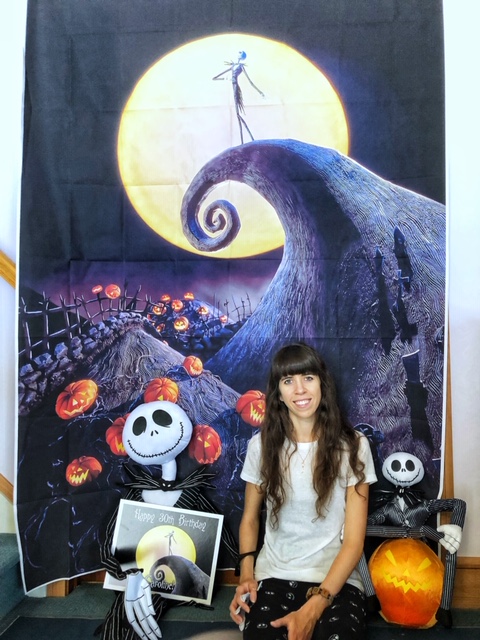 Cheesecloth
My mom got me a few of these Nightmare Before Christmas cheese-cloths and I have used them so much this year. I use them to decorate ledges, tables, and even under my Christmas tree. You can keep them out all year or use them during Halloween and Christmas.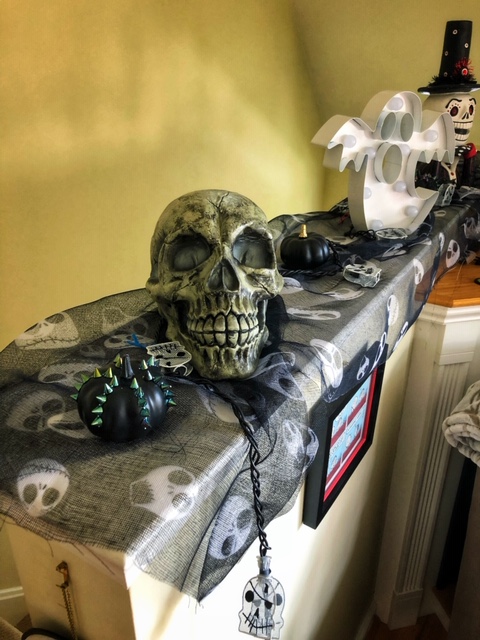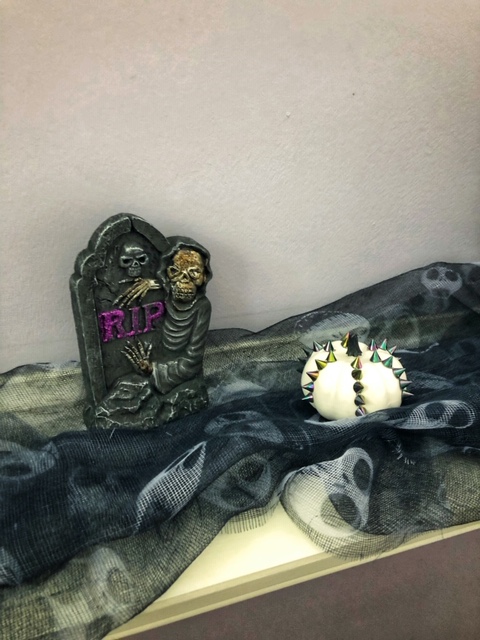 Teapot
Another great item to display in your kitchen is a Nightmare Before Christmas teapot. I have a Zero teapot that I keep on top of my fridge. I have used it for tea as well and it works great!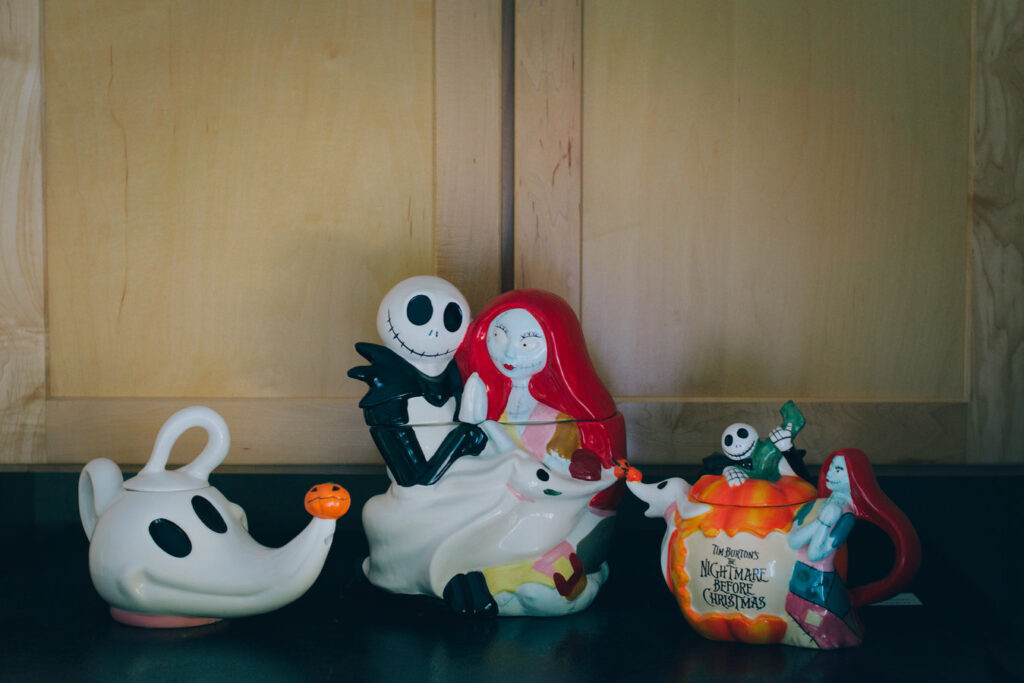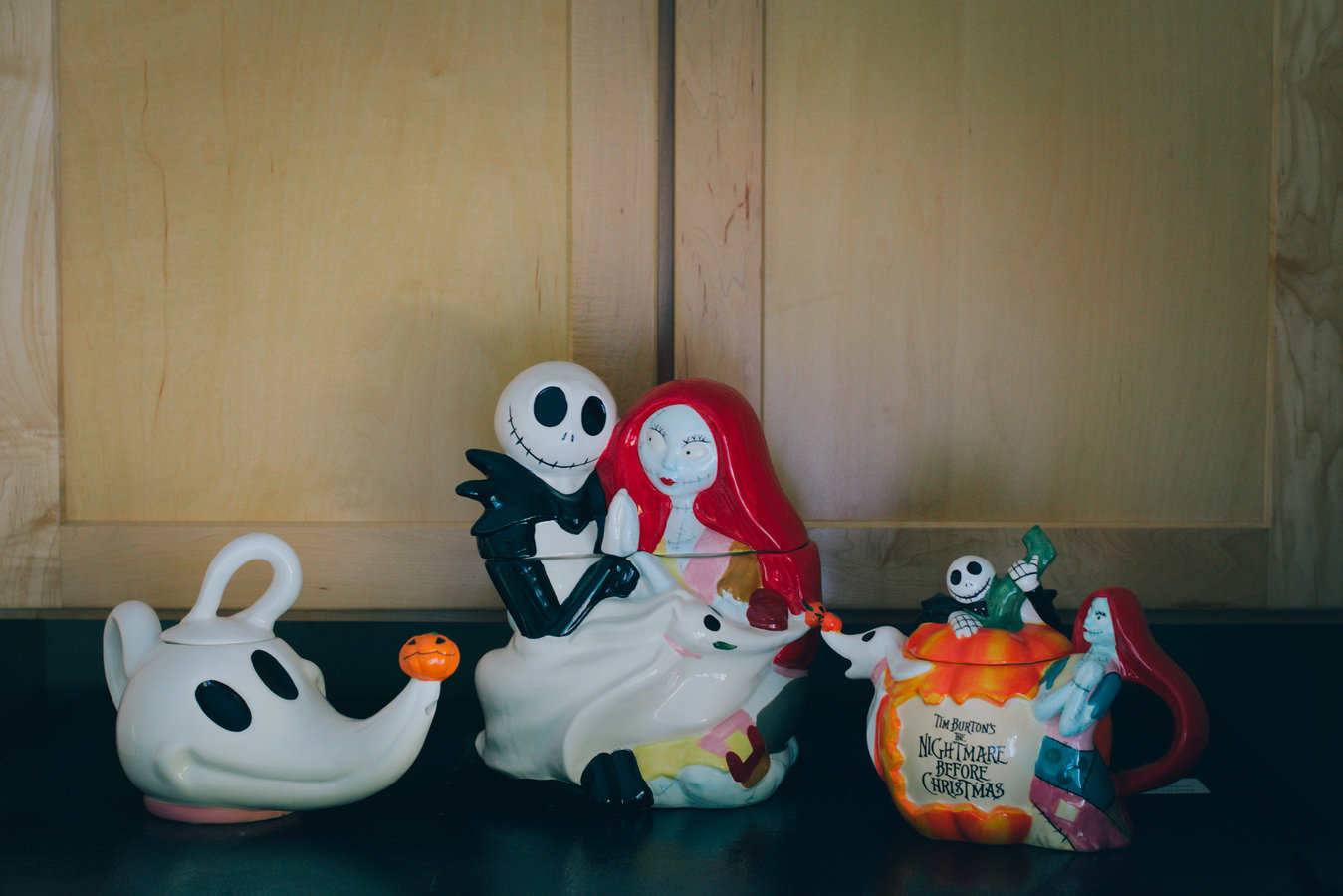 Halloween Town City Hall
My fiance got me this Halloween Town City Hall last Christmas. I love to keep it on display all year. It is also fun to plug it in at night because it lights up.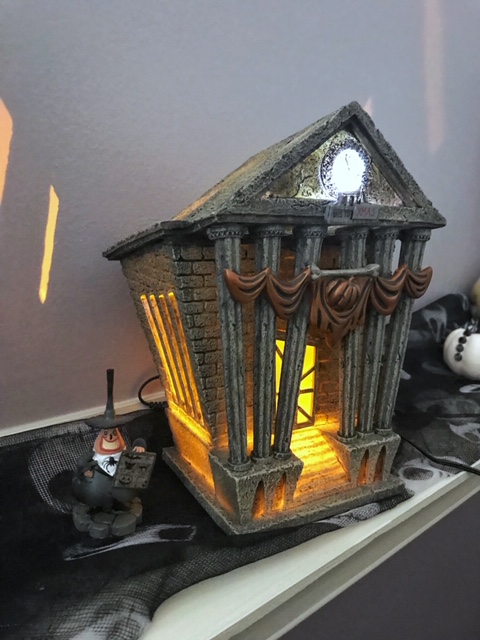 Light Up Pumpkin
My mom had these Jack Skellington light up pumpkins all over our house during my Nightmare Before Christmas surprise party. They are so much fun to decorate with and turn on at night. You can read more about my party here.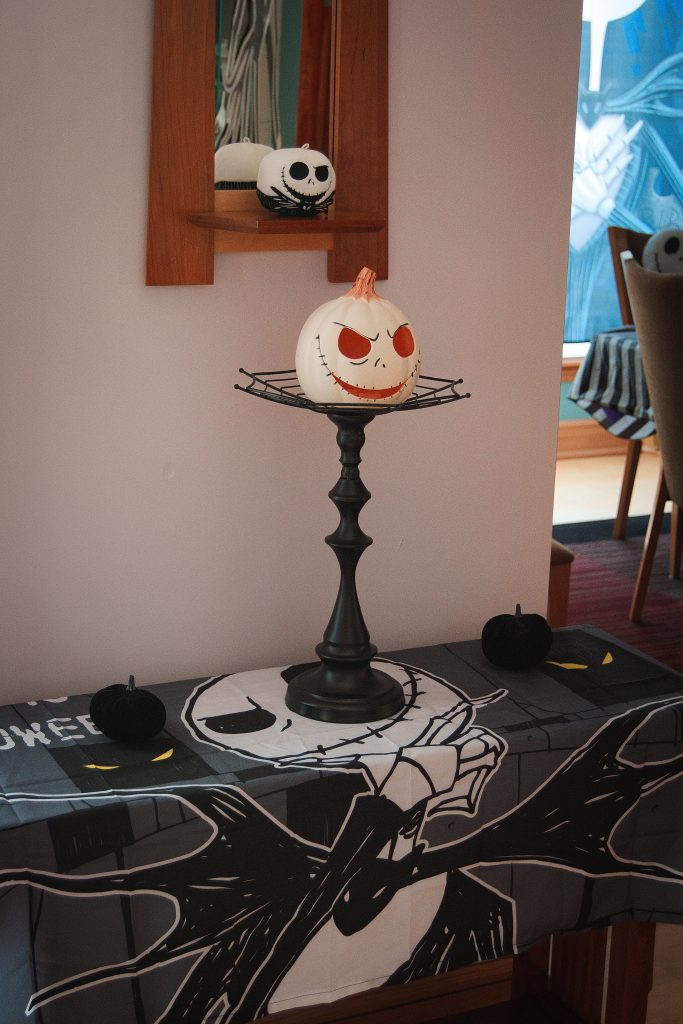 I hope you have enjoyed this list of Nightmare Before Christmas items you can find on Amazon. This list is only a small amount of Nightmare Before Christmas items I have. If you are interested in more fun things check out my other posts below:
Nightmare Before Christmas Kitchen
Nightmare Before Christmas Home Decor
Nightmare Before Christmas Accessories
Cozy Nightmare Before Christmas Items
Stay Spooky!
-Caroline
Shop my shirt here!