Every Nightmare Before Christmas fan needs accessories to make their daily outfits extra spooky. Whether you are looking for accessories to wear every day or just during the month of October, you have come to the right place. I am sharing my favorite Nightmare Before Christmas accessories with you today, including links to exact and similar items. If you are ready for some Pumpkin King fashion, keep reading!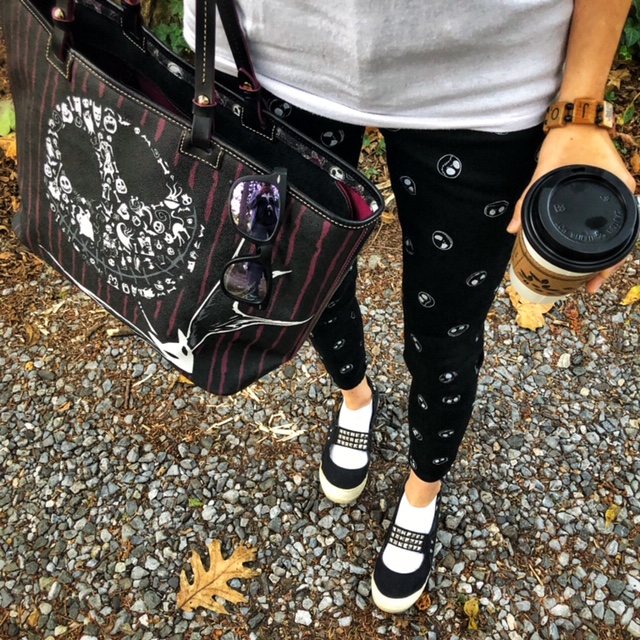 Necklace
The first and easiest accessory to add to any outfit is a necklace. I have collected a lot of Jack Skellington necklaces over the years. They are a lot of fun to wear and easy to style with any top. You can find a variety of Nightmare Before Christmas necklaces ranging from costume jewelry to pricey jewelry.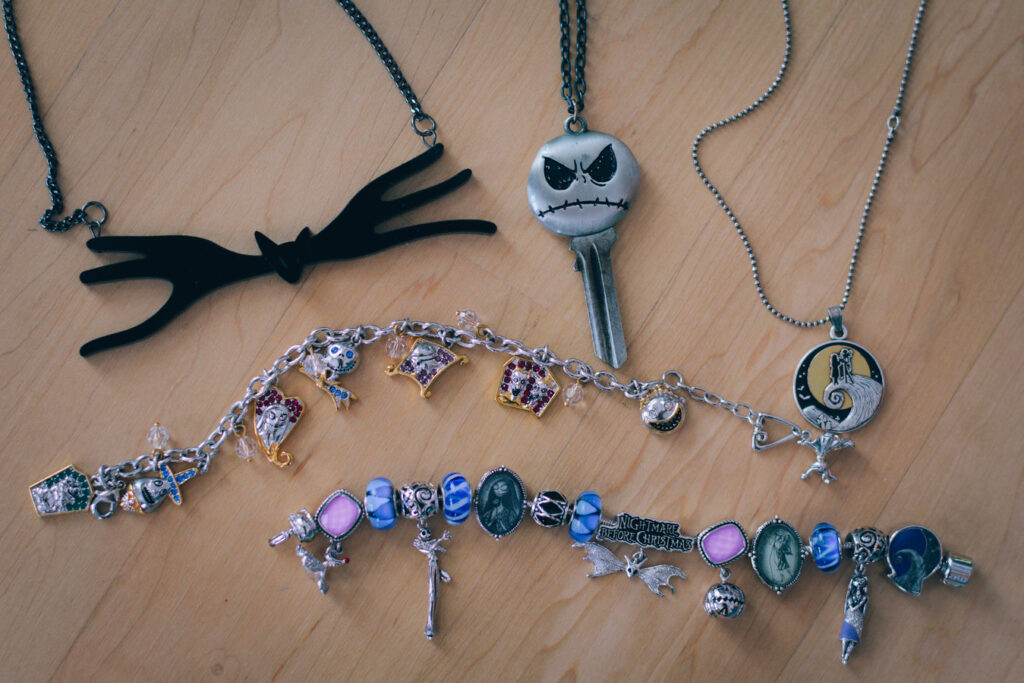 Bracelet
Another Nightmare Before Christmas accessory that you can find in a variety of prices and materials are bracelets. These are another easy accessory to style with any outfit. Some of my favorite Nightmare Before Christmas bracelets have come from The Bradford Exchange and Alex and Ani.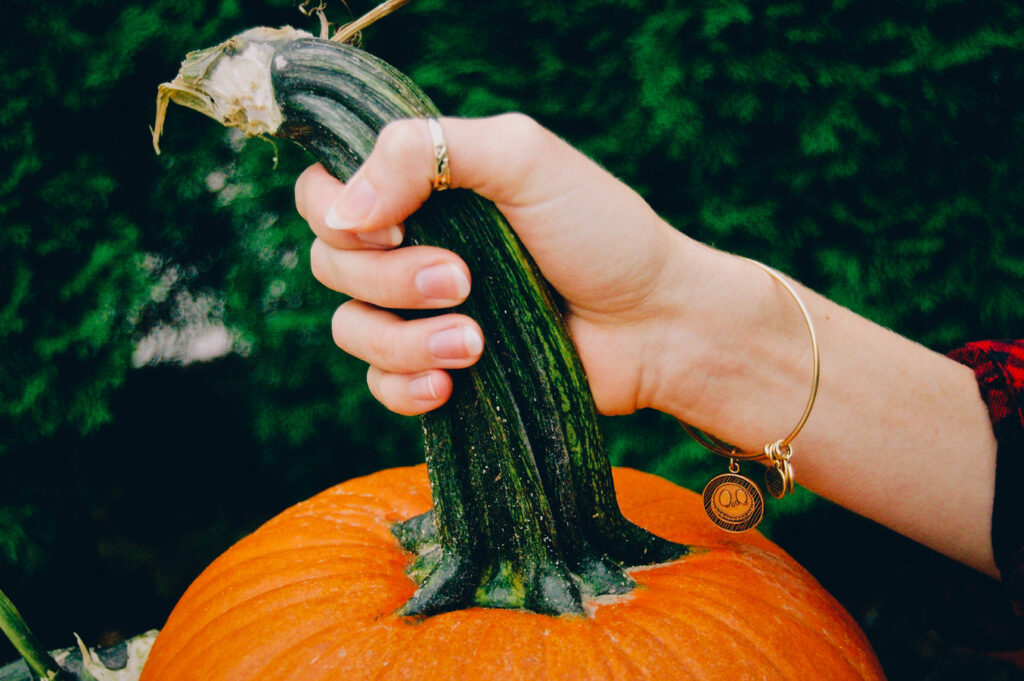 Purse
One of my favorite Nightmare Before Christmas accessories that I have is my Jack Skellington purse. I love using this purse, especially during the month of October. If you are interested, I did a whole review on this purse that you can check out here. There are a lot of other Nightmare Before Christmas purses in stores that look super spooky and fun to use.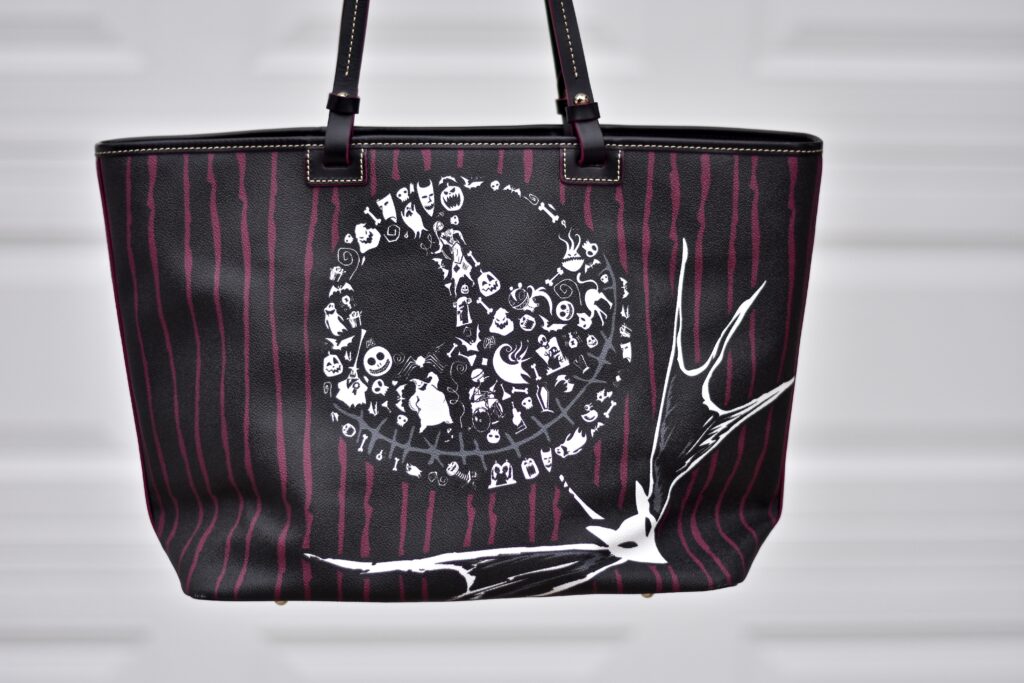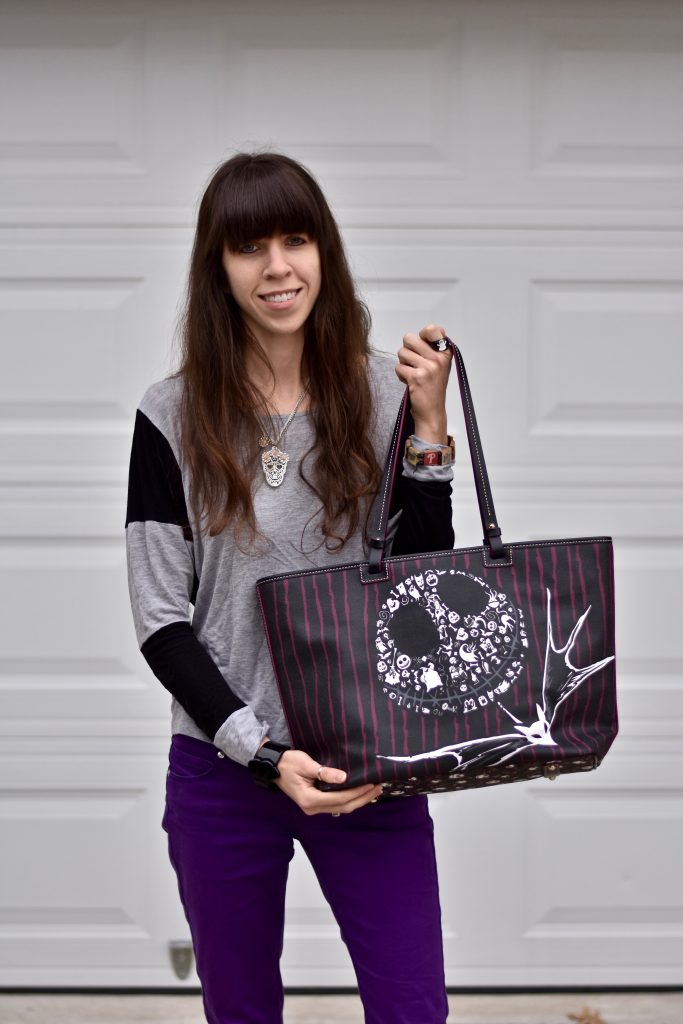 Shoes
Another awesome Nightmare Before Christmas accessory to wear is shoes. As you have probably heard, Vans recently released their Nightmare Before Christmas collection and it is awesome! You can check out my review of some of the shoes here. I have also seen other Jack Skellington shoes available in Hot Topic that look very cool.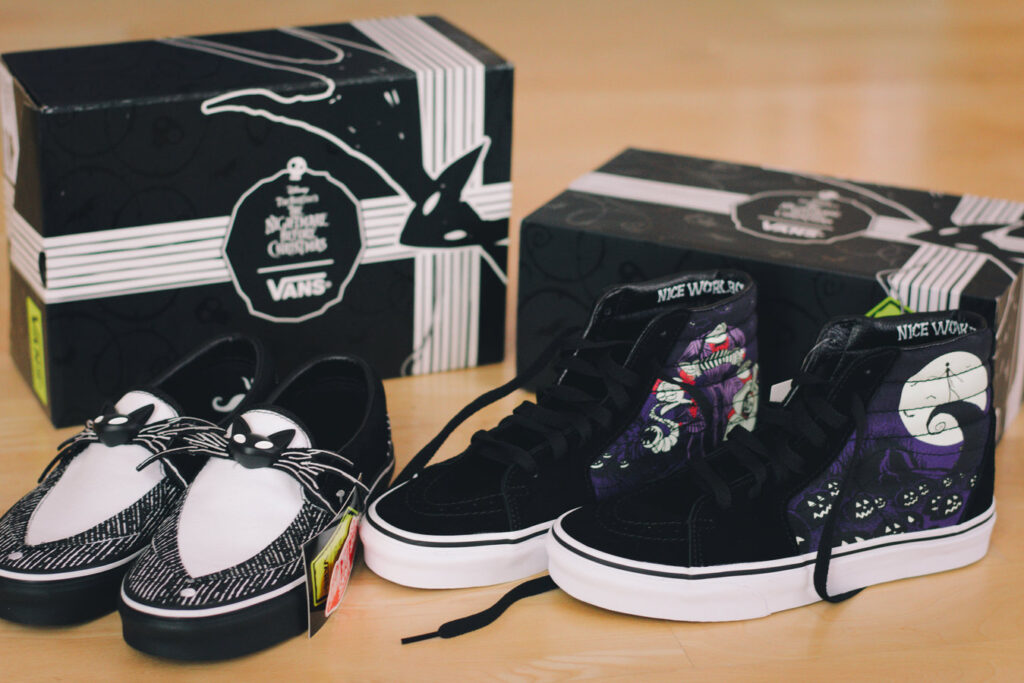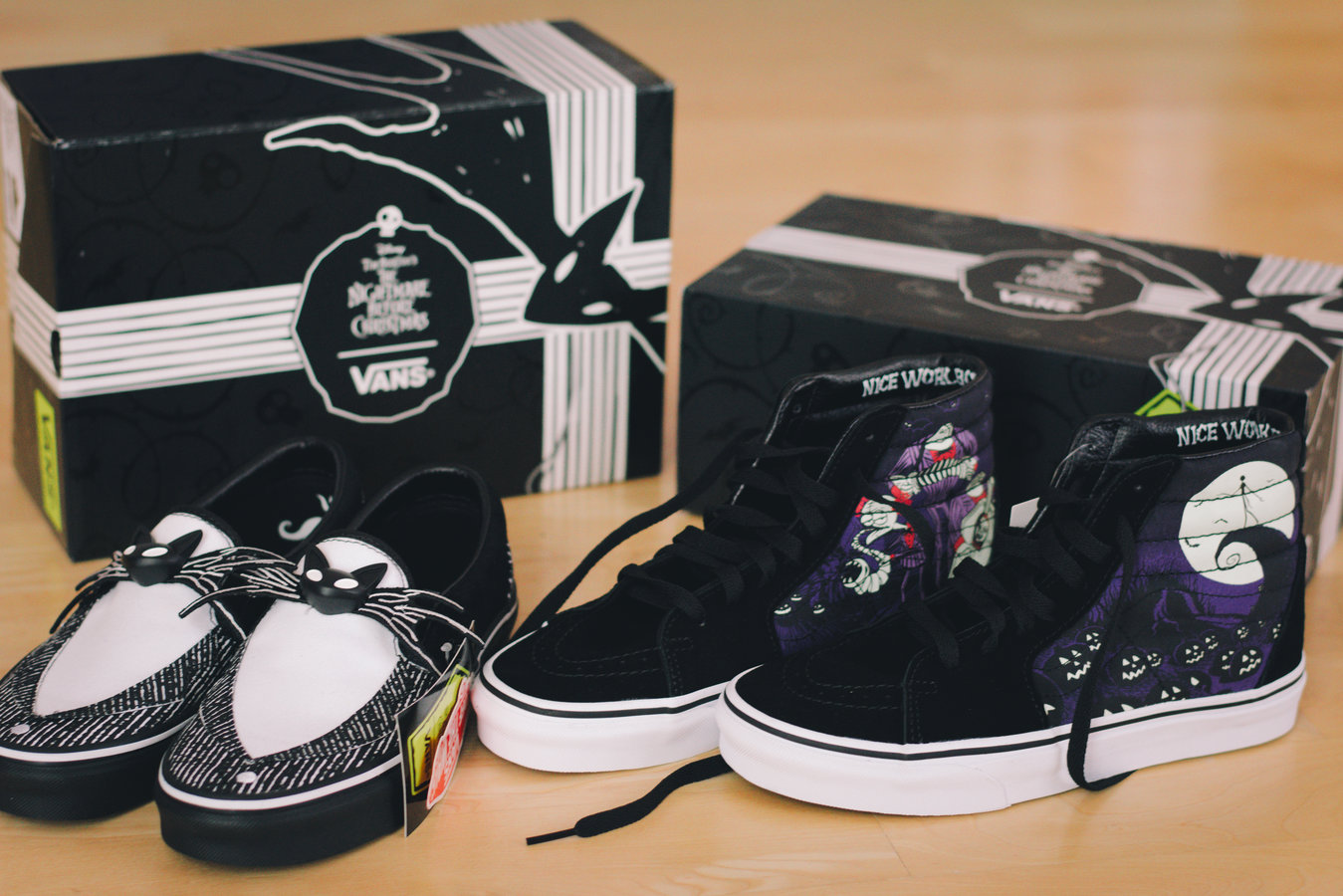 Hair Bow
The last Nightmare Before Christmas accessory that is easy to add to any outfit is a bow. I have a few bows that I like to clip into my hair once in awhile. It is super easy to do and adds just a little extra touch of Jack Skellington to your look.
The Nightmare Before Christmas accessories are fun to wear during anytime of the year. They are an easy way to add a touch of Halloween to any outfit. I usually have some form of Nightmare Before Christmas accessory on every day. I hope this list has given you some ideas and inspiration to add Jack Skellington to your outfit.
Stay Spooky!
-Caroline
Check out other recent posts including my Nightmare Before Christmas Kitchen and Home Decor.