One movie that is great to watch during the Halloween and Day of the Dead season is Coco. If you have never seen Coco, it is a fantastic movie about a boy, Miguel, who travels to the Land of the Dead. The colors in this movie are incredible and the music is so much fun. Some of the popular songs from this movie are "Remember Me" and "Un Poco Loco".
Last Halloween I actually dressed up as Miguel when he travels to the Land of the Dead. In the movie, he paints his face like a skeleton to try and blend in. This was a fun and easy costume to put together.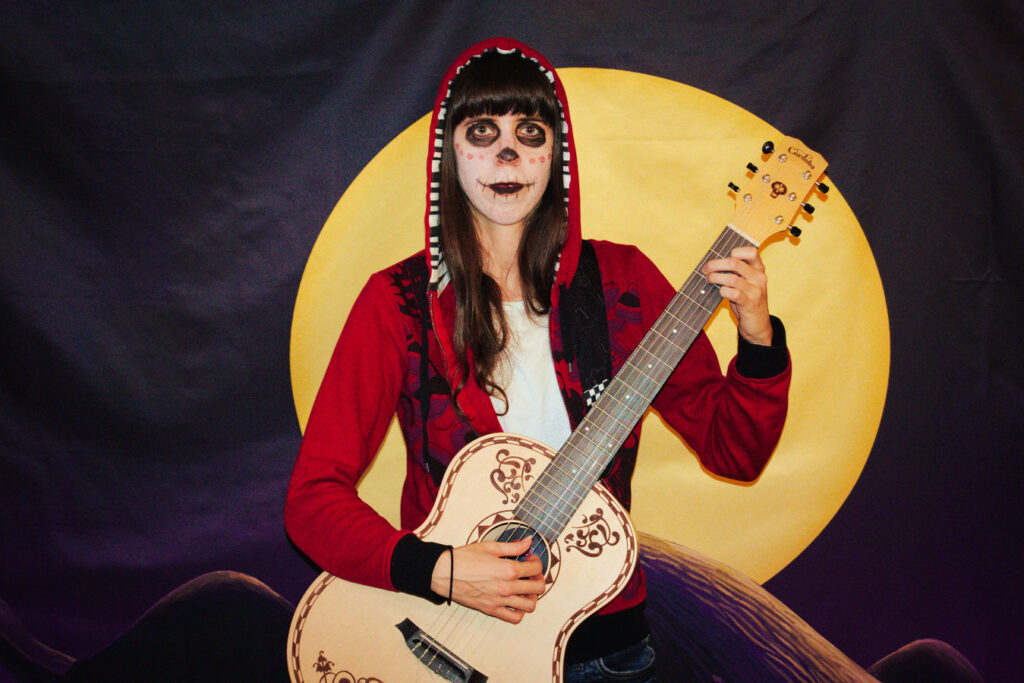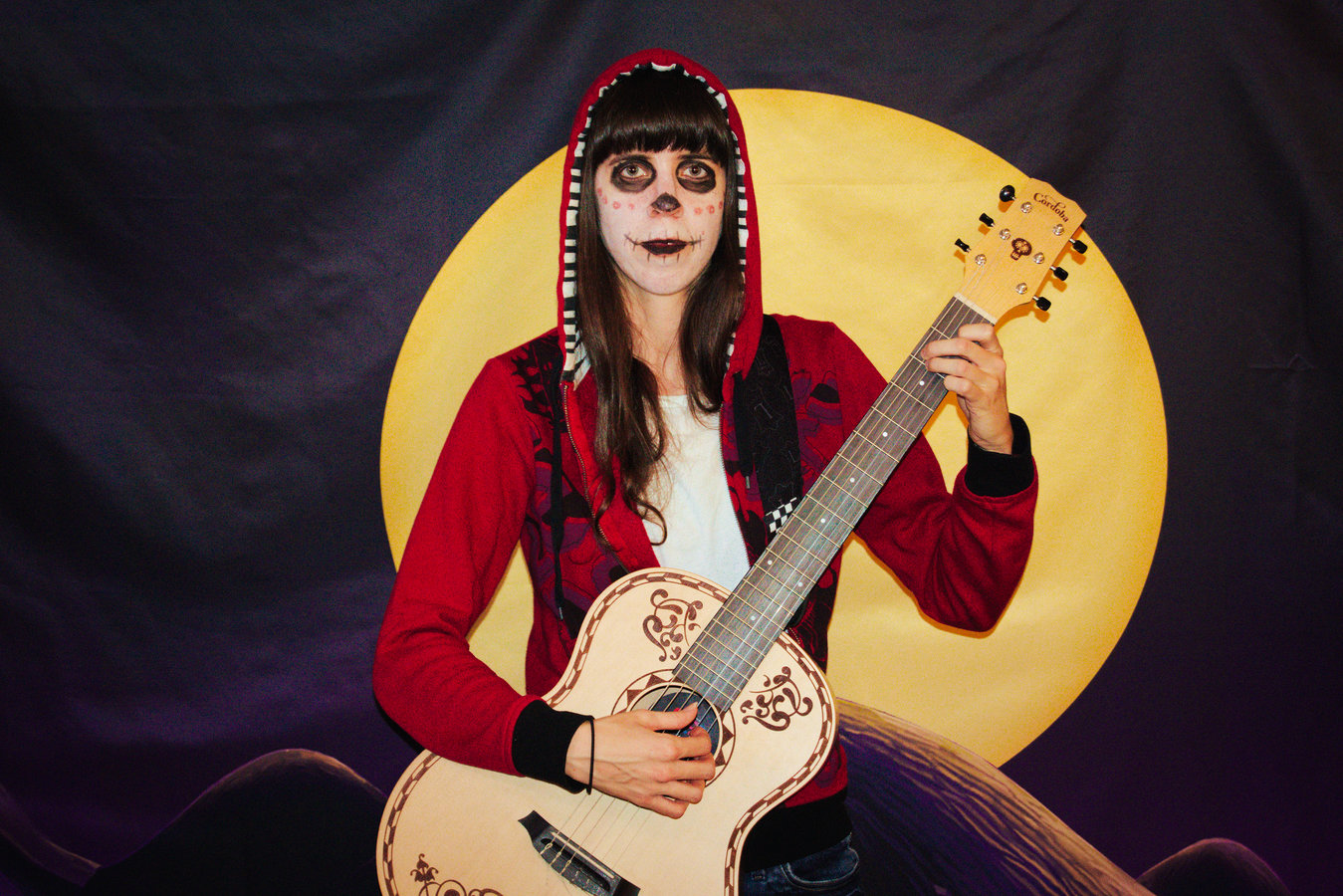 Music is a big theme in the movie Coco. Miguel secretly plays guitar even though his family put a ban on music in their house. In the movie, Miguel plays an awesome sugar skull guitar. After the movie was released a guitar brand, Cordoba, created and sold similar guitars to the one in the movie. Alex actually got me a Coco Cordoba guitar as a gift one year and I love it! It plays well and it was perfect for my Miguel costume. A lot of my guitar students love seeing it too.
Last year my family and I took a trip for my birthday to San Antonio Texas. While we were there, we got our faces painted and celebrated the Day of the Dead festival. I brought my Coco guitar with me on that trip because I knew I wanted to record some fun spanish music.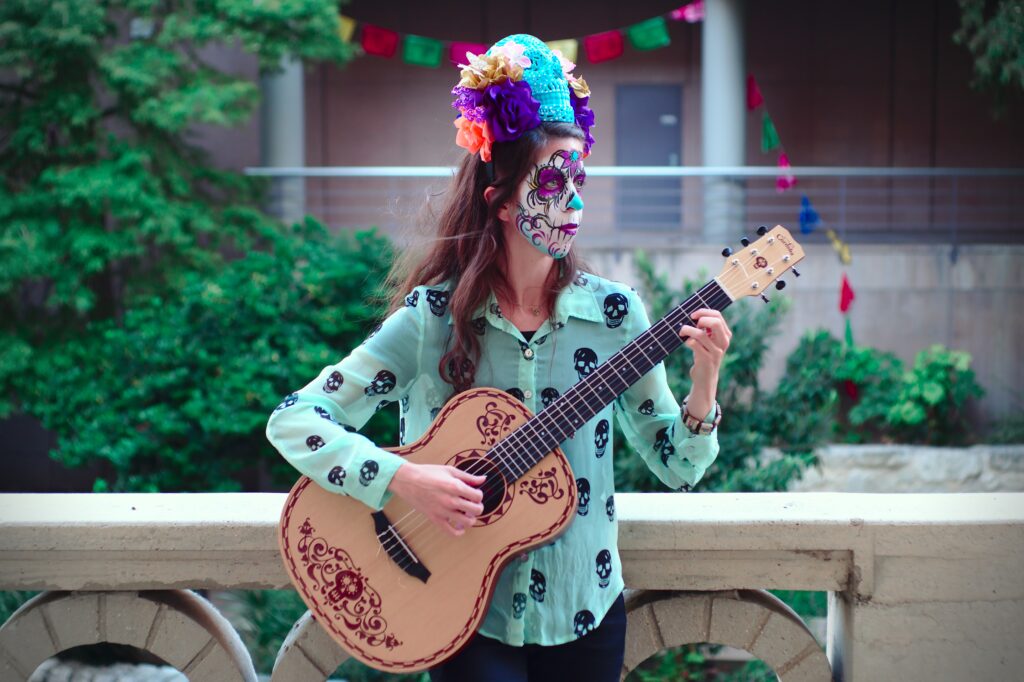 One of the pieces I recorded was an arrangement of "Un Poco Loco". It was a fun and perfect piece to record during the Day of the Dead Festival since it is from Coco. Today for Blog-O-Ween Day 23,  I am sharing my YouTube video of "Un Poco Loco".
I hope you enjoy my performance of "Un Poco Loco". Recording this song was a blast and I am so happy I got to film it in San Antonio. You can read more about my experience at the Day of the Dead Festival here.
Please check out some of my other Blog-O-Ween posts such as, Spooky Shows to Watch and my Animated Movie List.
Stay Spooky!
-Caroline 🙂
Shop the Stay Spooky Collection!