What would the Halloween season be without going to your local farm and picking some pumpkins?! I love going pumpkin picking and I look forward to it every season. Last week Alex and I checked out a new farm to get our pumpkins at and we had a great experience! Today for Blog-O-Ween Day 12 I am going to take you pumpkin picking with us at Barnard's Orchard.
Barnard's Orchard
We heard good things about Barnard's Orchard so we decided to check it out this year. After arriving we parked in front of their cute store that sells a variety of grocery items. The first thing I noticed when pulling into Barnard's was the awesome display of pumpkins! The pumpkins at Barnard's are already picked, however they arranged them in such a great display.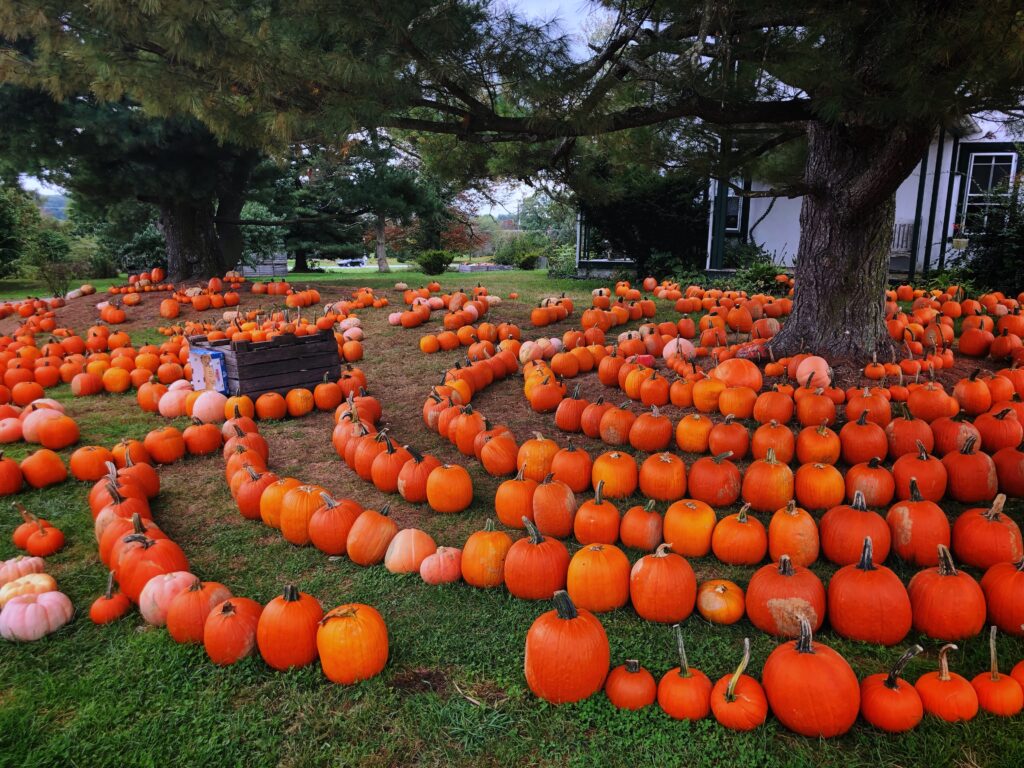 Barnard's Apple Orchard
Before diving into the pumpkin patch and deciding which pumpkins we wanted, we took a stroll through their apple orchards. Barnard's Orchard has a variety of apples in their orchard. I honestly have never seen so many apples in an orchard before. Walking through their orchards was extremely peaceful. We were the only ones there and we were able to take in the beautiful scenery.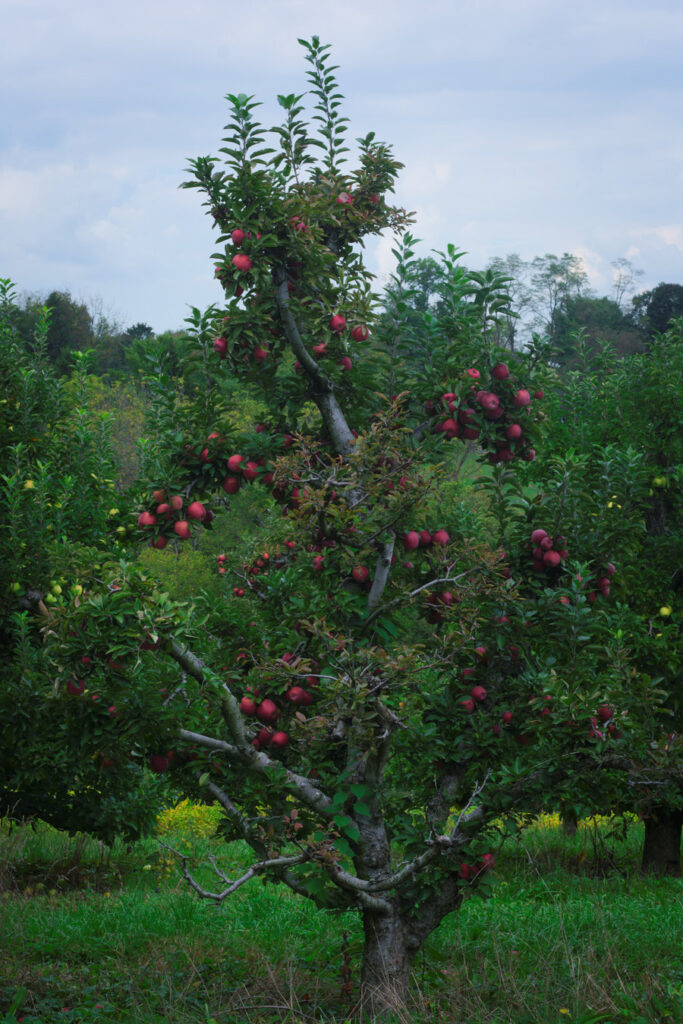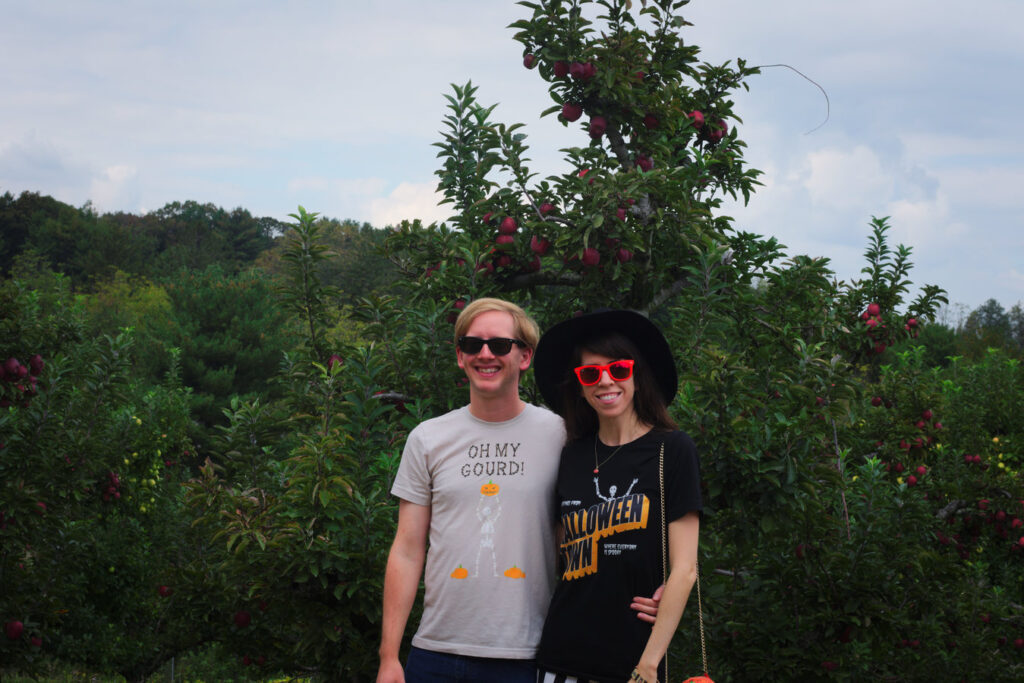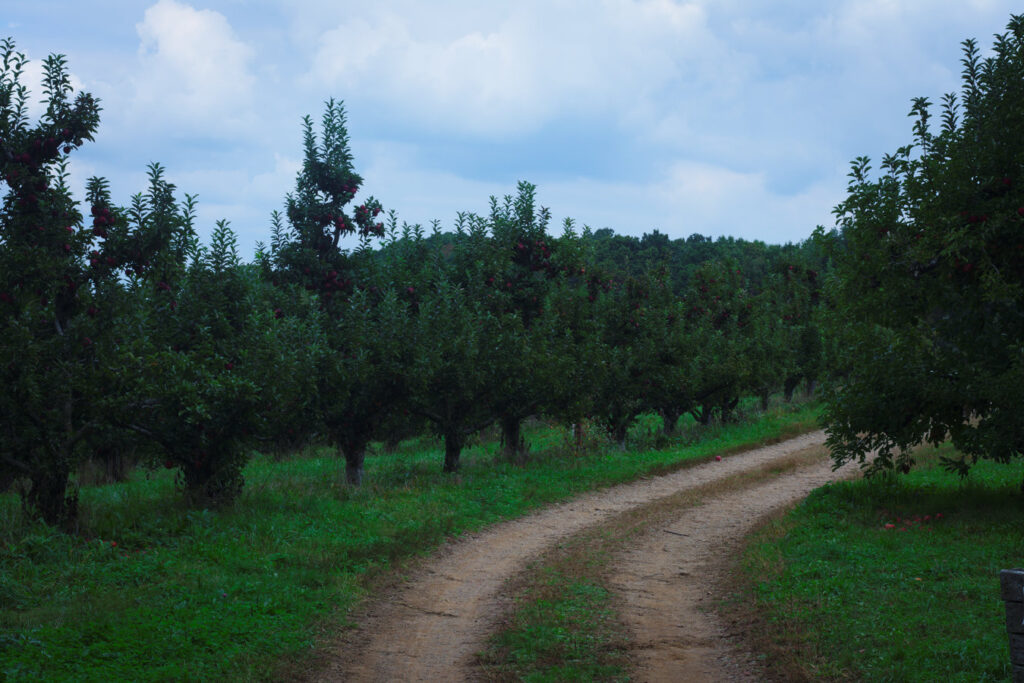 We also stumbled upon an old car on the farm with overgrown flowers and vines it in. I am not sure of the story behind this car, however it is pretty cool looking and it is a great place to take pictures.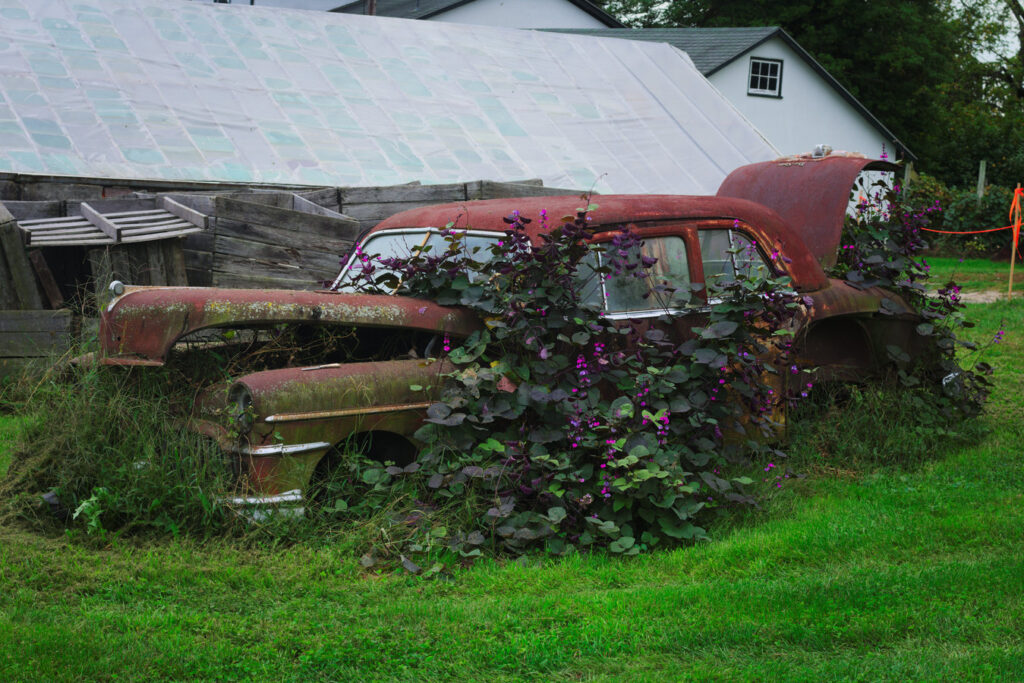 Barnard's Pumpkin Picking
After exploring the apple orchards it was time to pick some pumpkins! Alex and I wanted to get a variety of pumpkins. Some pumpkins are for carving and others are for decoration. We had a great time going through their pumpkin patch and finding the exact ones we wanted.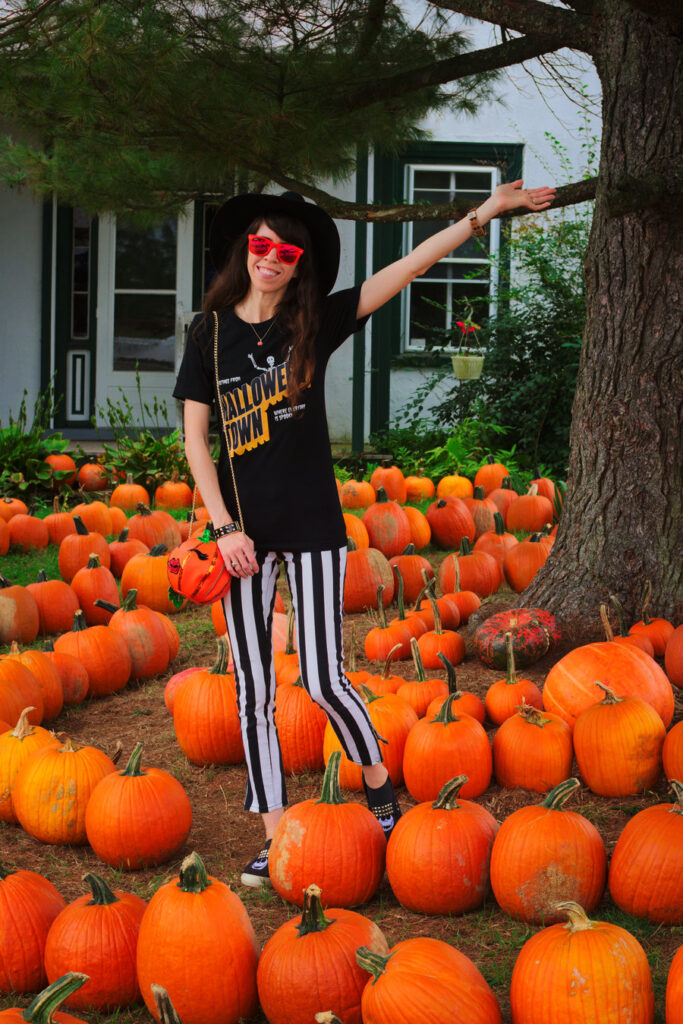 Once we found all the pumpkins we wanted, we decided to pick up some mums for our front steps. Alex and I also checked out their farm store where they sell their apples, mini pumpkins, and other produce. Barnard's Orchard store has a cold section to of milk, apple cider, and cheese. They also sell sauce, syrup, and local honey. There we quite a few people that came to Barnard's just to shop in the store.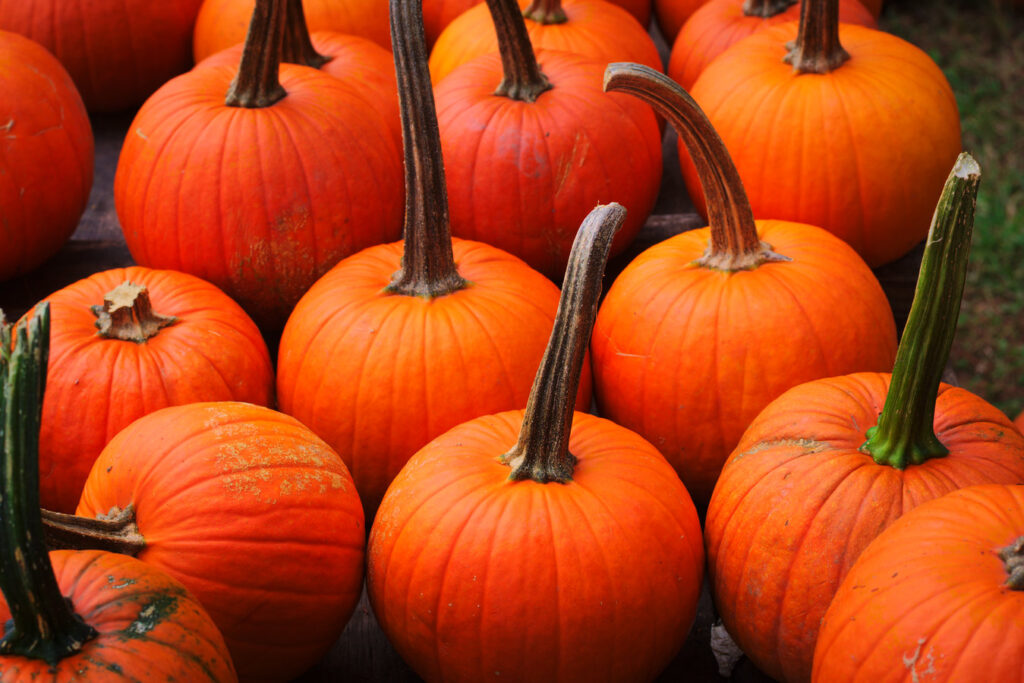 We had a fantastic afternoon pumpkin picking at Barnard's Orchard. It was not crowded at all on a Friday afternoon, which was great. We were able to move around, look at all the pumpkins, and take pictures without feeling like we were in the way. It was also very peaceful walking through the apple orchards.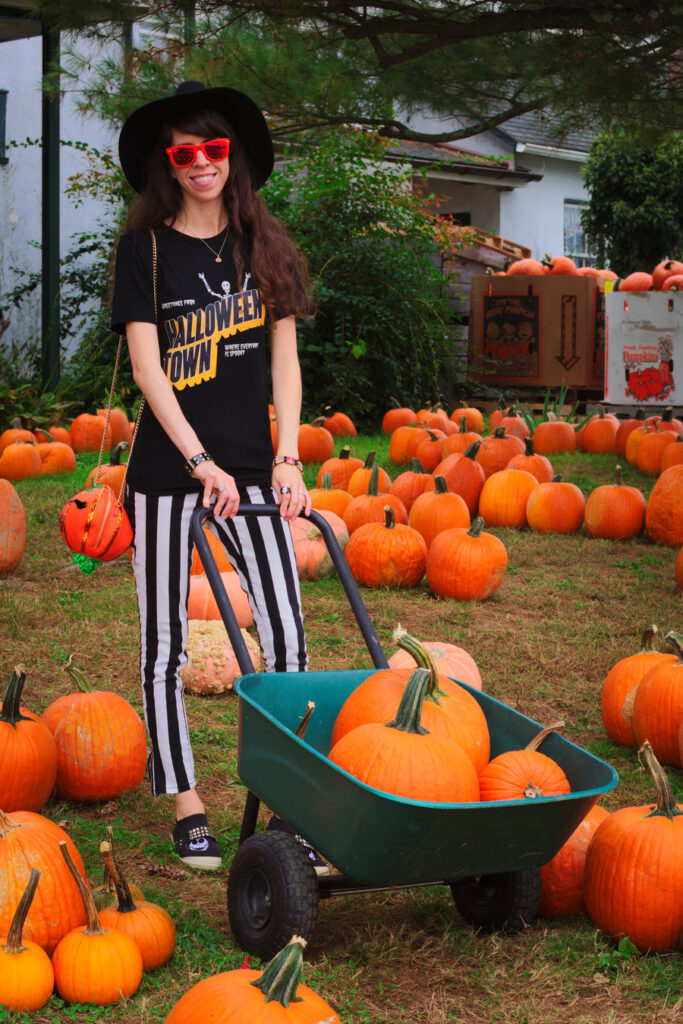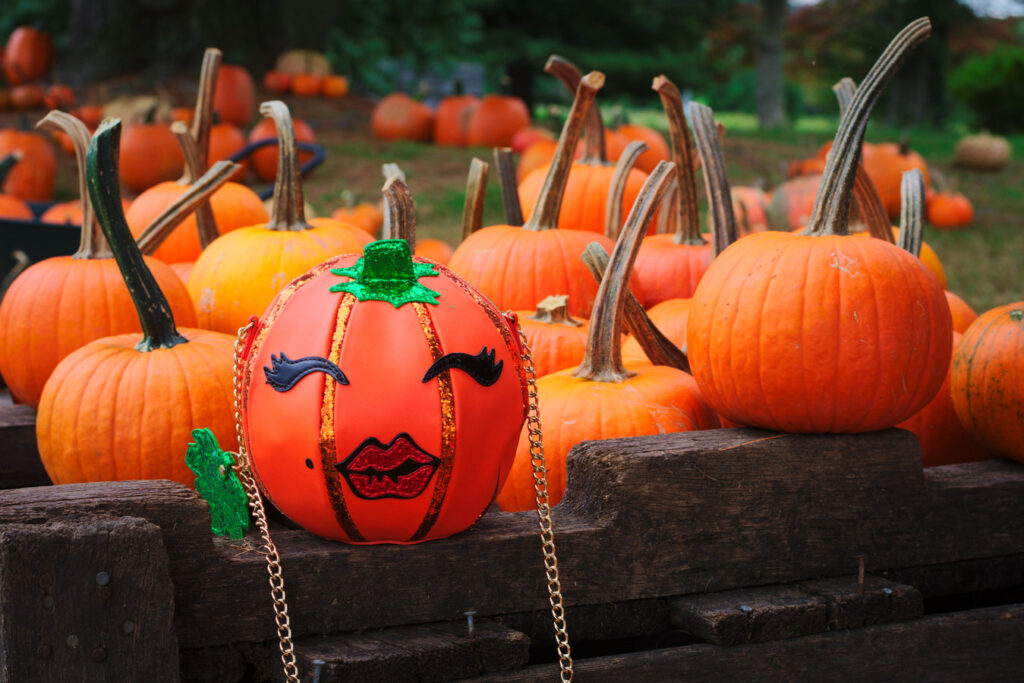 I hope you have enjoyed pumpkin picking with us at Barnard's Orchard. If you are looking for a new farm to check out this season I would definitely recommend Barnard's. The staff was friendly and helpful, and the scenery was beautiful! We will definitely be taking a trip back to Barnard's. You can find out more information about Barnard's by clicking here.
Stay Spooky!
-Caroline 🙂
Shop my Halloween Town shirt here.
Check out the other Blog-O-Ween posts below: