Last year my husband and I went to Salem for our honeymoon. We had such an amazing time that we decided to go back this year. Today for Blog-O-Ween Day 24 I am sharing our second day of our Fall Getaway to Salem.
Breakfast
On our second day during our November Fall Getaway to Salem we had breakfast at one of our favorite spots, Nathaniel's, which is located inside of the Hawthorne Hotel. We ate breakfast here almost everyday last year and it was delicious! It is also super convenient to have a great breakfast at the hotel your are staying at. Our breakfast at Nathaniel's this year was also delicious!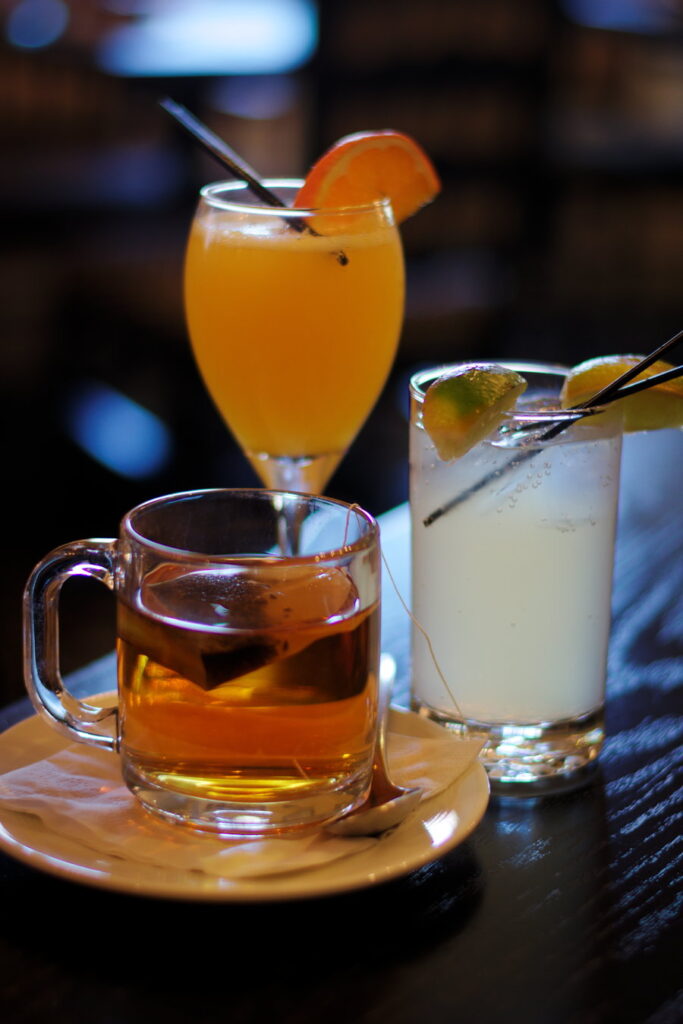 Pickering Wharf
After breakfast we explored the streets near the Hawthorne Hotel. I wanted to try and find a house from last year that had a giant pumpkin head skeleton out front. We did find the house and it was still decorated, yay!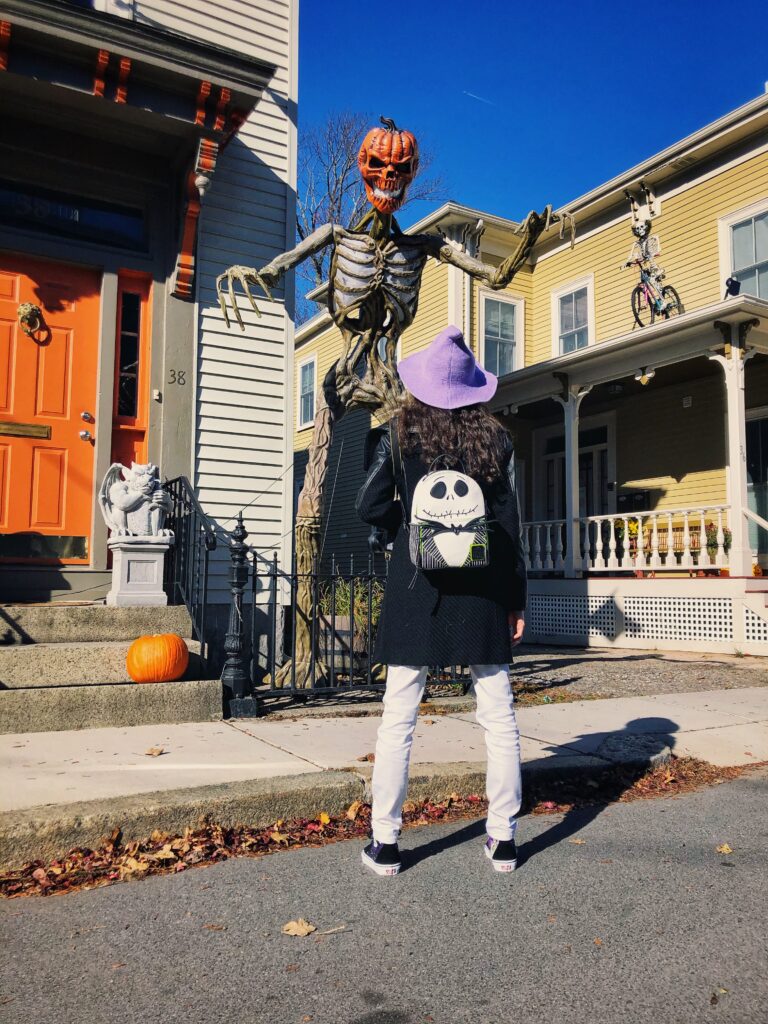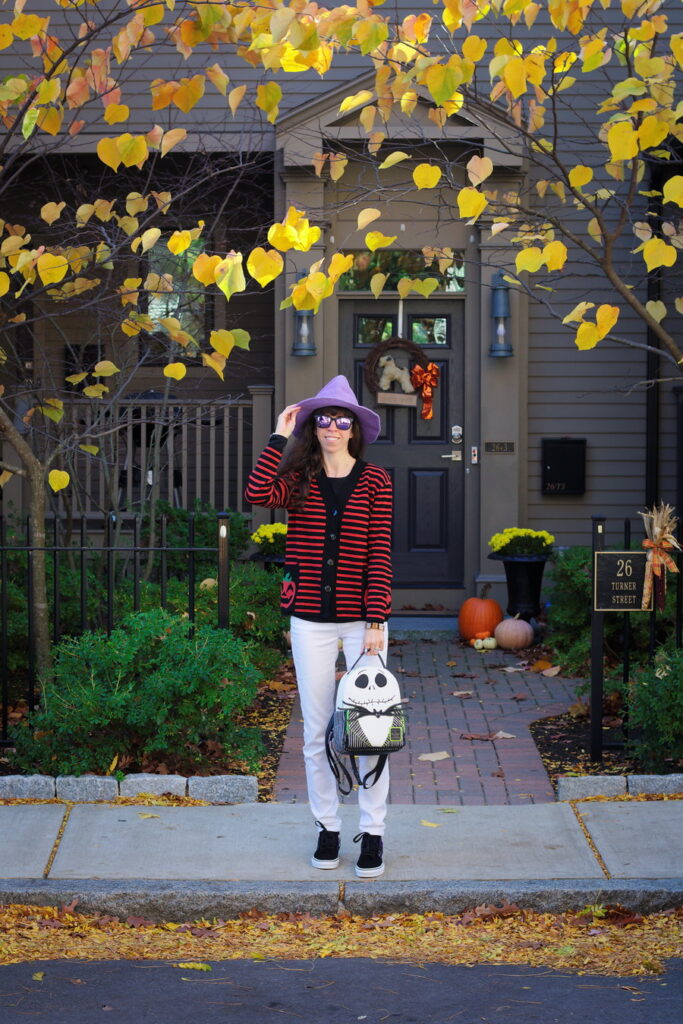 Next, we did some shopping at Pickering Wharf. There are a few spooky stores in this area such as Coven- A Dark Boutique Experience and The Cauldron Black.  Other shops by the marina we enjoy are Partridge in a Bear Tree and Popped!, a gourmet popcorn store that Alex loves. Once we were done shopping we dropped anything we purchased back at the hotel and got ready to go to the Witch Dungeon Museum. 
Witch Dungeon Museum
We did not go to the Witch Dungeon Museum last year so we thought it would be cool to check out this year. The tour at the museum starts off with a reenactment of a scene from the Salem Witch Trials. Then you are led down to the basement. The basement is similar to the dungeon where people who were accused of being witches were held while awaiting trial.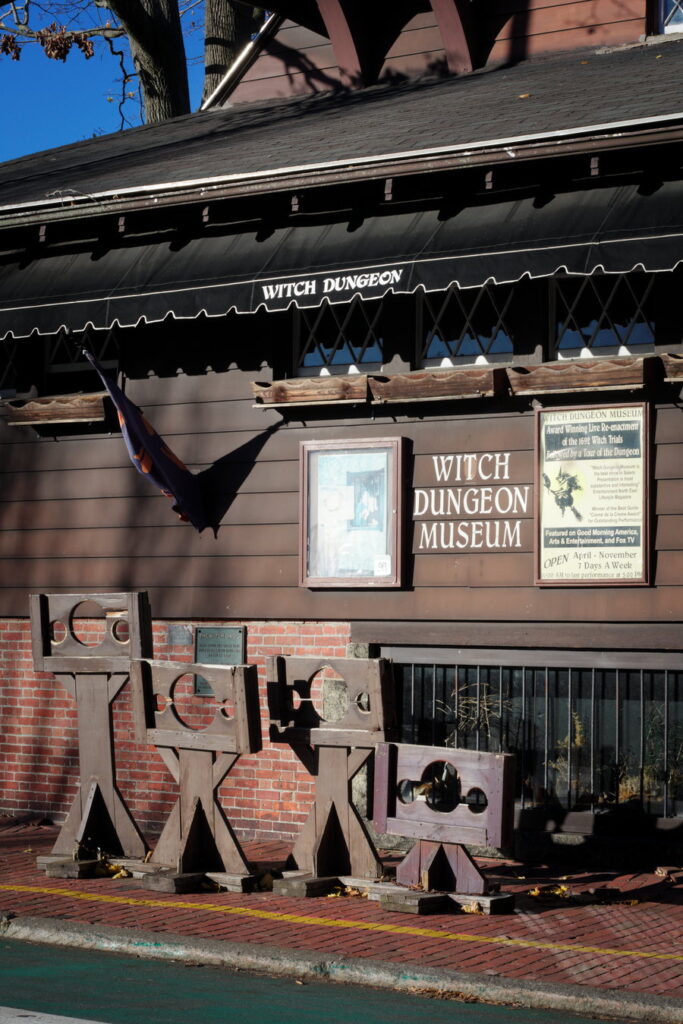 After our tour at the Witch Dungeon Museum we walked over to one of our favorite local coffee shops, Brew Box. Alex tried their cereal milk of the day, which is exactly what it sounds like, cereal soaked in milk. Brew Box does a different cereal milk each day and the day we were there the flavor was Cinnamon Toast Crunch. Alex ended up getting a latte made with their cereal milk. I had a sip of his latte and the Cinnamon Toast Crunch cereal milk was delicious!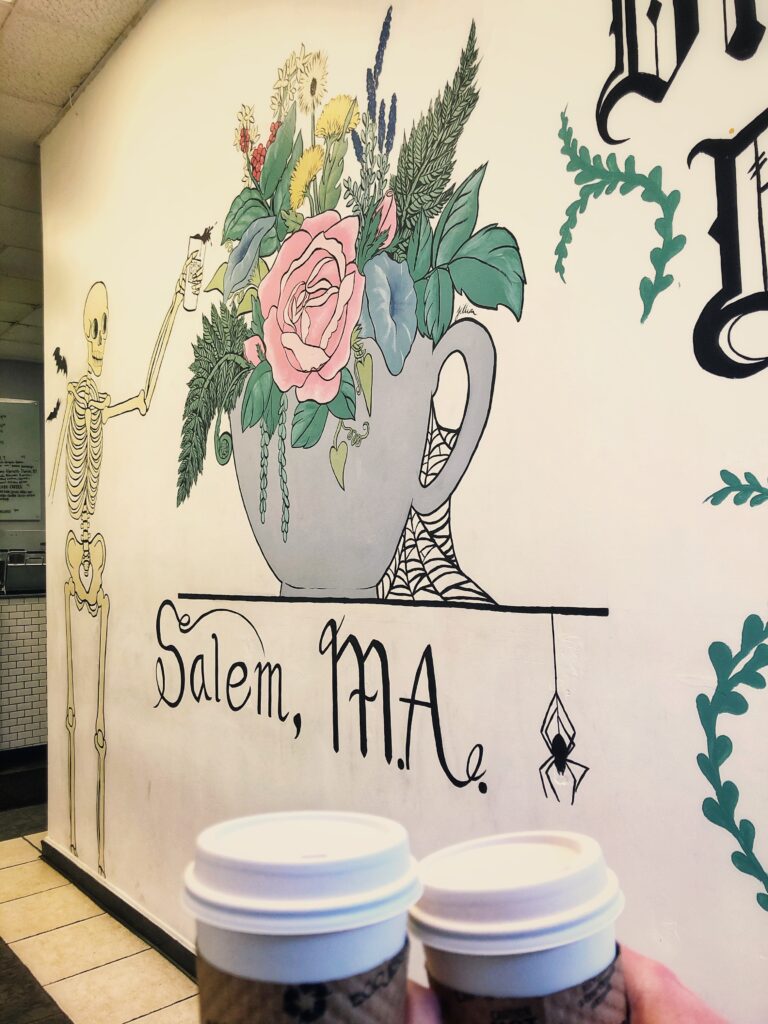 Essex Street Pedestrian Mall
Once we had our lattes we did some more shopping at the Essex Street Pedestrian Mall shops. One store I was looking forward to checking out was Die With Your Boots On. I purchased awesome shoes from here last year and since then they moved the store to a new location with more space. We also browsed around some of the other shops such as Coon's Card & Gift Shop, Trolley Depot, and Emporium 32.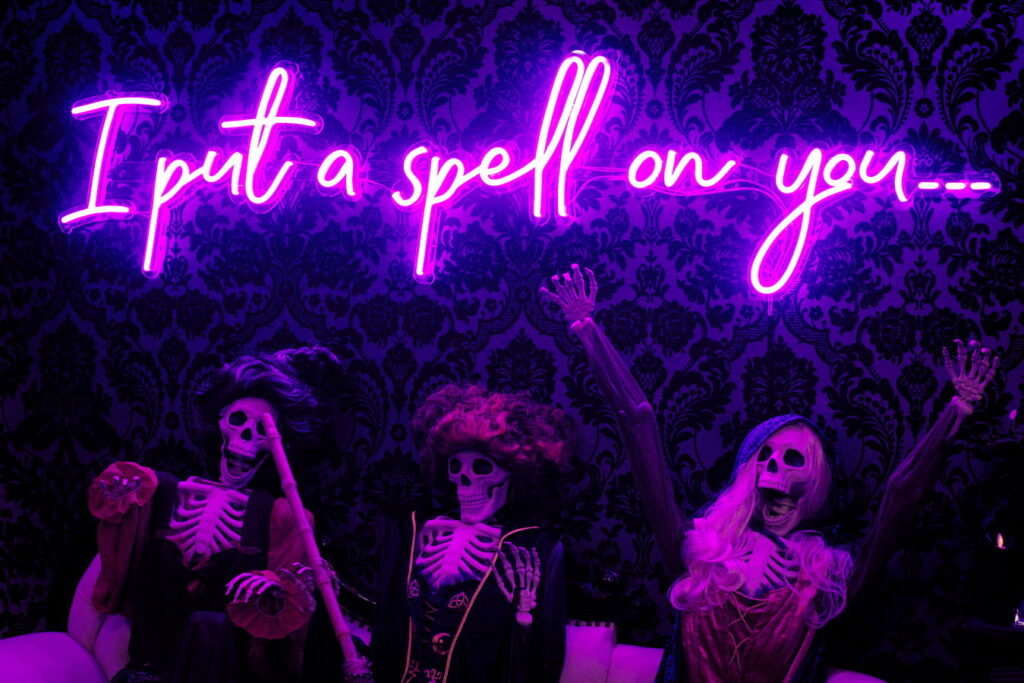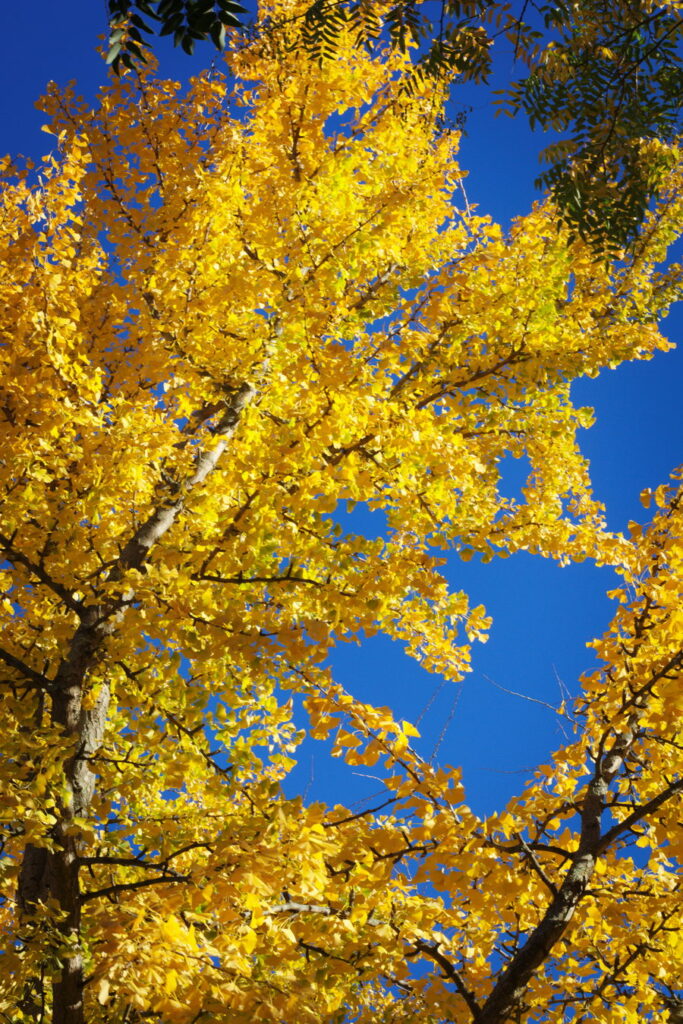 By the time we were done shopping it was dinner time. We decided to eat at The Tavern at the Hawthorne Hotel, which we always have a delicious meal at. After we had dinner we decided to relax and hang out in our room. We wanted to get some rest to prepare for another spooky day of our Fall Getaway in Salem!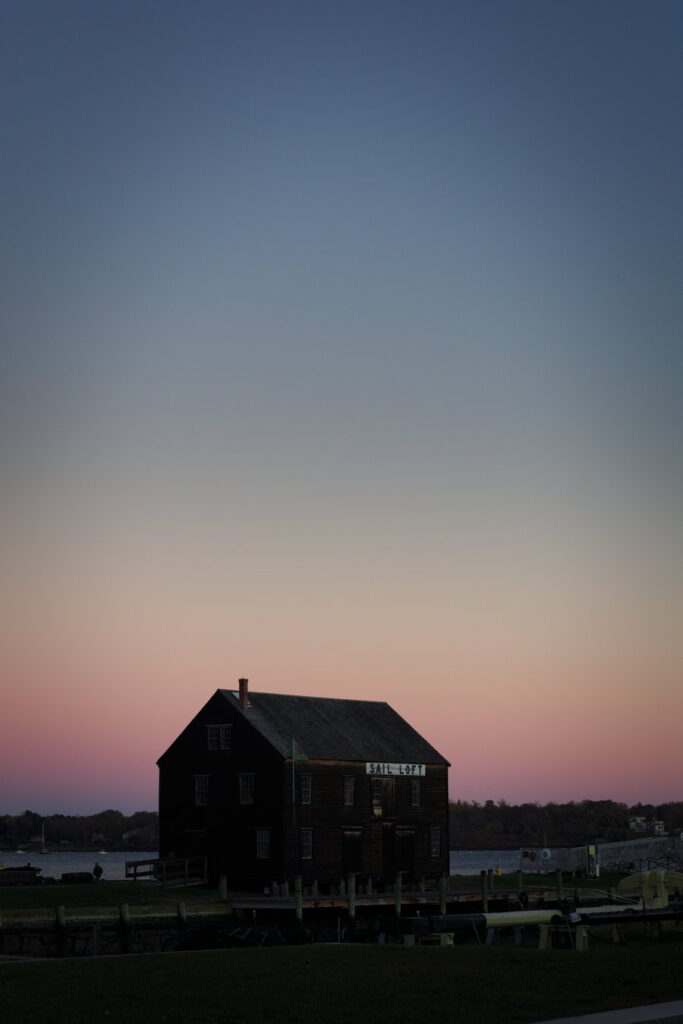 Stay Spooky!
-Caroline 🙂
Check out some of the other Blog-O-Ween posts:
Blog-O-Ween Day 22- November Trip To Salem- Day 1
Shop my Stay Spooky Collection here!