Fall is always a great season for taking walks. The temperature is cooler, the leaves are changing, and houses are decorated for Halloween. I always like to find cute areas to walk around during the fall and admire all of the leaves and decorations. Today for Blog-O-Ween Day 23 I am taking you on a Spooky Fall Stroll. 
Warm Beverage
The day I decided to take my Spooky Fall Stroll I was in downtown Medford, NJ. I had some time between errands and I thought it would be perfect to walk around the town since they decorate for Halloween. Before taking my spooky stroll I wanted to grab a latte at the local coffee shop, Harvest Coffee Roastery. I had not been to Harvest since they moved to their new location. The new building has much more space for sitting and enjoying your coffee. There are plenty of places to park.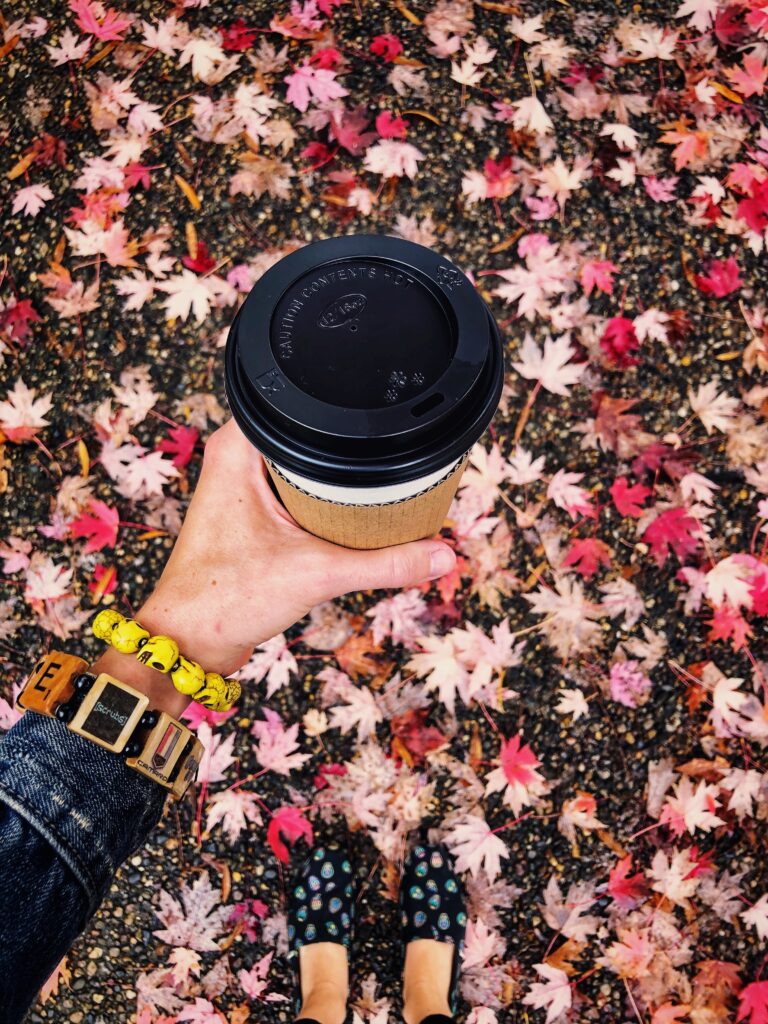 Spooky Fall Stroll
One I had my oat milk latte and my camera, I was ready for my Spooky Fall Stroll. I had about a half hour before I had to leave so I decided to just walk wherever seemed interesting. I started out on the main road and then headed down some side streets. Along the way I stopped to admire all of the pretty fall leaves and spooky decorations. A lot of houses in Medford decorate for Halloween which I think is awesome!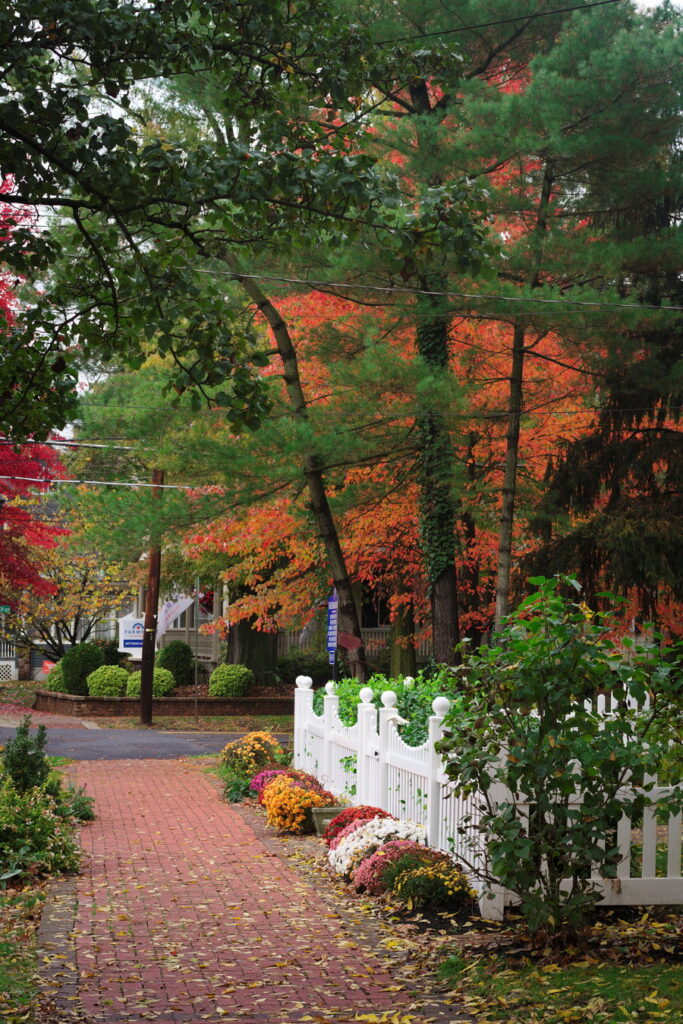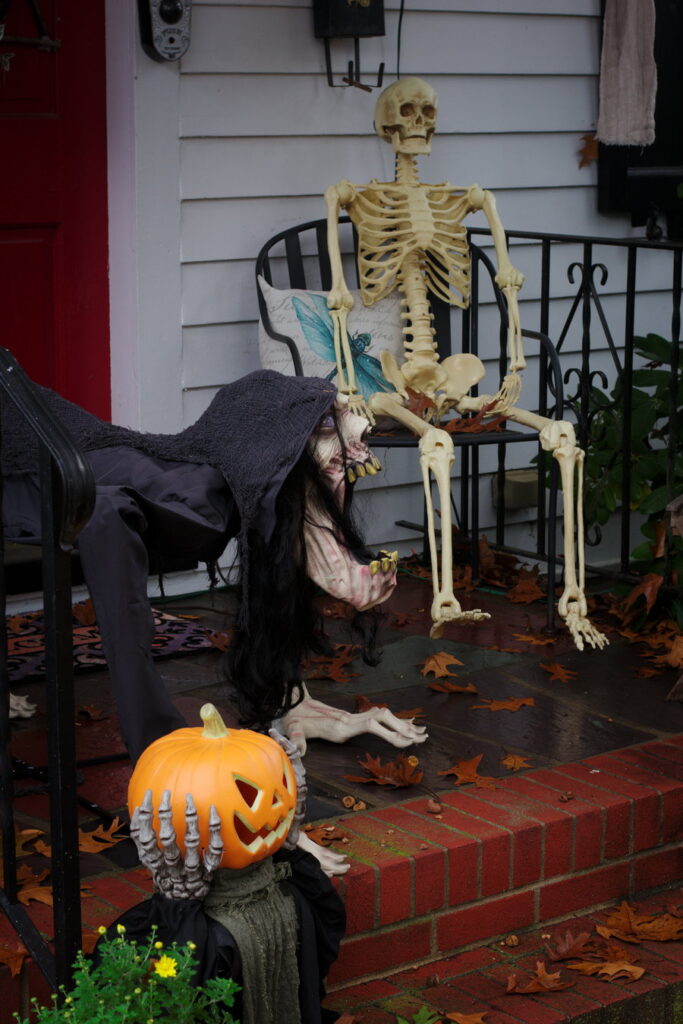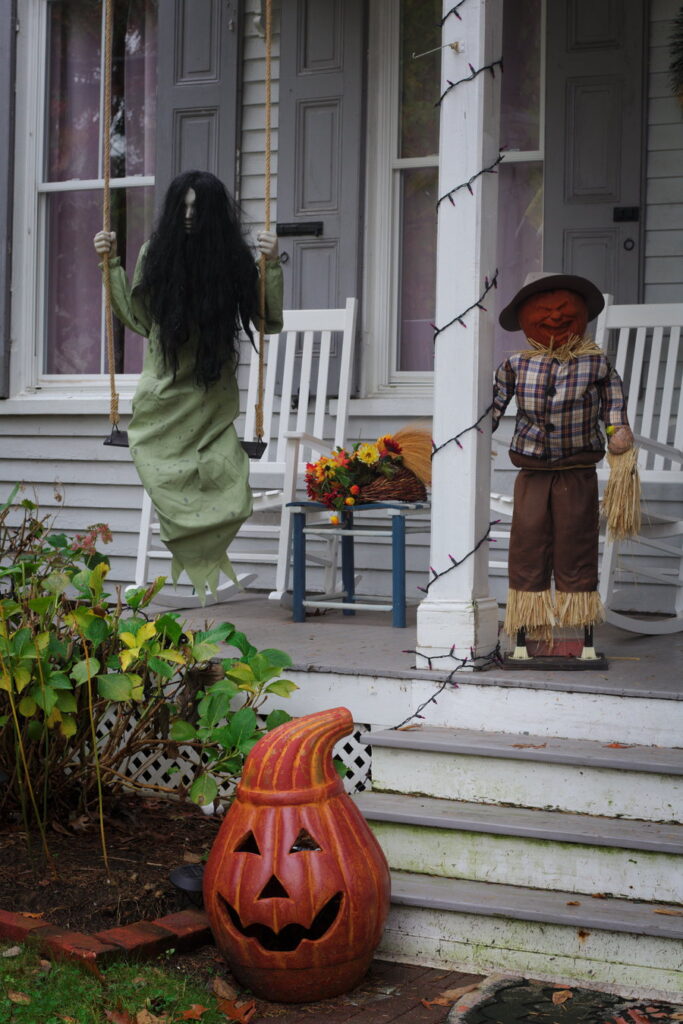 After wandering around for a bit I made my way back to the main street area. Here I found more houses with a ton of Halloween decorations out front. There was another house on main street decked out for Halloween, however they had spider decorations everywhere and I am terrified of spiders! I had to pass the house to get back to my car and when I walked by I had to stare at the sidewalk, haha.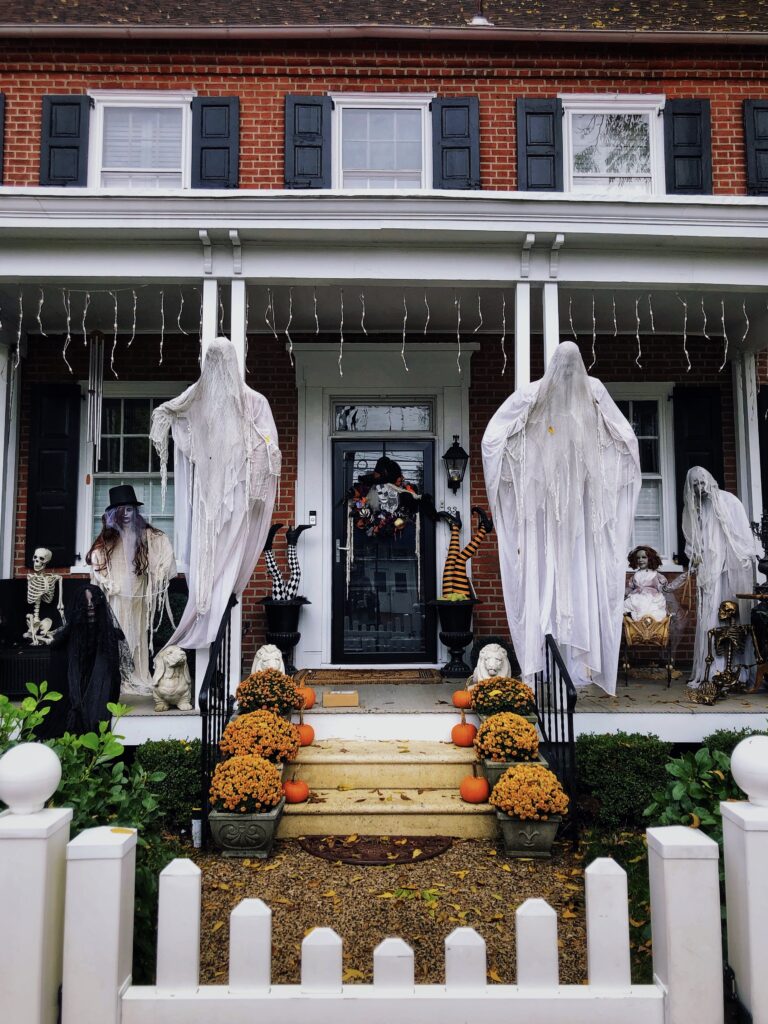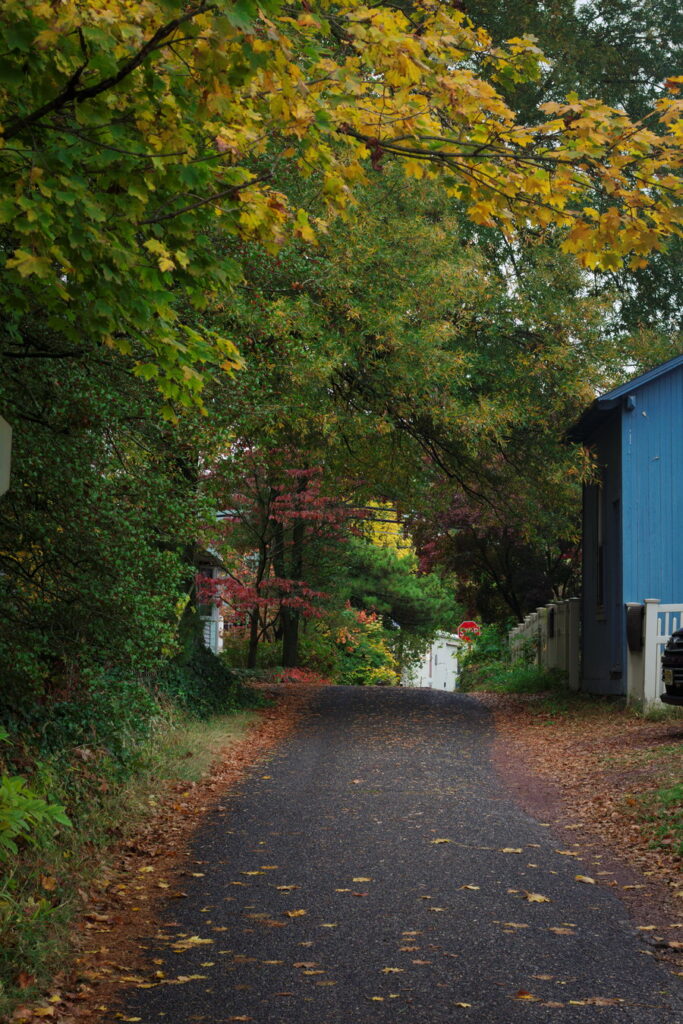 Taking a Spooky Fall Stroll was a lot of fun and a different activity to do during the day. Usually during the afternoon I am teaching music lessons or working on other projects so it was nice to get outside and do something different. I hope you have enjoyed talking a Spooky Fall Stroll with me and that it inspires you to take a break and go on a fall walk. 
Stay Spooky!
-Caroline 🙂
Check out some of the other Blog-O-Ween posts below:
Shop my Stay Spooky Collection here!