Watching a scary movie is one of my favorite things to do on a cozy October night. In fact, I enjoy watching scary movies no matter what season it is! Watching traditional Halloween and scary movies is always fun, however sometimes I like to mix it up and watch an animated Halloween movie. If you are looking for a new movie to watch, just keep reading!
Some of the best Halloween and scary movies are animated ones! My favorite movie, The Nightmare Before Christmas, is a stop motion animated movie. Another amazing animated movie that is perfect to watch in October is Coco.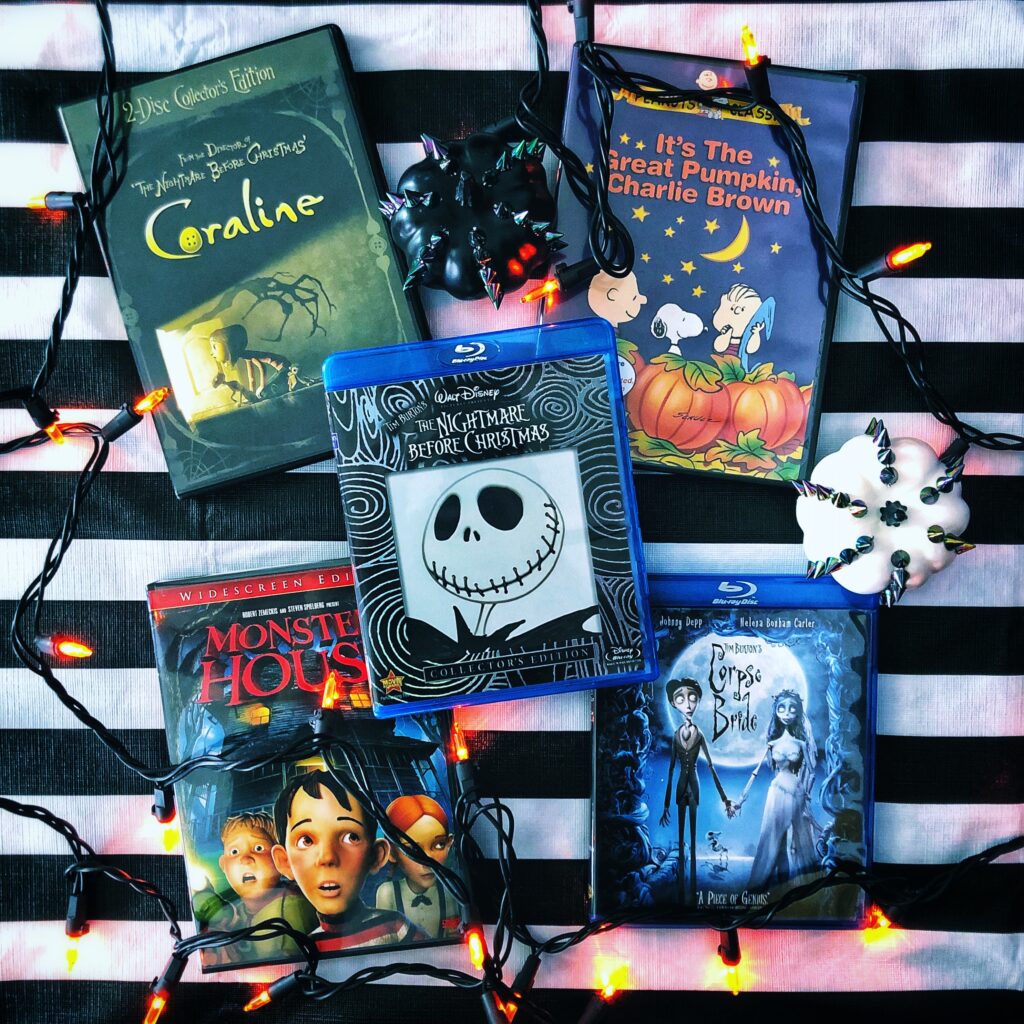 For Blog-O-Ween Day 10 I have created a list of animated movies that are perfect for a spooky season. Whether you are a kid at heart or watching movies with kids, these movies will be sure to put you in the Halloween spirit. Build your Halloween fort, grab some popcorn, cozy blankets, and you are ready to have a fun and spooky movie night!
Animated Halloween Movies
The Nightmare Before Christmas
Coraline
CoCo
The Corpse Bride
Frankenweenie
Hotel Transylvania
It's The Great Pumpkin Charlie Brown
The Book of Life
Monster House
ParaNorman
Make sure to save, share, and Pin this list for later!
Most of the movies on this list I have seen, however there are a few I am planning on watching for the first time. I will definitely be enjoying Saturday night watching one of these movies. Although, it is hard to watch a new movie from this list when The Nightmare Before Christmas is my favorite one, haha.
I hope you have enjoyed this animated Halloween movie list and it gives you some ideas of new movies to watch! If you are looking for more movie lists, check out my Halloween Movie List from last year's Blog-O-Ween.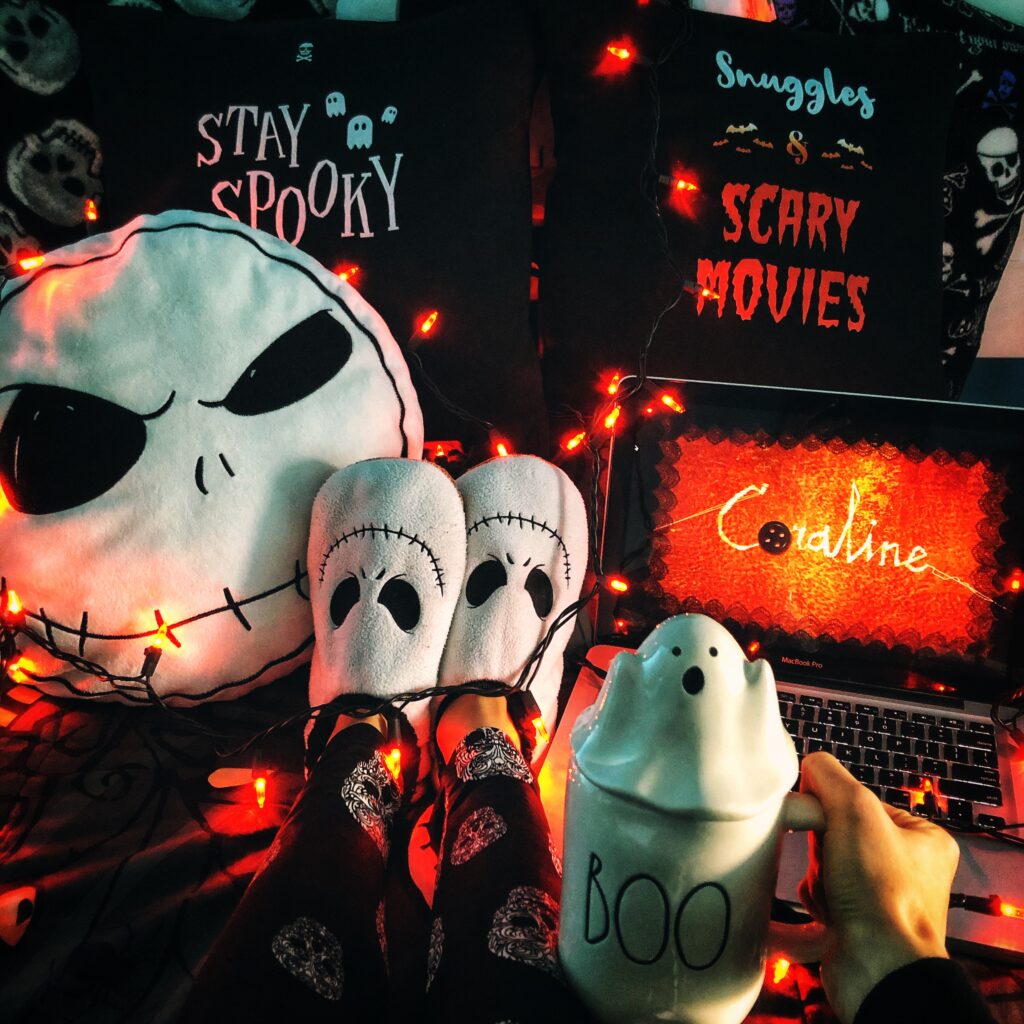 Leave a comment and let me know if you have seen any of these movies and if you have any favorites!
Check out some of the other Blog-O-Ween posts such as my Fall Adventure List and my Haunted Halloween Playlist!
Stay Spooky!
Caroline 🙂
Shop the Stay Spooky Collection!