A good morning routine sets your tone for the whole day. I did not think having a good morning routine was important, until I established one and stuck with it. Since doing this, I have found myself to be more focused, centered, and ready for whatever the day brings. Today for Blog-O-Ween Day 24, I am sharing my spooky fall morning routine.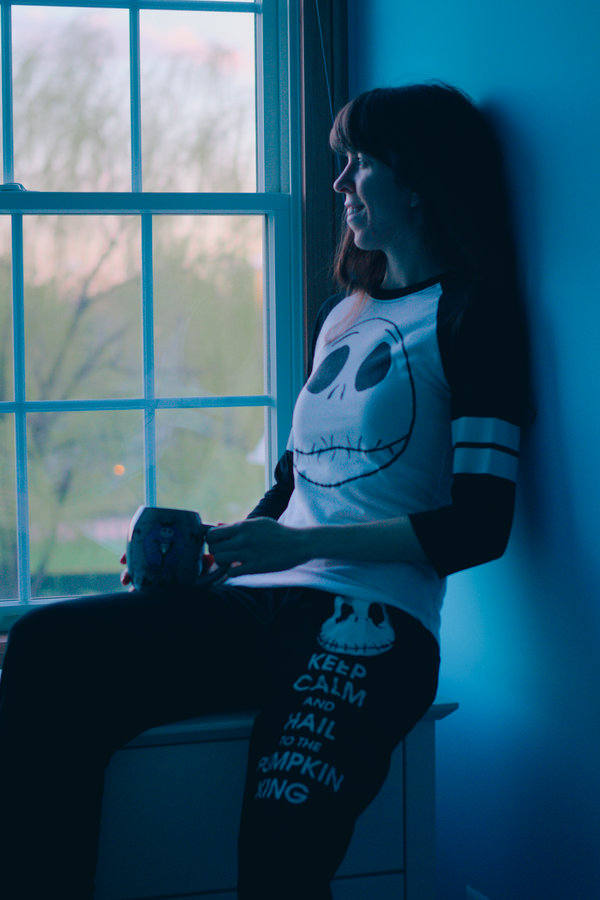 By no means am I a morning person. I have always been a night owl, however I definitely understand the benefits of starting your day earlier. Lately I have been trying to get up between 7:30am- 8:00 am. This is not super early for some people, however it is early for me. I start teaching my guitar students around 10-10:30am on most days and I have been enjoying the extra time before teaching if I get up early.
Spooky Fall Morning Routine
First Things
When my alarm first goes off I cannot get right out of bed. Most of the time I hit snooze for a few more minutes. I heard is not a good idea however it currently works for me. Once I am kind of awake, I check the weather and sometimes go on Pinterest for a few minutes.
I do not check Instagram, Facebook, or my email until later in the day. Not checking social media or your email first thing in the morning makes such a huge difference in your day. By not checking these things, you do not waste anytime or see anything that might put you in a bad mood right off the bat.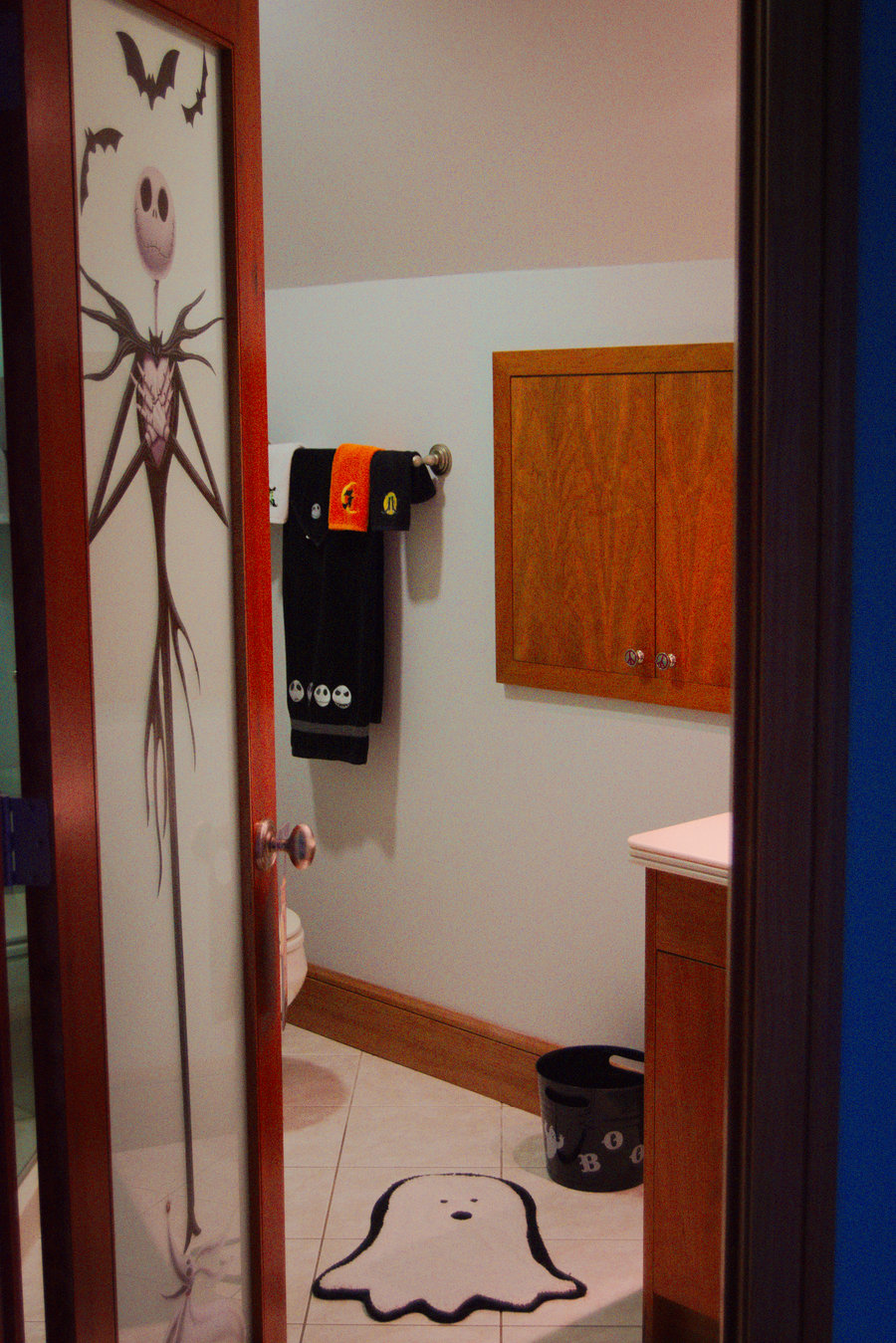 After finally getting out of bed, I brush my teeth, wash my face, and do my fall morning skin care routine. I also start to drink a fresh bottle of water. By the end of my fall morning routine I will have finished my bottle of water before breakfast.
Meditate
After doing my skin care routine I open my blinds and sit down to do a 10 minute meditation. There have been some foggy October mornings here, which I like because it feels extra spooky when I look out my window.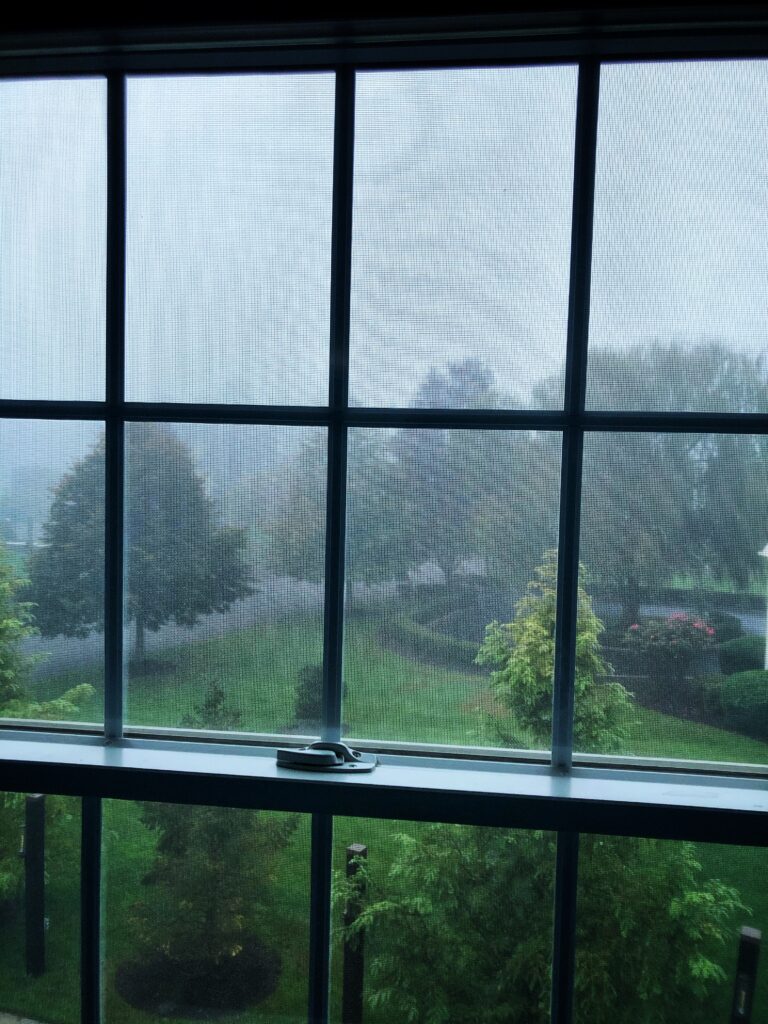 Meditation is something I have been doing consistently for about two years now. I first starting meditating to help with my mental state when performing classical guitar concerts. Once I saw how much I benefited from meditating, I started making it part of my morning routine.
I use the Calm app to meditate everyday. If you are thinking about getting into meditation, I would start by using some free YouTube videos. You can also try a free trial of Calm or Simple Habit.
Yoga
Once my 10 minute meditation is complete, I turn my phone off and roll out my yoga mat. I like to follow a 10 minute yoga video on YouTube every morning. This is another great way to prepare yourself for the day mentally and physically. Some of my favorite yoga channels are, Yoga With Kassandra, Yoga With Adriene, Sarah Beth Yoga, and Boho Beautiful. I also like that some yoga videos give you an affirmation of the day or help you to think of an intention to set for your day.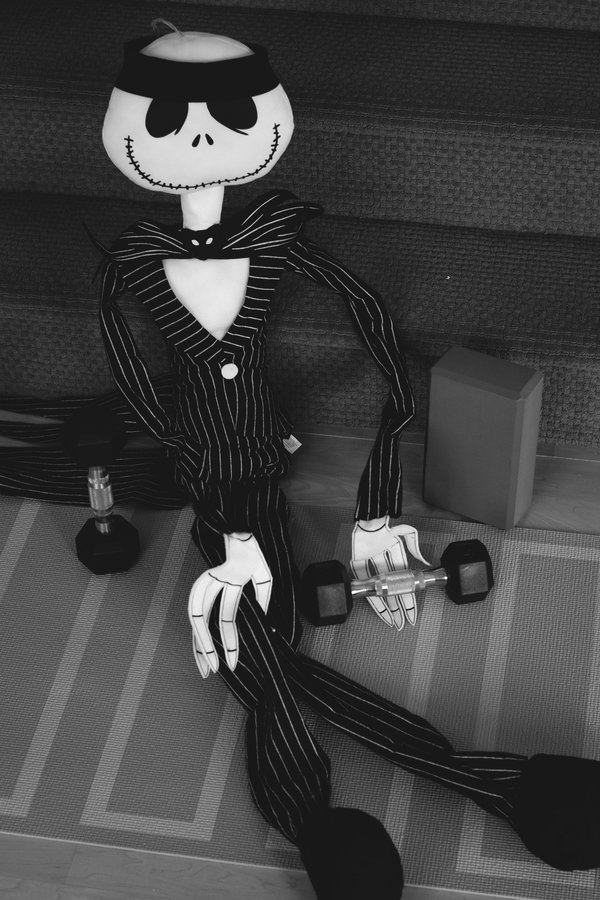 Journal
Once I am done with yoga I grab my journal and do some writing. I have been writing in a journal since I was little and I still enjoy it. After writing I either put on some background music or a motivational video or podcast. Lately I have been loving Angie Bellemare's Daily Grind. I will listen to something while making my bed and putting my yoga mat away.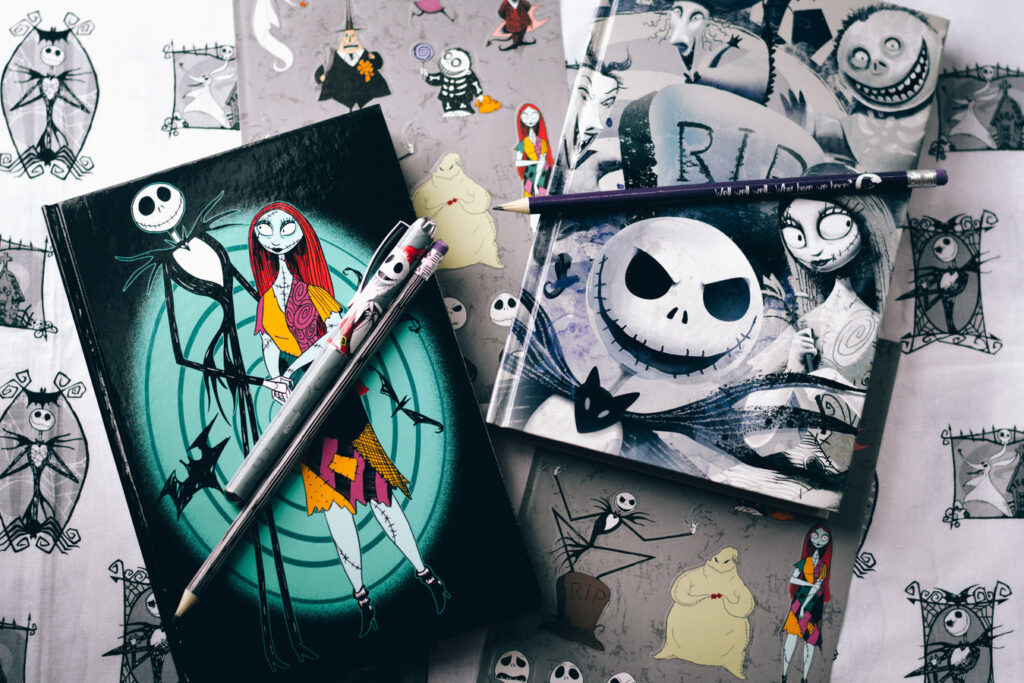 After my bed is made, I pick out my outfit, get dressed, and do my hair.
Goals
Once I am dressed and ready for the day, I have been sitting down and writing out my to-do list in my bullet journal. I like to figure out the top three things I want to accomplish each day. Then I add some other minor tasks that need to get done.
After reviewing and writing out my goals and to-do list, I have been doing a 10 minute guitar warm up. I have been enjoying playing some scales and other exercises to get my hands warmed up. This way after breakfast I can practice some more.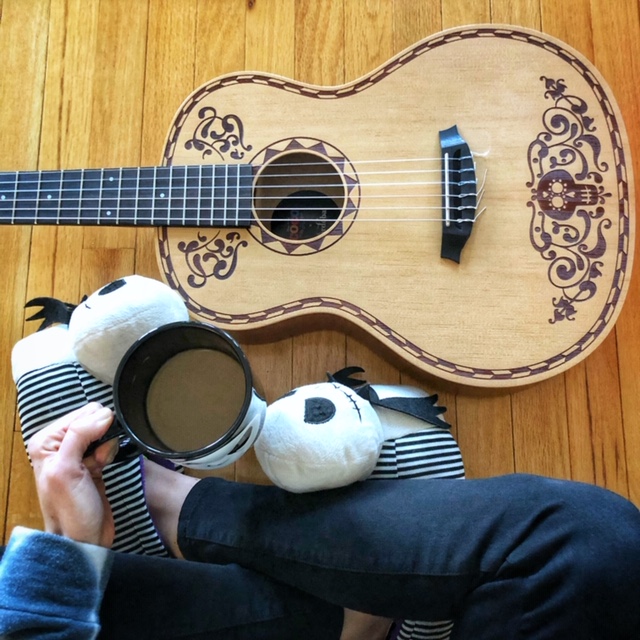 Breakfast
After my 10 minute guitar warm up is done, I head downstairs and have breakfast. Once breakfast is done, I brew some Irish Breakfast Tea, take my vitamins, and start my day. Starting my day usually means practicing some more or teaching a student.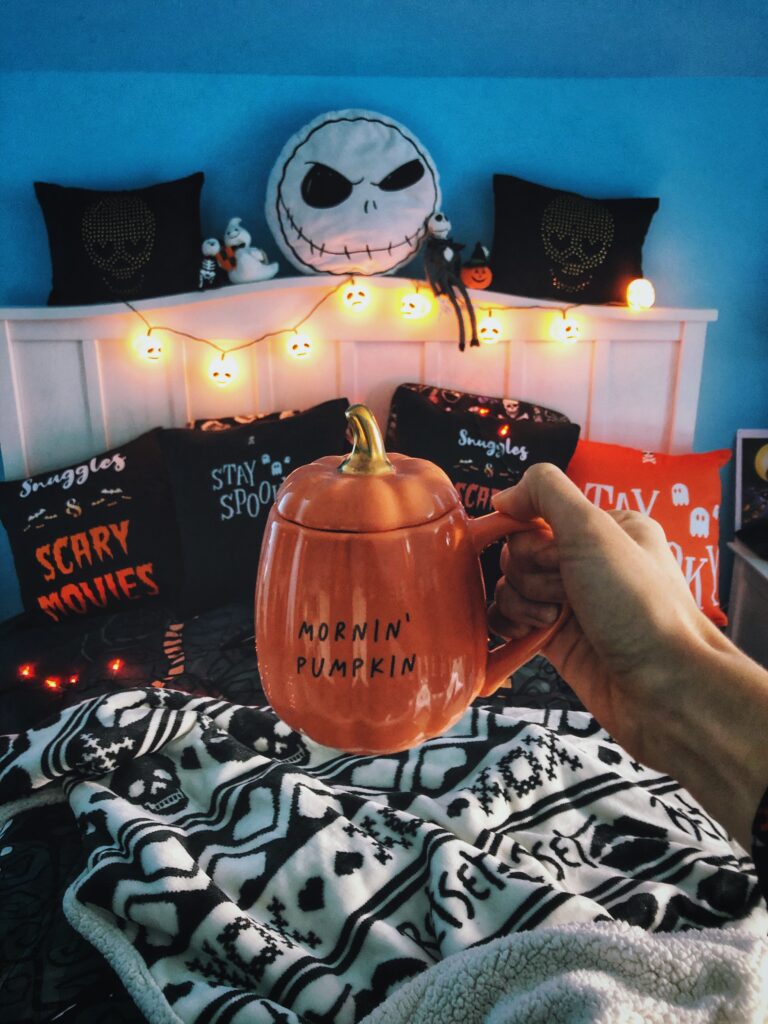 I hope you have enjoyed Blog-O-Ween Day 24 and reading about my spooky fall morning routine. If you are looking to create a morning routine or to add something new to your own routine, I hope this post gave you some ideas and inspiration.
Please check out some of the other Blog-O-Ween posts, such as my Nightmare Before Christmas Bathroom and Cozy Fall Items You Need.
Stay Spooky!
-Caroline 🙂
Shop the Stay Spooky Collection!