For as long as I can remember, I always wanted to design clothing. I would sketch out ideas of outfits when I was younger. When it came time to go to college, I thought about majoring in fashion design but I am happy I chose classical guitar performance.
Some of my designs started to come to life last year with the help of my good friend Louie who is a graphic designer. I have been releasing new designs this whole year and this October I created the Stay Spooky Collection! For Blog-O-Ween Day 17, I want to go more in-depth and talk about the three different designs in this collection.
Oh My Gourd!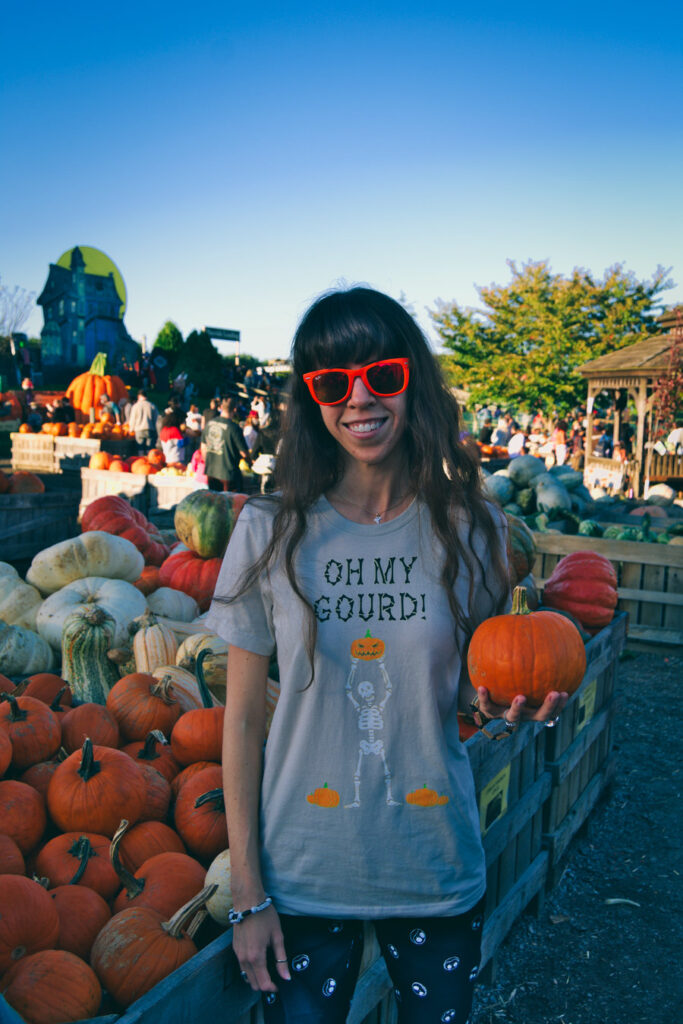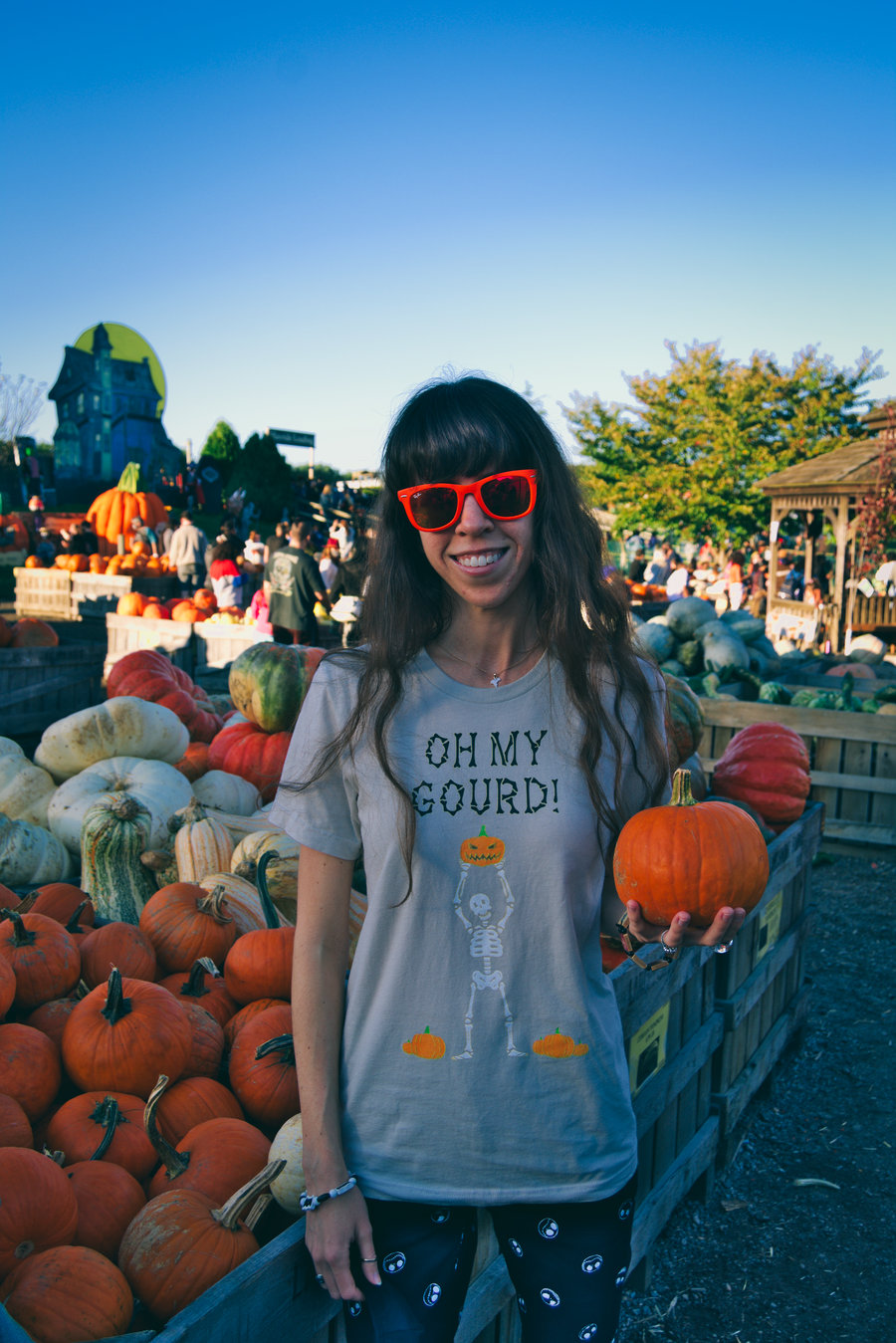 The first design I sketched for the Stay Spooky Collection, was the Oh My Gourd shirt. This image popped in my head one day and I knew it would be perfect on a fall shirt. The Oh My Gourd design is only available on this heather dust color t-shirt. This shirt is super soft and easy to style with any fall outfit. It is a unisex sized shirt and perfect for pumpkin picking!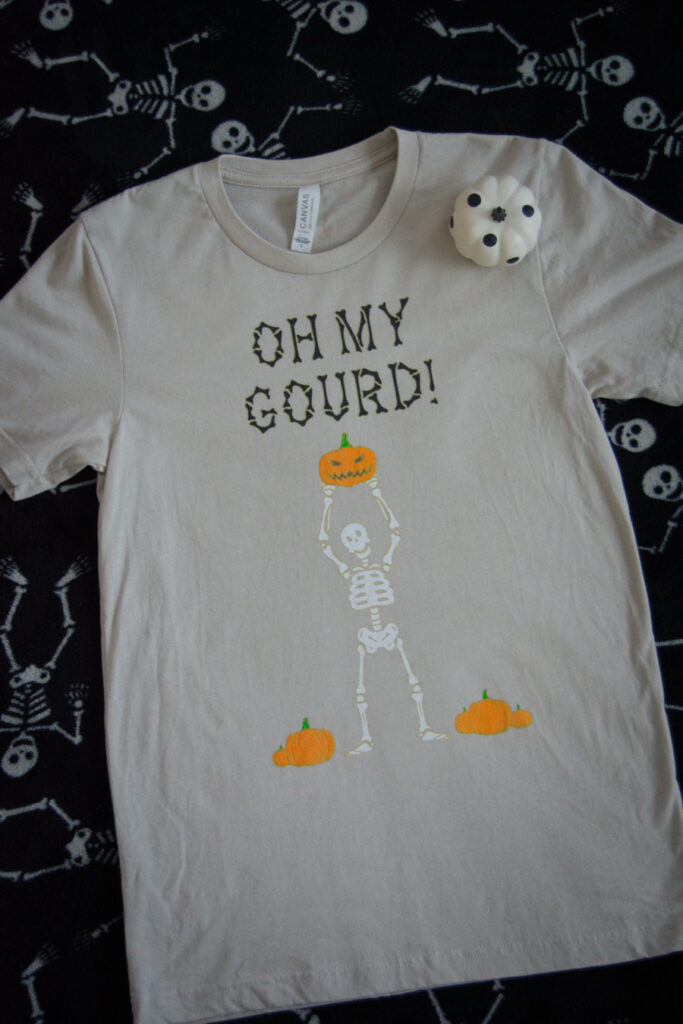 Stay Spooky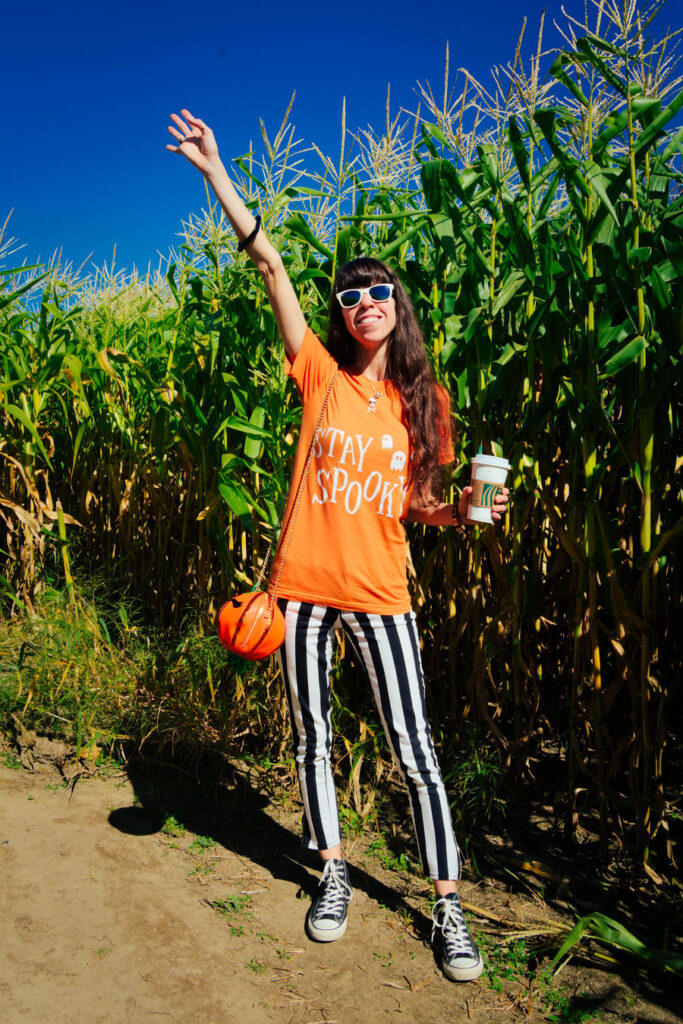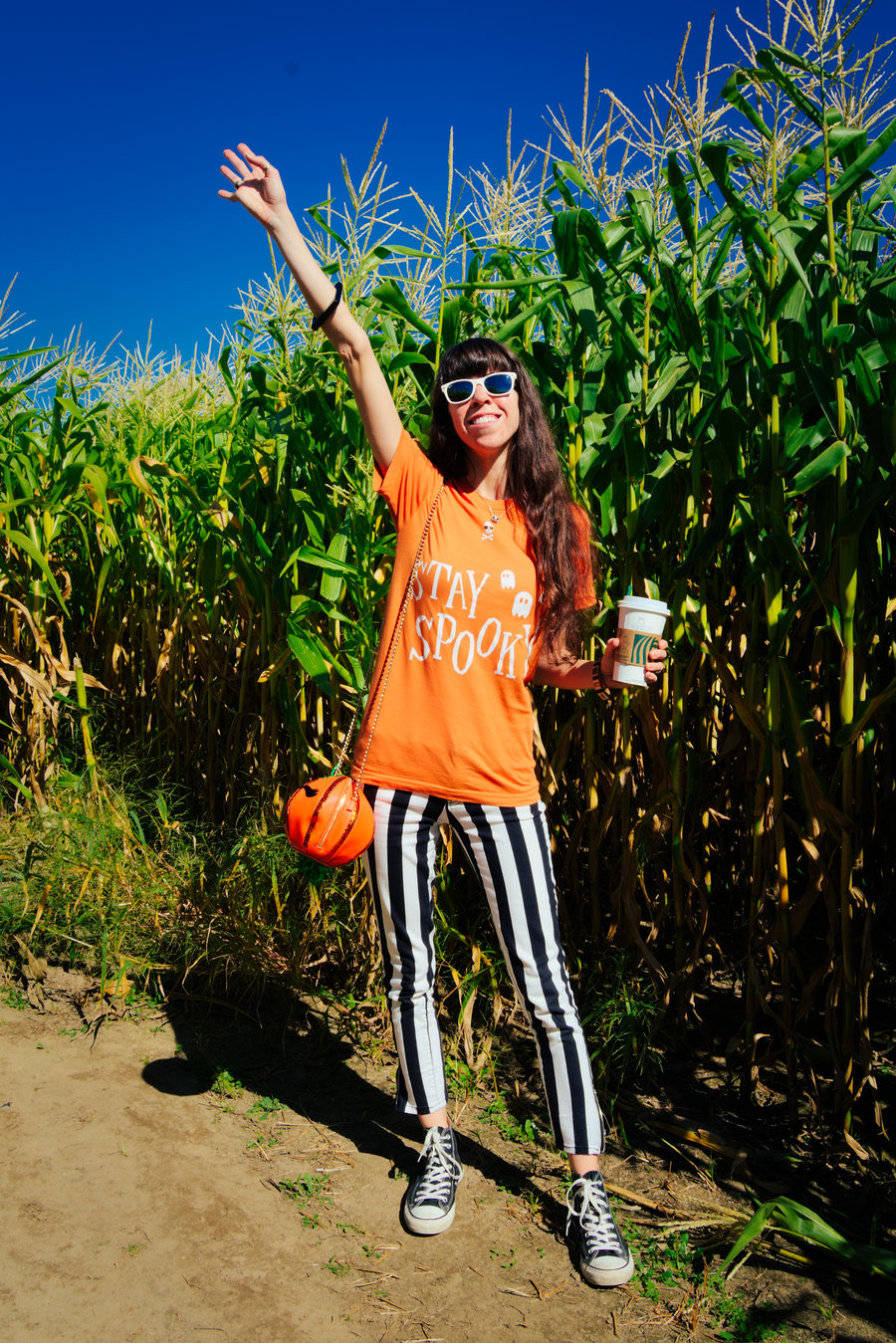 The second design is what this collection is named after, Stay Spooky. The phrase came from two things. First, I always sign my blog posts "Stay Spooky". Second, Halloween is everyday for me. You might have noticed from my other blog posts that my home decor is all Nightmare Before Christmas and Halloween inspired. I wanted to make a design for people that like to stay spooky during October and the rest of the year.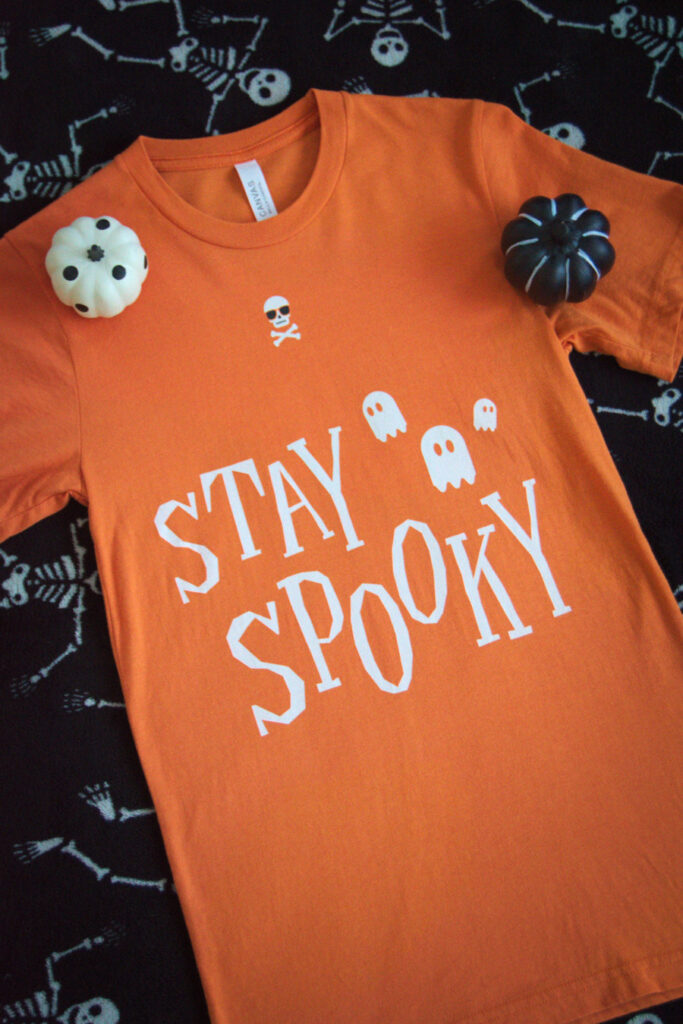 The Stay Spooky design comes on a few different items. It is first available on super soft unisex t-shirts in black, burnt orange, and heather orange colors. I am wearing the burnt orange color.
The Stay Spooky design also comes on a black and white baseball tee and a super cozy cropped hoodie.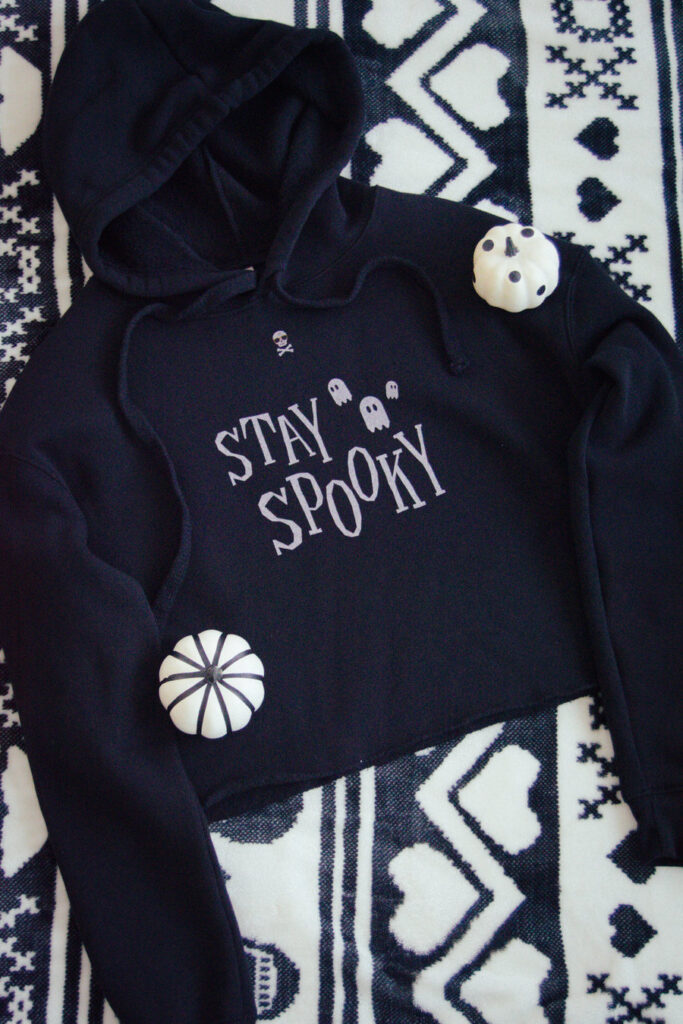 Another product the Stay Spooky design comes on is a pillow. This pillow is very soft and is an 18 x 18 size. I love that the pillow is a Halloween orange color. I also like that you are purchasing an actual pillow not just the case.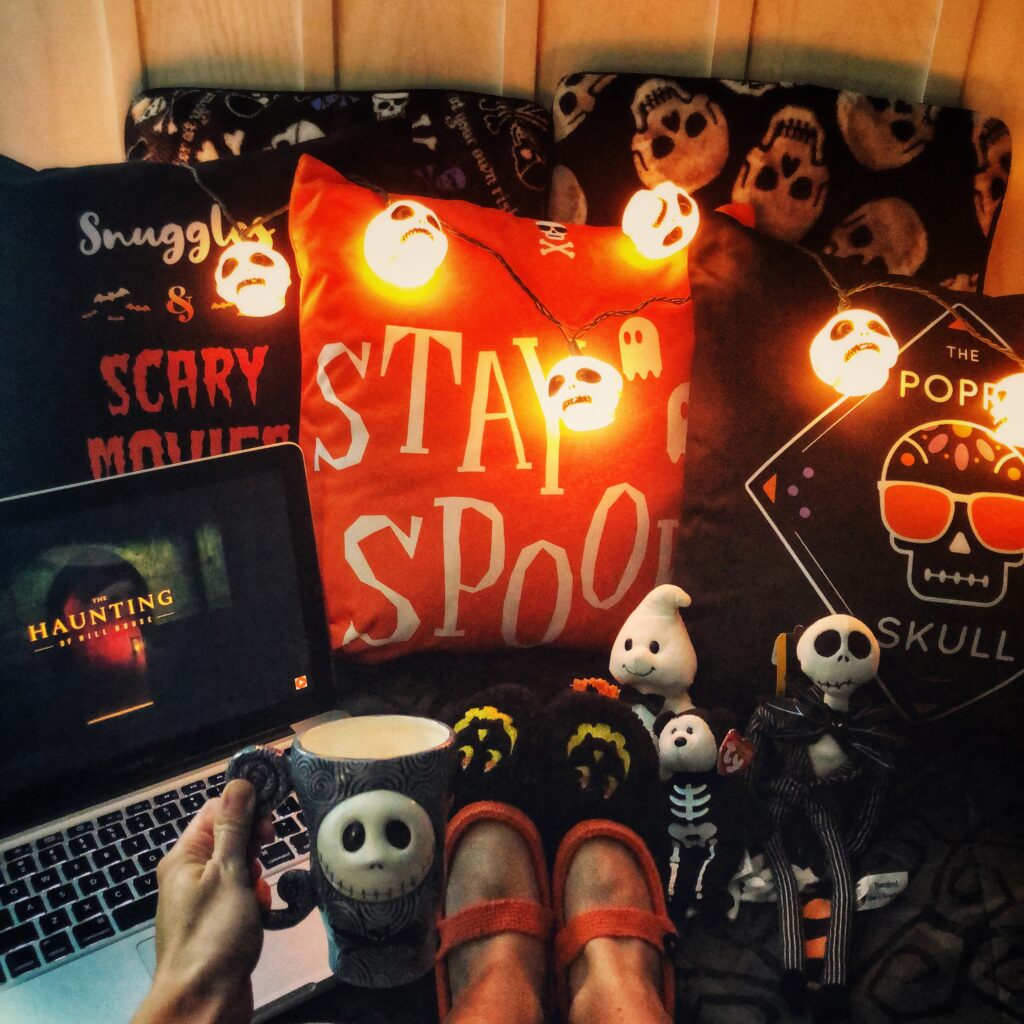 Snuggles & Scary Movies
The third and final design in the Stay Spooky Collection is Snuggles & Scary Movies. This is a phrase that popped into my head over the summer and I knew it would be a perfect Halloween design. The idea came from my love of snuggling up and watching a scary movie.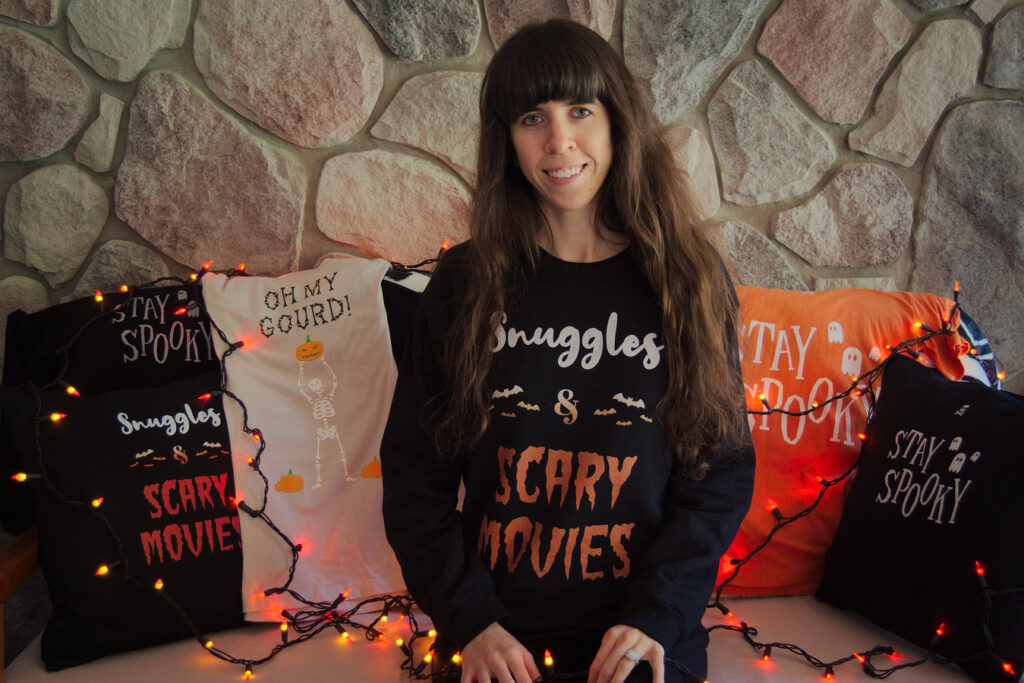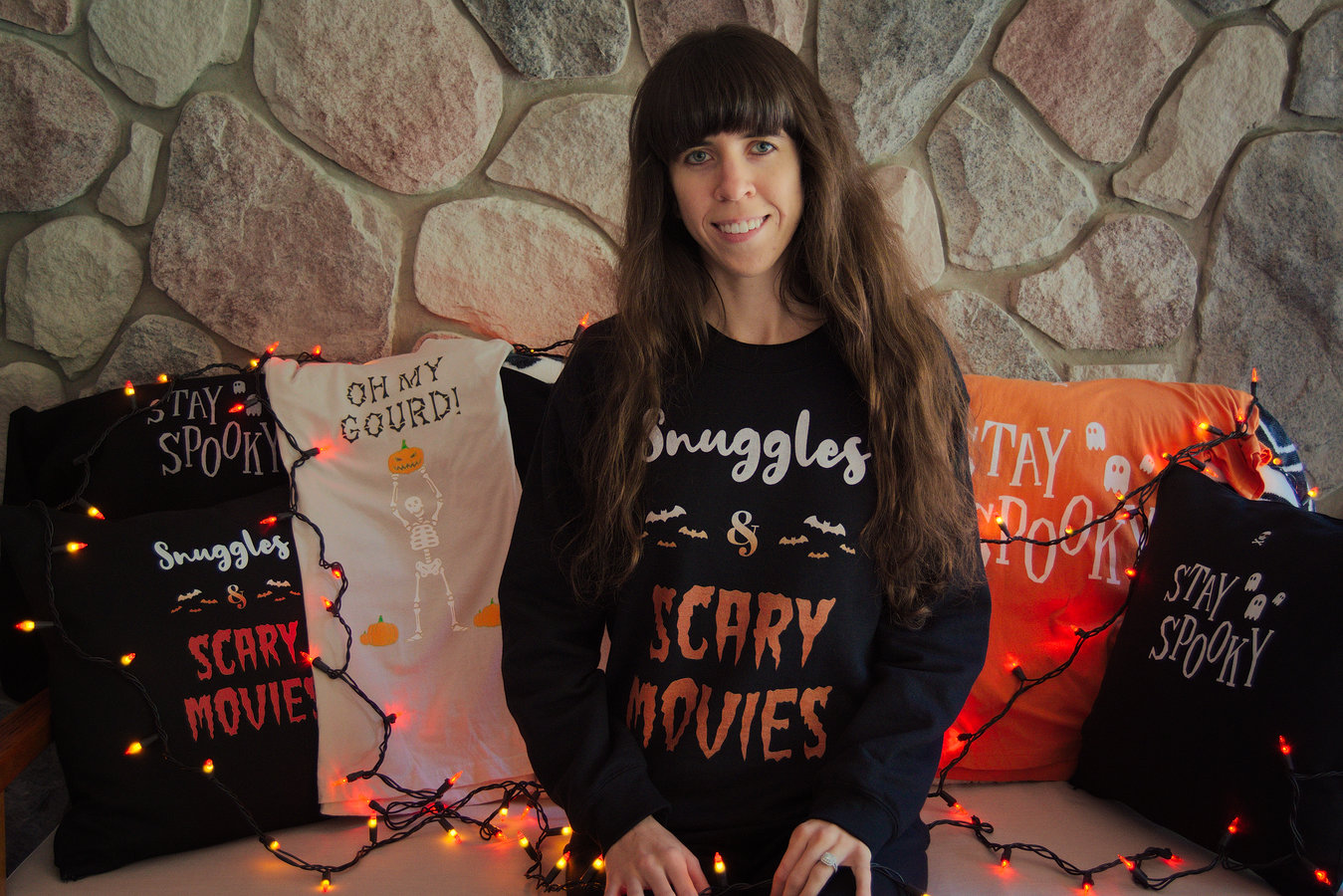 The Snuggles & Scary Movies design comes on a cozy black unisex crew neck sweatshirt. It is also available on a black pillow, which is similar to the Stay Spooky one. Both of these pillows compliment each other very well.
One final design I added to the Stay Spooky Collection, was The Poppy Skull Halloween logo on a black and white baseball tee. Baseball tees are one of my favorite types of shirts and I thought it would be fun to have the Halloween logo on one.
I hope you enjoyed Blog-O-Ween Day 17 and a more in-depth look at the Stay Spooky Collection. I am extremely happy with how this collection turned out. You will find me wearing all of these shirts and sweatshirts all of the time.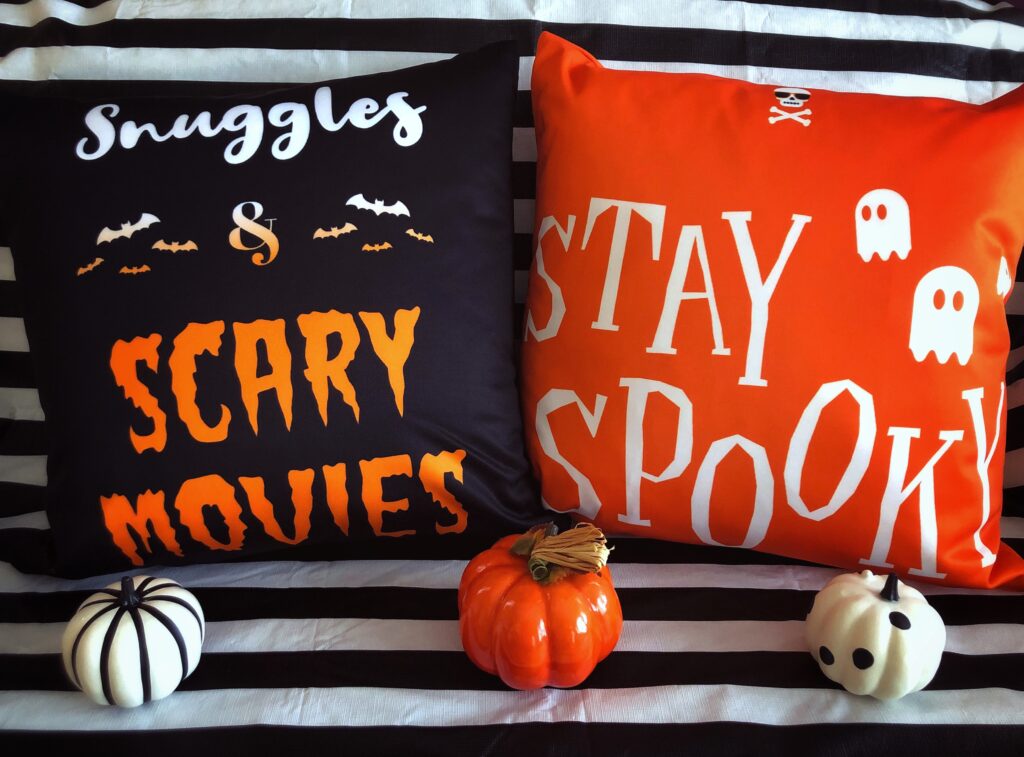 All of the designs were created by me and designed on the computer by Louie. These items are printed and shipped by Printful. They cannot accept returns however, if you ever have a problem with your order please let me know.
If you order anything from the collection please tag me (@thepoppyskull).
You can shop the entire collection here! If you have any questions about any of the items please let me know! Make sure to check out some of the other Blog-O-Ween posts such as my Spooky Show List and Nightmare Before Christmas Must Haves.
Stay Spooky!
-Caroline