At the end of October/beginning of November 2019, my family surprised me with a trip to San Antonio Texas for my birthday! The trip took place during San Antonio's Day of the Dead Festival, which was awesome! The festival is so much fun and there are a ton of things to do in San Antonio. In my last post, I talked about shopping in Historic Market Square. Today, I will be telling you about the Dia de los Muertos (Day of the Dead) celebration at Historic Market Square.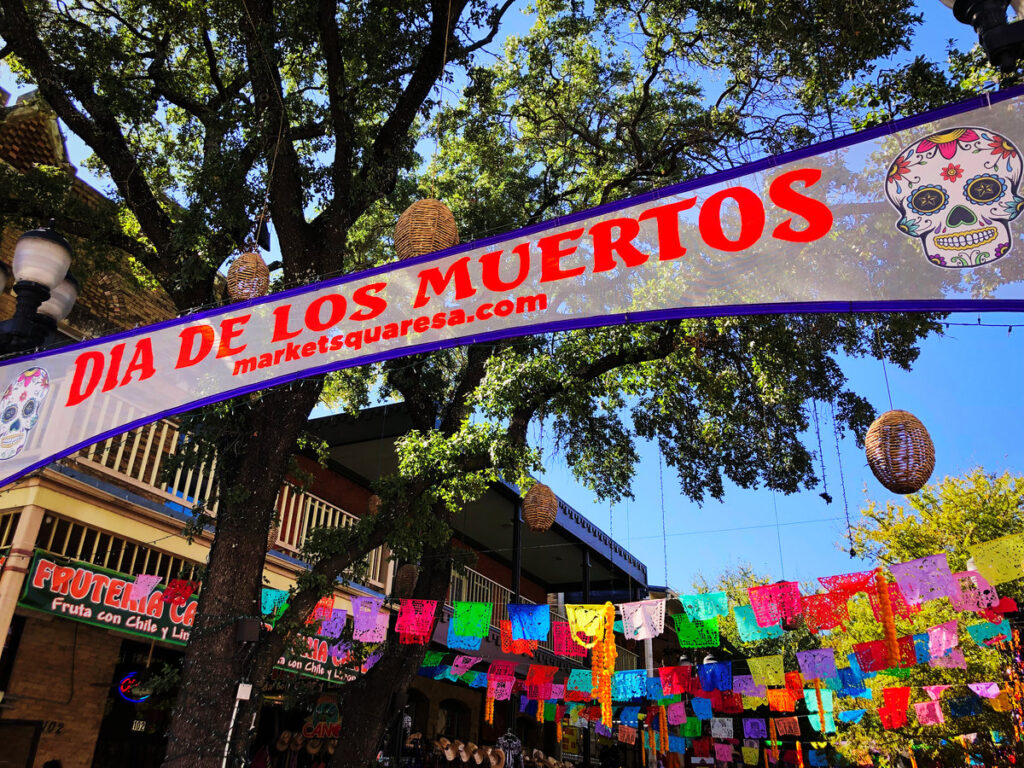 The Day of the Dead Festival took place at many locations throughout Downtown San Antonio. Historic Market Square had many festivities going on during the celebration. On a normal day here, you will find colorful walls and courtyards decorated with papel picado (the colorful flags), all year. You will also find restaurants and many, many shops in this area.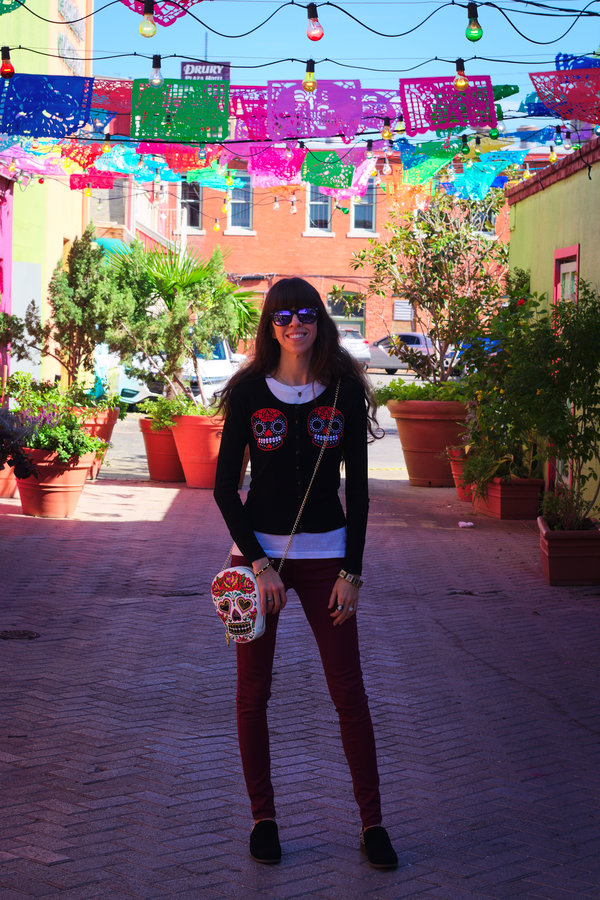 During the Day of the Dead Festival, which took place from November 1-3, 2019 Market Square had live music, food & drink stands, altars, face painting, kids activities, an art exhibit, and shopping. The events started at 11:00am and lasted until 6pm or 7pm.
We arrived in San Antonio on October 29, 2019, which was before the weekend festival started. This gave us time to explore the city. If you want to read more about shopping in Market Square, click here.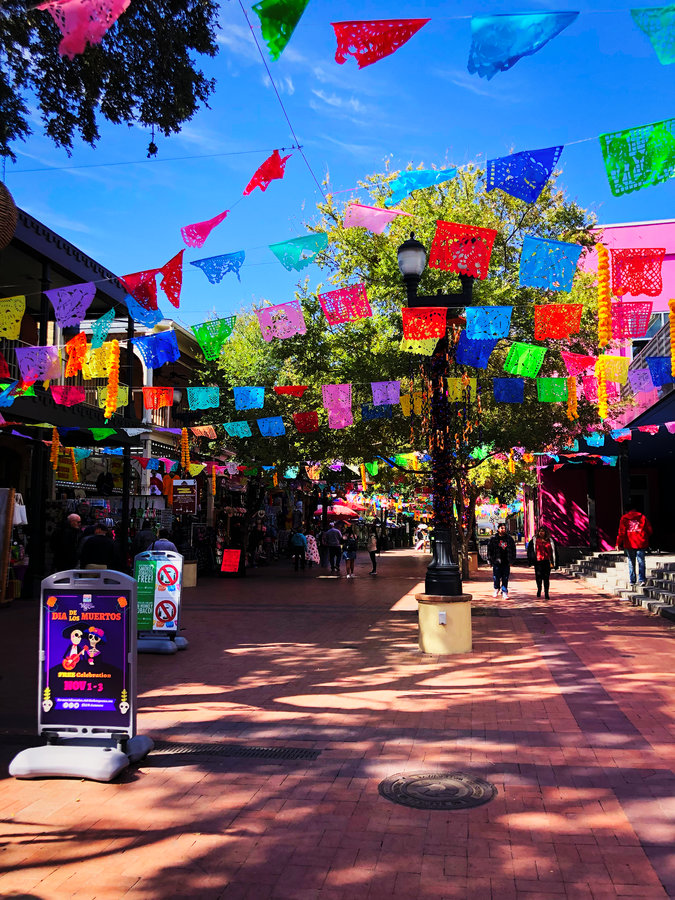 Throughout the Day of the Dead festival, we visited Market Square a few times. There were many people there celebrating Dia de los Muertos. During the festival, we saw a few bands performing on the stage they had set up, vendors selling items, and stations set up with food and drinks.
Art Exhibit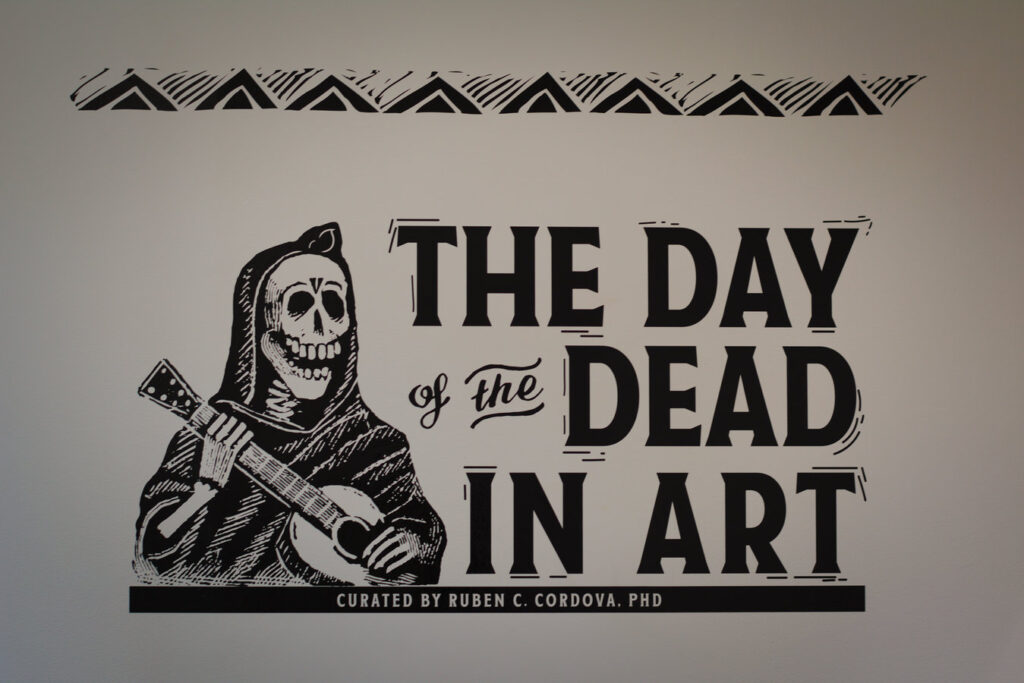 Centro de Artes, an art gallery located in Historic Market Square, had two art exhibits going on during the day: "The Day of the Dead in Art" and "Dia De Los Muertos- A Cultural Legacy, Past, Present & Future". Both of these exhibits were fun to explore. There were many awesome and intricate works of art that were very nice to appreciate.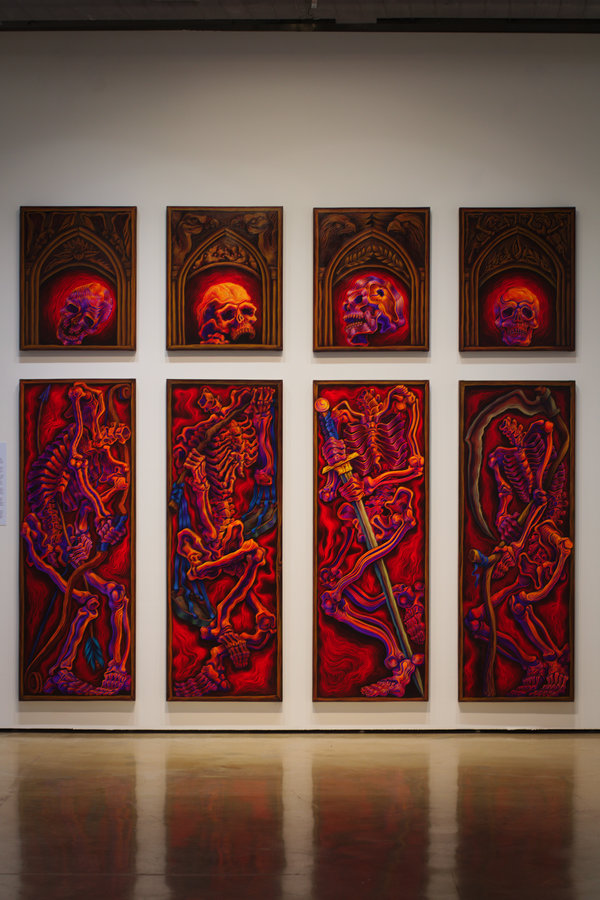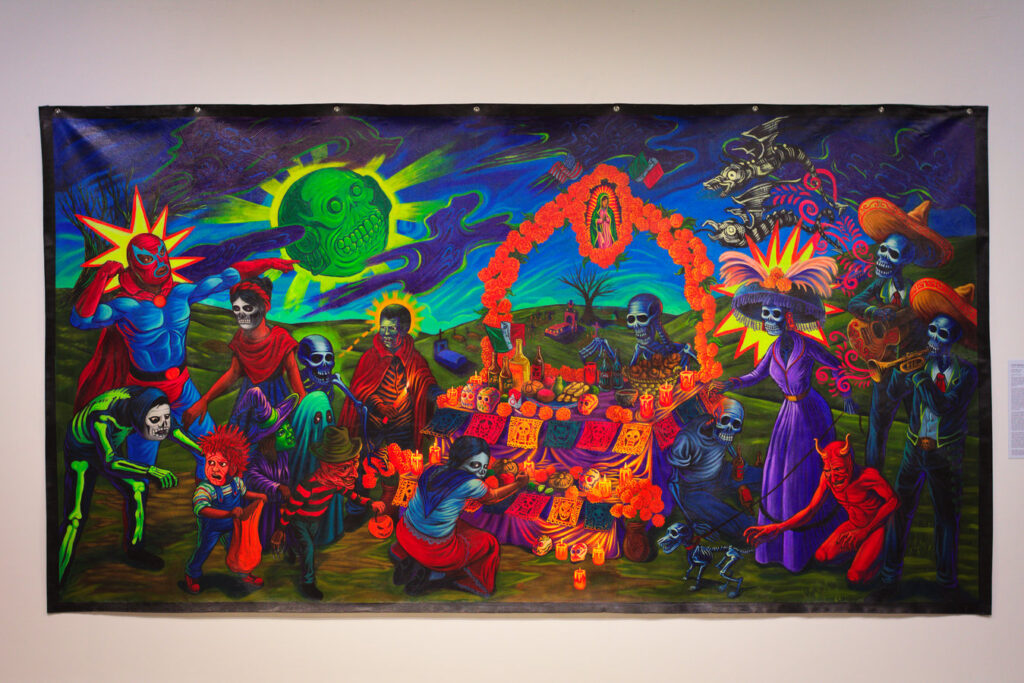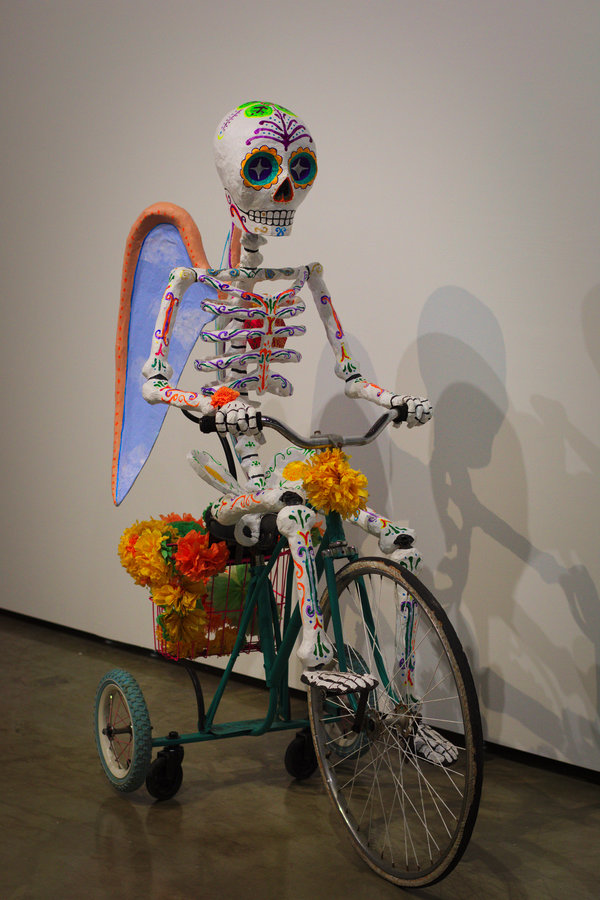 Altar Tour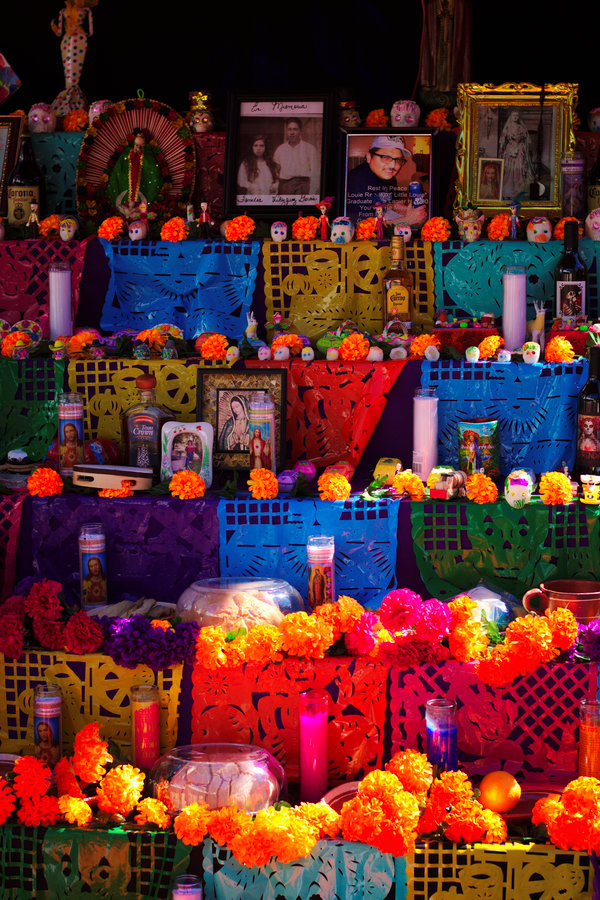 Market Square also had a self-guided altar tour. Dia de los Muertos altars celebrate the life and memories of loved ones that have passed. A lot of these altars are a work of art. They are very colorful and creative. It was neat to walk around and look at so many of them.
Face Painting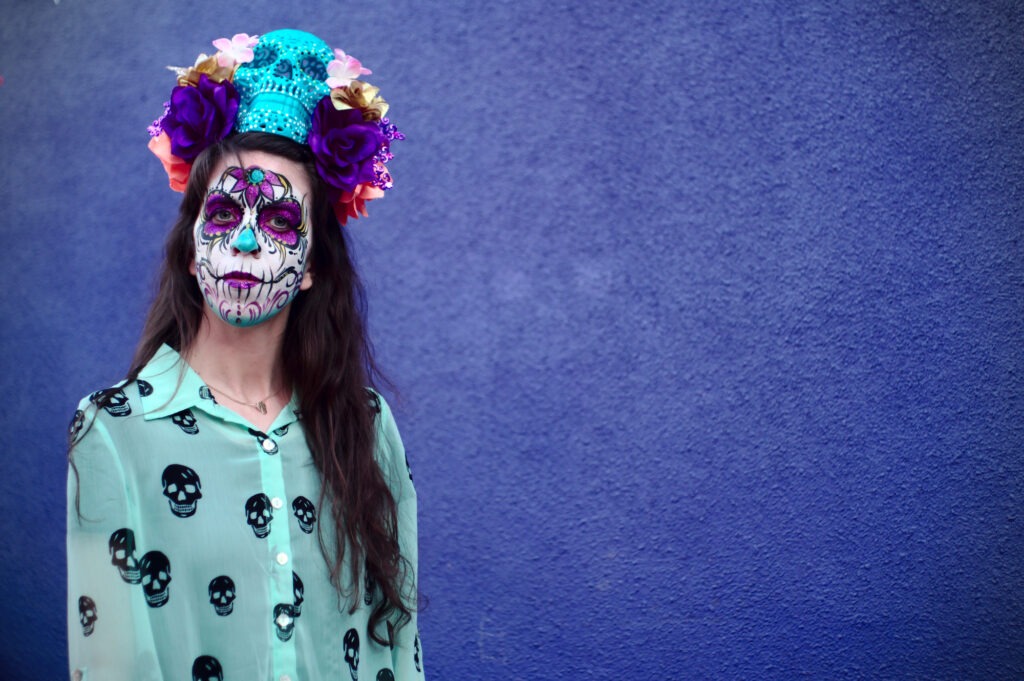 One of my favorite things we did during the festival was get our faces painted. There was sugar skull face painting taking place throughout the whole weekend. I will warn you, many people wanted to get this done. The lines were so long that it was a 2-3 hour wait in the middle of the day. We were lucky to go at a good time one day and only had to wait for 10 minutes.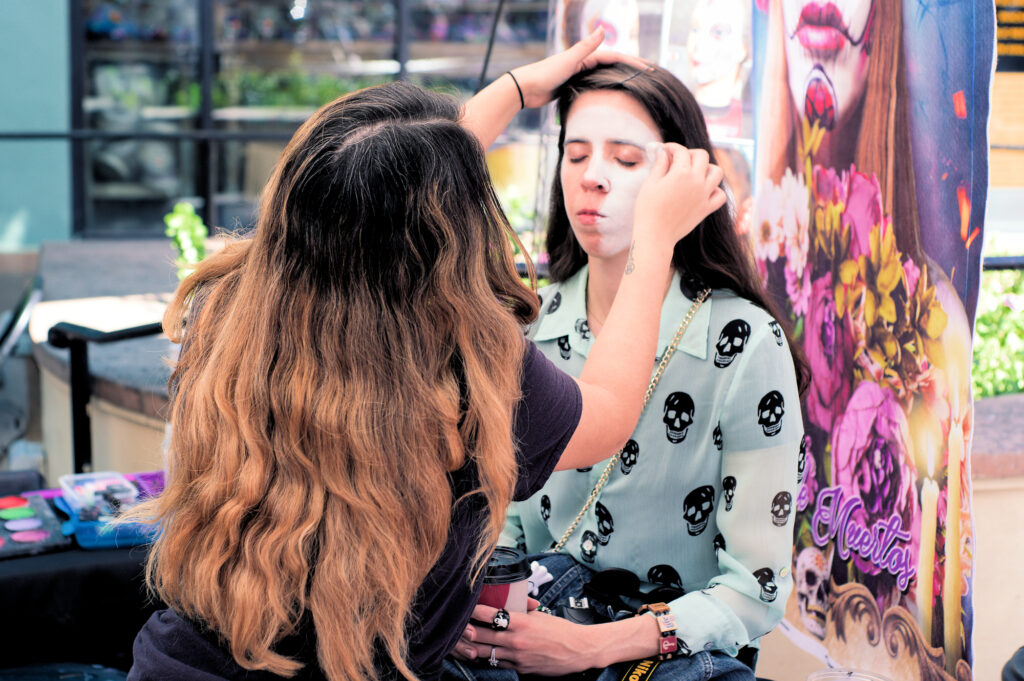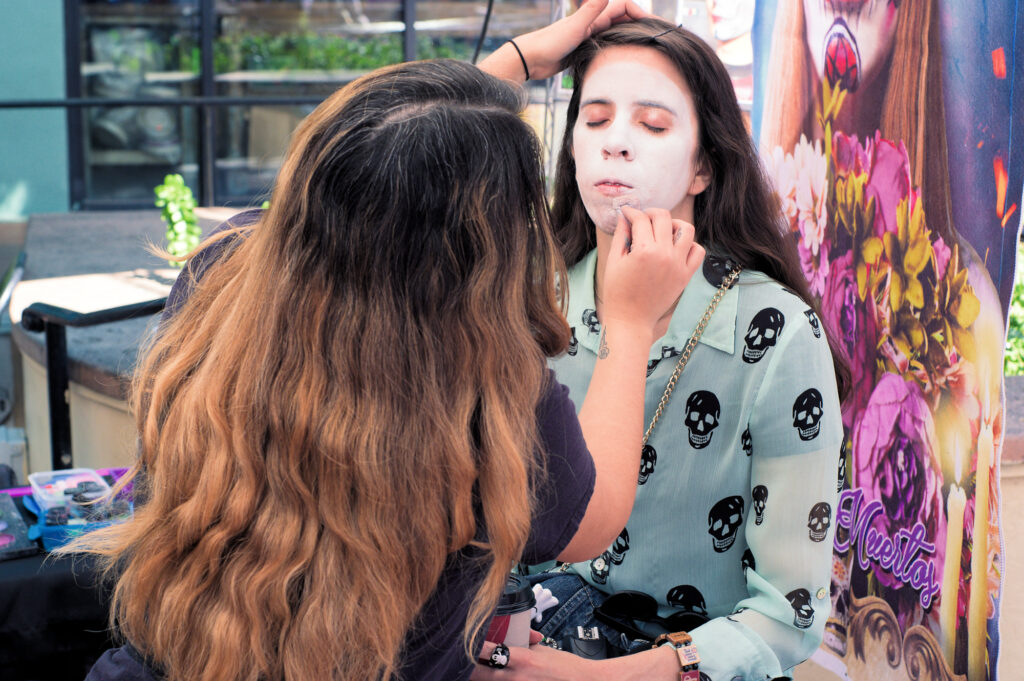 Face painting was so much fun to get done. It probably took them 10-15 minutes to paint our faces. The make up artists were extremely talented! I loved having my face painted for Dia de los Muertos. My mom and brother got their faces painted as well. We kept our face paint on all day and it held up very well, even with drinking margaritas ; )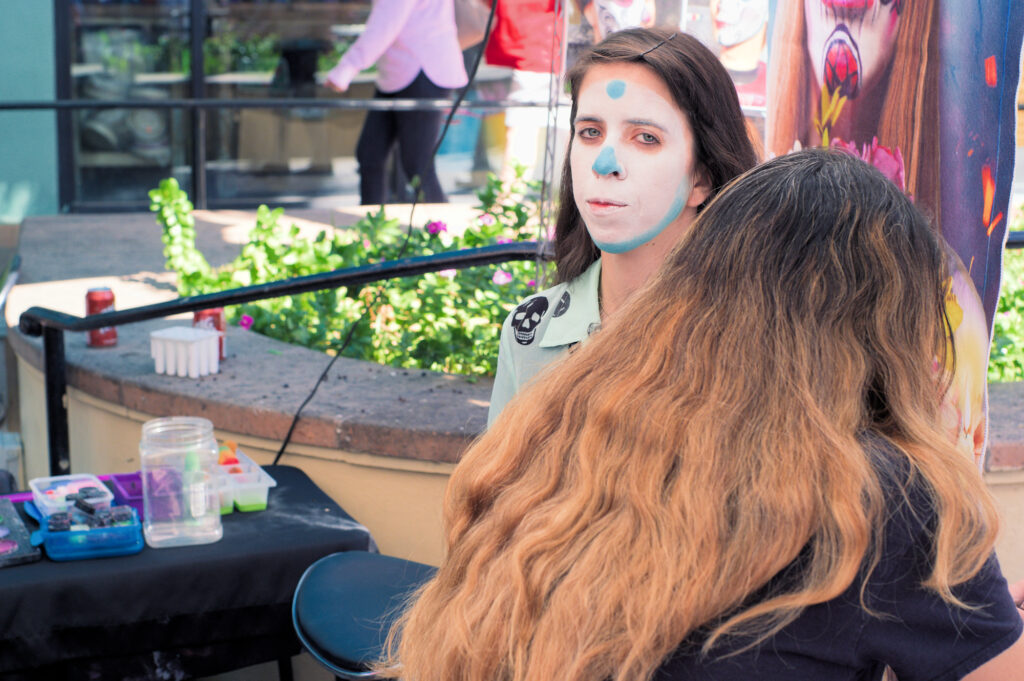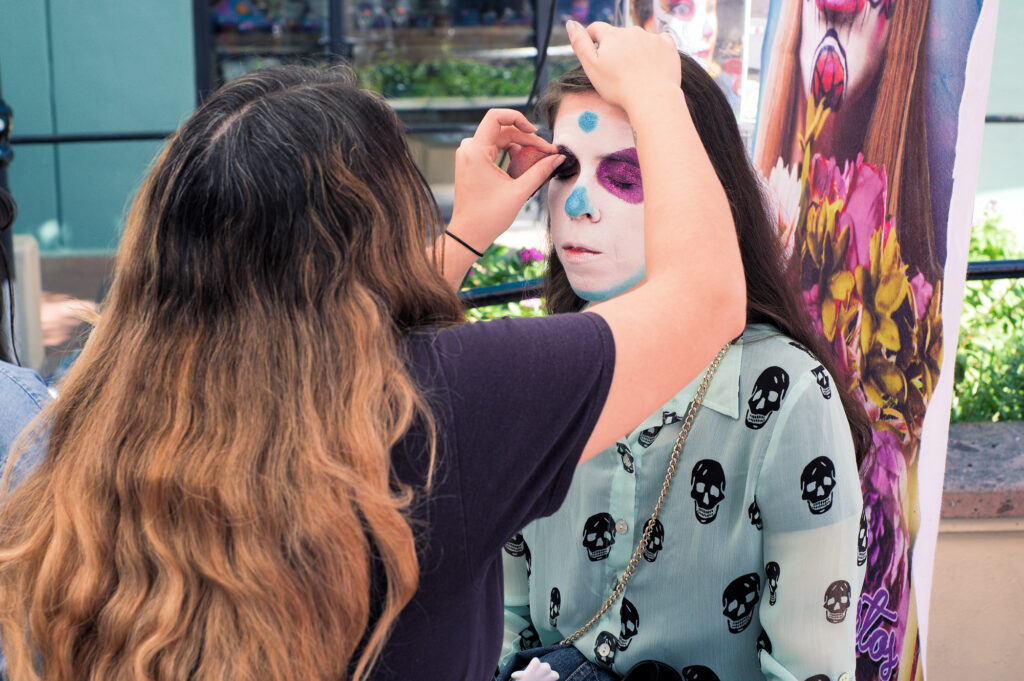 Colorful Photos
Another awesome aspect of Market Square is the colorful places you can take photos at. There is a courtyard area with a fountain and many different colorful walls. My brother and I had a lot of fun taking photos in this area. All of Market Square is a great place for photos and colorful scenery.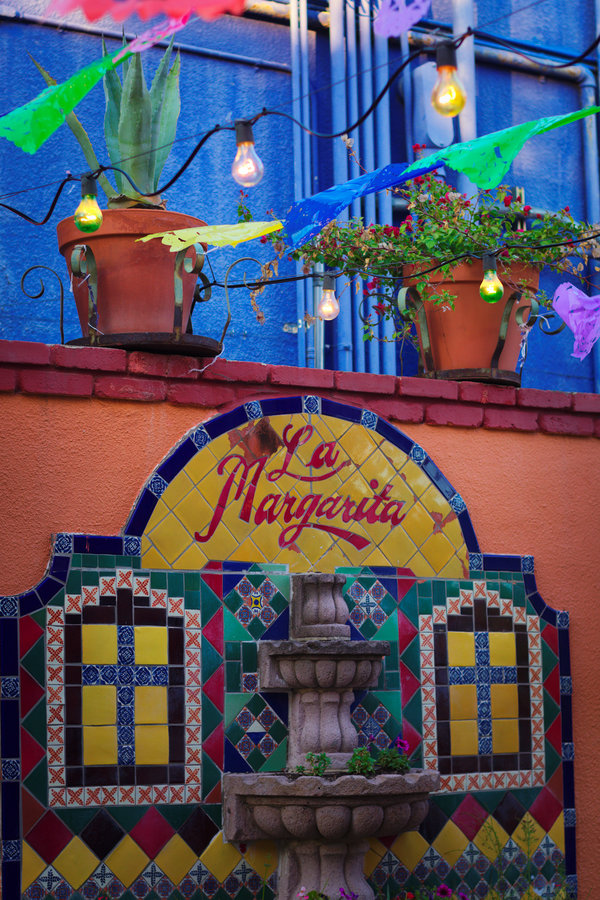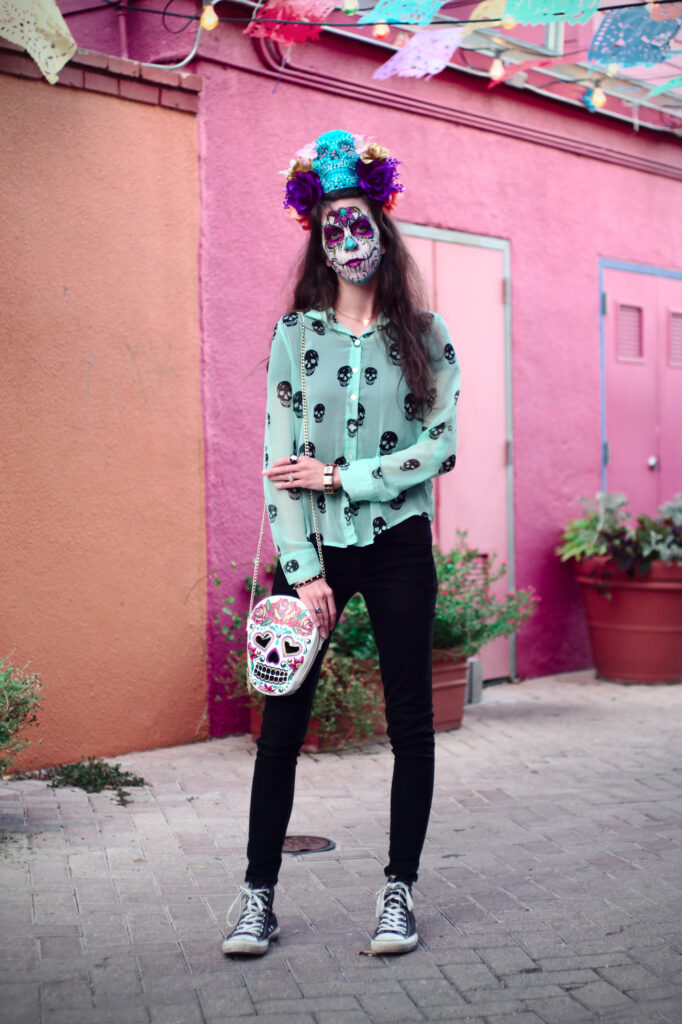 There was a lot of celebrating and fun going on at Historic Market Square during the Dia de los Muertos festival. It was not a far walk from our hotel and it was a great place for face painting, art, shopping, and taking pictures.
I would definitely love to go back to this festival soon!
Stay Spooky!
-Caroline
Click here for more spooky posts!
Make sure to shop The Poppy Skull!