Whenever there is a change of season, I like to switch out the wines I drink to match that season. Now that it is fall, I have been keeping an eye out for my favorite fall wines from New Jersey wineries. For Blog-O-Ween Day 22 I am sharing my 2020 New Jersey Fall Wine List. These wines are perfect for a spooky October night or beautiful fall November day.
2020 New Jersey Fall Wine List
William Heritage Winery
Tomasello Winery
Summit City Winery
Iron Plow Vineyards
Cream Ridge Winery
Wagonhouse Winery
Monroeville Winery
Villari Vineyards
Make sure to save, share, and Pin this list for later!
Some of these wines are seasonal and others you are able to purchase throughout the year. William Heritage Winery has some of my personal favorite fall wines, including Jersey Apple and Jersey Caramel Apple. I also really enjoy drinking the Broomstick Brew wine from Tomasello Winery. Broomstick Brew is a great wine to drink warm with a cinnamon stick in your glass.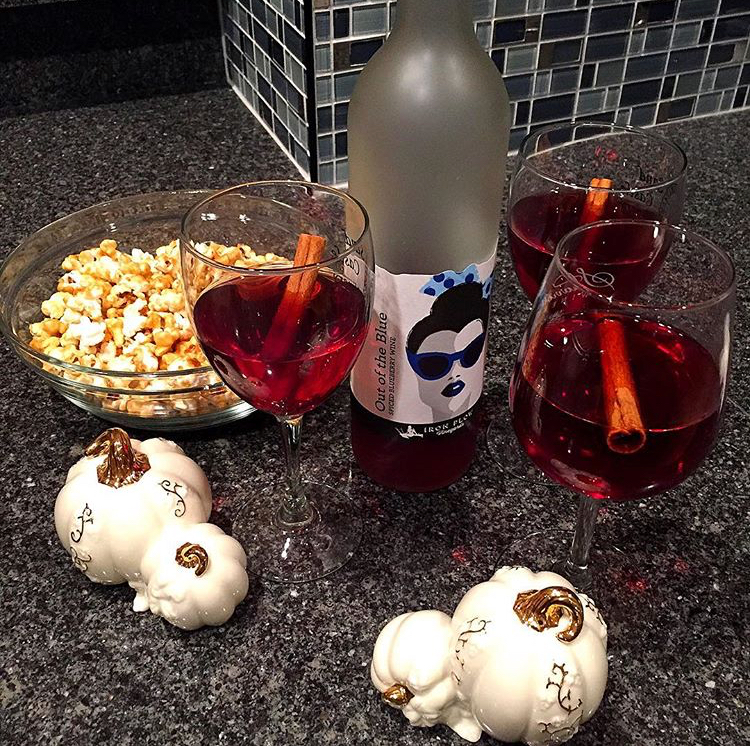 I hope you have enjoyed Blog-O-Ween Day 22 and the 2020 New Jersey Fall Wine List. If you have visited any of these wineries before, or have any of these wines, leave a comment down below! Do you have any fall wines you would add to this list?
Cheers, Happy Thursday, and go enjoy some fall wine on a nice crisp day! Make sure to check out some of the other Blog-O-Ween Posts, such as Blog-O-Ween Day 21- Six Cozy Fall Items You Need and Blog-O-Ween Day 20- Halloween Bar.
Stay Spooky!
-Caroline 🙂
Shop the Stay Spooky Collection!