Watching scary movies are something I enjoy doing during the month of October. I actually like watching scary movies no matter what season it is. Along with scary movies, I also enjoy watching spooky shows. I recently started watching The Haunting of Bly Manor and I cannot wait to see what happens next!
If you enjoy watching t.v. shows instead of movies, why not watch a spooky show for the Halloween season? Today for Blog-O-Ween Day 16, I have put together a little list of spooky shows that would be great to watch during the month of October. Some of these shows I have watched and others I have heard are very good.
Spooky Shows
Are You Afraid of the Dark?
The Haunting of Hill House
Goosebumps
The Haunting of Bly Manor
Stranger Things
Ratched
The X-Files
The Twilight Zone
Tales From The Crypt
Pretty Little Liars
Scream
Make sure save, share, and Pin this list for later!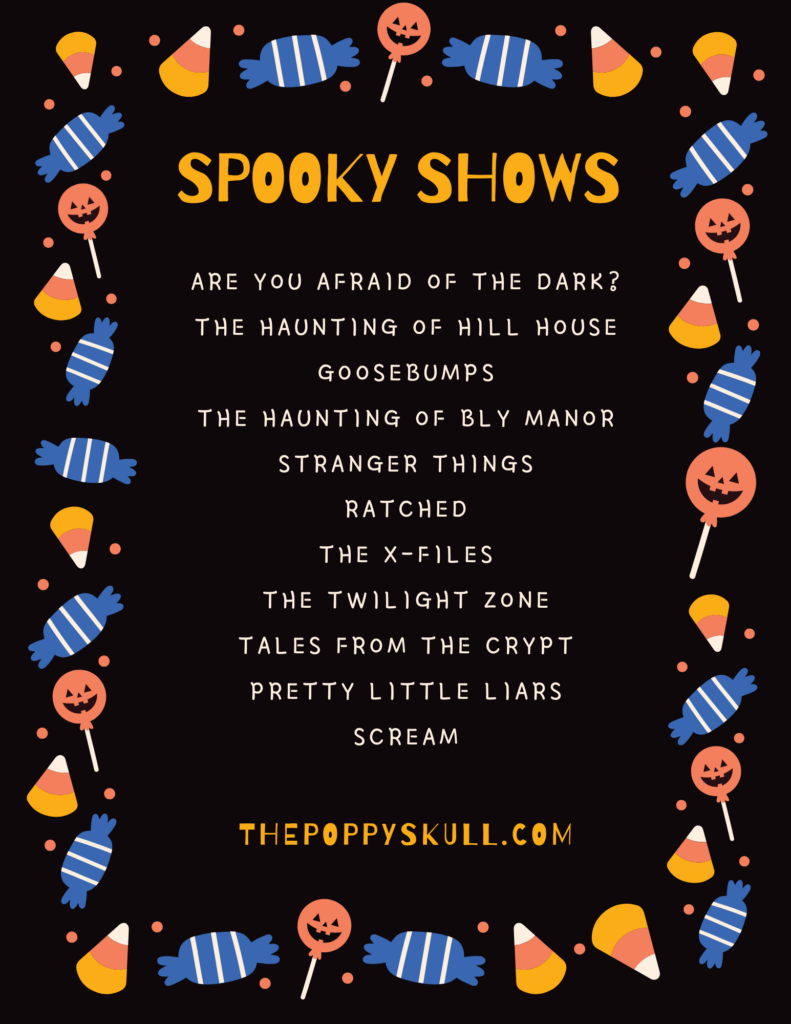 There are a few shows on this list I really enjoyed watching and would definitely watch again. I loved The Haunting of Hill House when it came out two years ago and I have been meaning to re-watch it. I was also a huge fan of Pretty Little Liars when it was on t.v. Pretty Little Liars is not so much a horror show, however it can be spooky and suspenseful. I was re-watching the whole series earlier this year, however it has been removed from Netflix.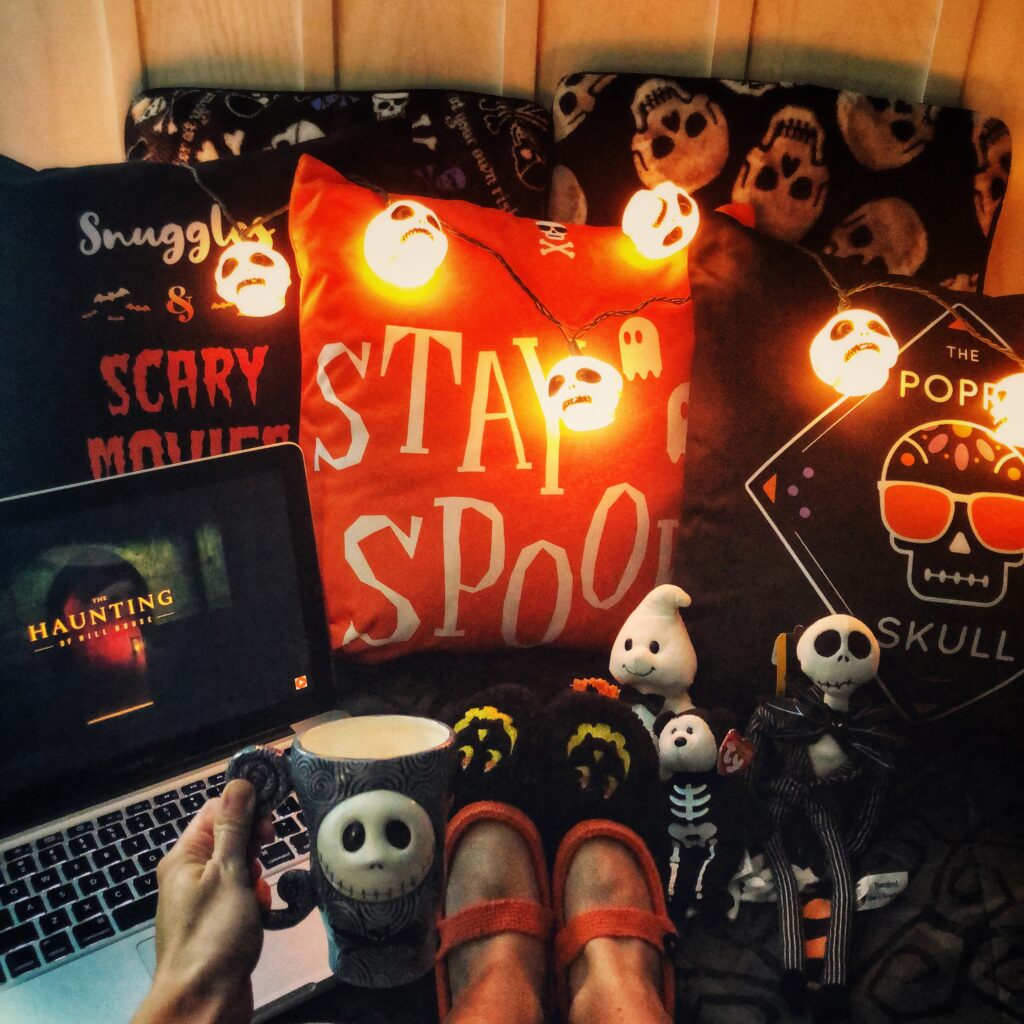 I used to love watching Are You Afraid of the Dark and The X-Files when they were on t.v. too. Comment down below if you enjoy any of these shows and if you have any recommendations for other spooky shows!
Tonight is a perfect October night to get comfy, build a Halloween fort, make some skull pumpkin bread, mix up a Halloween drink, and watch a spooky show from this list!
I hope you have enjoyed Blog-O-Ween Day 16!
Stay Spooky!
-Caroline 🙂
Shop the Stay Spooky Collection!