During the fall, I enjoy going to a winery on a nice autumn day. In October, the weather is still nice enough to sit outside and sip some wine. One of my favorite wineries, William Heritage Winery, usually hosts Harvest Weekends in the fall. Last year when Alex and I went to their Harvest Weekend, we got engaged! This year we went back to Heritage to enjoy another Harvest Weekend. Today on Blog-O-Ween Day 27, I am showing you what William Heritage Winery has to offer.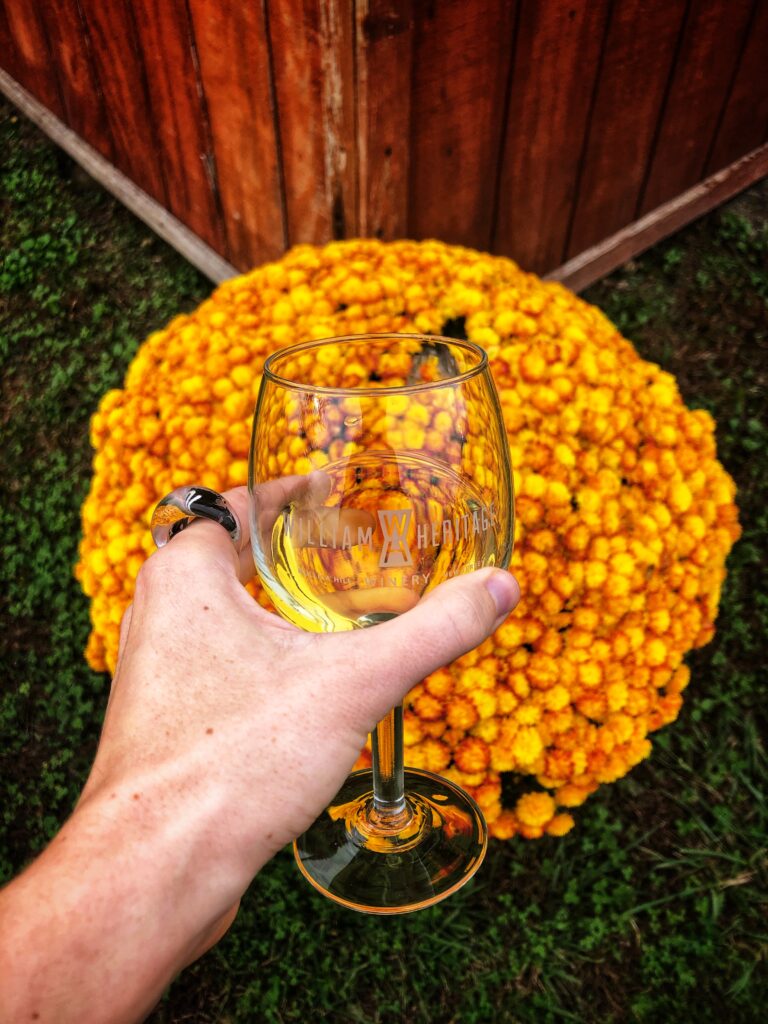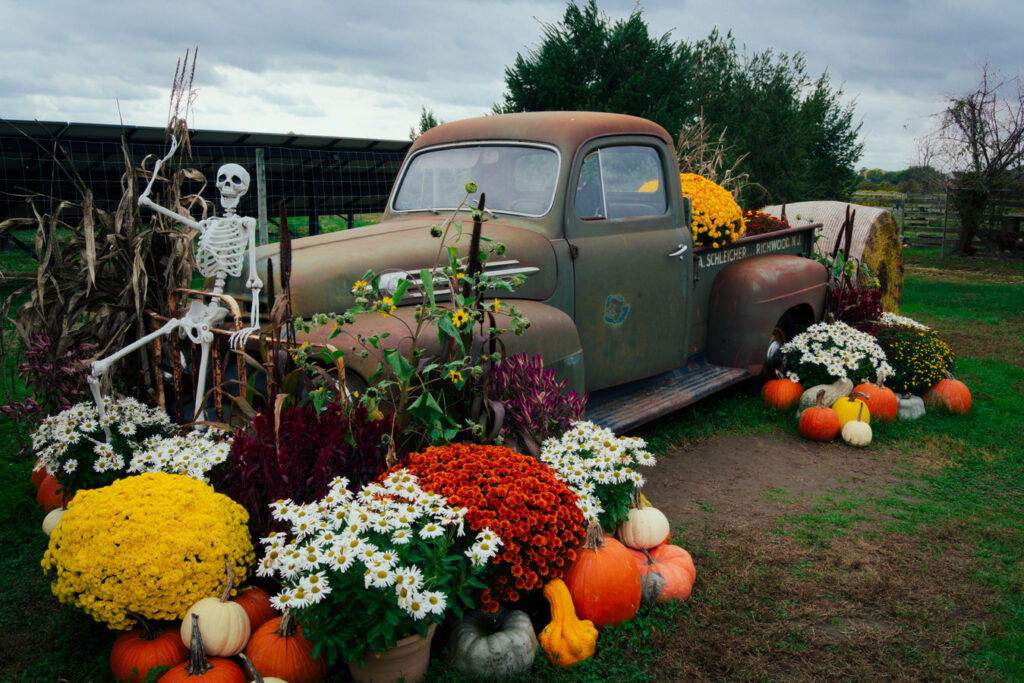 Harvest Weekends
William Heritage Winery is located in Mullica Hill, NJ. Whether you are coming from Philly, Delaware, or Jersey, this winery is easy to get to. Alex and I have been going here for years. Heritage Winery has many events throughout the year. The most recent event taking place is Harvest Weekends.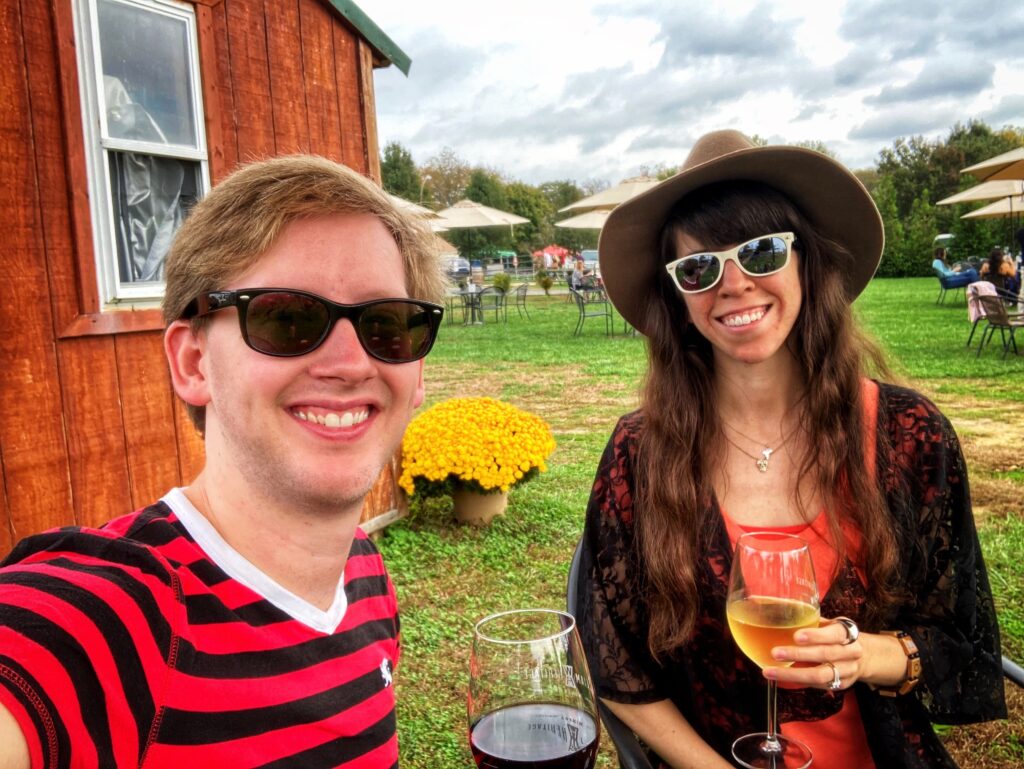 During the month of October, Heritage's Harvest Weekends consist of wine, live music, and food trucks. Alex and I went this past Saturday and we had a blast! You have to make a reservation online if you want to attend this event. Once you make a reservation, you have your own table for about an hour and a half to two hours.
William Heritage Winery sells wine by the bottle, glass, or wine flights. Alex and I love their wine flights. They are fun to drink and it is a great way to sample a few different wines.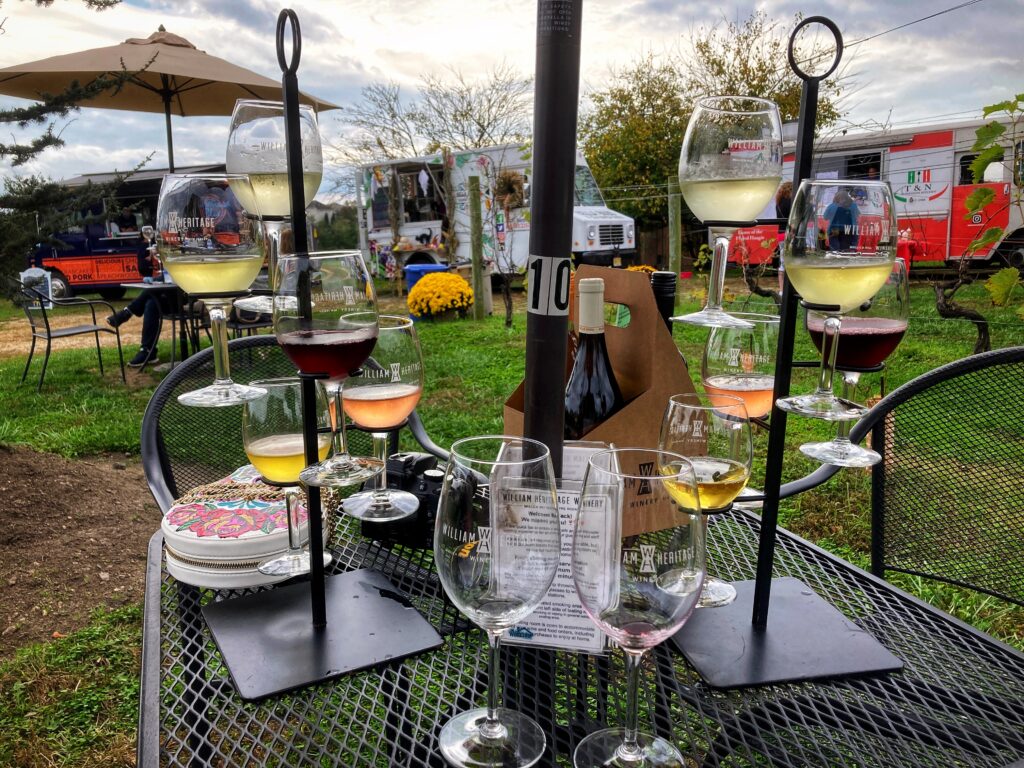 Whenever Heritage hosts an event, they always have great live music. They usually have an acoustic singer songwriter performing covers. It is the perfect music to listen to while enjoying a nice fall day with some wine.
Throughout the Harvest Weekends in October, William Heritage Winery has food trucks. The trucks are a little different every weekend but they usually have a good variety of food.
Even though there are restrictions at the winery due to COVID 19, we had a fantastic time. It is nice having a reserved table rather than trying to find an open one during a busy fall weekend. Another thing I love about the Harvest Weekends at Heritage is the fall decorations. They always have a beautiful display of mums and pumpkins which is great for pictures!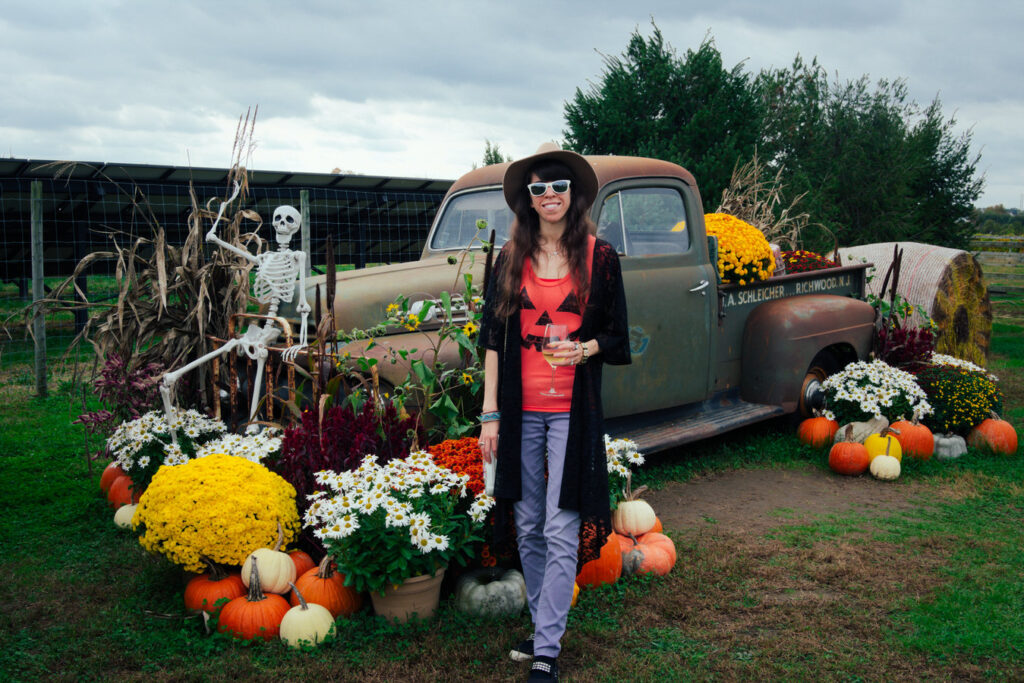 November Weekends
William Heritage Winery is also doing reserved outdoor seating during the weekends in November. There are no food trucks, however there will be live music. Heritage will sell their own cheese plates and other food items to go with your wine.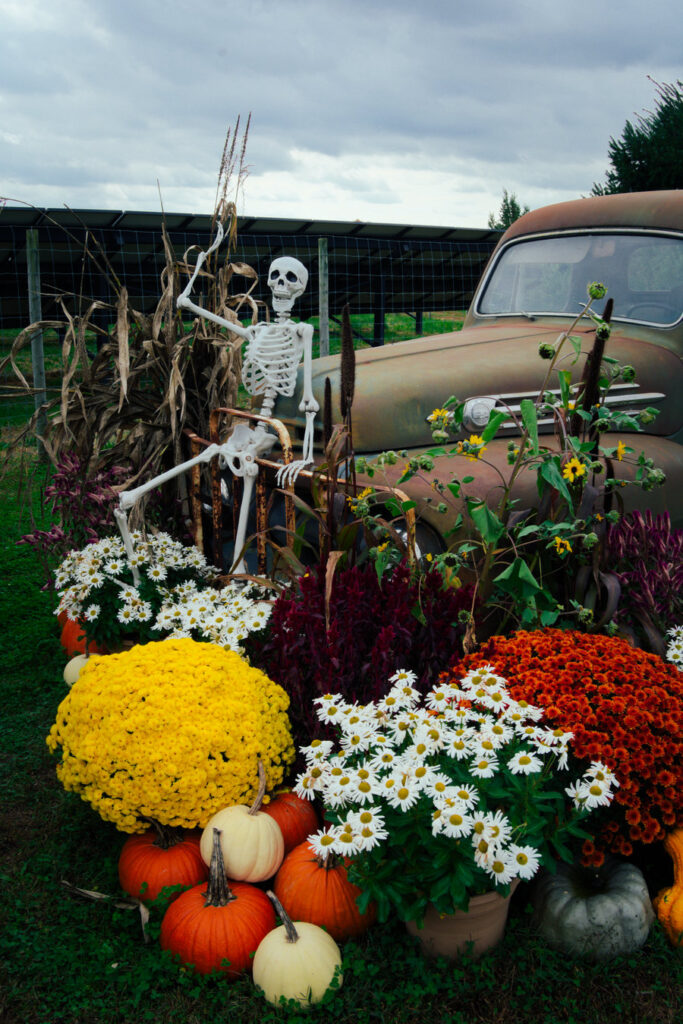 Heritage will also have a heated area with Adirondack chairs that you can reserve. This area seats up to 8 people and costs $30. You can reserve this area any day of the week.
William Heritage Winery is one of our favorite places to go. We love their wine and always have a great time. The staff is very friendly and we always have a blast when we are there. If you have never been there I would definitely recommend going, especially before the weather gets too cold.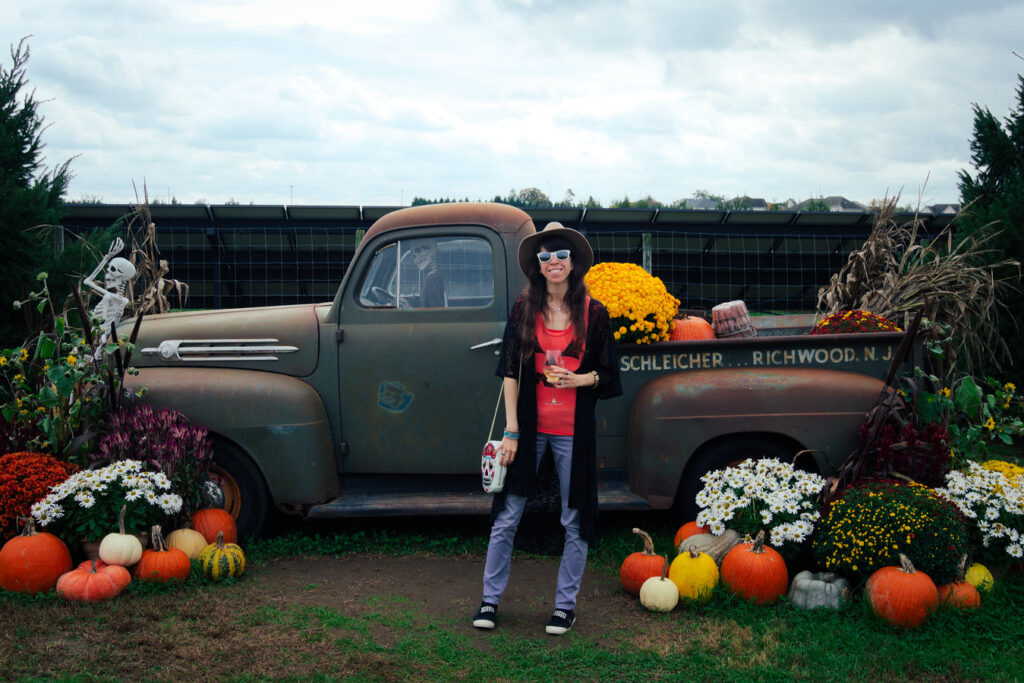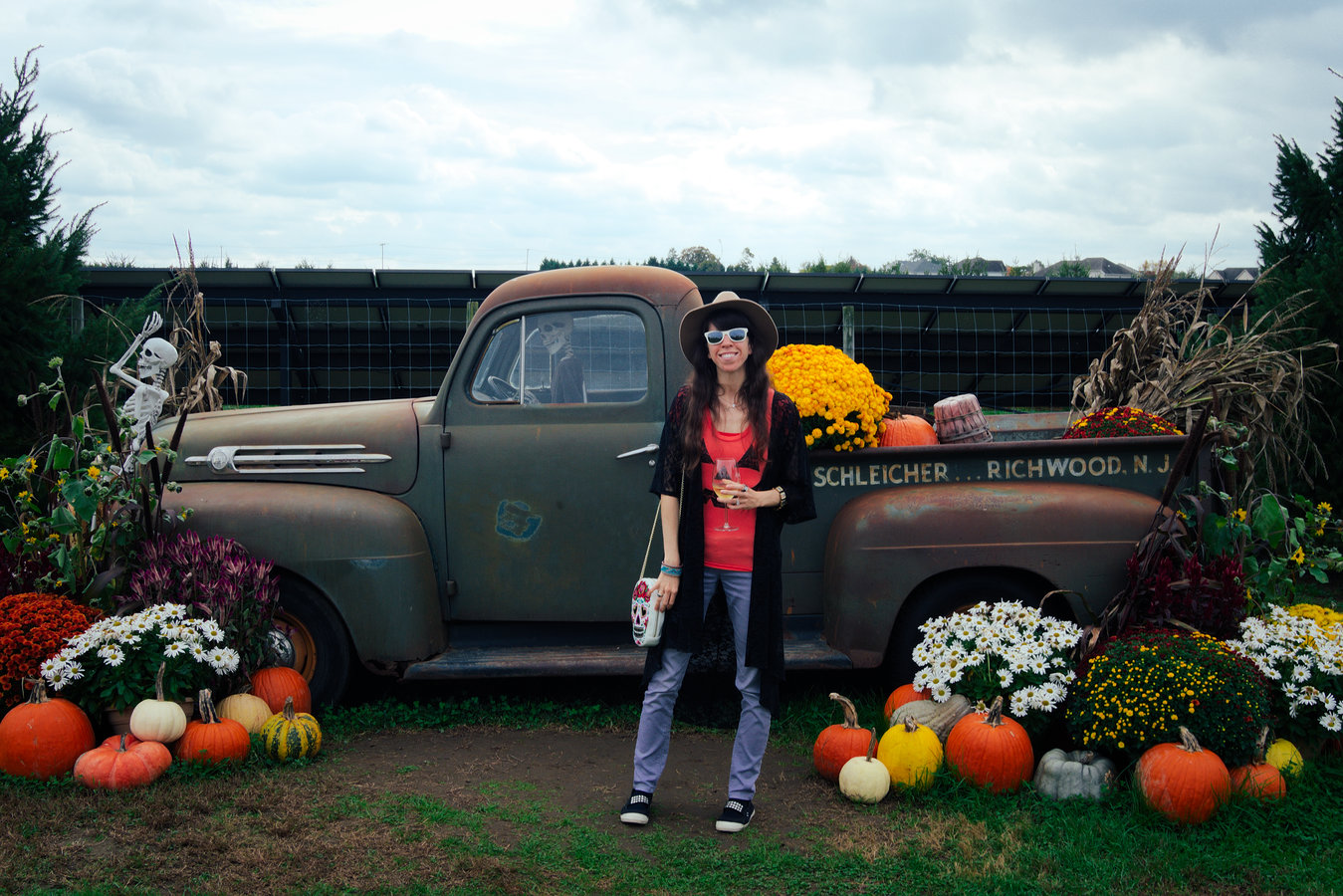 I hope you have enjoyed Blog-O-Ween Day 27 and reading about what Harvest Weekends are like. Please check out some of the other Blog-O-Ween posts such as, Blog-O-Ween Day 21- Six Cozy Fall Items You Need and Blog-O-Ween Day 16- Spooky Shows to Watch.
Stay Spooky!
-Caroline 🙂
Shop the Stay Spooky Collection!