If you are hosting a Halloween party this year, a playlist is always a good idea. Music can set the tone for the party, and for a Halloween party, you want it to feel fun and spooky. For Blog-O-Ween Day 7, I wanted to share my Monster Mash Mix Tape with you!
-This is Halloween- Danny Elfman
-Halloween Theme- John Carpenter
-The Weekend Before Halloween-Fireworks
-Halloween- A.F.I.
-Thriller- Michael Jackson
-We Love Like Vampires-Sparks The Rescue
-Dancing With A Ghost- Valencia
-Highway to Hell- AC/DC
-Psycho Killer- Talking Heads
-Werewolves of London- Warren Zevon
– (Don't Fear) The Reaper- Blue Oyster Cult
-I Put A Spell On You- Creedence Clearwater Revival
-Hells Bells-AC/DC
-Ghostbusters- Ray Parker Jr.
-Monster Mash- Bobby "Boris" Pickett and the Crypt-Kickers
-Jack's Lament- Danny Elfman
-Dead- My Chemical Romance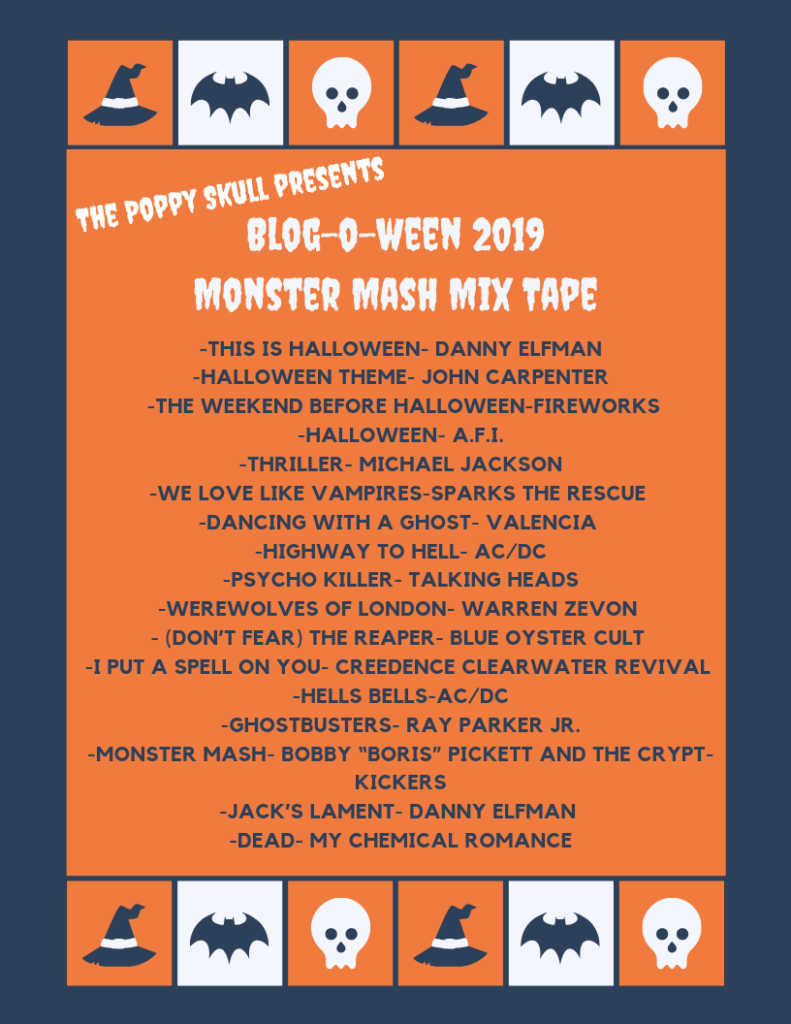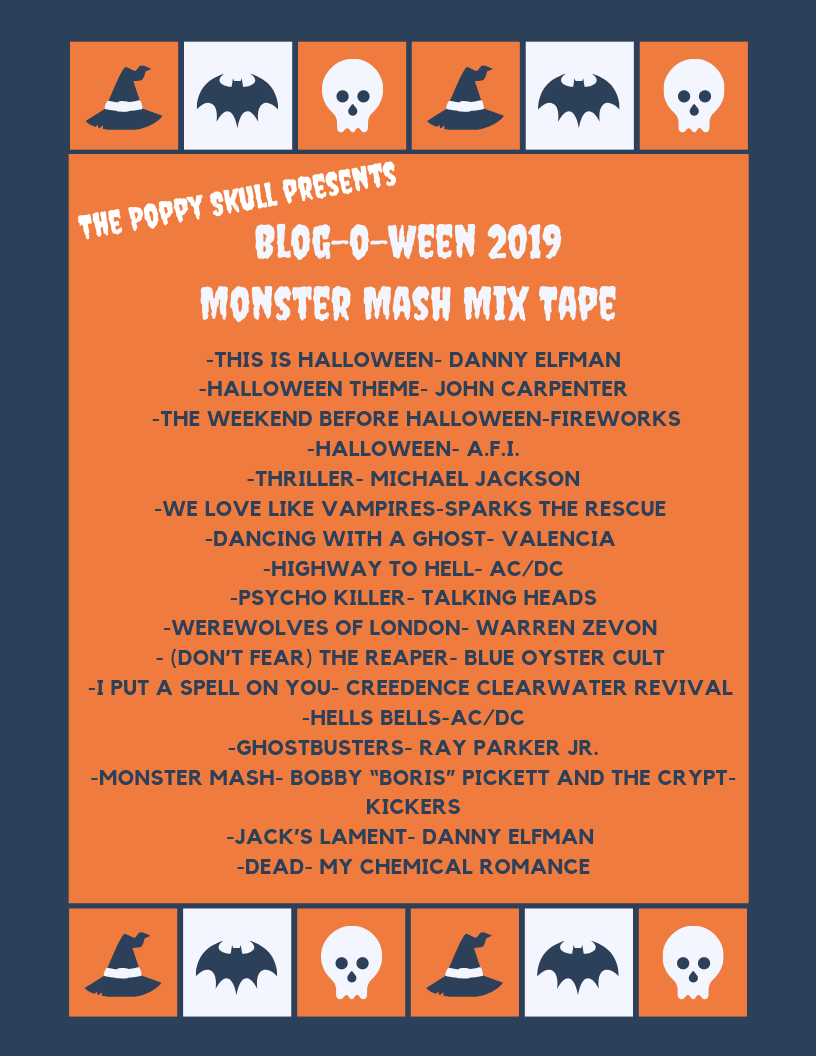 Even if you are not hosting a Halloween party, this playlist would still be fun to listen to while decorating or throughout the month of October.
To listen to this playlist, you could create it on YouTube, Spotify, or other streaming services, or download the songs and make an old fashioned Mix Tape.
If you give this playlist a listen, please let me know what you think!
I hope you enjoy my Monster Mash Mix Tape! Make sure to check out the rest of the Blog-O-Ween posts here!
Stay Spooky
-Caroline