I'm sure it is no surprise that since I love Halloween so much I try to decorate every single area of our house. I usually have certain Halloween inspired decorations out all year, however during the month of October I always take it up a notch. A new area I got to decorate this year is our new entryway. Today for Blog-O-Ween Day 21 I am sharing my Halloween Entryway Decor.
Entryway Table
We have a long table in our entryway which is perfect for decorations. Since there are two levels to this table I had twice the fun decorating! I started with decorating the top of the table. In the middle I displayed this amazing pumpkin succulent centerpiece my cousin's friend made for my bridal shower!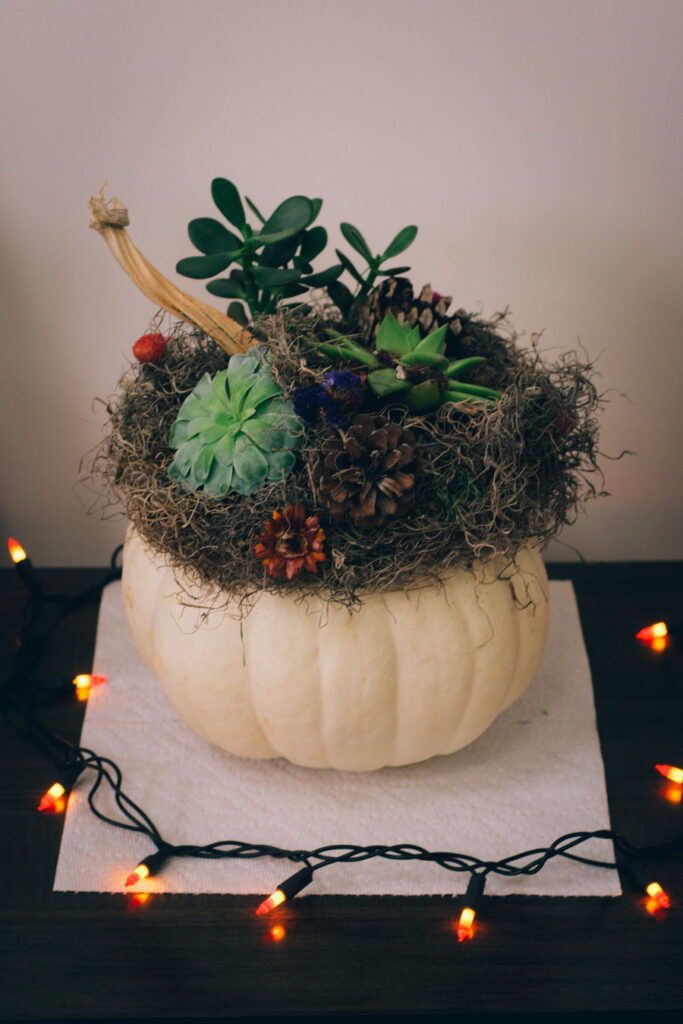 I also added two pieces of Halloween art to each side of the pumpkin. On the right side you will find a painting I did a few years ago at a painting and sip party. Next to that is a diffuser and a spooky Halloween book. I have been diffusing the Pumpkin Pie essential oil by Woolzies and it smells amazing!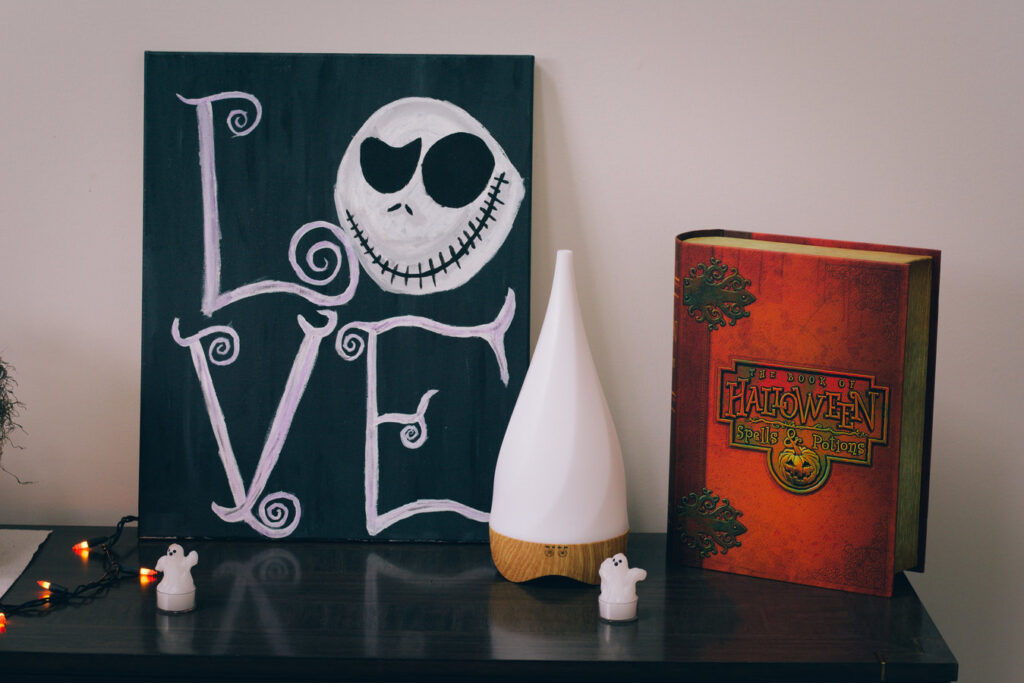 On the left side of the pumpkin centerpiece is a picture my brother made for me. He took this black and white pumpkin photo on his film camera, developed it himself, and had it printed on canvas as a present for me. In front of the picture you will find a skeleton bride and groom and a spooky Halloween tree. To finish off the top of the table I added cute little ghosts.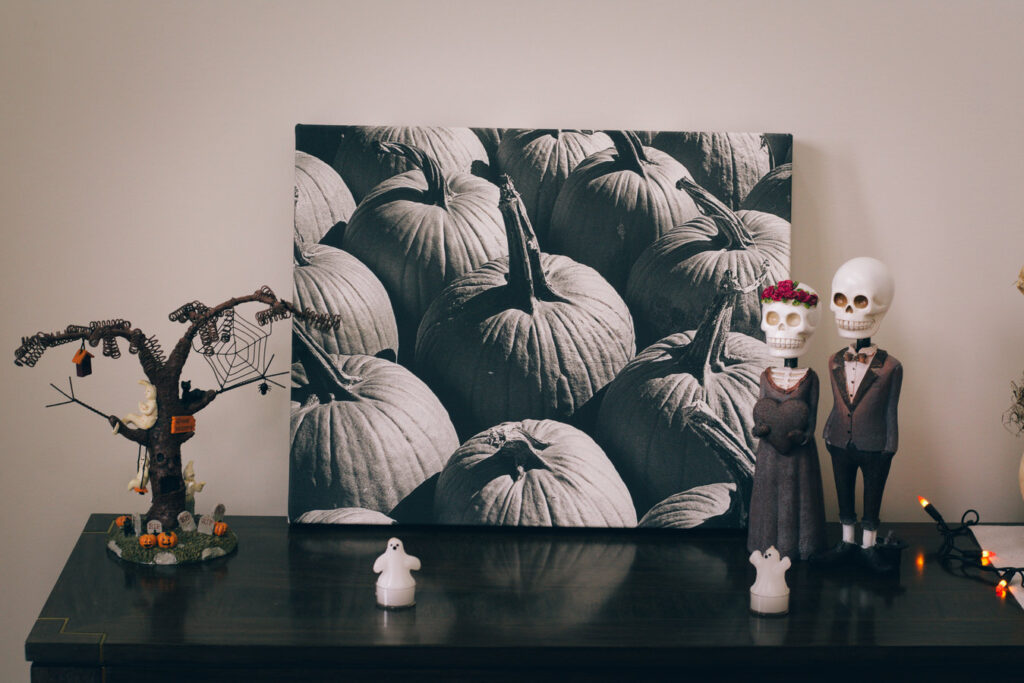 Bottom Shelf Decor
I started decorating the bottom shelf of our table by adding these awesome Rae Dunn Halloween pumpkins. I found both of these pumpkins on separate trips to T.J. Maxx this year. In the middle of the pumpkins I placed my Rae Dunn Halloween sign my mom got last year.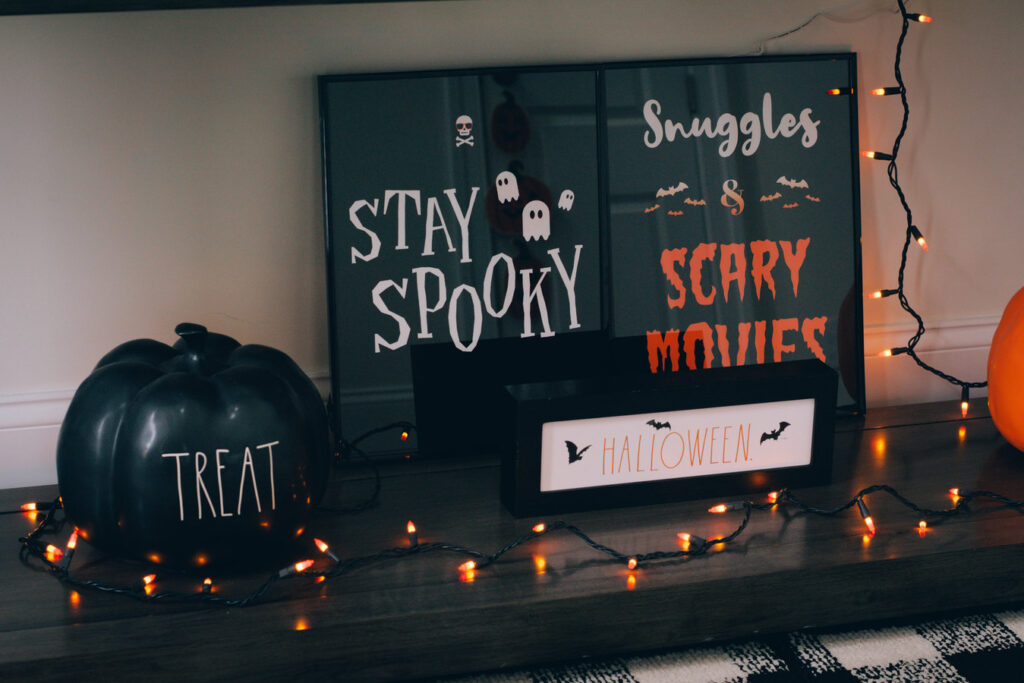 Behind the sign I added two of my original framed designs, Stay Spooky and Snuggles and Scary Movies. Both of these are available to purchase and you can check them out here. They are perfect for the Halloween season or if you are like me, to display in your house all year.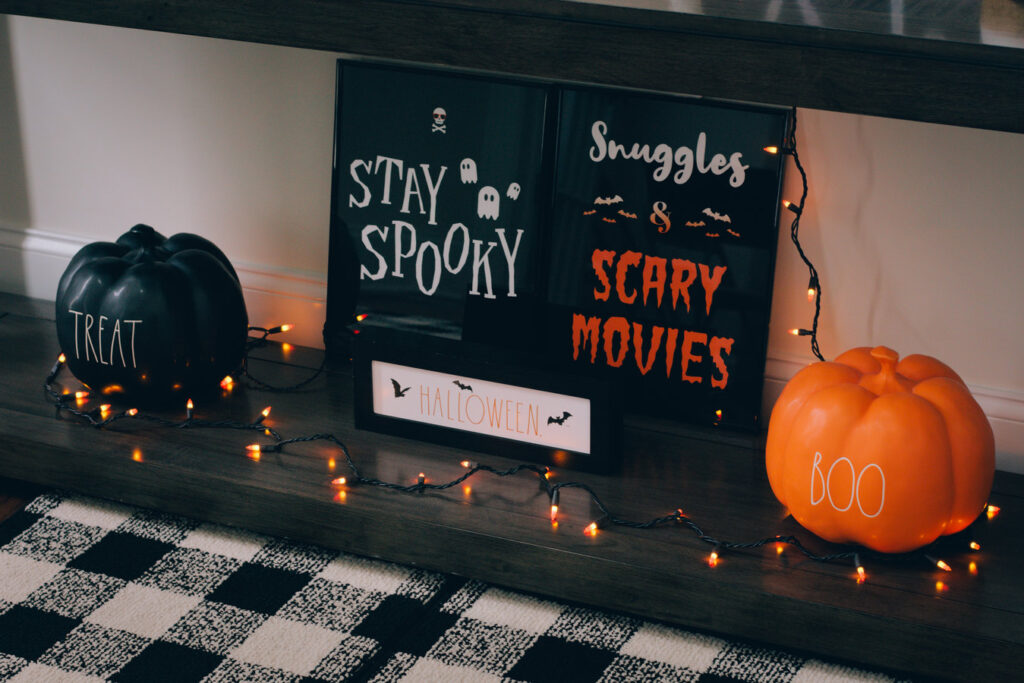 After decorating the top and bottom of the table I knew I needed to add the finishing touch of string lights! I choose these orange candy corn lights to decorate the entire table. Once the lights were up I added my skeleton dog to guard the door.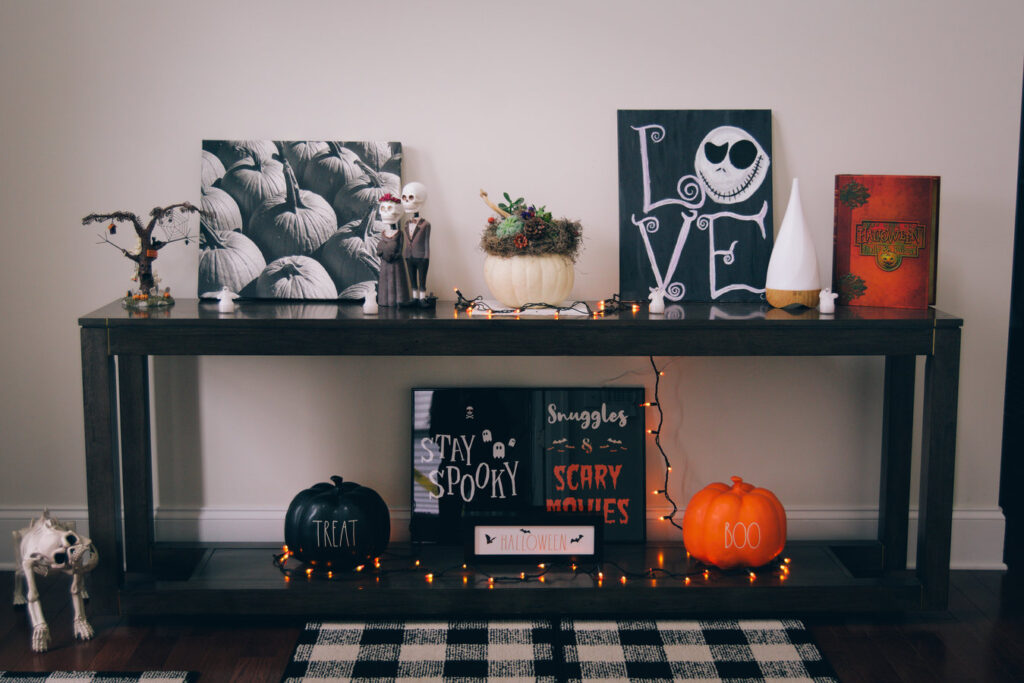 I am really happy with how the Halloween Entryway Decor turned out! It was fun to decorate this new area this season. I hope you have enjoyed Blog-O-Ween Day 21 and that it gave you some tips for your own Halloween Entryway Decor.
Stay Spooky!
-Caroline 🙂
Shop my Stay Spooky and Hallowedding Collection here!
Check out some of the other Blog-O-Ween posts below: