After getting married on October 30, 2021 Alex and I took a spooky mini-honeymoon to Salem, Massachusetts. We arrived in Salem on Thursday, November 4th and left on Tuesday, November 9, 2021. We had the most amazing time and I wanted to share what we did on our second full day! If you missed my first post in this Honeymoon in Salem series, Honeymoon In Salem- Traveling To Salem, make sure to read that one too.
Breakfast
Our second day of our honeymoon in Salem fell on a Saturday. It was definitely more crowded than the week days, however it was not extremely packed like it can be in October.  For breakfast, we wanted to check out The Ugly Mug Diner. One of Alex's students recommended it, however going on a Saturday was not the best idea. The restaurant was already booked and they do not take reservations. The Ugly Mug does have a waiting list but it was already full. 
Alex and I walked over to Gula Gula Cafe instead and put our name on the waiting list. It was going to be an hour wait so we walked around and explored the shops. We had not been to this part of Salem yet so it was a good time to explore. We browsed through a lot of unique shops and we found the location of The Witch House. Our tour of The Witch House was scheduled for later that afternoon and it was nice to know it was not far from us. I was able to purchase our timed tickets for The Witch House the week before we went to Salem, which I definitely recommend doing.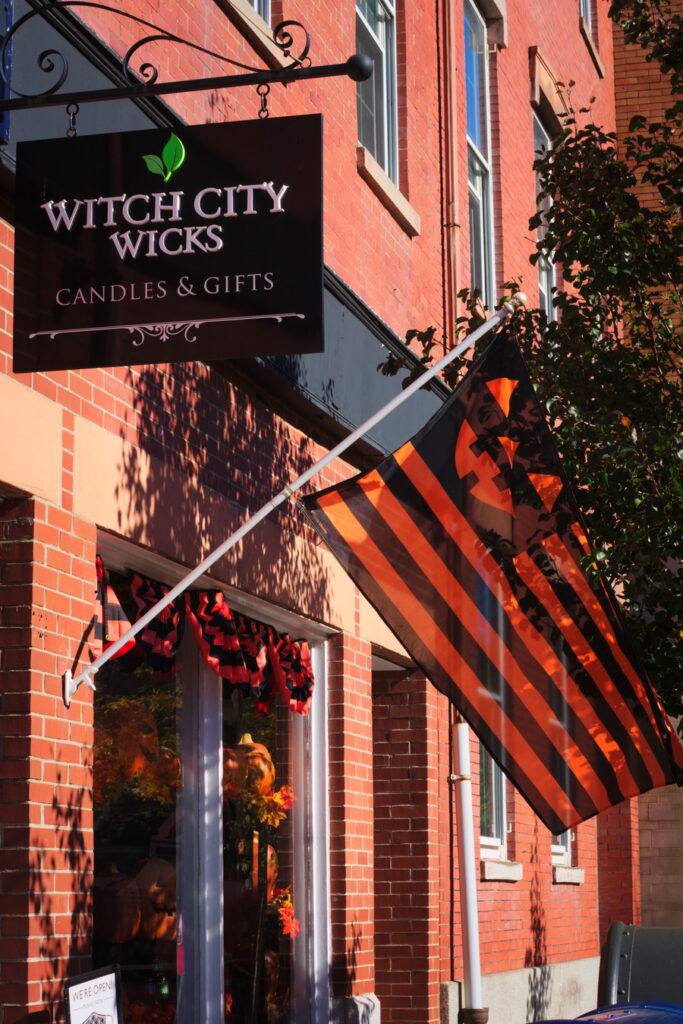 We were seated at Gula Gula Cafe around 2pm and had a late breakfast. Between the two of us, we ordered tea, coffee, soup, croissants, and waffles. Everything was delicious! Once we were finished eating, we decided to hang out at the cafe longer and enjoy our warm beverages.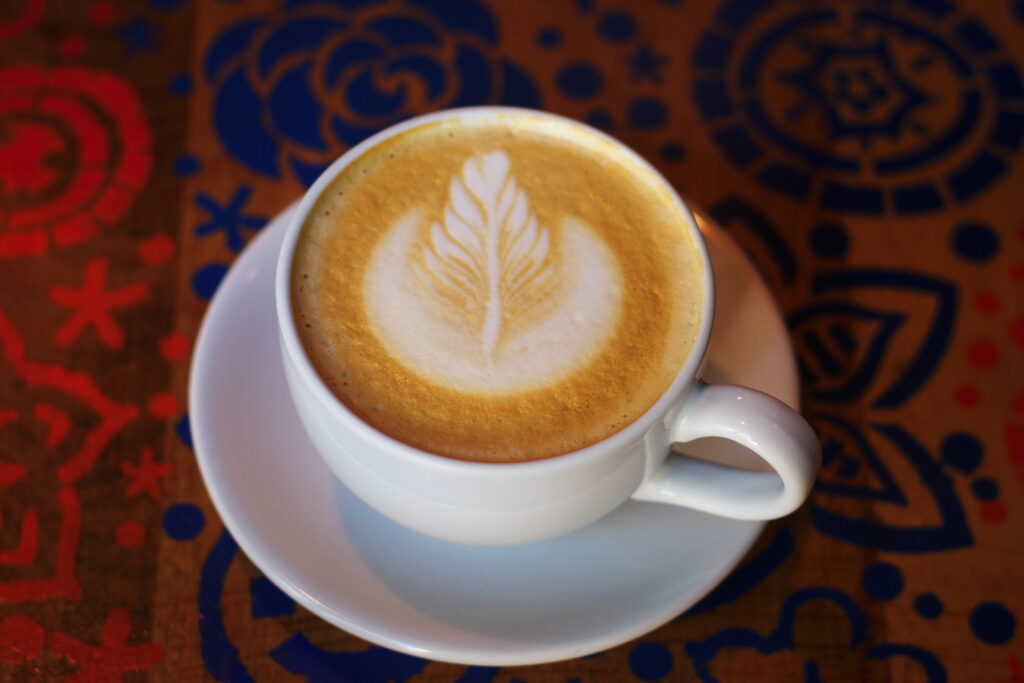 The Witch House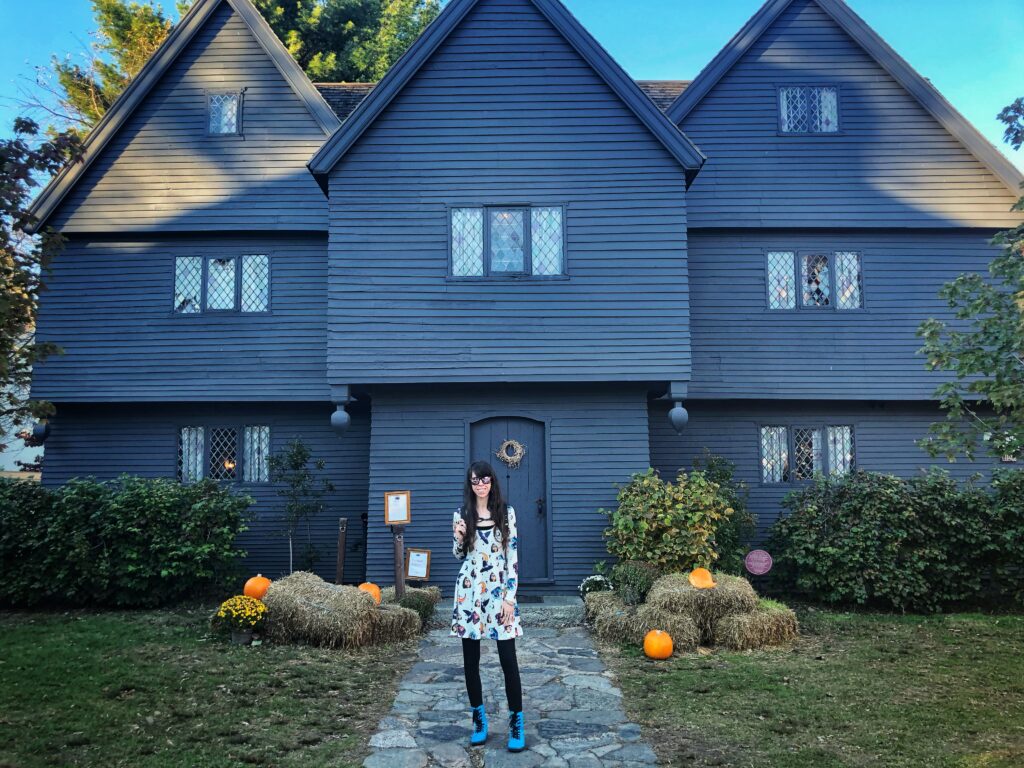 Next up on our itinerary on our spooky honeymoon in Salem was the Jonathan Corwin House, aka The Witch House. As I mentioned earlier I purchased timed tickets for our tour the week before our honeymoon. Purchasing a ticket gets you a self guided tour of the inside of the house. I would definitely recommend doing this tour if you have never been inside The Witch House before. After our tour we were able to take photos in front of the house.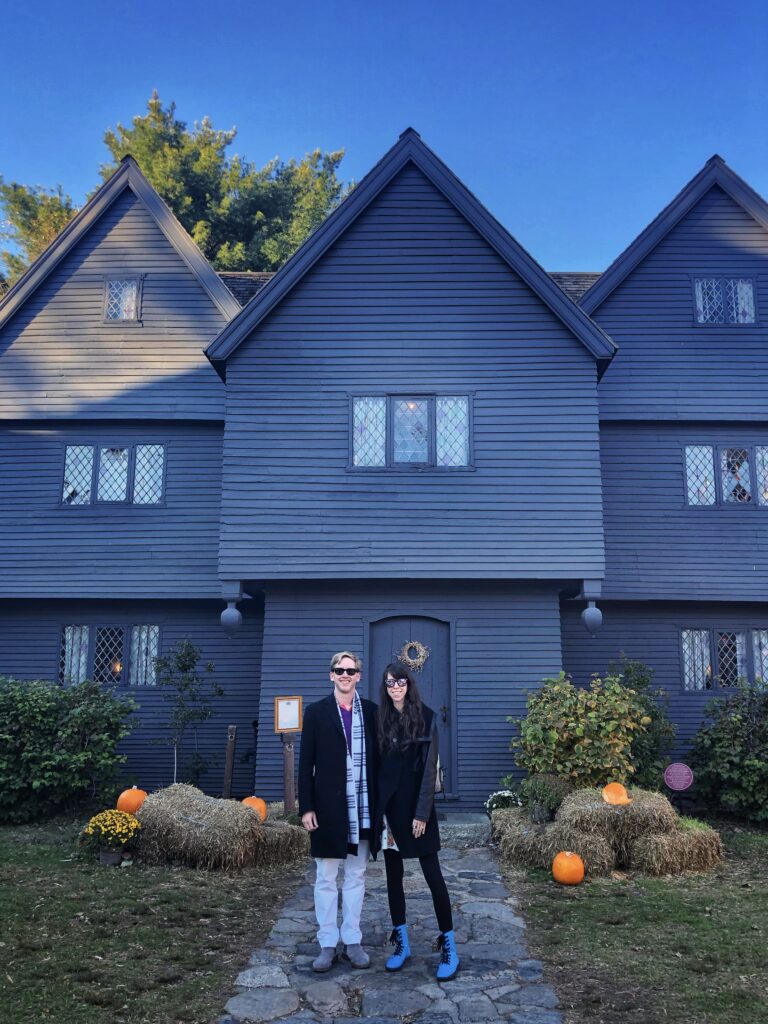 The Ropes Mansion
Right down the street from The Witch House you will find The Ropes Mansion, aka Allison's House from Hocus Pocus. The inside of the mansion was closed, however there was a cute garden out back that you were able to walk around.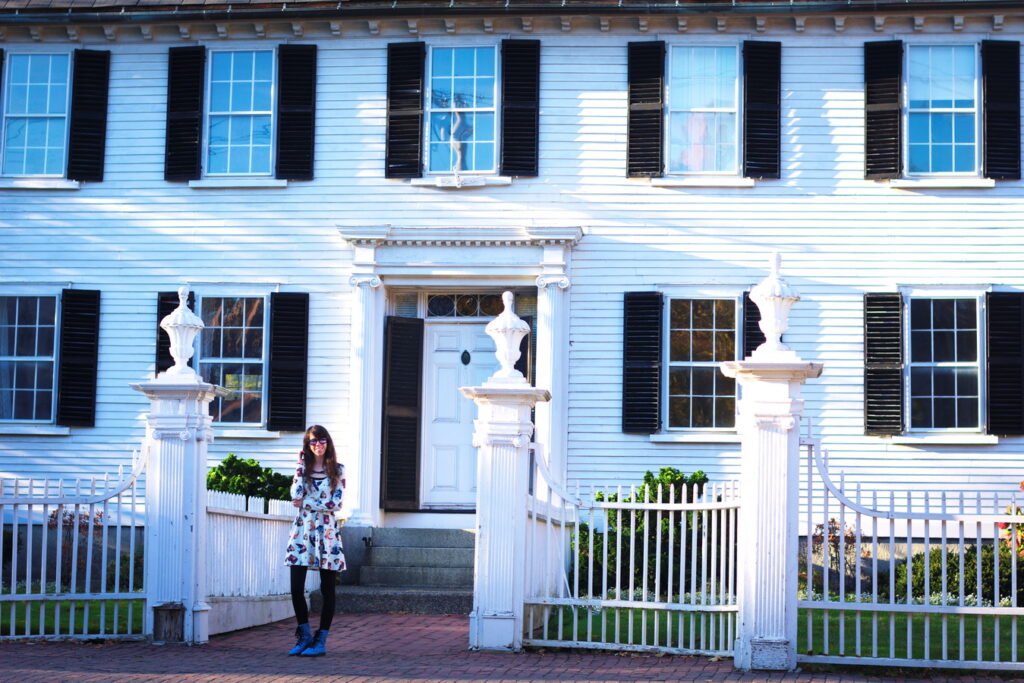 Alex and I decided to walk further down the street and explore a quieter area of Salem. We had a great time exploring and admiring all of the houses and decorations on this part of Essex street.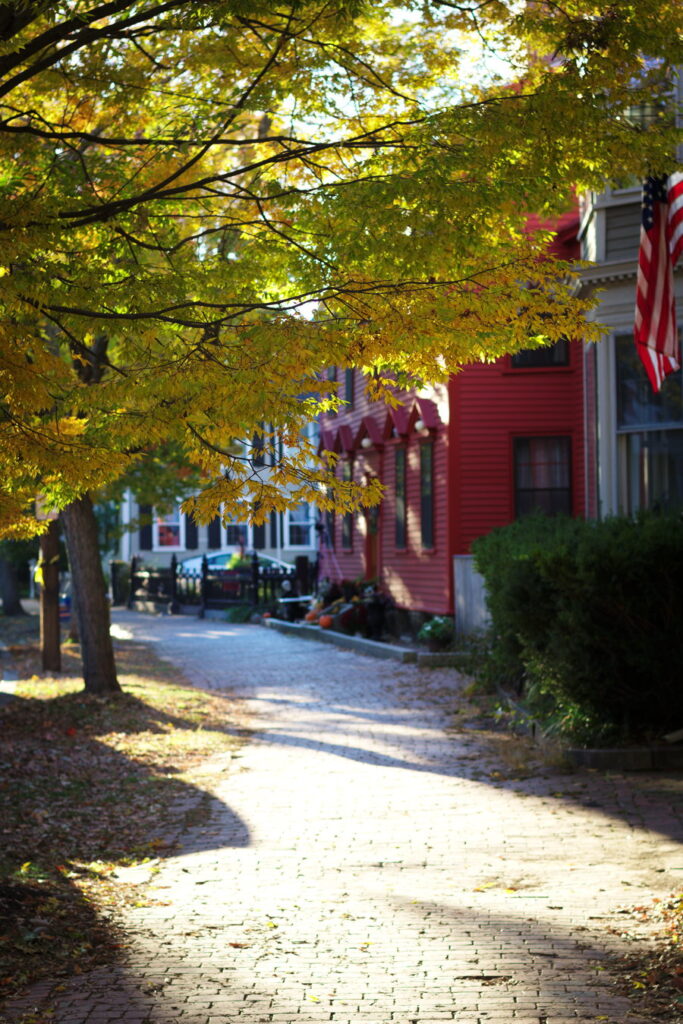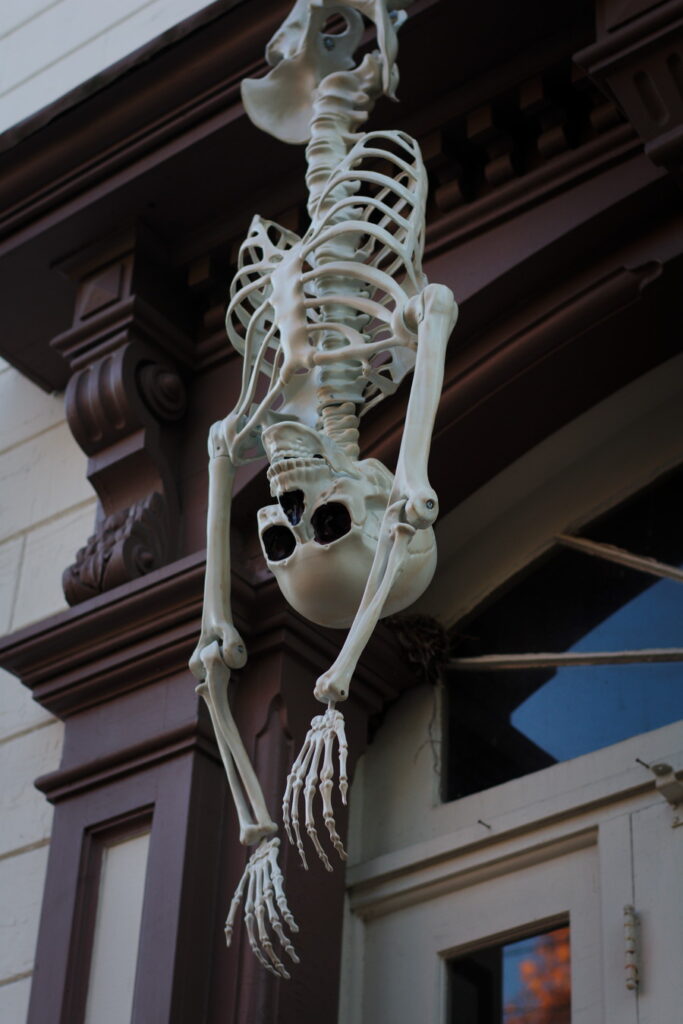 Pedestrian Mall
After we walked around a bit, we made our way back to the Essex Street Pedestrian Mall to do some shopping. Throughout the day we had noticed a lot of people walking around with witch hats on. It is common in Salem to see people walking around wearing a witch hat or costume. Alex ended up asking someone where they purchased their hat and they directed us to Coon's Cards and Gift Shop.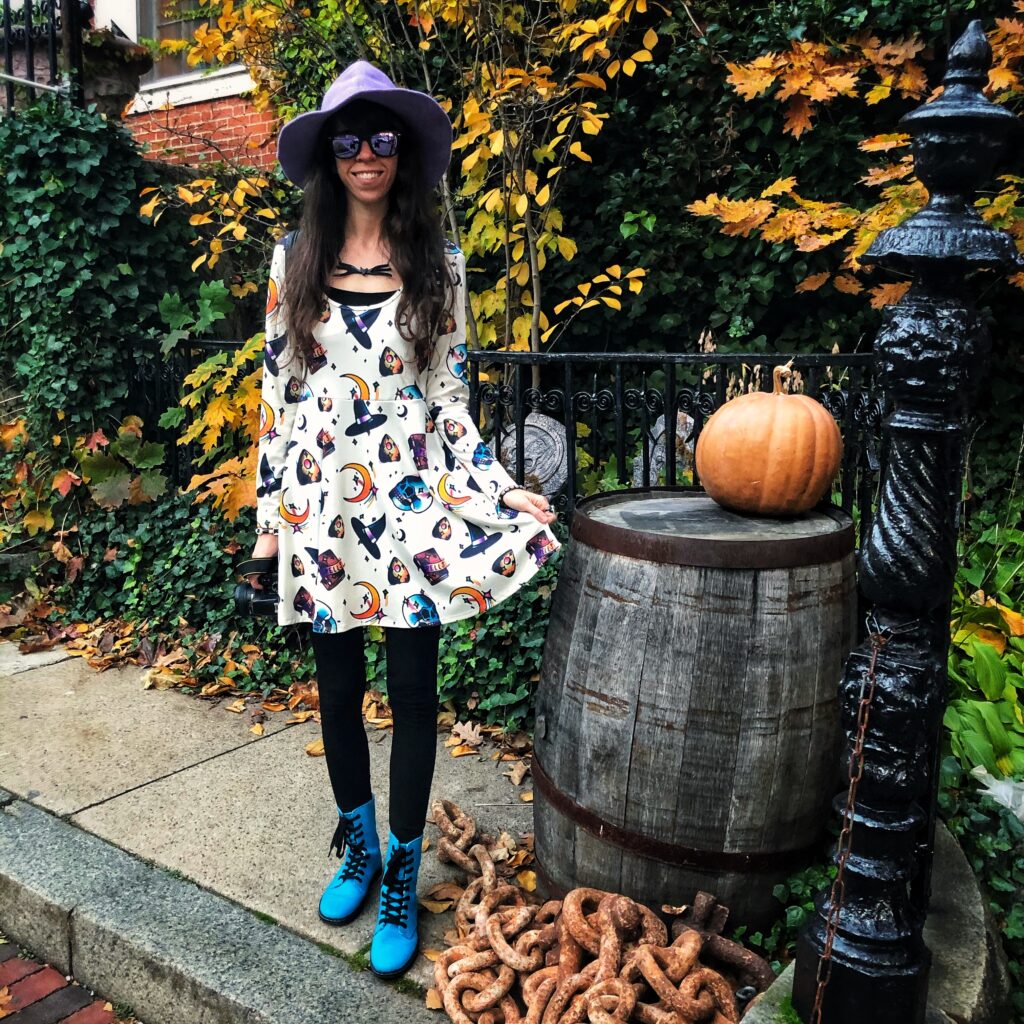 Coon's Cards and Gift Shop is a great place to purchase many souvenirs from Salem, including their Modern Witch Hat. These hats are lightweight, made out of a soft fabric, and fit great! They also have many colors to choose from. I ended up purchasing a light purple one and wore it during the rest of our honeymoon in Salem. Coon's also sells Salem apparel, Tarot cards, home decor, jewelry, and more. This is definitely a gift shop I would recommend browsing around on your trip. 
The Old Town Hall
Once we got my witch hat, we decided to check out another Hocus Pocus location, The Old Town Hall. The city still uses this Town Hall for public events like farmers markets, fundraisers, parties, and weddings. There was nothing going on the day we visited but it was fun to take some pictures in front of it.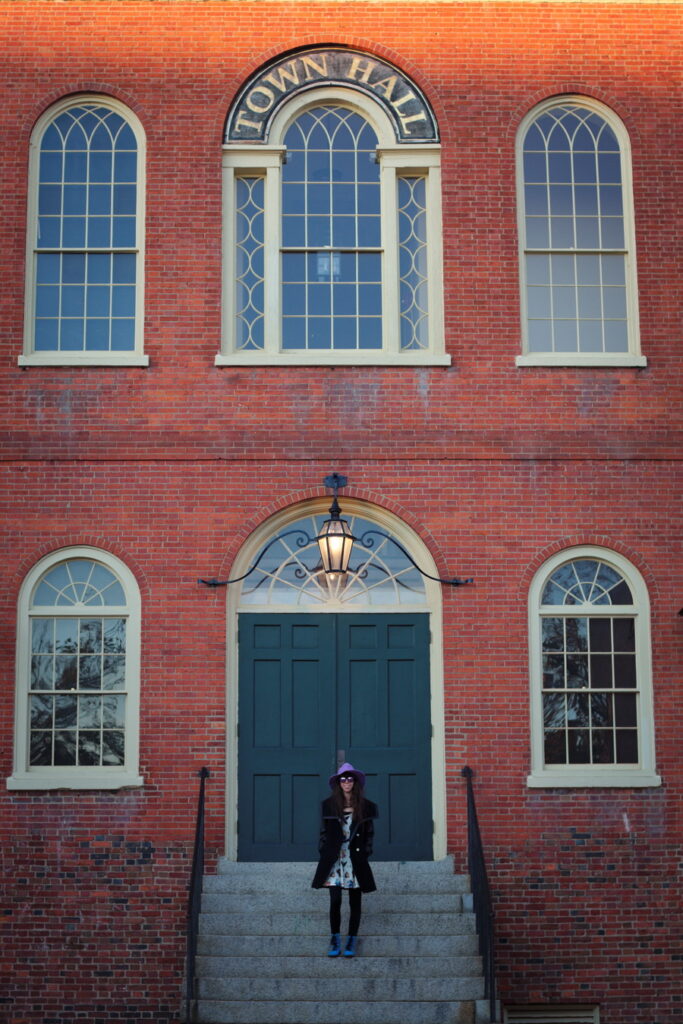 Count Orlok's Nightmare Gallery
Alex and I continued to walk around Essex Street Mall and decided to go into Count Orlok's Nightmare Gallery. When you first step inside you will find a store full of masks, t-shirts, and other memorabilia. If you want to check out the monster museum you can purchase a ticket and walk through. This sounded like fun to us so we purchased a ticket and made our way through the museum.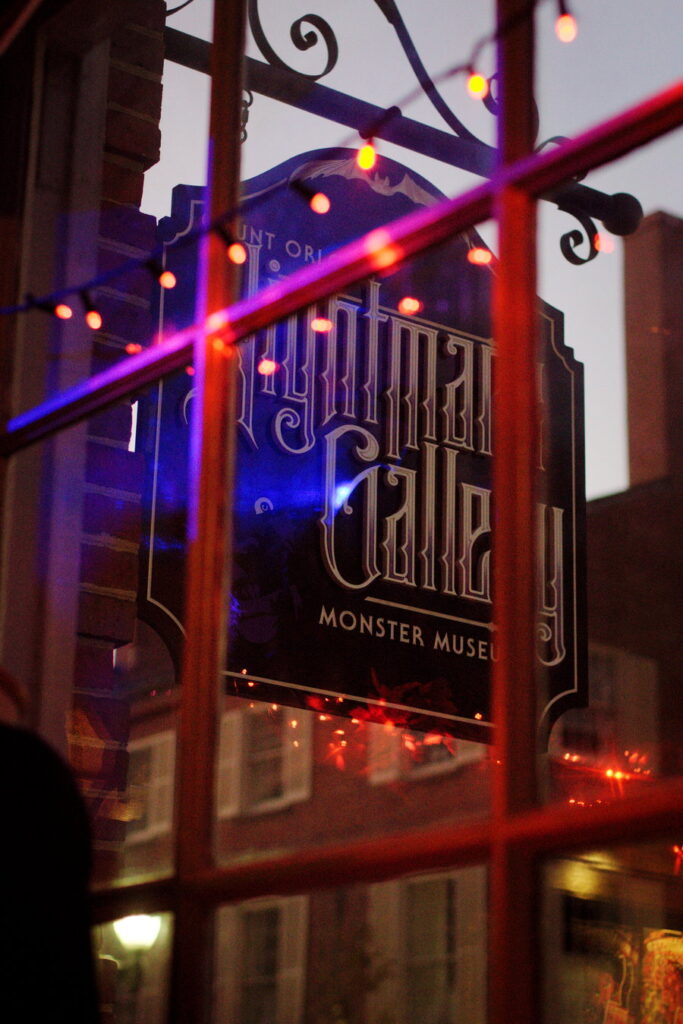 Count Orlok's Monster Museum is full of wax characters from many horror movies. There were plaques in front of each wax figure giving you information about each horror movie and character. All of the characters were spooky and full of detail. Just an fyi, photography is not allowed in the museum. 
After exploring Count Orlok's Nightmare Gallery, we headed back to The Tavern at the Hawthorne Hotel for another delicious dinner. Once we were done dinner it was time to get some rest for our third full day in Salem!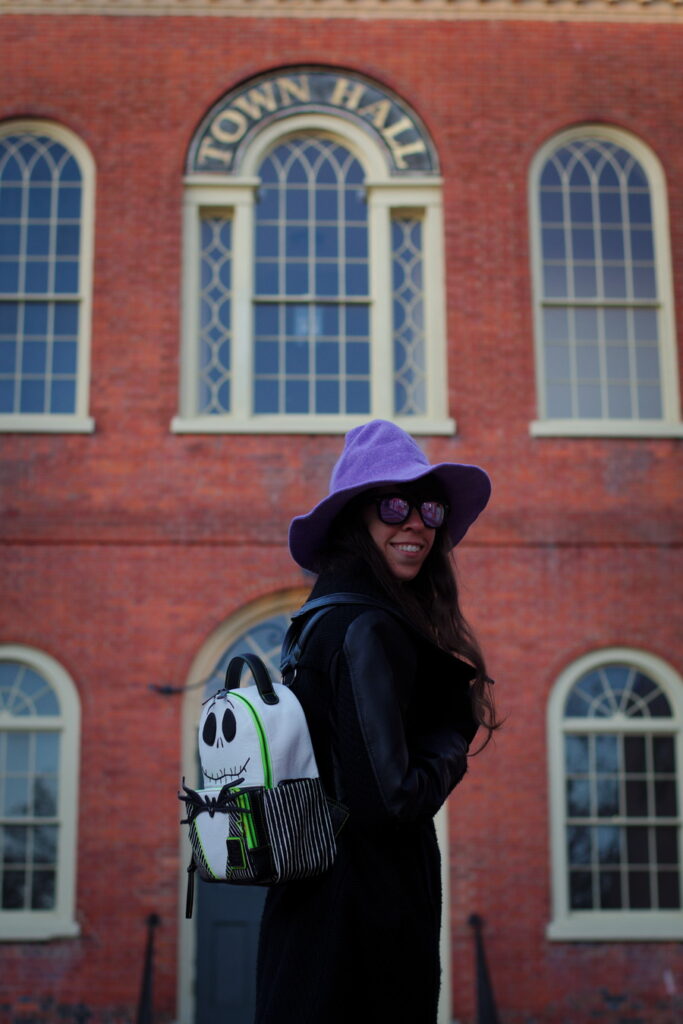 Stay Spooky!
-Caroline 🙂
If you missed Blog-O-Ween Day 1, check it out here: Blog-O-Ween Day 1- 2022 Nightmare Before Christmas Coffee Corner
Check out my other Salem posts:
Spooky Salem Road Trip Playlist
Honeymoon In Salem- Traveling To Salem