After getting married on October 30, 2021 Alex and I took a spooky mini-honeymoon to Salem, Massachusetts. We arrived in Salem on Thursday, November 4th and left on Tuesday, November 9, 2021. We had the most amazing time and I wanted to share what we did on our first full day! If you missed my first post in this Honeymoon in Salem series, Honeymoon In Salem- Traveling To Salem, make sure to read that one too.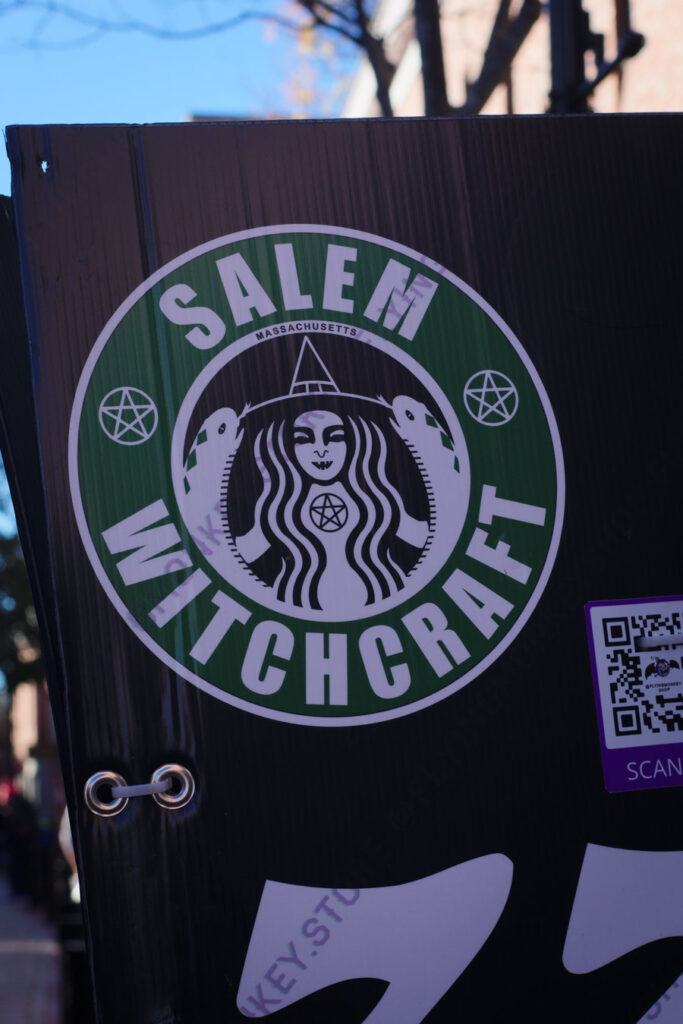 Before we went to Salem, I made a list of things we wanted to see, places we wanted to eat, and stores and coffee shops to check out. I also purchase tickets for some of the bigger attractions before we left in case they sold out.
Nathaniel's Restaurant
Our first full day of our Spooky Honeymoon in Salem begins with us waking up from a restful sleep at the Hawthorne Hotel. We had breakfast at Nathaniel's Restaurant, which is located inside the hotel. I was able to make a breakfast reservation online before we even left for our honeymoon. This was nice because we knew exactly where we were eating on our first day and did not have to worry about finding a restaurant. Breakfast at Nathaniel's was delicious! I had french toast and it hit the spot.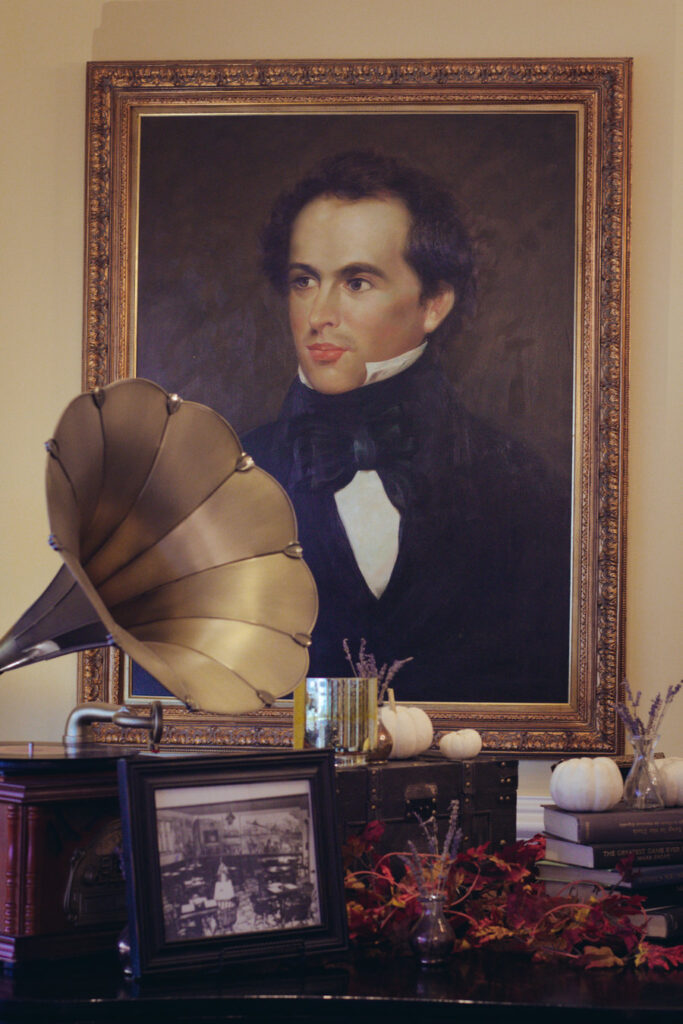 Salem Witch Museum
After we took our time enjoying breakfast we made our way over to the Salem Witch Museum. The Witch Museum is across from Salem Common (a beautiful park in downtown Salem), right down the block from our hotel. I purchased tickets for the Witch Museum about a week before we left. The tour in the museum was fun, spooky, and educational. It is a narrated guided tour with statues depicting different scenes before, during, and after the Salem Witch Trials .
We learned about how the Salem Witch Trials came to be and what happened during them. No photos are allowed inside but you can take photos outside. The tour was probably about an hour long and afterwards we checked out the gift shop. If it is your first time visiting Salem I would definitely recommend getting tickets to the Salem Witch Museum. You can purchase tickets online and I would try to get them a few days before you plan on visiting.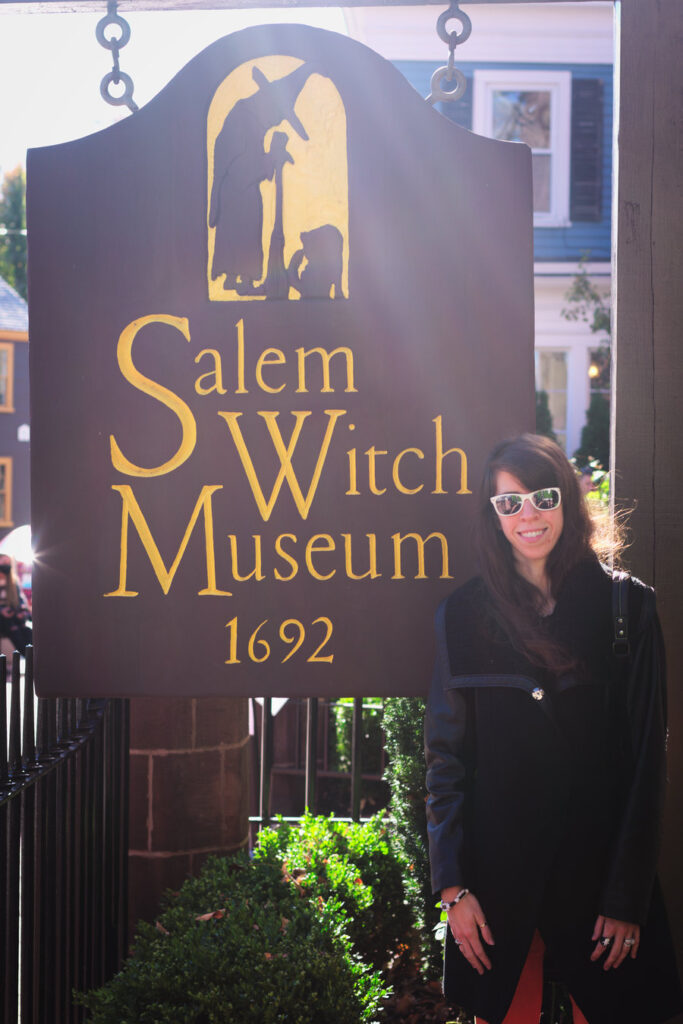 Exploring Salem Common Area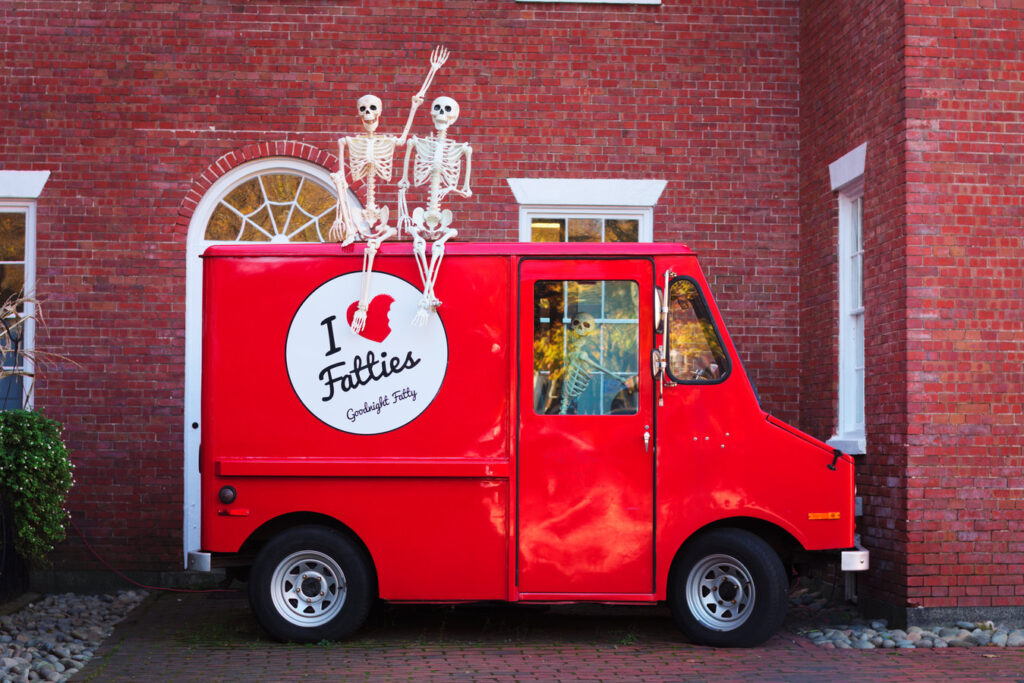 When we were planning our spooky mini-honeymoon to Salem, we decided to only book a tour or two each day. We did not want to have a day full of tours and have to worry about being in different places throughout the day. The Salem Witch Museum was the only tour we had booked for our first full day. After the tour was over we decided to walk around and explore the area. We wandered around the Salem Common and the houses surrounding the area. During our walk we came across some awesome houses still decorated for Halloween!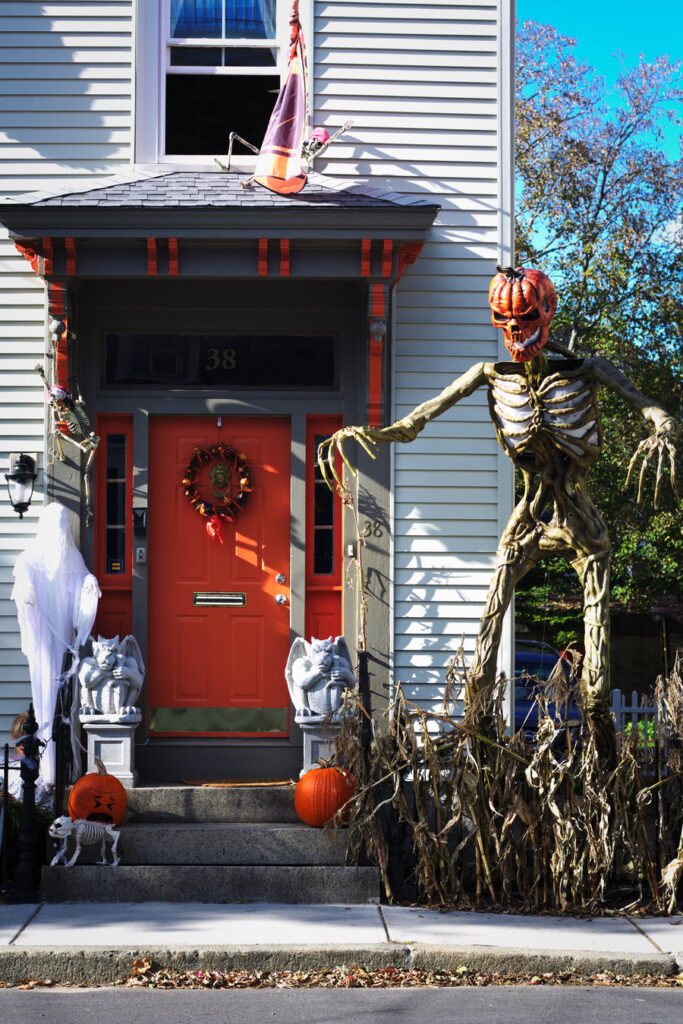 We also checked out a local shop. Moody's, which was on the corner right across from the Hawthorne Hotel. Moody's is super cute and has a lot of handmade gifts and souvenirs, such as glass blown pumpkins and artwork.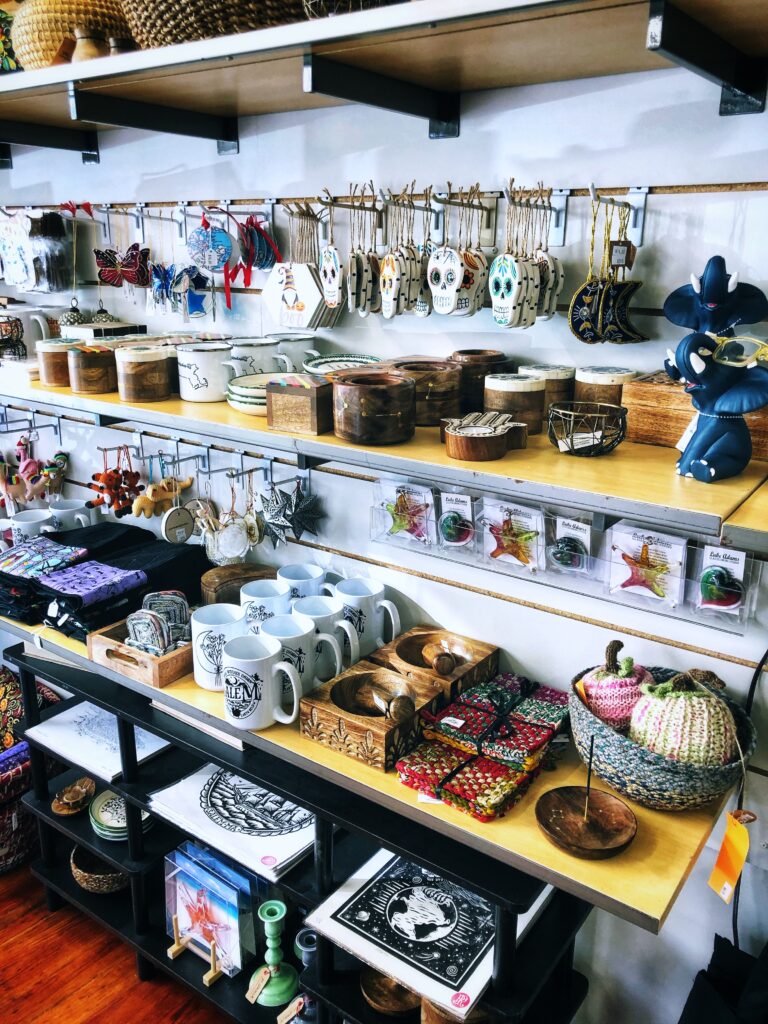 Brew Box Coffee
After all of this exploring, it was about 2:30pm and we were ready for an afternoon coffee break. We had heard good things about Brew Box Coffee so we walked down Essex Street to check it out. Brew Box Coffee is a small coffee shop and they do not have inside seating. However they have awesome skeleton artwork on the wall! Alex and I each got a delicious oat milk latte. Brew Box also had fun skeleton coffee baseball tees for sale and of course I had to get one.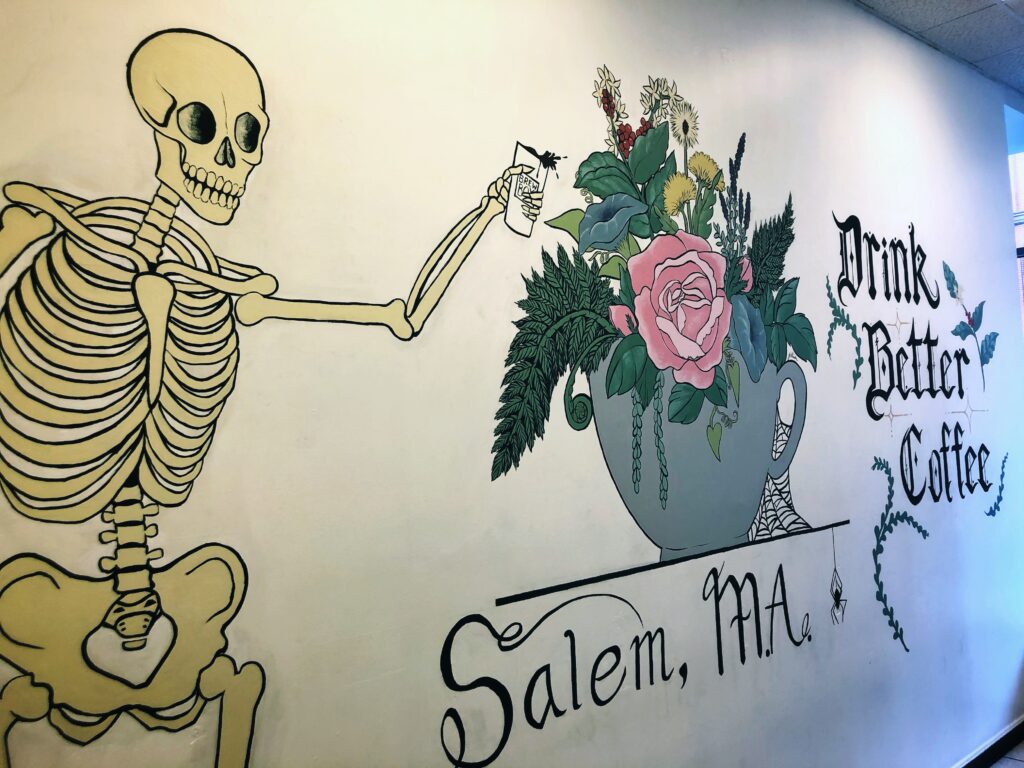 With our lattes in hand, we took a stroll around Essex Street Pedestrian Mall. There are a lot of stores, museums, and restaurants in this area. We went to a few of the stores such as Cove Haven. Alex and I also found the Halloween Museum and decided to come back later for a self guided tour. Since we had purchased some items while we were out, we went back to the Hawthorne Hotel to drop our stuff off and relax a bit.
Halloween Museum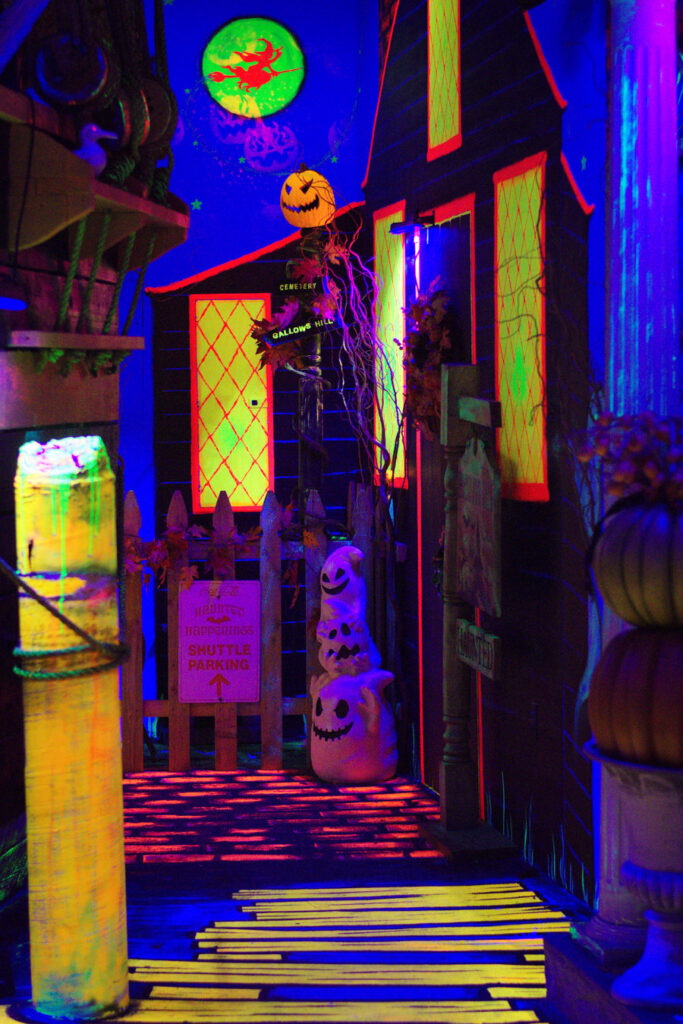 Around 5:00pm we went to the Halloween Museum, which is located in the Essex Street Pedestrian Mall. This self guided tour was a lot of fun! There is a lot of fluorescent paint in the museum which is different and cool. Throughout the tour you will find all different kinds of Halloween memorabilia from Pez containers and knickknacks, to a variety of artwork. Alex and I had a lot of fun taking our time in the museum and admiring everything they had.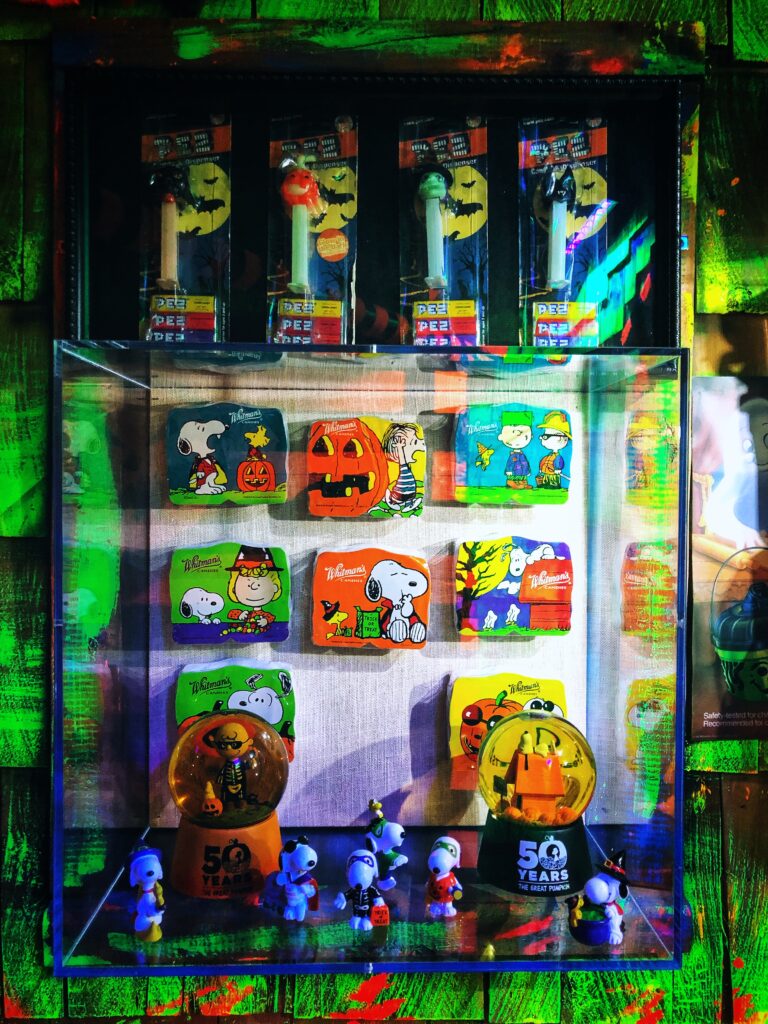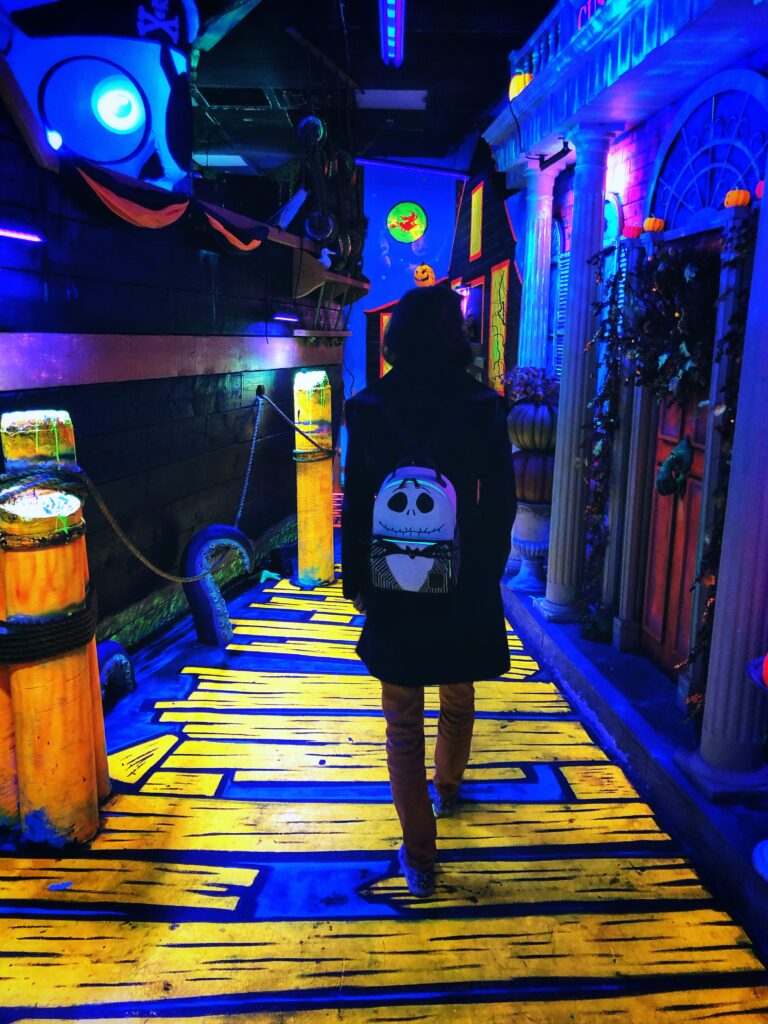 Flying Saucer Pizza
After spending time at the Halloween Museum, it was time to get dinner. We decided to check out one of the restaurants on our list of places to eat, Flying Saucer Pizza. It was a little crowded when we arrived, however we were able to be seated right away. They have all different pizza options from meat to vegan. You can also create your own pizza. The atmosphere and menu reminded me of Mellow Mushroom. Flying Saucer Pizza was delicious and the restaurant was a fun place to be.
Night Views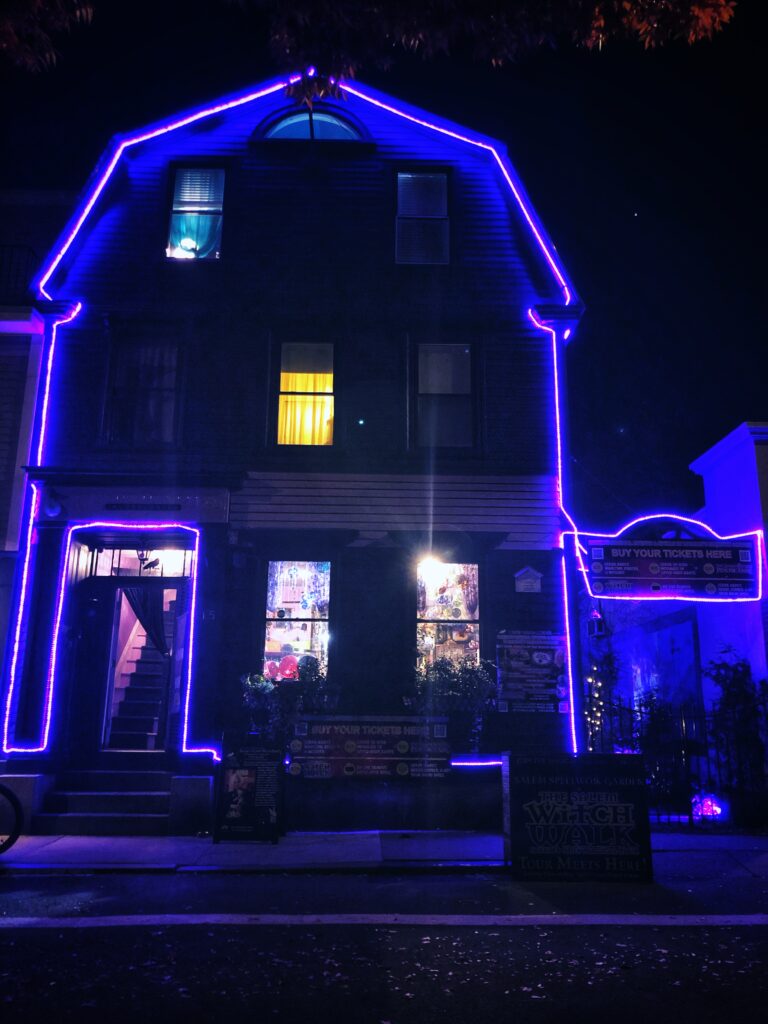 Once we had dinner, we took our time walking back to the Hawthorne Hotel. Flying Saucer Pizza is only a seven minute walk from the hotel, but we wanted to take our time and see Salem at night. We stopped along the way admiring some spooky lights and taking photos. Some of the places that are illuminated at night are Crow Haven Corner, which is the oldest witch shop in Salem owned by an actual witch, and the Salem Witch Museum.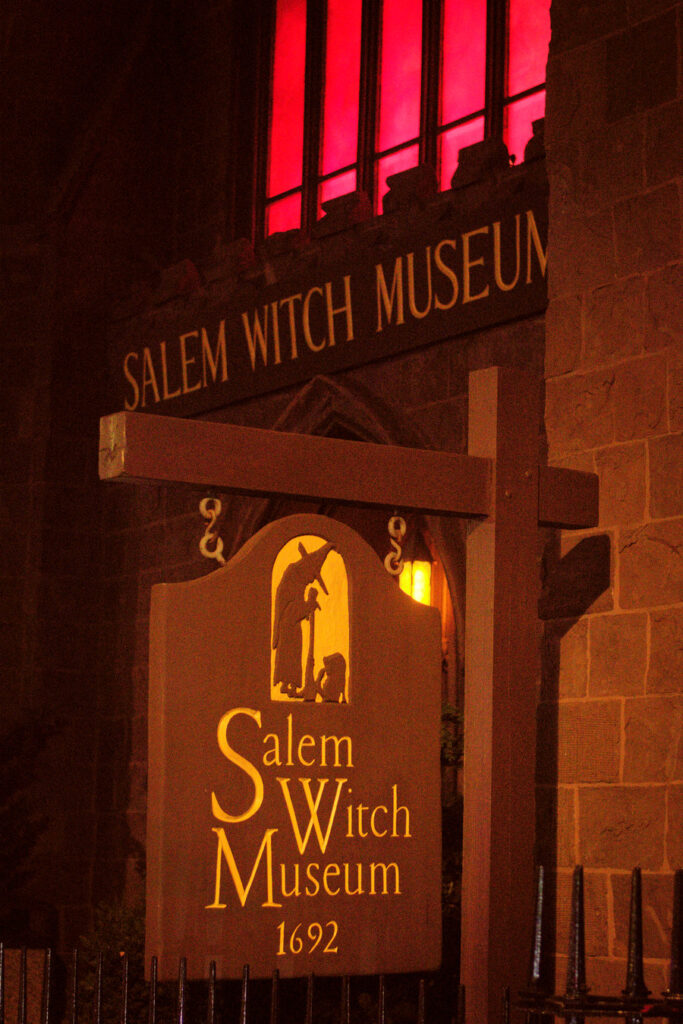 It was a little chilly out so after we explored a bit more we decided to head back to the Hawthorne Hotel and watch a movie. Our first full day in Salem was a blast and we had an amazing time exploring the area! We were so excited to be there and to see what our second full day would bring.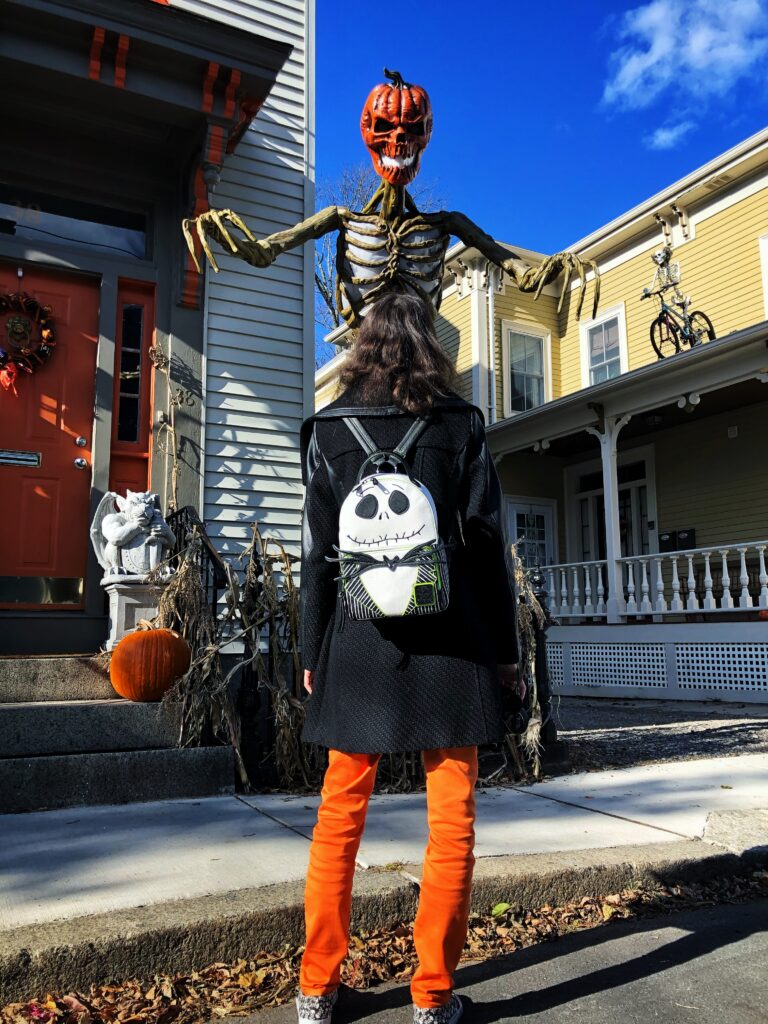 I hope you have enjoyed reading about the first full day from our Spooky Honeymoon in Salem. If you missed the other posts in this series, make sure to check them out below! Keep an eye out for our haunted happenings on day two!
For more information on visiting Salem, check out Things To Do In Salem. I found this website super helpful when planning our trip and making a list of places to see, eat, and drink coffee.
Stay Spooky!
-Caroline 🙂
Spooky Salem Road Trip Playlist
Honeymoon In Salem- Traveling To Salem
Shop my Stay Spooky and Hallowedding Collection here!
Do not forget to save, share, and Pin this post for your own trip!