Get ready to go into the Upside Down with my new Snuggles & Stranger Things apparel. Today for Blog-O-Ween Day 13 I am sharing a new release to the Stay Spooky Collection!
Snuggles & Stranger Things
After watching all four seasons of Stranger Things over the summer, I knew I wanted to create a design based on the show. I got inspiration for this design from my original Snuggles & Scary Movies shirt that you can shop here. Once I sketched out this new design my friend Louie helped me bring it to life. Snuggles & Stranger Things is currently available as a white crewneck sweatshirt and a black and white baseball tee.
Sweatshirt
The Snuggles & Stranger Things sweatshirt is super cozy. It will keep you warm all season long, especially when you are snuggling up and watching a Stranger Things marathon. This sweatshirt will pair well with jeans or cozy sweatpants.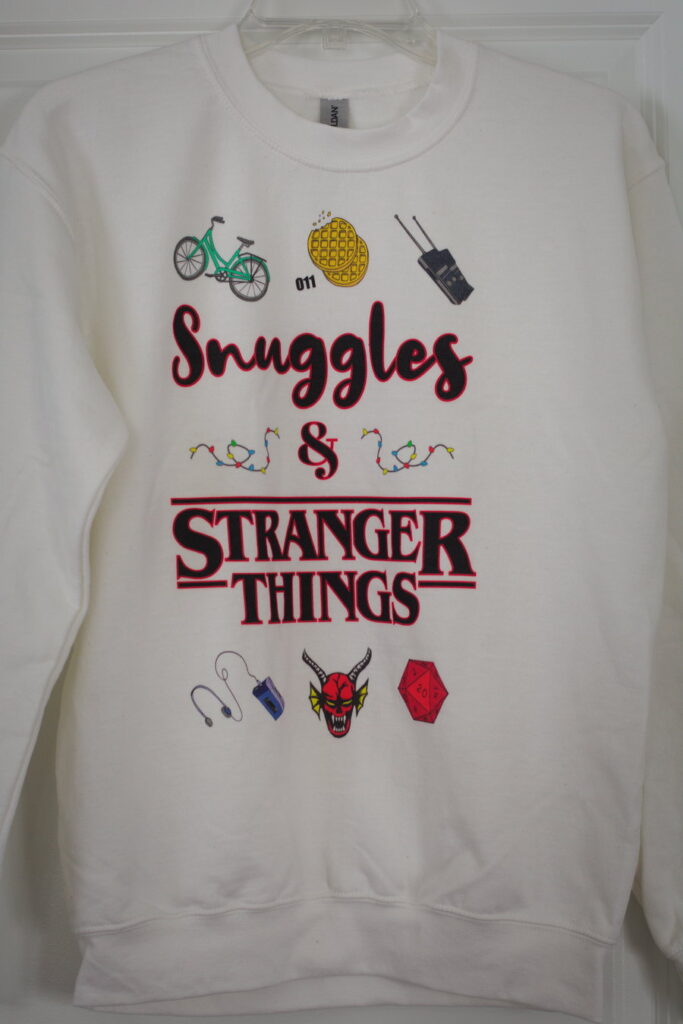 Baseball Tee
If you have been reading my blog for awhile you might know that baseball tees are my favorite type of shirt. They are super comfy, I love how they look, and pairing them with jeans is such a classic outfit that never goes out of style. Of course when I created the Snuggles & Stranger Things design I knew I wanted to print it on a baseball tee.
Another great aspect of baseball tees is that you can wear them in the fall, spring, or even summer. This Snuggles & Stranger Things baseball tee is perfect all year for any Stranger Things fan.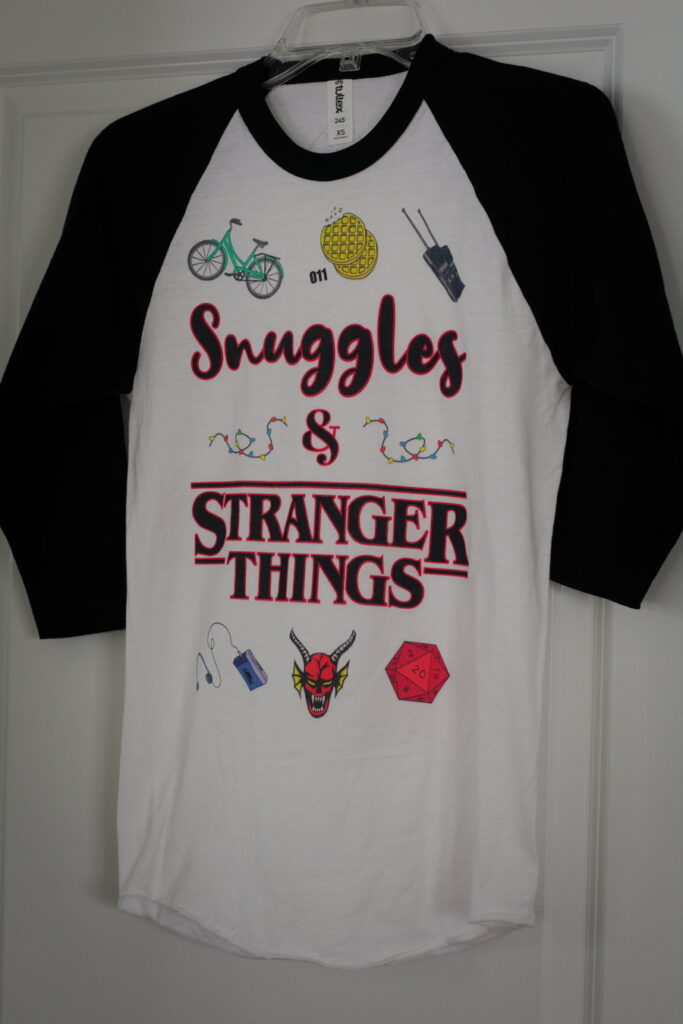 If you would like these shirts before Halloween there is still time to order them with express shipping. You have to place your order before October 26th with express shipping in order to receive them in time. I will personally be wearing these shirts all throughout the fall so do not let the end of October stop you from wearing them. The sweatshirt can even more worn during the winter months, especially with the Christmas lights on the design.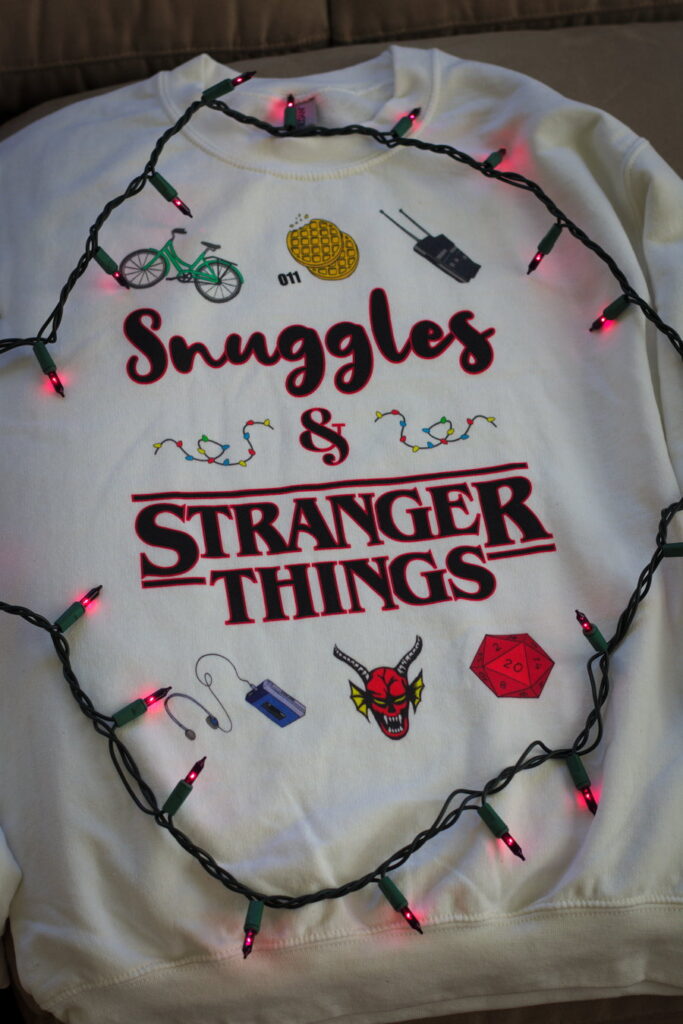 I hope you have enjoyed Blog-O-Ween Day 13 and checking out my new shirts. You definitely need these if you are a Stranger Things fan! You can shop the sweatshirt by clicking here and baseball tee by clicking here.
Stay Spooky!
-Caroline 🙂
Shop more of the Stay Spooky Collection.
Check out more of the Blog-O-Ween posts below:
Spooky Honeymoon In Salem Day 3