Everyone has a collection of something, whether it is baseball cards, coffee mugs, or stamps. Some of us, like me, collect many different things. I basically collect anything related to The Nightmare Before Christmas. Today for Blog-O-Ween Day 14 I thought it would be fun to show you my Nightmare Before Christmas Pin Collection!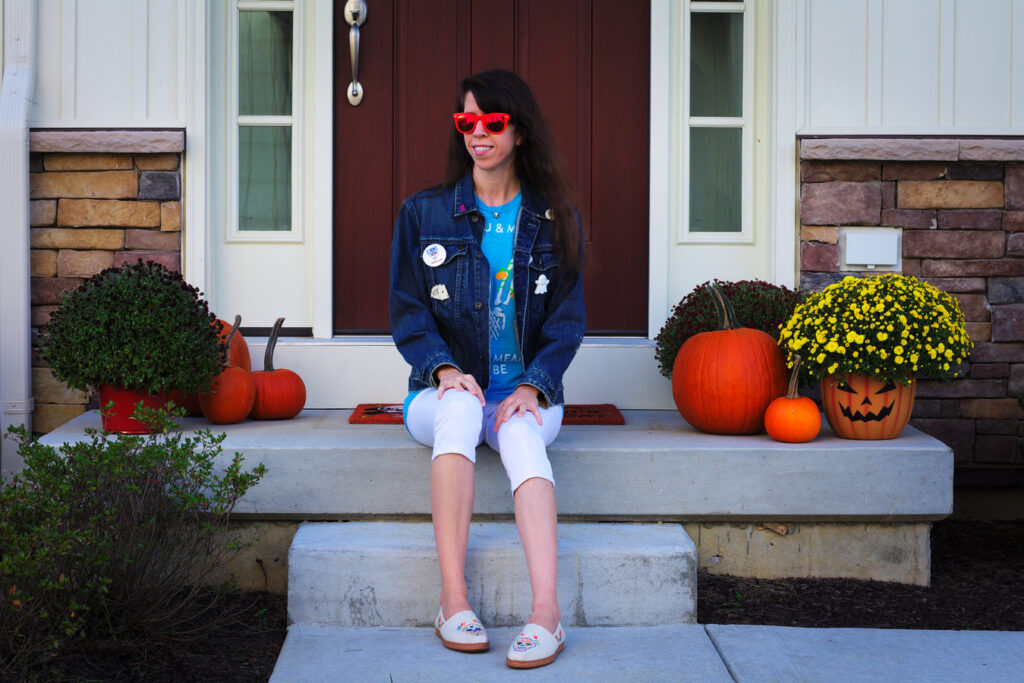 I started collecting pins in Disney World when I was younger. I am not even sure if pin collecting in Disney is still a thing, however it was when I was about ten. Everyone walked around the parks with lanyards of pins on. I remember getting some Nightmare Before Christmas pins on my trip and since then I have acquired some more.
Large Pins
The first category of Nightmare Before Christmas pins I have is large pins. I am pretty sure these were a gift. They are super cool and unique. I do not wear these on anything clothing, however they are an awesome item to have.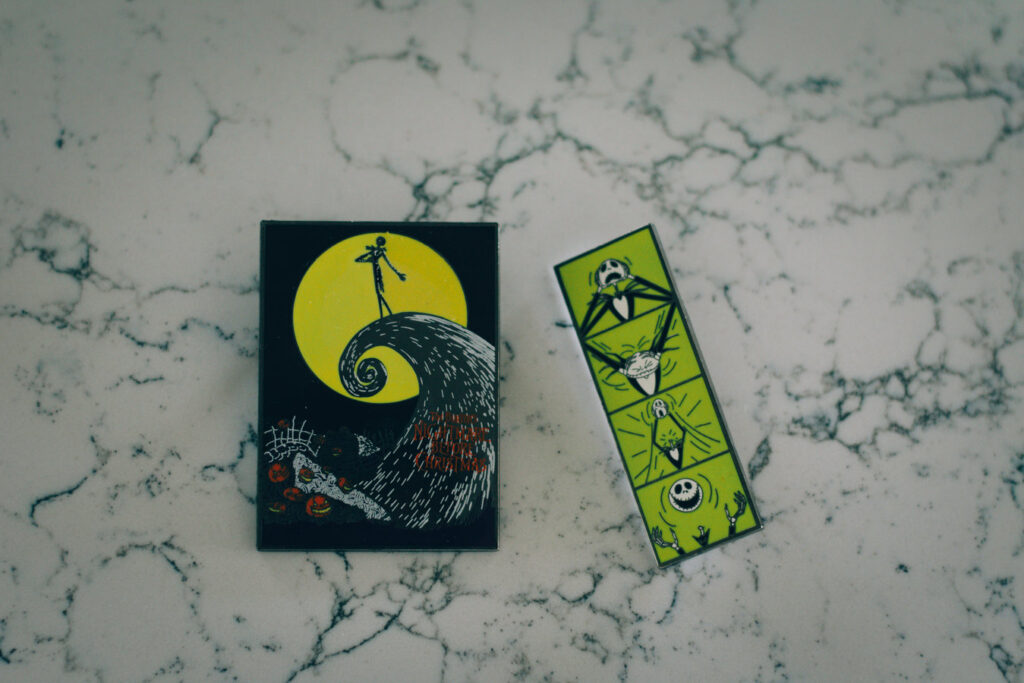 Medium Size Pins
This next set of pins are a pretty standard size. Some of these I found in Disney World, and others were gifts. I especially like the personalized pin in the middle that my mom got me. I think the candy corn ones are also unique and different.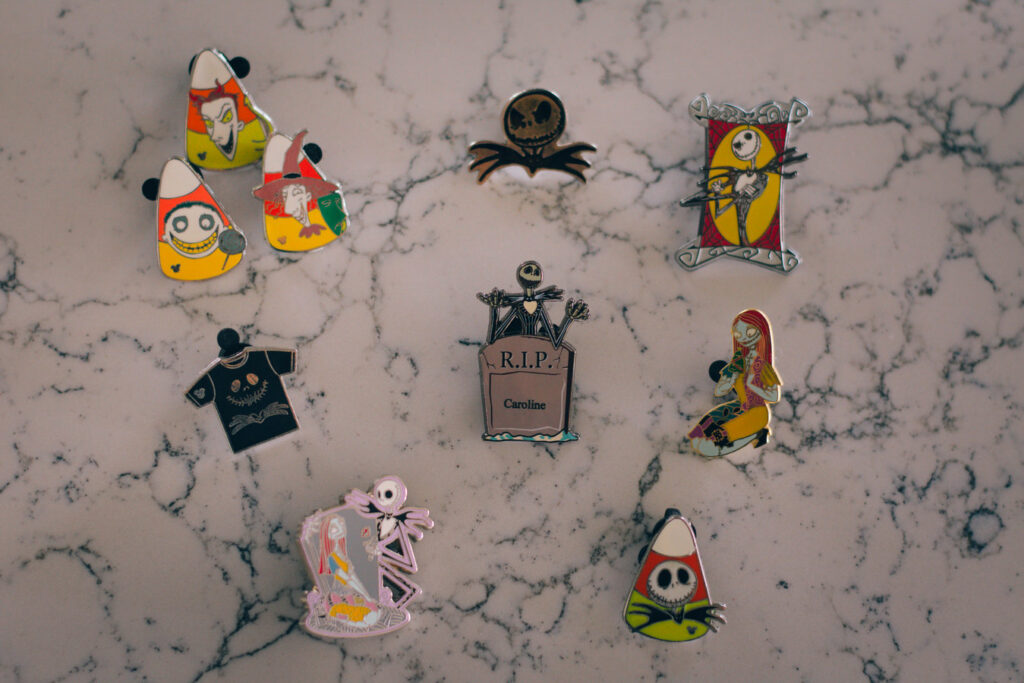 Holiday Pins
The last category of Nightmare Before Christmas pins I have is holiday pins. Believe it or not I actually stumbled upon all of these pins at a local thrift store years ago. I could not believe I found these and I totally had to purchase all of them. They are fun to wear on the appropriate holiday that matches the pin. Prior to finding these, I did not know they existed.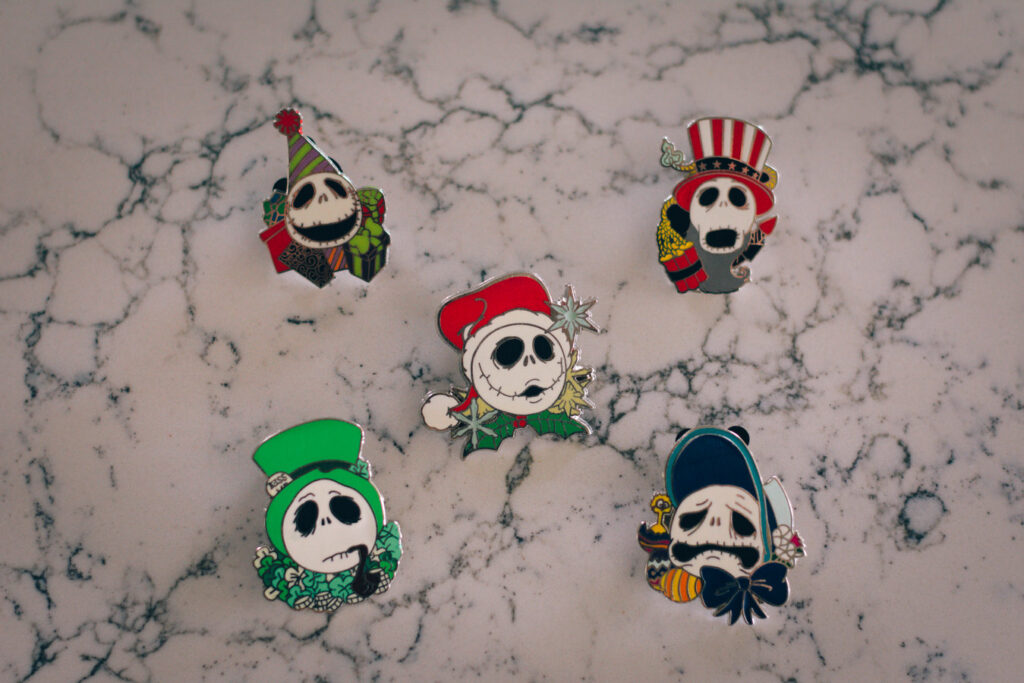 I currently keep these pins in a safe place. Other than the holiday ones, I do not wear them on jackets or clothing because I am slightly afraid of losing them. I definitely want to look into a pin display board to keep them on.
Collecting Nightmare Before Christmas pins can be a lot of fun and it creates a unique collection. Besides purchasing pins online or at Disney, I would definitely recommend keeping an eye out at your local thrift store.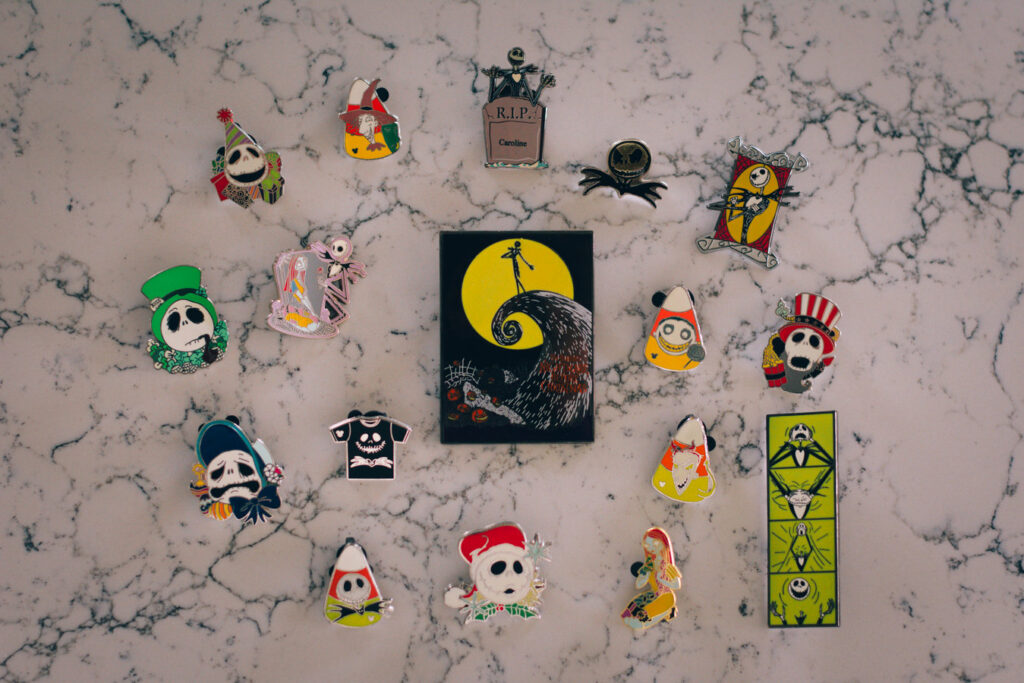 I hope you have enjoyed Blog-O-Ween Day 14 and my Nightmare Before Christmas Pin Collection. If you are looking for more Jack Skellington posts, check out Blog-O-Ween Day 1- 2021 Nightmare Before Christmas Coffee Bar.
Stay Spooky!
-Caroline 🙂
Shop the Stay Spooky and Hallowedding Collection here!
Check out more Blog-O-Ween posts:
Pumpkin Picking At Barnard's Orchard