Raise your hand if you love a good scary movie! I enjoy watching scary movies all year, not just during the month of October. However during this time of year these movies seem even more spooky and fun to watch. Today for Blog-O-Ween Day 13 I am sharing a list of Cult Classic Halloween Movies that you can start watching tonight!
Most of the movies on this list I have seen. Except, I will admit, I have not seen IT. I really do not like clowns so I am not sure how well I would handle that movie, haha. There is just something about these classic Halloween movies that are timeless. No matter how many remakes of these movies they create, or how many sequels there are, I feel that nothing can compare to the original movie.
Cult Classic Halloween Movies
Halloween
Friday the 13th
The Omen
A Nightmare on Elm Street
The Thing
Scream
The Shining
Carrie
The Exorcist
IT
Texas Chainsaw Massacre
Make sure to share, save, and Pin this post for later!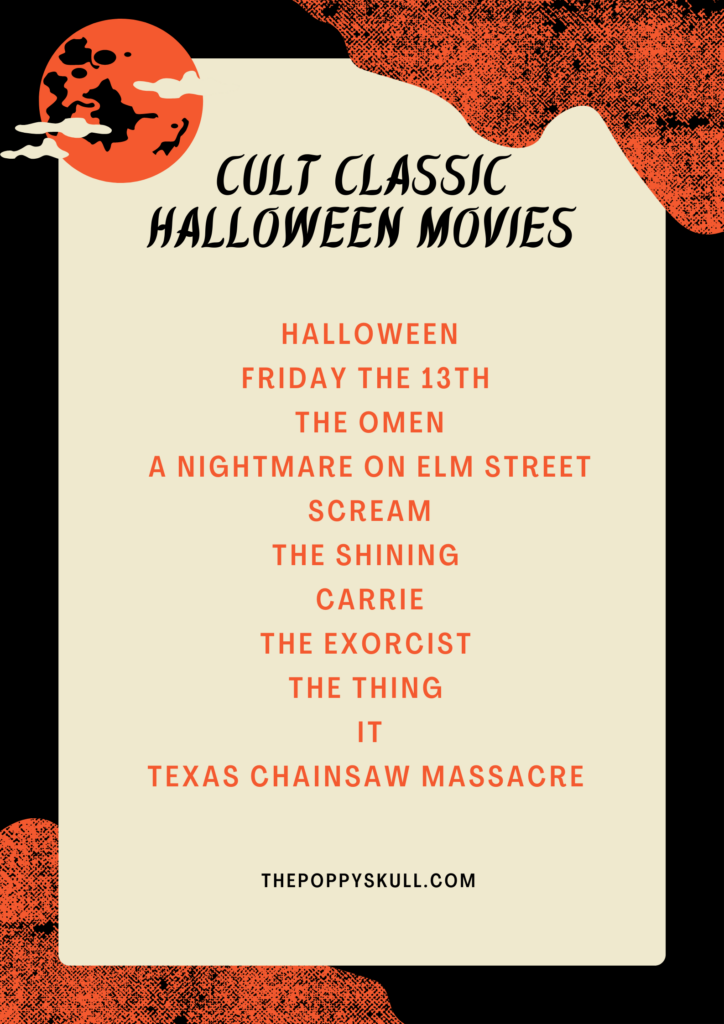 If I had to pick only a few movies from this list I would probably choose Halloween, Scream, and The Omen. Scream is one of my favorite Cult Classic Halloween movies. There is just something about this movie that I really enjoy. Maybe it is the combination of how spooky it is and it being a classic 90s movie. I have not watched any of the sequels to this movie so if you do recommend them, let me know.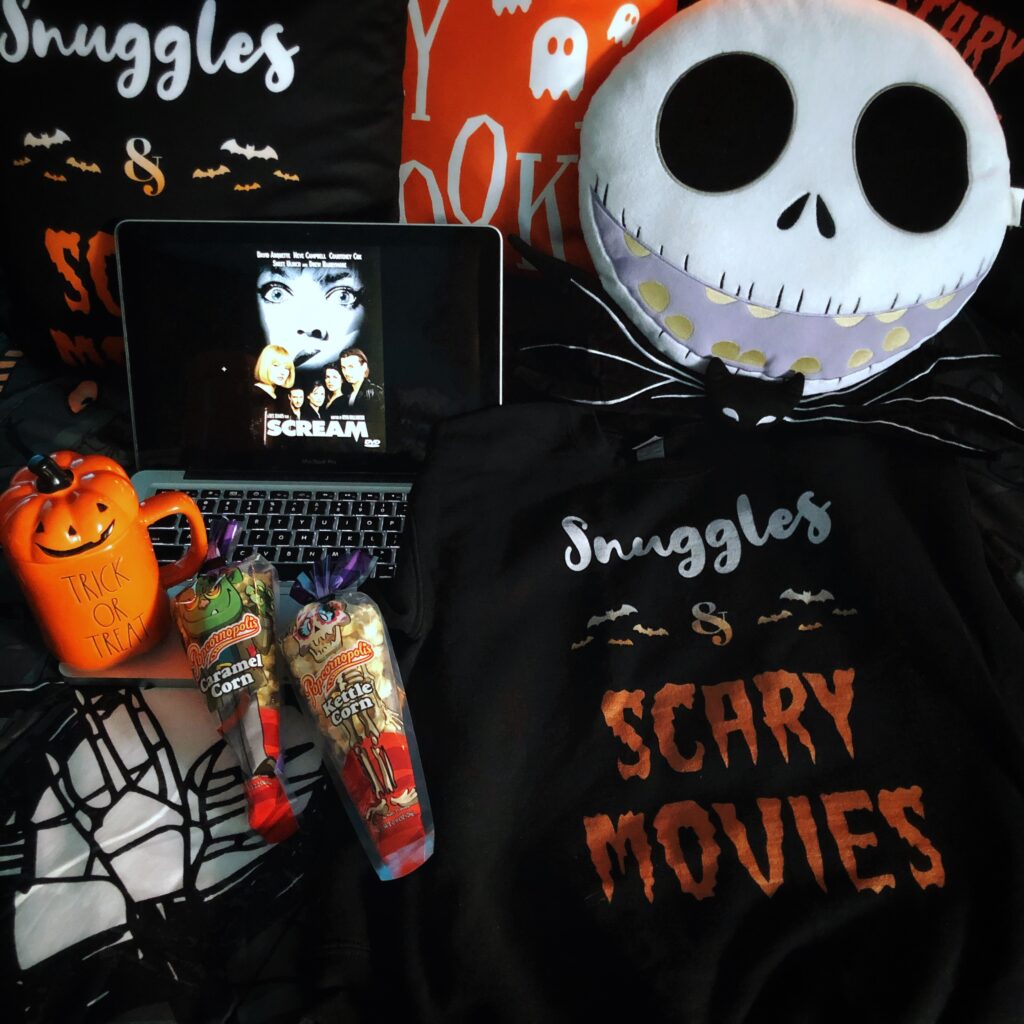 I hope you have enjoyed Blog-O-Ween Day 13 and that it has given you some new yet old movies to watch. Do you have a favorite Cult Classic Halloween Movie?! If so, let me know!
Stay Spooky!
-Caroline 🙂
Shop the Stay Spooky, including the Snuggles and Scary Movies shirt, and Wedding Collection here!
Check out some of the other Blog-O-Ween posts:
Pumpkin Picking At Barnard's Orchard