Halloween is not complete without Trick or Treat. As kids I am sure everyone went trick or treating. As we get older our roles change and we usually hand out candy or take kids trick or treating. But what if I told you there is such a thing as an Adult Trick or Treat!? Today for Blog-O-Ween Day 10 I am sharing my wonderful experience at the Chaddsford Winery's Adult Trick or Treat!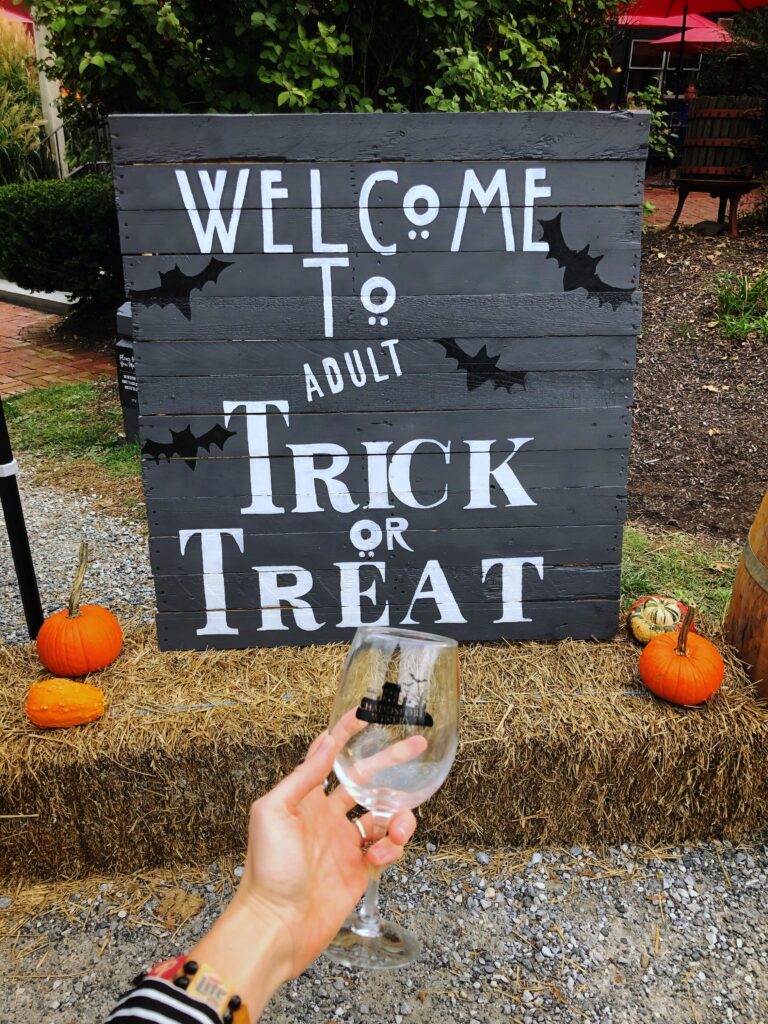 Chaddsford Winery
Yesterday my fiancé and our friends took a trip to Chaddsford Winery for their Adult Trick or Treat. This event requires pre-purchased timed tickets that you can find on their website. The Adult Trick or Treat takes place every Saturday and Sunday in October. You definitely want to get your tickets asap because this event does sell out. Along with your ticket you also get a spooky wine glass to take home!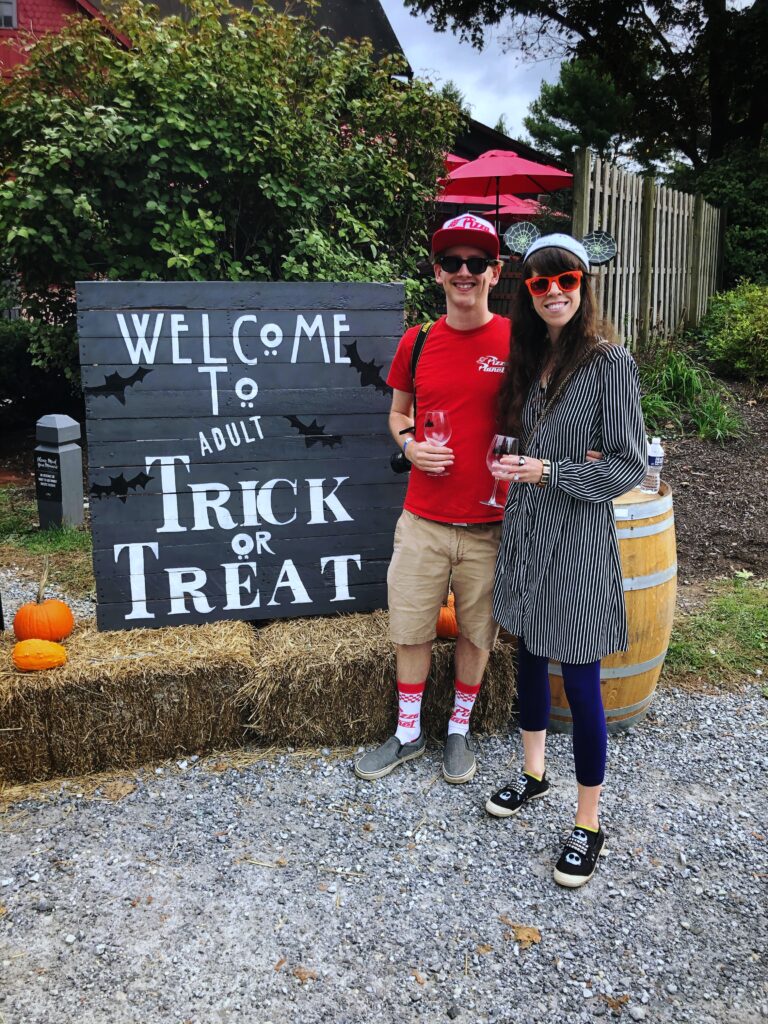 Costumes are encouraged for this event. Alex and I did a simple costume of a Pizza Planet Delivery Guy and Jack Skellington. There were also plenty of people not in costume so if you do not want to dress up it is alright. After arriving at the winery and checking in we waited for our tour to begin.
Adult Trick or Treat
Chaddsford Winery's Adult Trick or Treat is a spooky guided tour around the winery paired with wine and snacks. There were about 20 people total in our group, which was a good number for the tour. We visited five different spooky stations around the winery such as Sleepy Hollow, Hocus Pocus, and Frankenwine. Each station was a theme and decorated very well.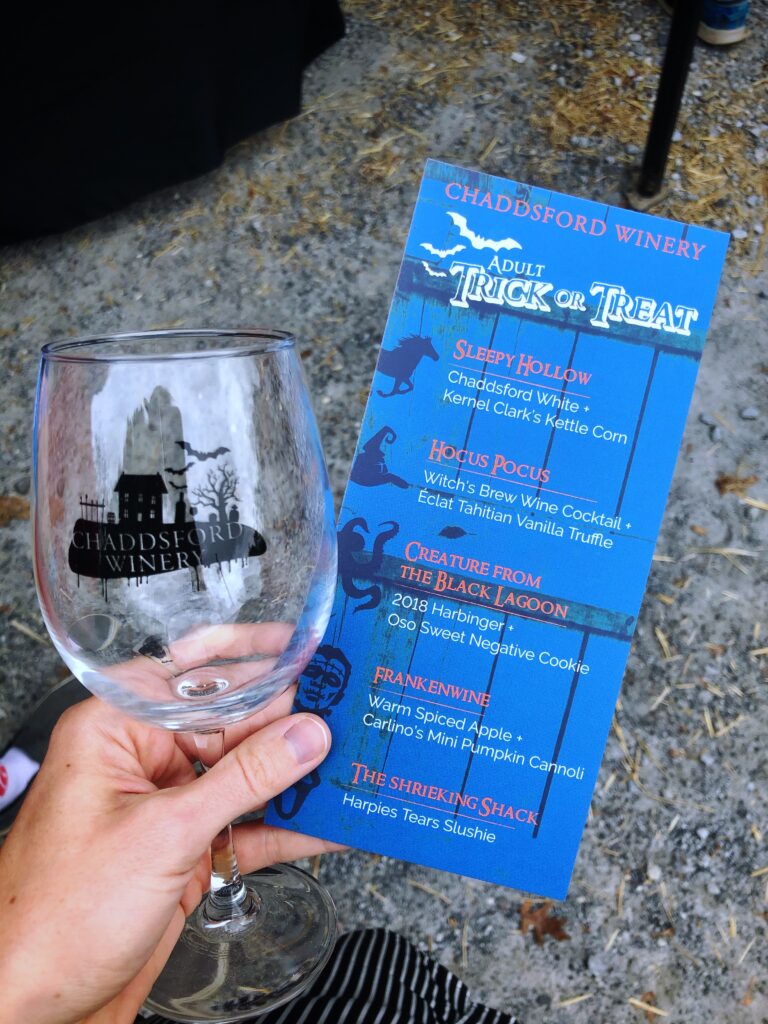 At each station you get to try a wine paired with a snack such as kettle corn, truffle, and pumpkin cannoli. All of the wine and snack pairings were delicious! Alex and I definitely enjoyed all of them.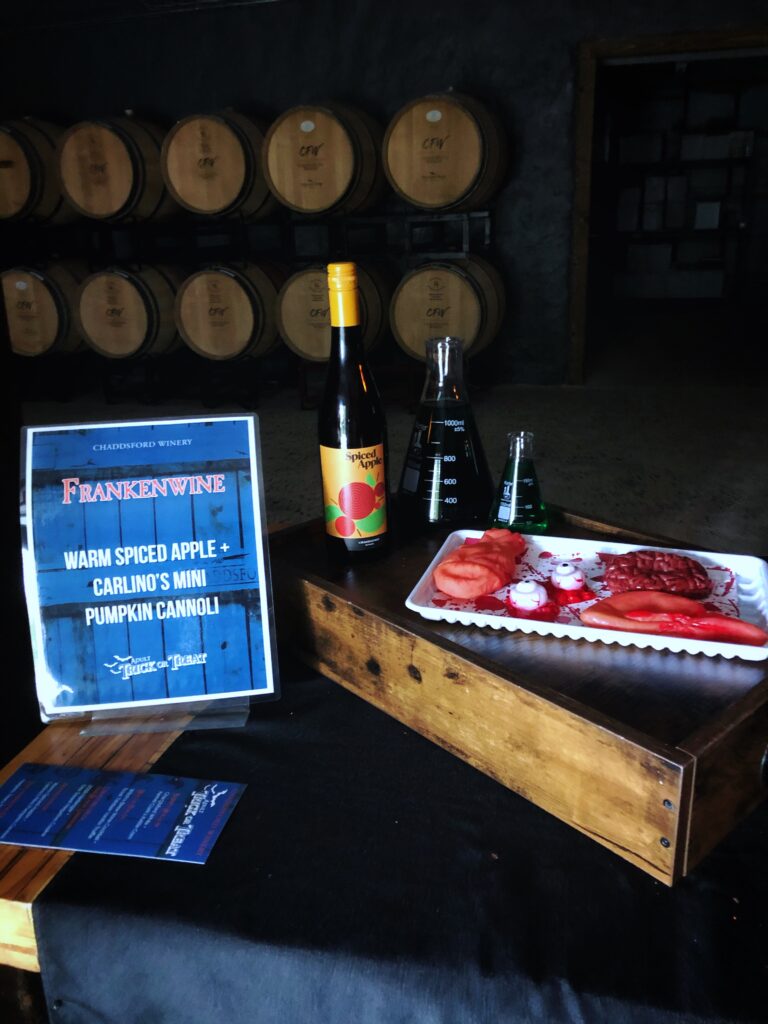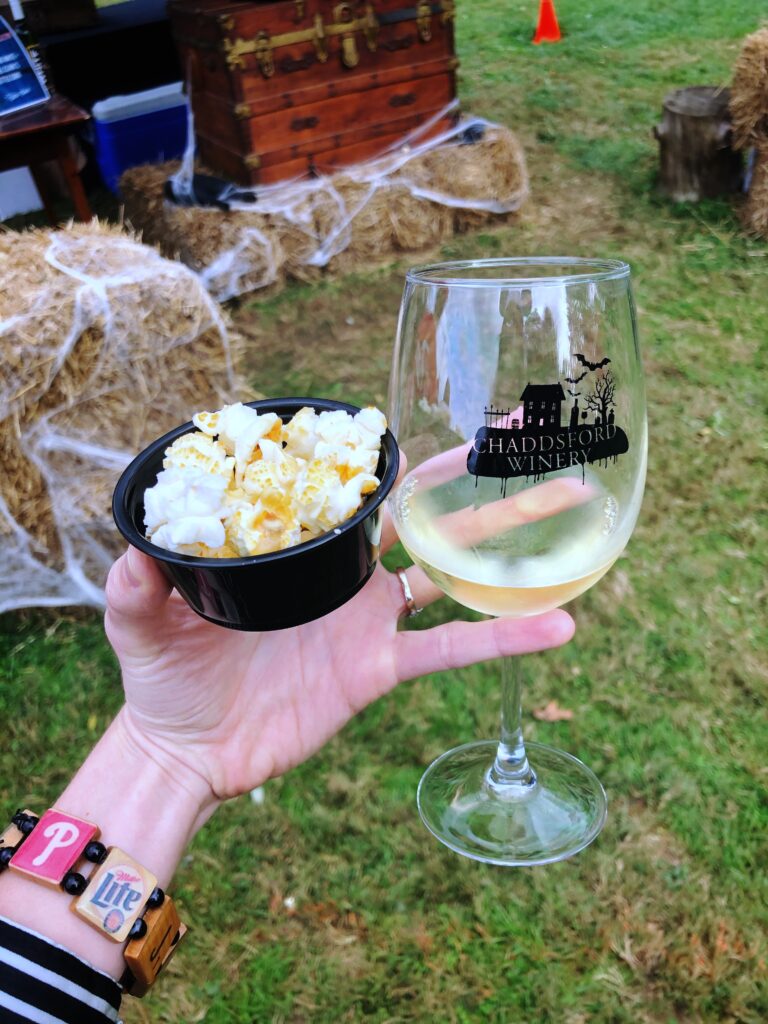 Our tour guide was a lot of fun and everyone in our group seemed to have a great time. This is a rain or shine event and lucky for us the weather was perfect yesterday. After completing the Adult Trick or Treat you are allowed to hang out at the winery. Chaddsford Winery sells wine by the glass or bottle and they also have food trucks. You are can also bring picnic blankets and snacks for later. At the end of our tour we purchased some bottles of wine and went out to dinner.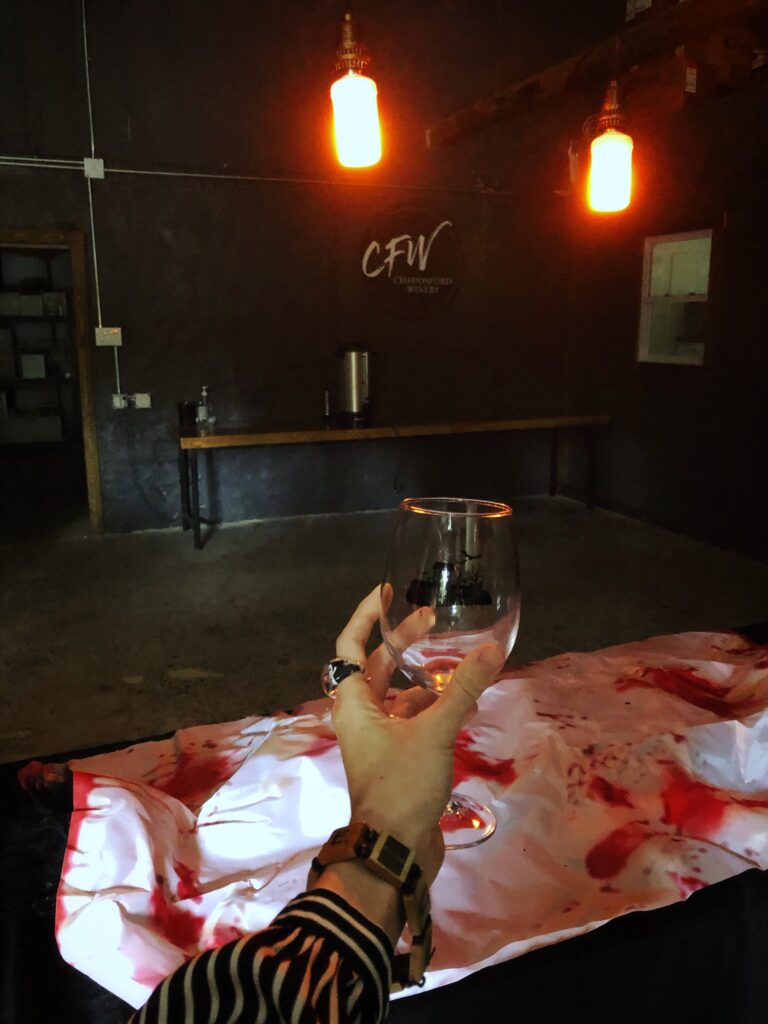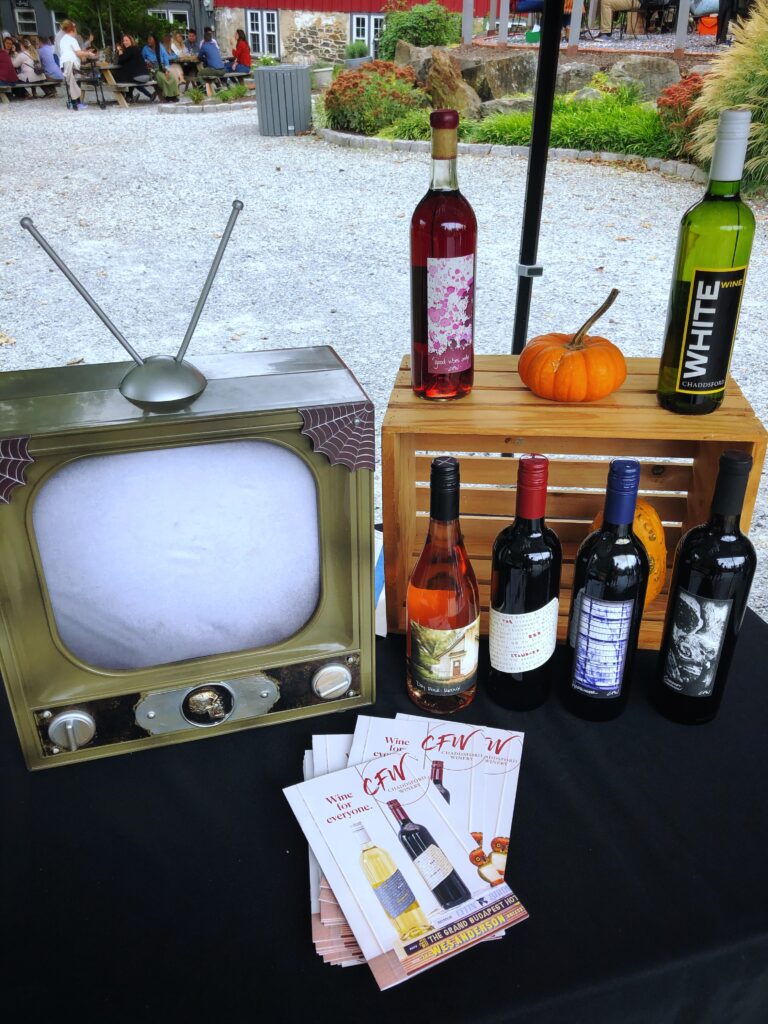 We had a fantastic time at Chaddsford Winery's Adult Trick or Treat! I was super excited to go to this event and I was not disappointed! We are definitely going back next year.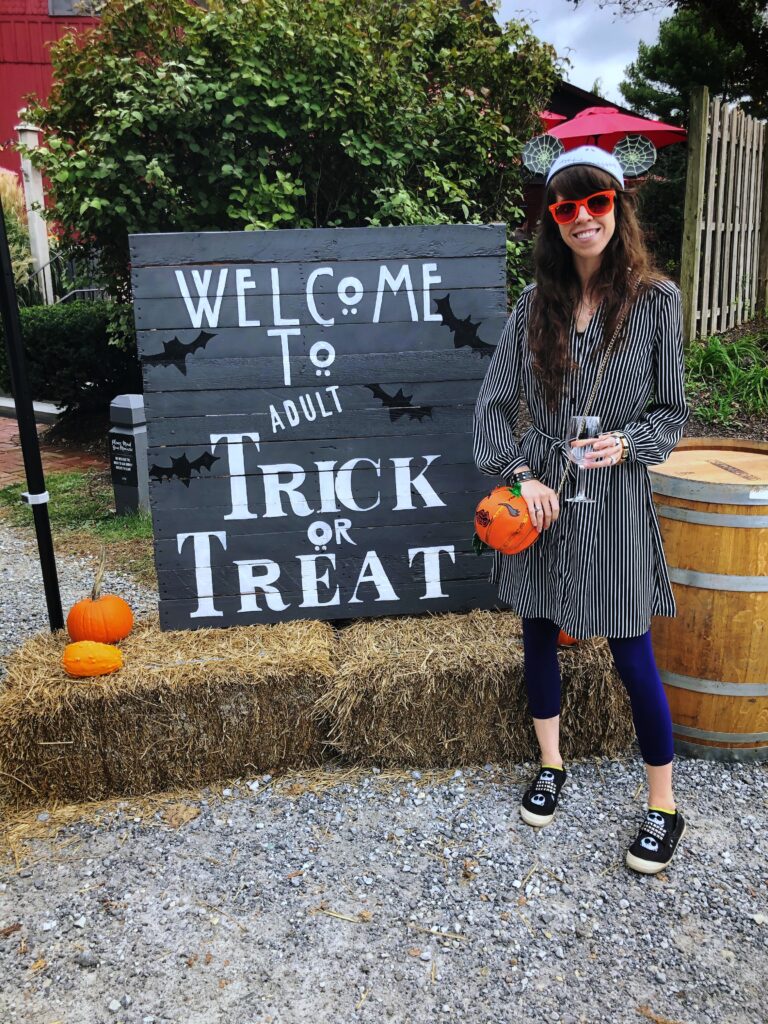 I hope you have enjoyed Blog-O-Ween Day 10 and reading about the Adult Trick or Treat. If you are thinking about going this year, definitely look into tickets asap! I will link them here. If you cannot make it this year, be on the look out for this event next year. Tickets went on sale in August so keep an eye out.
Cheers and Stay Spooky!
-Caroline 🙂
Shop my Stay Spooky and Hallowedding Collection here!
Check out the other Blog-O-Ween posts: