Every year when the Halloween items start appearing in stores I always keep an eye out for new and unique decor items that would be perfect for our house. Some of the stores I enjoy browsing are T.J. Maxx, Home Goods, and HomeSense. On Blog-O-Ween Day 5 I shared my kitchen haul from these stores. Today for Blog-O-Ween Day 8 I am sharing my general Halloween Decor Haul I found at these stores earlier this season.
Halloween Signs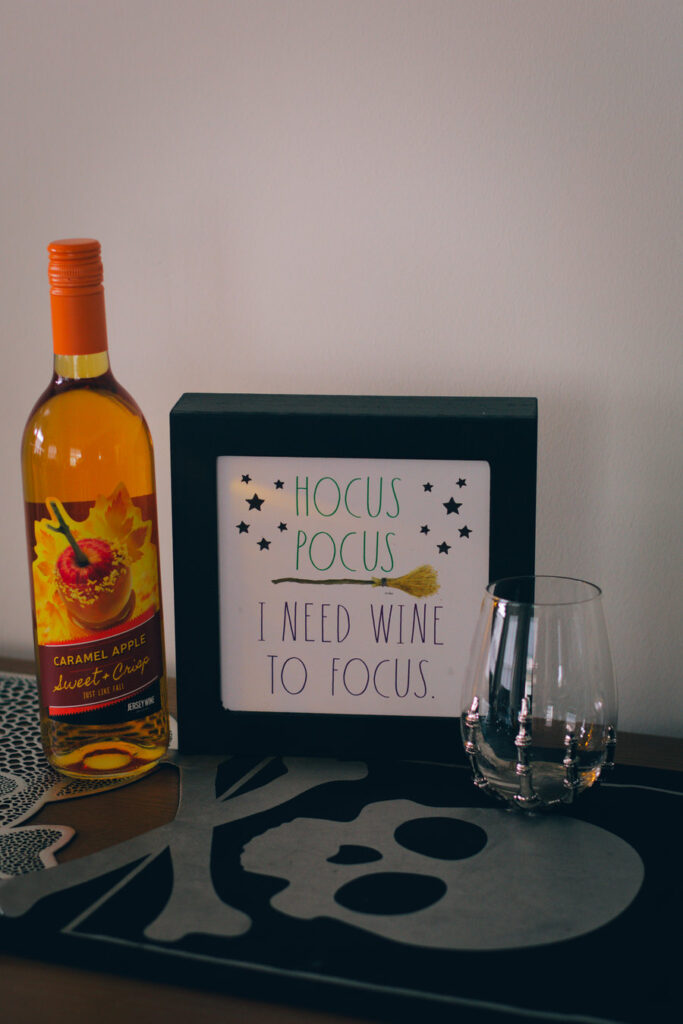 The first set of items in my Halloween Decor Haul is signs. I found a lot of great little signs that are perfect for any place in the house. Some of these signs I have displayed in our kitchen and others are on the buffet in our dining room. Most of these signs are also from Rae Dunn. My mom found this cute Happy Halloween Rae Dunn candle that goes perfectly with the "I am Here for the Boos" sign.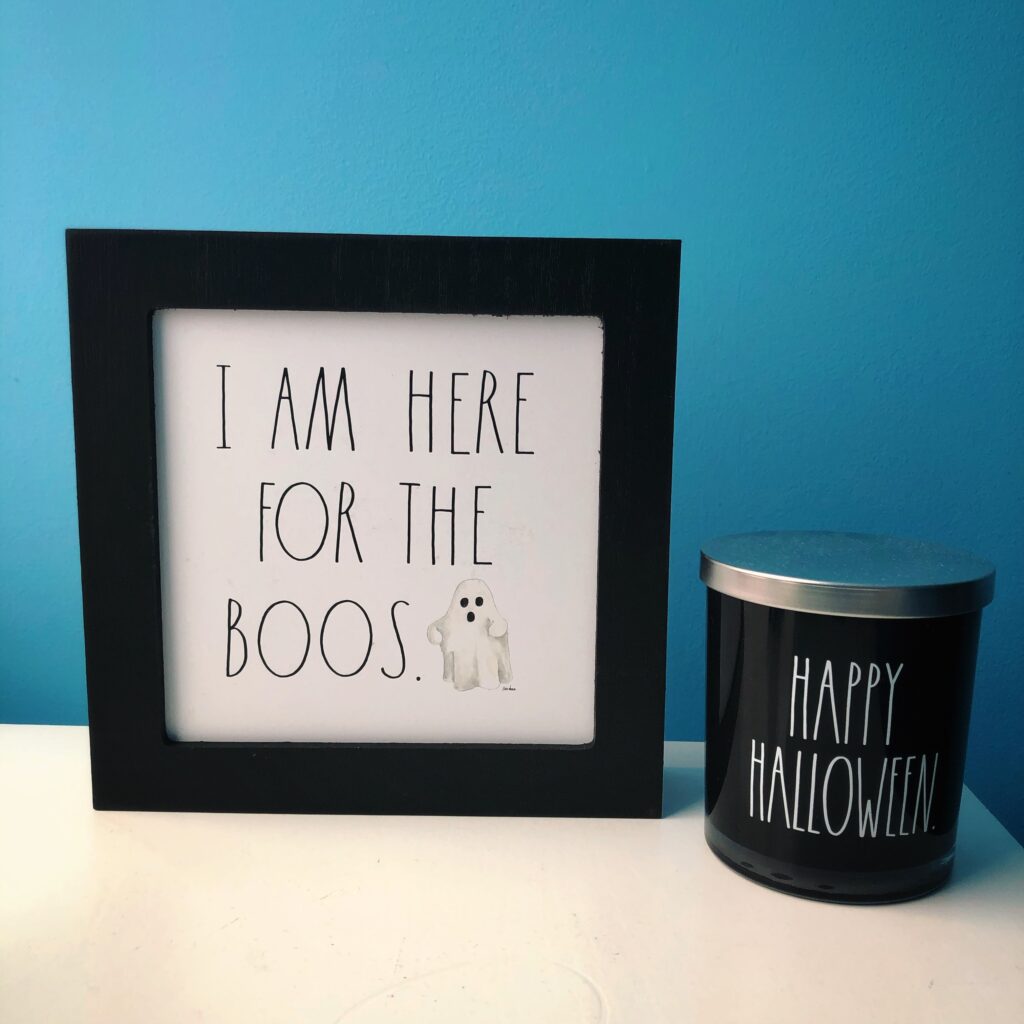 Pumpkins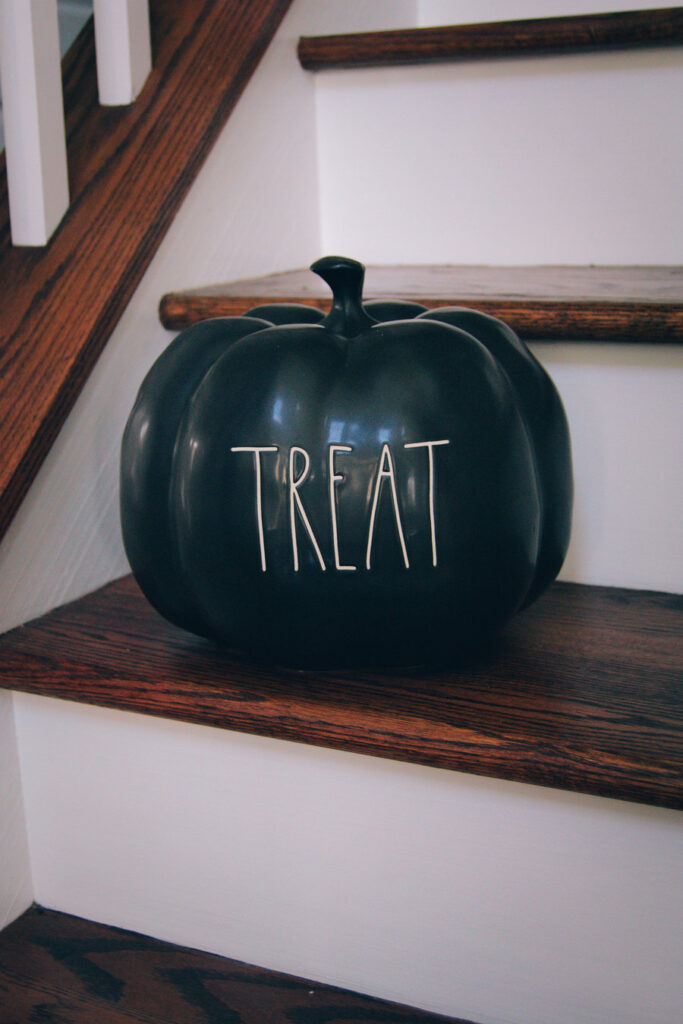 On two different occasions, I found these huge Rae Dunn Halloween pumpkins at T.J. Maxx. There was only one of each pumpkin and I had never seen them before. Obviously I had to get them! I have them in my entryway and I love how they look. I also found these mini Rae Dunn pumpkins at Home Goods. They are super cute and easy to display anywhere.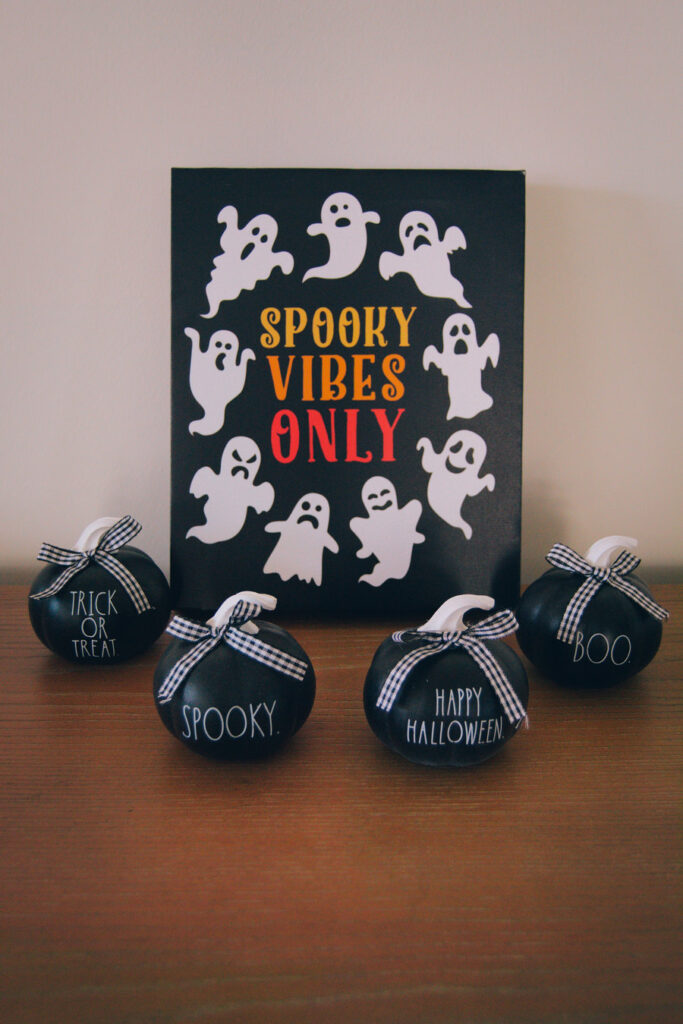 Halloween Jars
The other day at Home Goods I spotted this set of Rae Dunn Halloween jars. I did not realize this until I unwrapped them but they are actually glued to the wood holder underneath them. The lids do come off and they are functional jars. I also found this black Happy Halloween vase at Home Goods.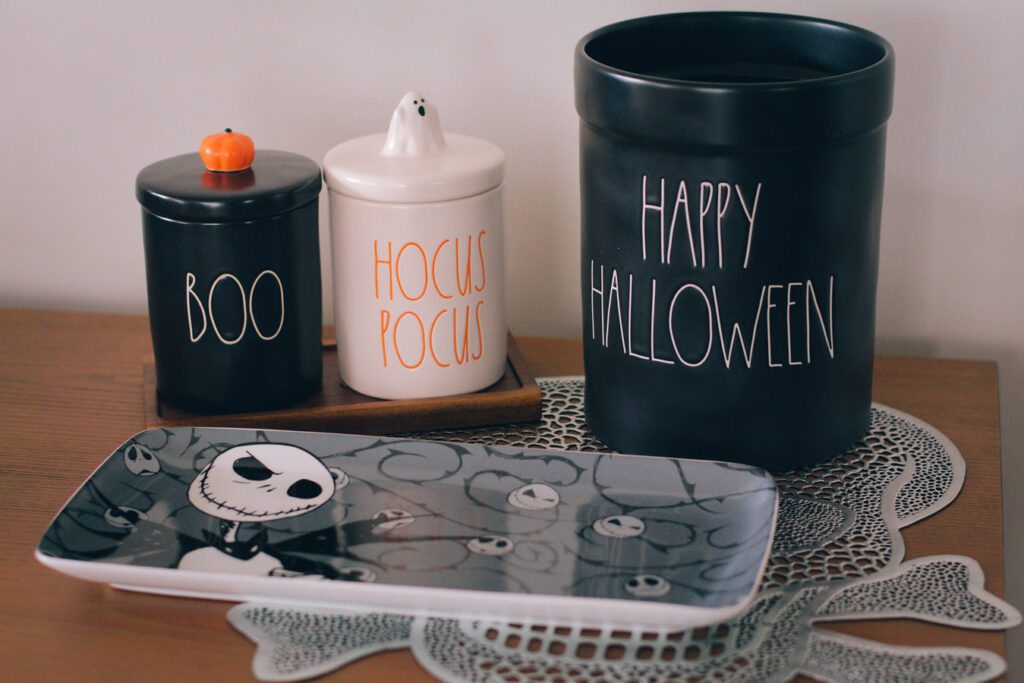 The Nightmare Before Christmas
It would not be a shopping trip without finding some Nightmare Before Christmas items! The other day I found this Jack Skellington tray at Home Goods (pictured above). I also spotted these Jack Skellington hand towels at T.J. Maxx and this light up globe. We will definitely using this light up globe when we build a spooky fort!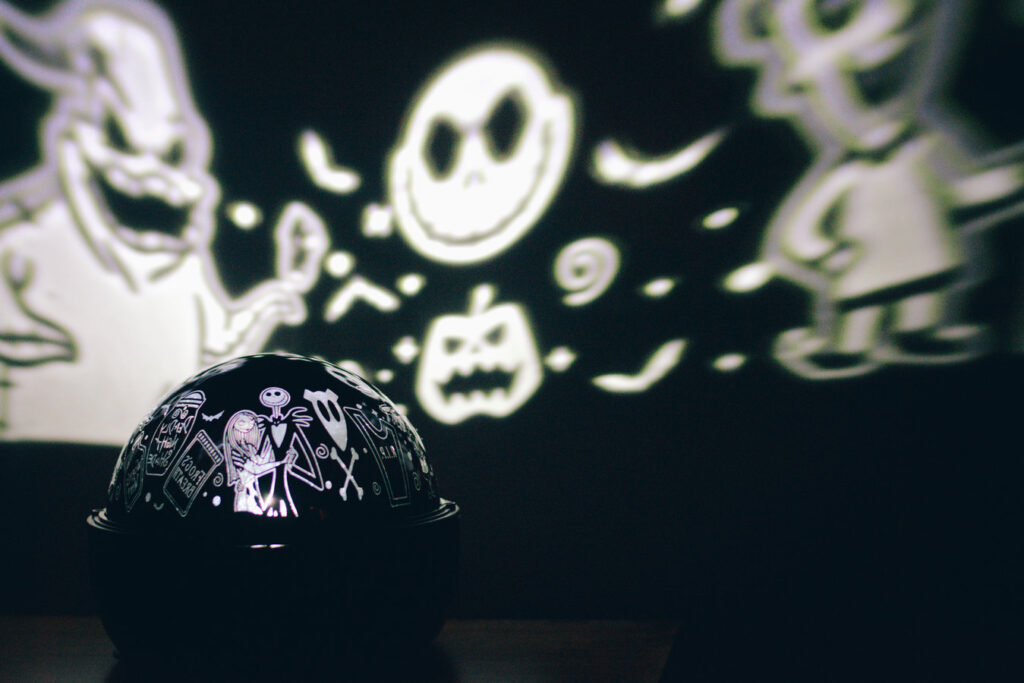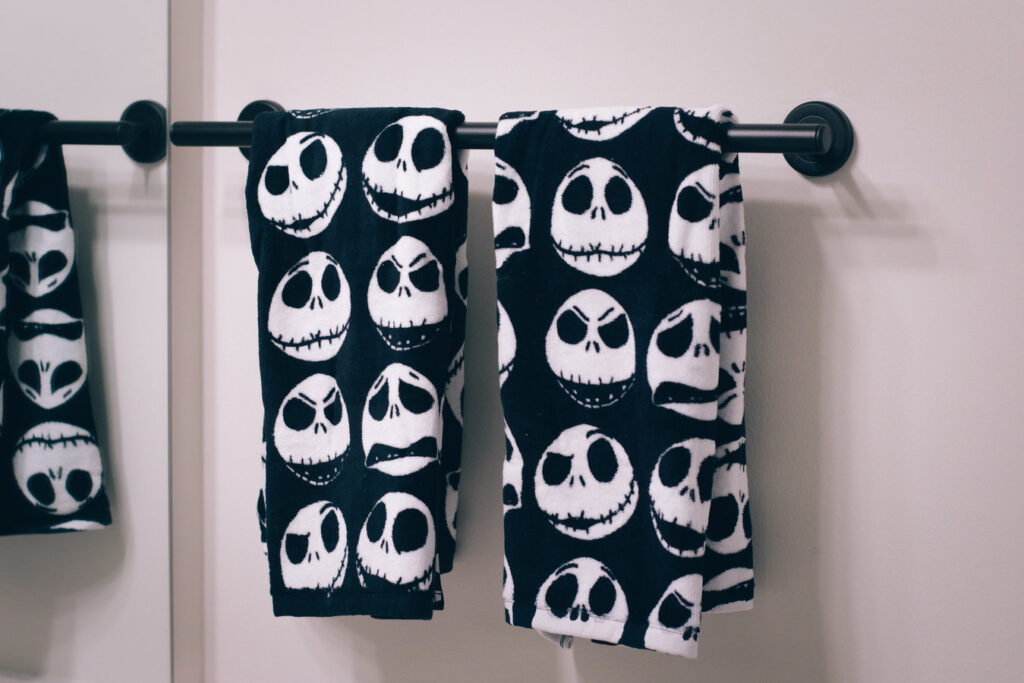 Those are all of the items I have found (so far) this Halloween season! My one tip for finding items like these is to check the stores frequently. There have been times I go to the same T.J. Maxx once a week and each trip they have different items. I would also recommend purchasing items early in the season. I am already seeing Christmas decor in these stores which is insane!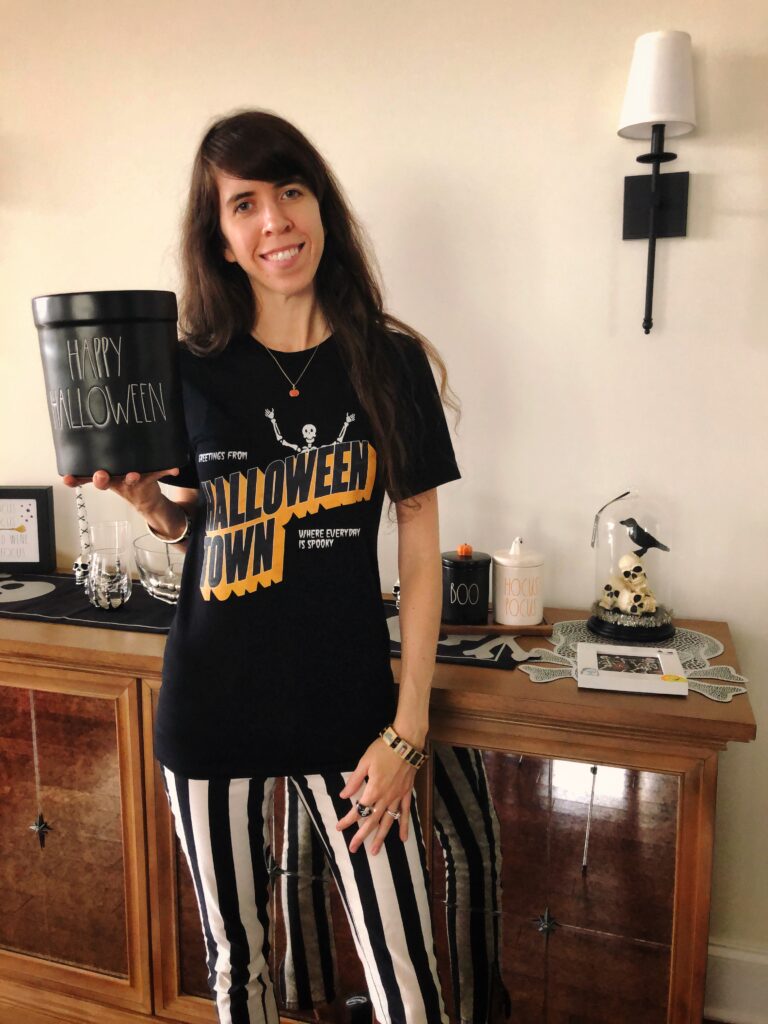 If you seem something you really like in stores, I would definitely purchase it because most of the time it will be gone by your next shopping trip.
I hope you have enjoyed my Halloween Decor Haul!
Stay Spooky!
-Caroline 🙂
Shop the Stay Spooky Collection!
Check out the other Blog-O-Ween Posts: