I enjoy working out, especially when I have upbeat music playing. Lately I have been following along to workouts on YouTube that have music in the video. However, I like to turn my own playlist on sometimes for that extra fun and motivation. If you are looking for a new workout playlist, check out my Pop-Punk Workout Playlist below!
For me music can make or break a workout. I have tried working out without music before and I find it awful. I have also tried working out while having a t.v. show playing in the background and that did not work too well. Music however always keeps me motivated to get that last rep in.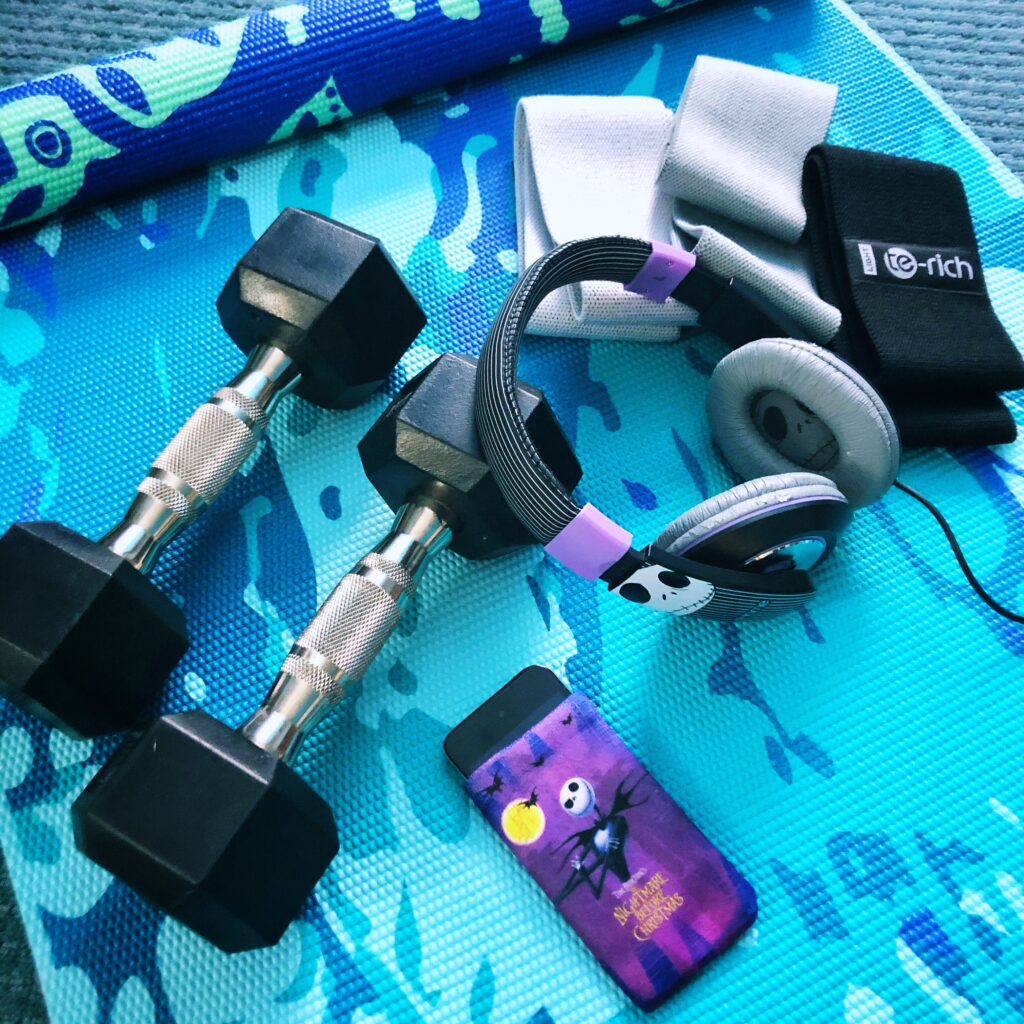 I decided to create this fun Pop-Punk Workout Playlist. It is a great combination of pop-punk songs with some alternative/electronic ones too. All of these songs are upbeat and fun. Even if you are not working out, it is still a great playlist to listen to!
Pop-Punk Workout Playlist
Kiss My Sass- Cobra Starship
Time Bomb- All Time Low
Heels Over Head- Boys Like Girls
Sweat It Out- Breathe Carolina
Sugar Rush- Cash Cash
Hot Mess- Cobra Starship
There's A Class For This- Cute is What we Aim For
Where Were You?- Every Avenue
7 Minutes in Heaven (Atavan Halen)- Fall Out Boy
Rip It Up- Family Force Five
The Way She Moves- Forever The Sickest Kids
Drop The Girl- Hit The Lights
My House- Kids of 88
Daft Punk is Playing at My House- LCD Soundsystem
My Own Worst Enemy- LIT
Am I Pretty?- The Maine
Get Up- Mayday Parade
Shake It- Metro Station
Can't Kick Up The Roots- Neck Deep
Jump- Simple Plan
Soap- Stand Atlantic
Up & Go- The Starting Line
Elevated- State Champs
Sure As Hell- Tonight Alive
Work This Body- Walk The Moon
TooTimeTooTime- The 1975
Kicking & Screaming- All Time Low
Grenade Jumper- Fall Out Boy
The First Punch- Pierce The Veil
Hit and Run- Breathe Carolina
Don't forget to save, share, and Pin this playlist for later!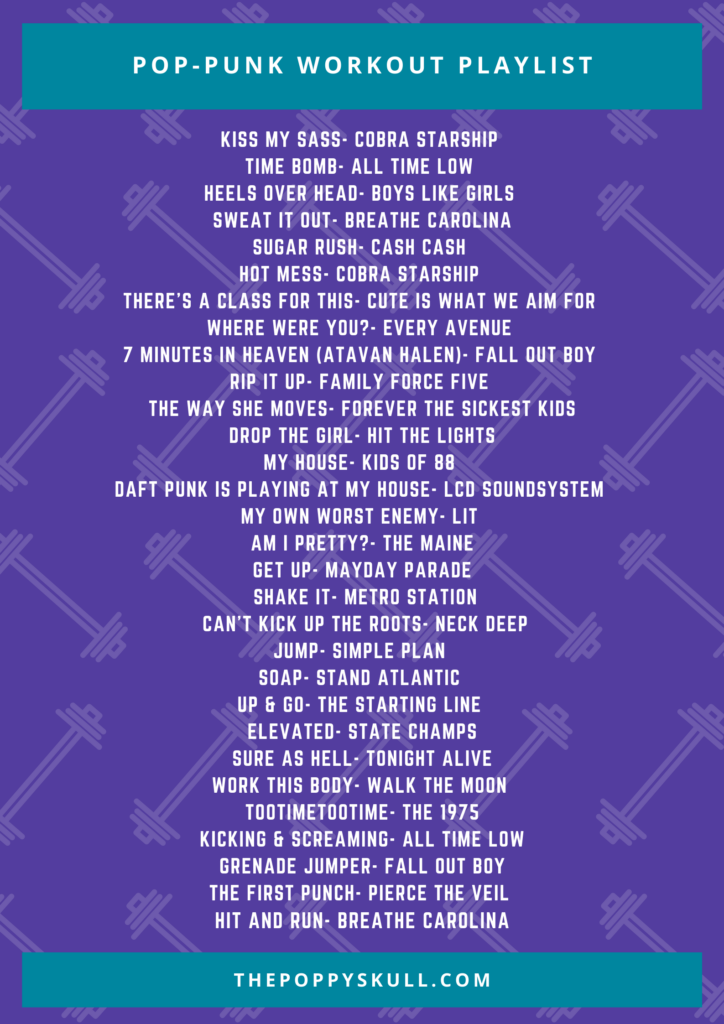 I hope you enjoy this playlist and it gives you awesome workout motivation. Comment down below what your favorite exercise music is!
If you are looking for more playlists, check out some of these:
Emo Valentine's Day Playlist 2020
Stay Spooky!
-Caroline 🙂