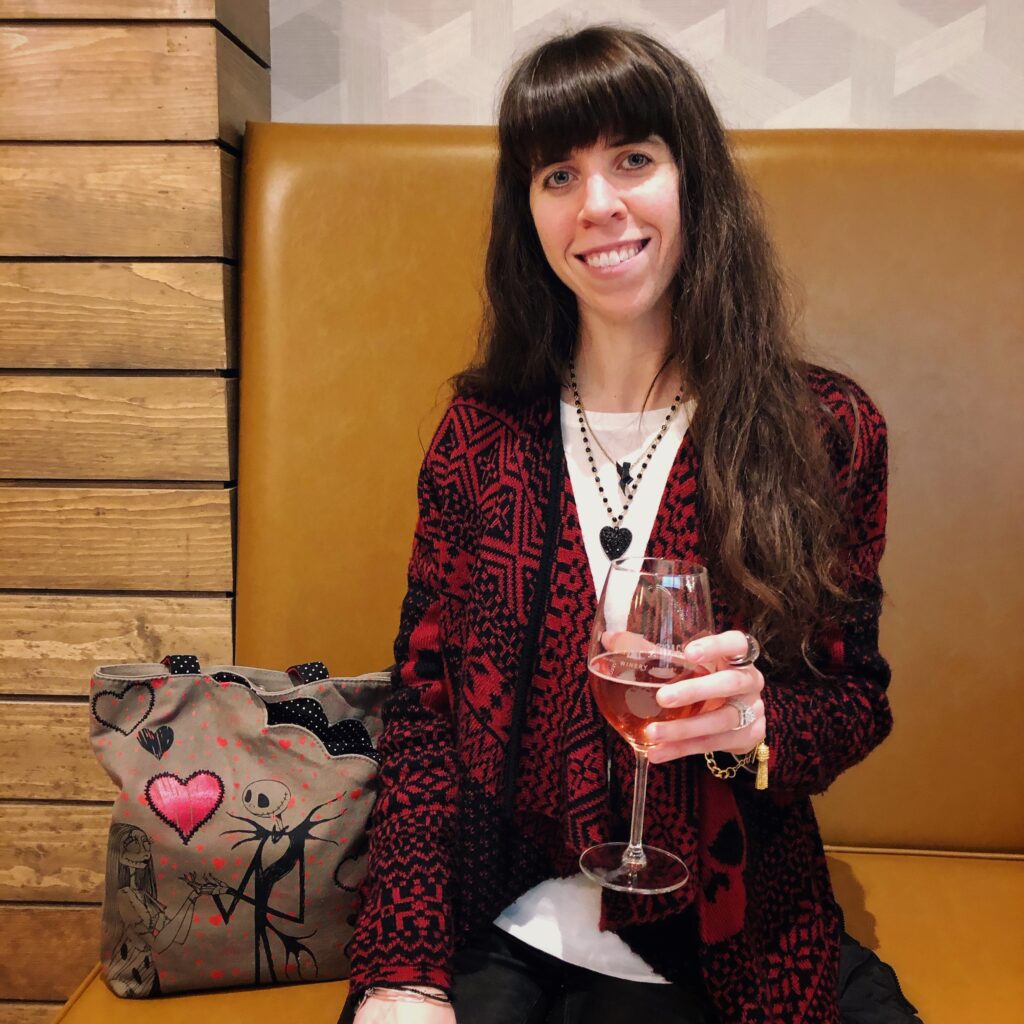 ****February 2022 Update*****
Last weekend Alex and I continued our annual Valentines tradition of a wine and chocolate tasting. We returned to the William Heritage Winery tasting room in Haddonfield. They have now expanded their tasting room and it looks beautiful! The tasting room can now hold more guests and there were a lot of people enjoying wine and chocolate.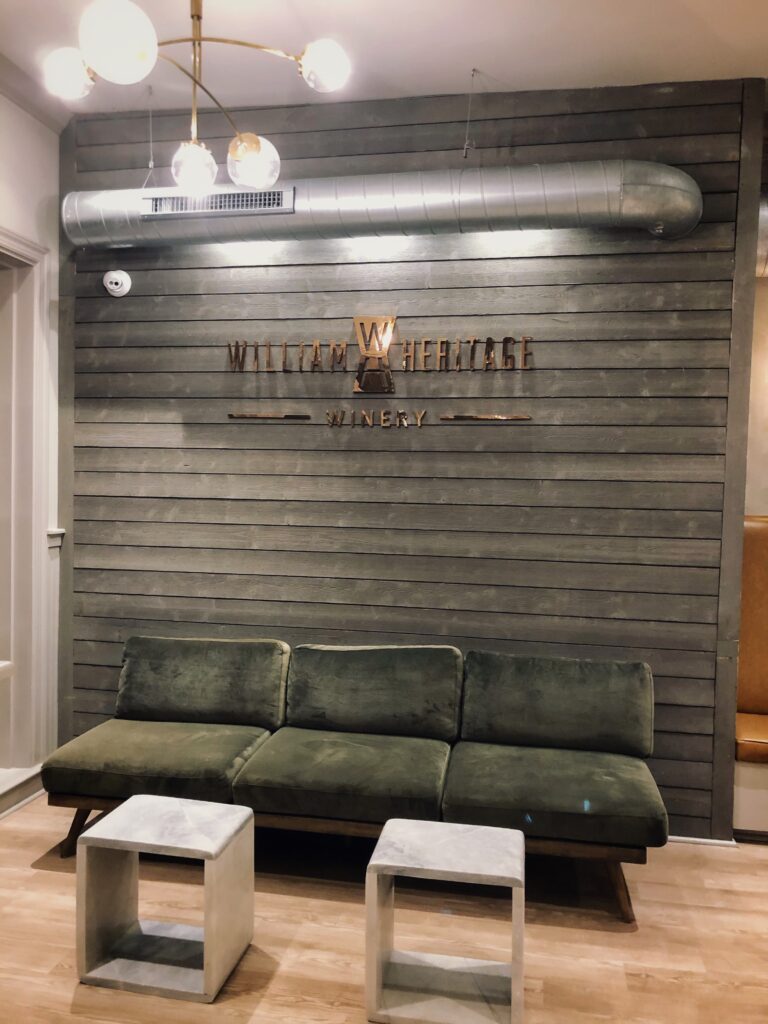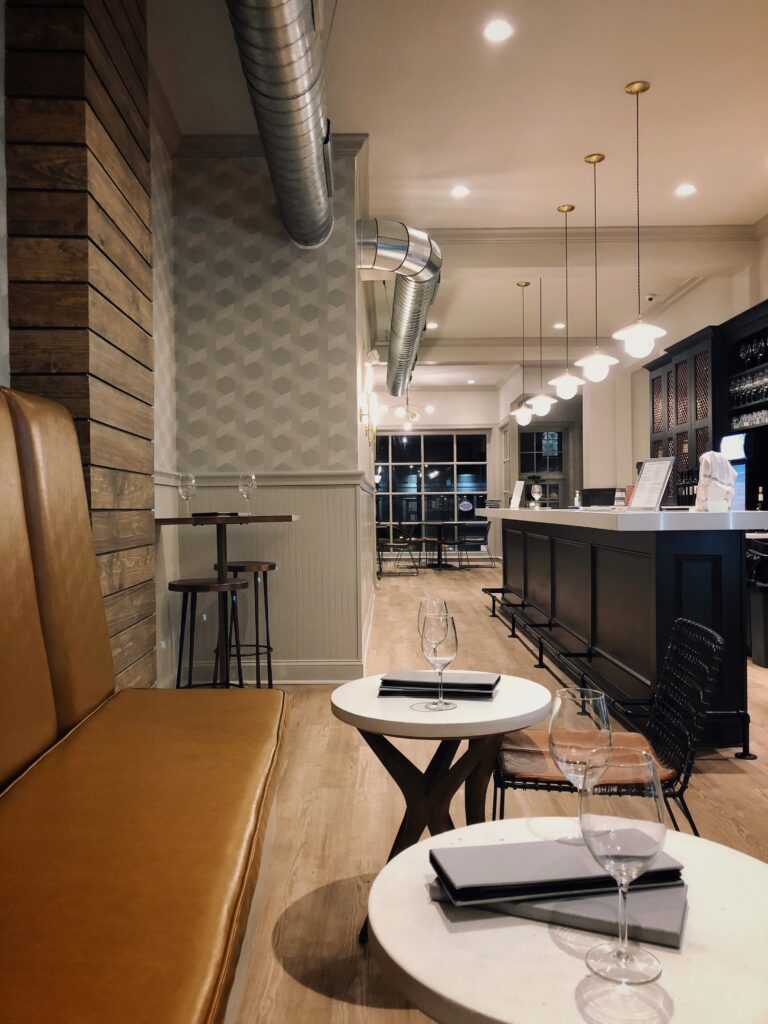 We had another wonderful and delicious experience at their wine and chocolate tasting! Everything I wrote in my 2021 post below is still accurate and I would recommend making a reservation at their tasting room, asap!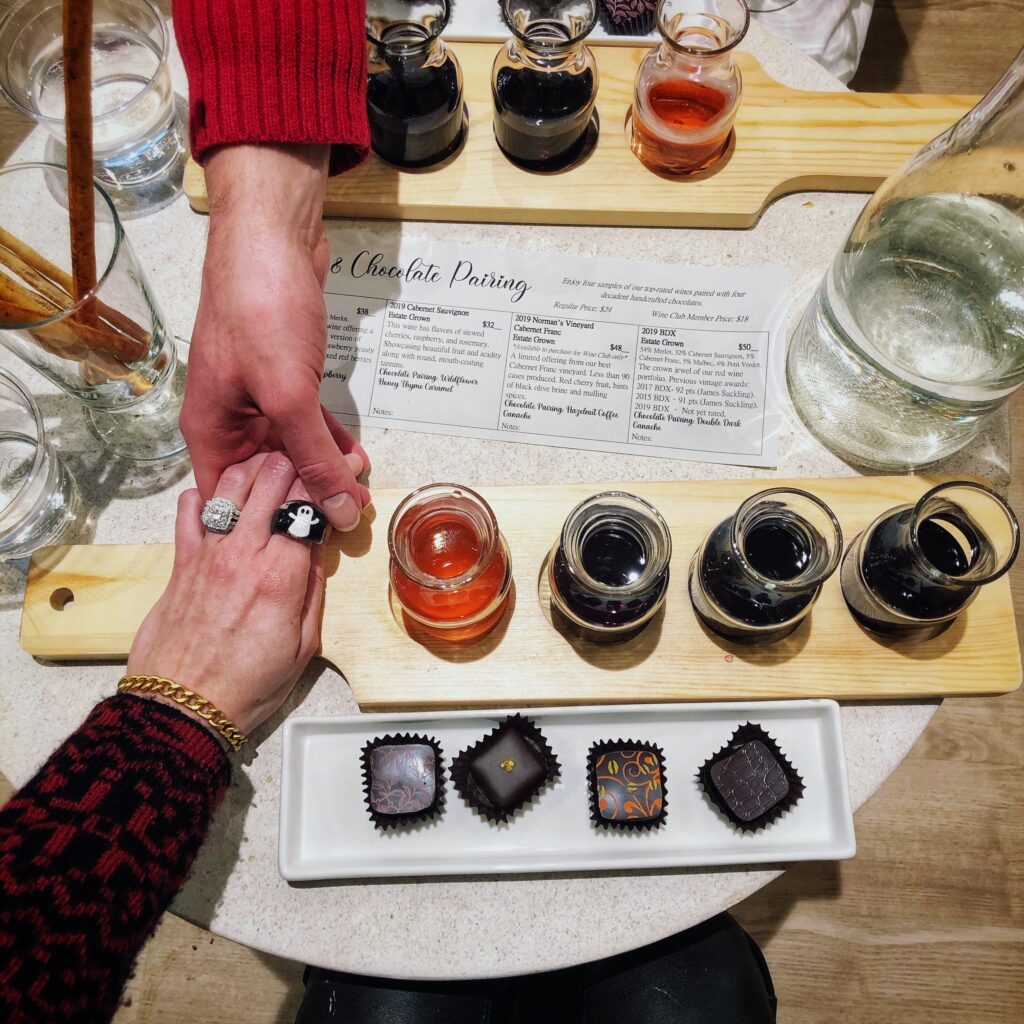 There is no better way to celebrate Valentine's Day than with wine and chocolate!
Years ago, Alex and I attended a wine and chocolate event at William Heritage Winery. Since then, we always attend their wine and chocolate weekend. I was not sure if the winery was going to have a Valentine's Day tasting this year due to the pandemic. Luckily, we were able to continue our tradition with a wonderful wine and chocolate tasting last weekend.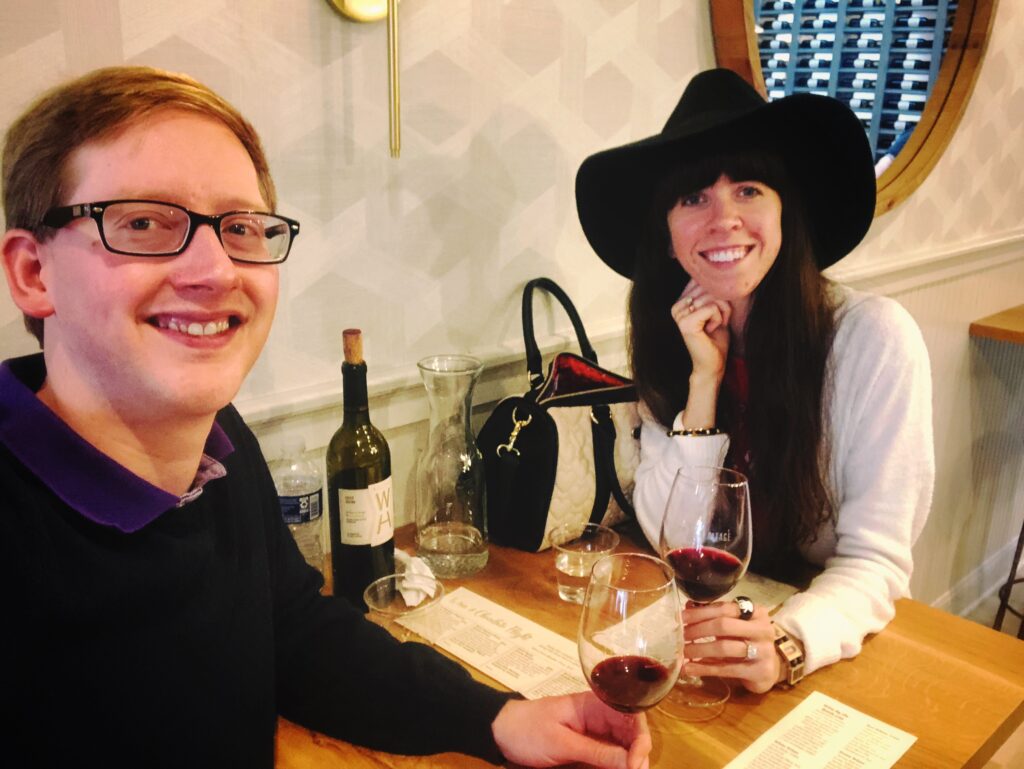 William Heritage Tasting Room
William Heritage Winery is our favorite winery. We have gone there plenty of times. It is also where we got engaged! The winery cannot host a big wine and chocolate event this year, however they are offering wine and chocolate flights. You can enjoy these flights every day during the month of February!
William Heritage Winery is located in Mullica Hill, New Jersey. They also have a tasting room in Haddonfield. This year we decided to check out the Haddonfield location for our wine and chocolate flights. The Haddonfield tasting room is beautiful and easily located on Kings Highway. Wine and chocolate tastings require a reservation. I would recommend making your reservation asap because they book up quickly.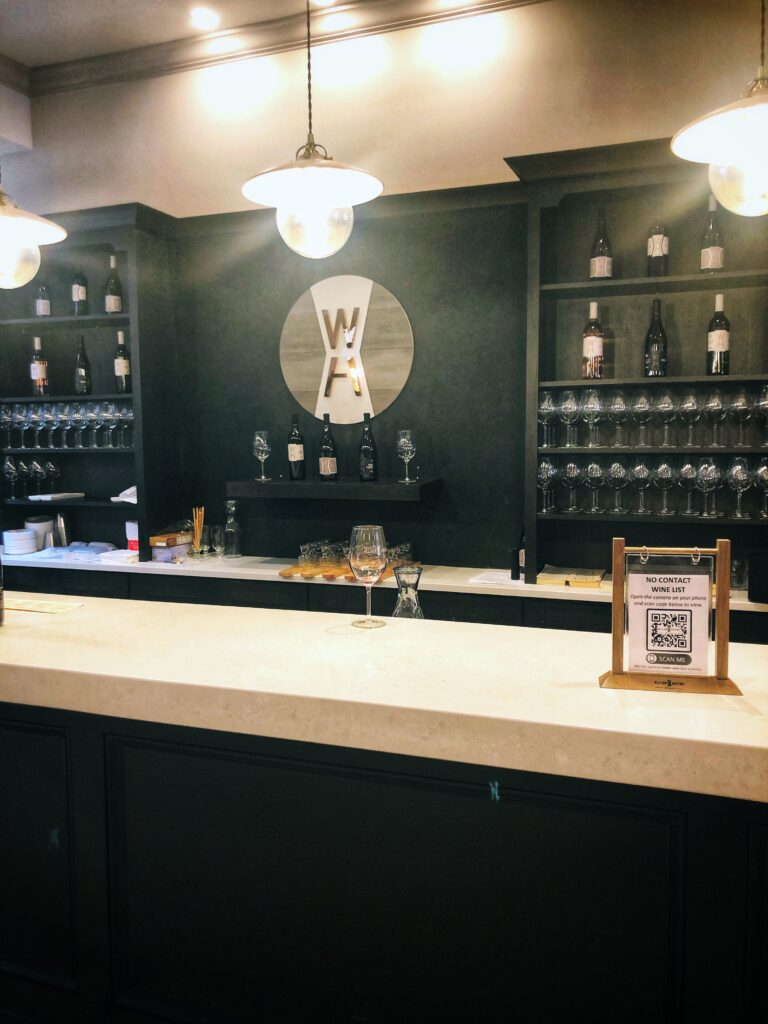 Once we checked into the tasting room, we were seated at a high top table. Besides us, there were three other parties at the tasting room. However since the tables were nicely space out, we had plenty of privacy.
Wine & Chocolate Flights
The wine and chocolate flight consists of four different William Heritage wines. Paired with the wines were three delicious chocolate truffles. Mecha Chocolate in Haddonfield made the tasty chocolate truffles. I honestly cannot pick a favorite wine or chocolate from this flight. Everything was extremely delicious!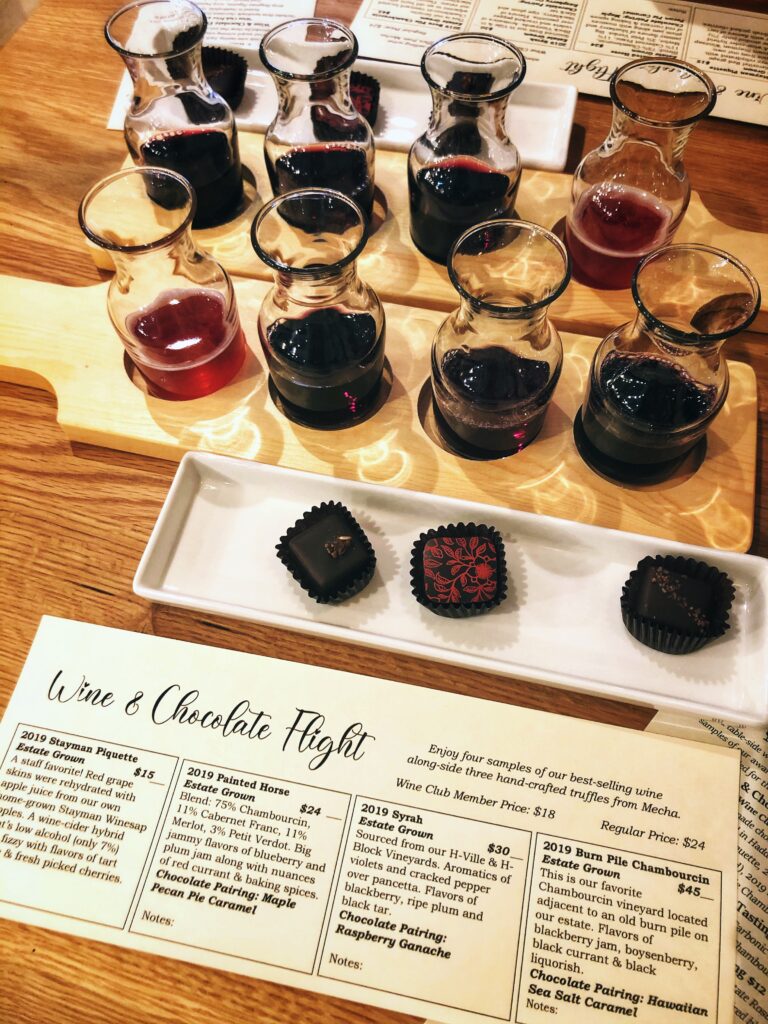 Reservations at William Heritage Winery for a wine and chocolate tasting are 1 hour and 30 minute time blocks. Once Alex and I completed our wine and chocolate tasting, we had plenty of time to hang out at our table. We decided to purchase a bottle of their 2019 Painted Horse Estate Grown wine and have a glass. The Haddonfield tasting room only sells the wine by the bottle.
The staff at William Heritage Winery are always friendly and knowledgeable. They cleaned the tasting room very thoroughly after everyone started to leave.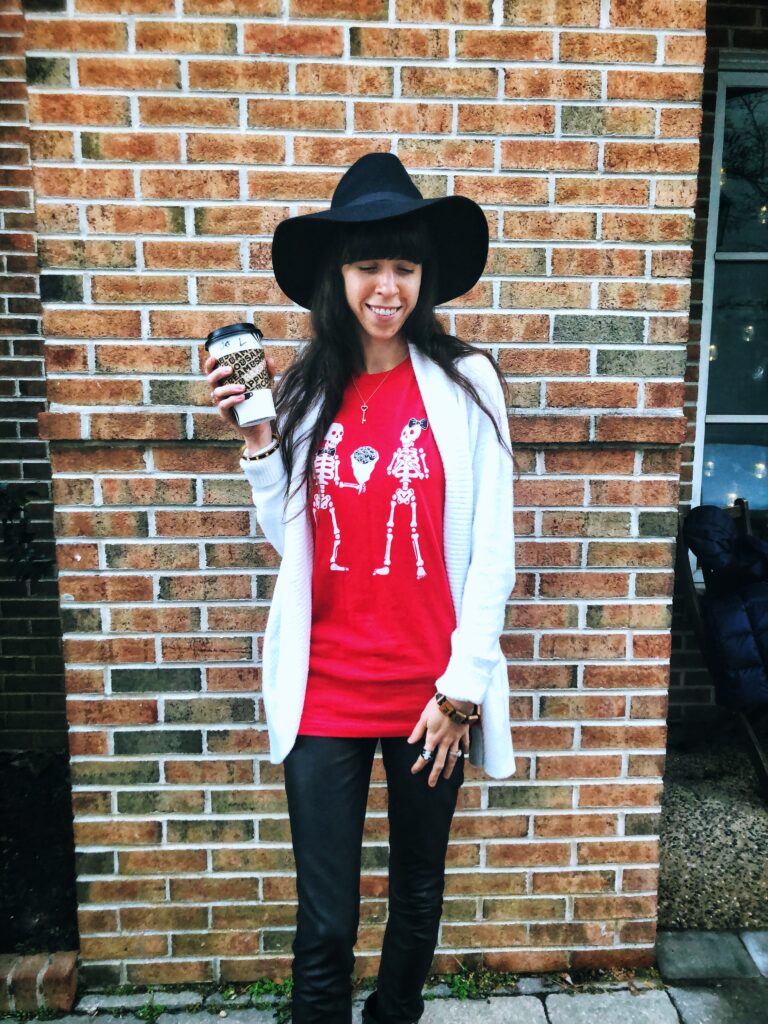 I would defintiely recommend walking around the cute town of Haddonfield after enjoying wine and chocolate flights. Alex and I walked around the town for a bit. Then we decided to enjoy some warm oat milk lattes at Saxbys coffee.
Even though Valentine's Day is different than last year, there are still plenty of fun ways to celebrate. I would highly recommend a wine and chocolate flight at William Heritage Winery. Whatever your plans are, I hope you have a great Valentine's Day!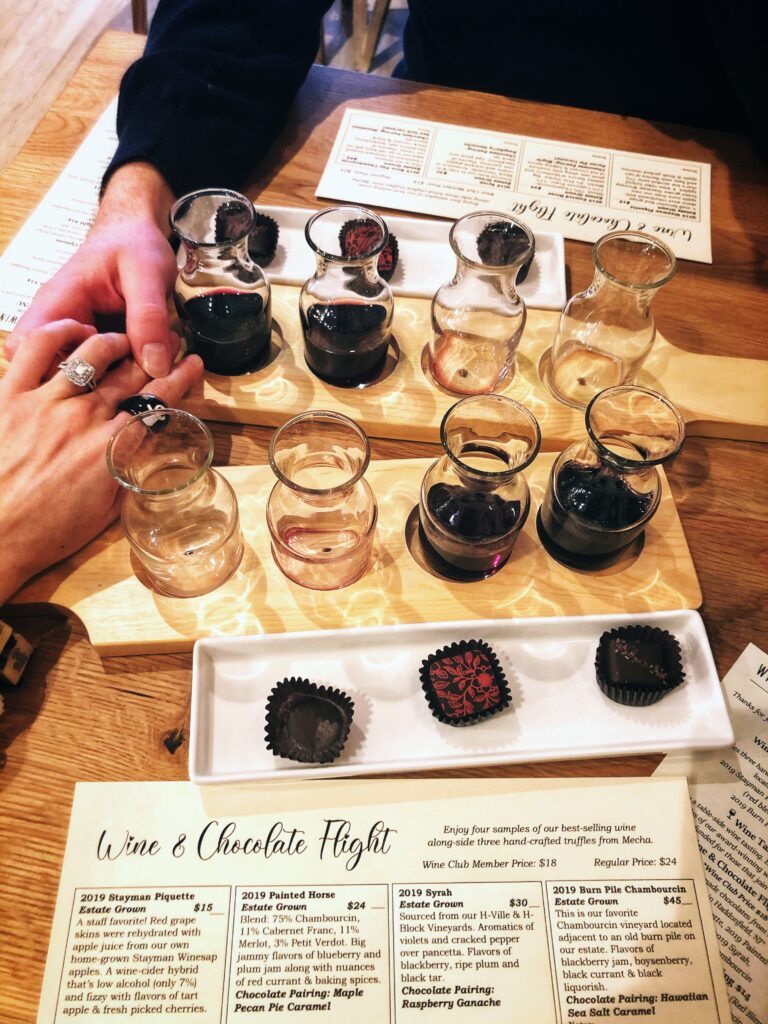 If you are looking for more Valentine's Day ideas, check out some of these posts:
Comfy, Crafty, Creepy Cute- Three Valentine's Day Gift Ideas
Emo Valentine's Day Playlist 2020
Spooky and Sweet Jack Skellington Valentine
Stay Spooky!
-Caroline