Ah winter, a time of always being cold and the sun barely coming out. As you can probably tell, I am not a fan of winter. I miss the long summer days and being warm. Since I am mostly working from home though, this winter has not been too bad. It is great being able to stay warm and cozy at home while doing my work.
To help with staying cozy during the winter months, I created a January Gloom playlist for you. This playlist includes songs that relate to winter, snow, and longing for spring and summer.
January Gloom Playlist
January Gloom- All Time Low
Love Like Winter- A. F. I.
Winter Coats- Aaron West and the Roaring Twenties
South For the Winter- River City Extension
In The Cold- Acceptance
Snow Globe- Armor For Sleep
Ice- Lights
Ice Melts- Matt and Kim
It's Too Cold Tonight- Tiny Moving Parts
Cold Hands- A. F. I.
Heavy Gloom- The Story So Far
Gloom- Fireworks
Frozen- State Champs
Winter of '95- New Found Glory
The New Year- Death Cab for Cutie
Winter of Our Youth- Bastille
Sleep in the Snow- Yellowcard
Never Snows in Florida- New Found Glory
Planned to be Surprised- Basement
Don't forget to save, share, and Pin this playlist.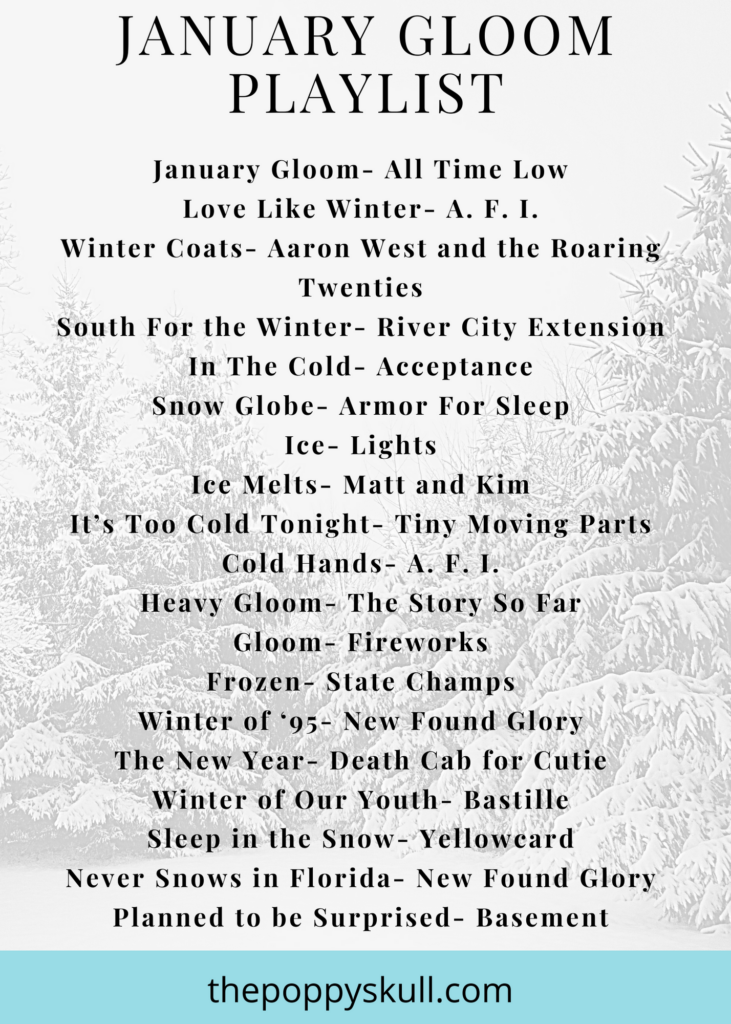 Even though winter is my least favorite season, I try to think of it as a time to refresh and reorganize before the warm weather arrives. Winter is a good time to get rid of some clutter and work on projects around the house that you might not want to do once the weather is beautiful. When the summer arrives, I always want to be outside swimming or out enjoying the long days, which does not leave a lot of time for doing projects inside.
If you are not a fan of winter, maybe try working on items you know you will not want to do once it is finally warm outside. While you work on these tasks, listen to my playlist for a soundtrack to this January Gloom.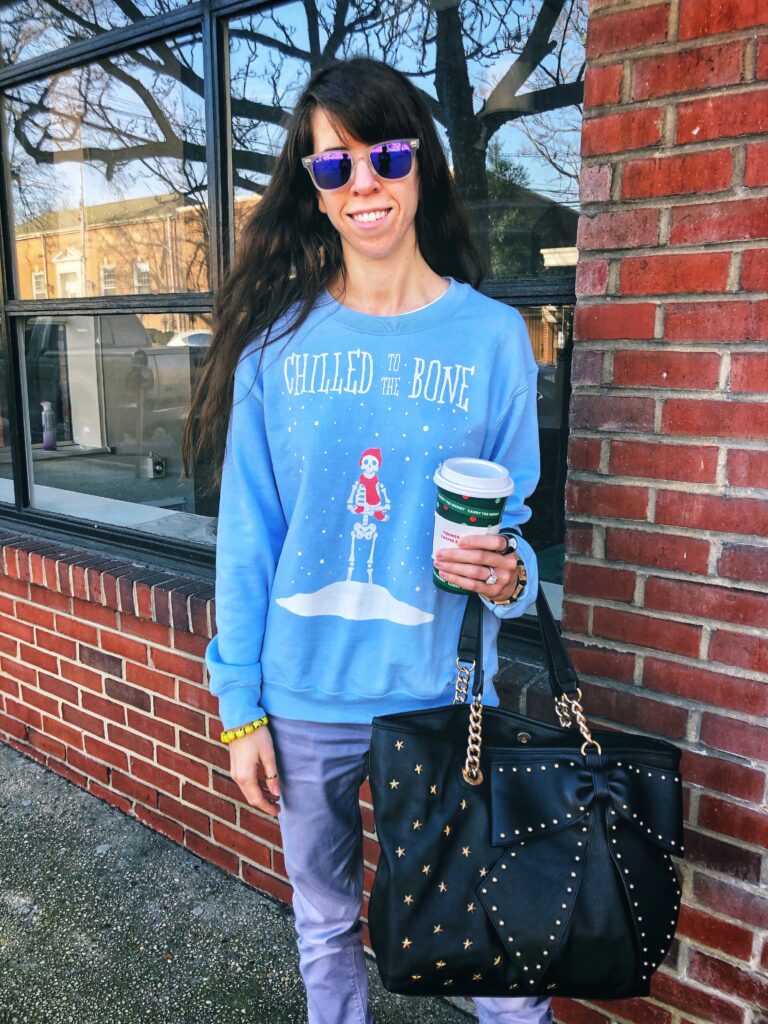 I hope you enjoy this playlist and it helps to make your winter warmer. Please check out some of my other playlists such as, Emo Valentine's Day Playlist 2020, Summer Road Trip Playlist, and Cozy Rainy Fall Day Playlist 2020.
Stay Spooky!
-Caroline 🙂
Shop my Chilled to the Bone sweatshirt!