At the end of March we took an awesome trip to Hilton Head, South Carolina. We were there for two weeks and it was a blast! It was a fun, relaxing trip. Before we went, I made a playlist for our road trip. We also enjoyed this playlist many times by the pool while relaxing with a margarita. If you are taking a southern trip soon, this playlist is for you! My Low Country Playlist is the perfect mix of some country, island, and vacation songs. Whether you are taking a southern trip soon or you are looking for some island/county music, I hope you enjoy my Low County Playlist!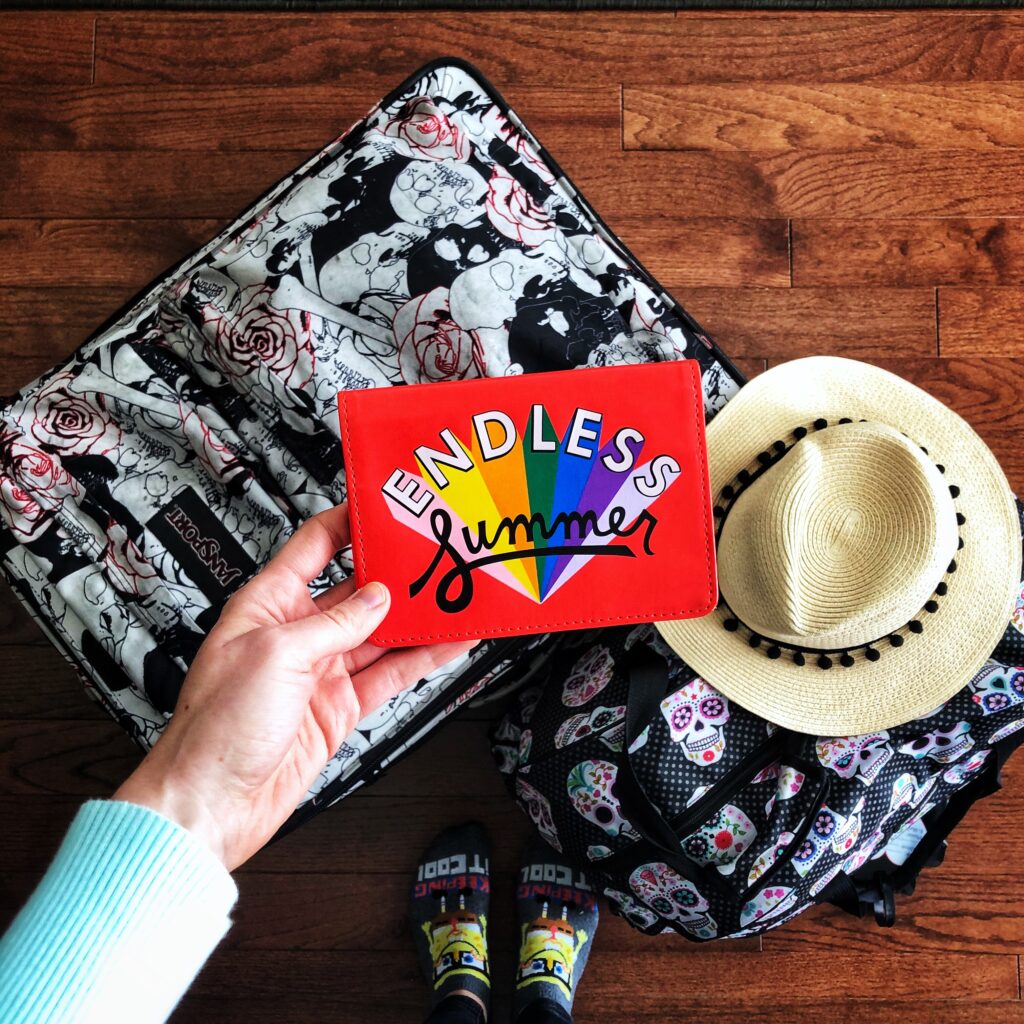 Low Country Playlist
Body Like A Back Road- Sam Hunt
Sweet Home Alabama- Lynyrd Skynyrd
Chicken Fried- Zac Brown Band
Darlington County- Bruce Springsteen
Wagon Wheel- Darius Rucker
Southbound and Sinking- Dashboard Confessional
Carolina In My Mind- James Taylor
Want Love- Simplified
Jesse James- The Kooks
Lucky For Some- Macseal
Apartment- Seaway
Island Time- Simplified
Buffalo Soldier- Bob Marley & The Wailers
Proud Mary- Creedence Clearwater Revival
Tripping Billies- Dave Matthews Band
Home- Edward Sharpe & The Magnetic Zeros
Always Summer- Yellowcard
Carolina Skies- Grayscale
Highway Tune- Greta Van Fleet
Only Wanna Be With You- Hootie & The Blowfish
Margaritaville- Jimmy Buffett
Go Away Cloud- Jesse Rice
Sunshine State- Dashboard Confessional
Holiday- Vampire Weekend
Breeze- Turnover
Changes in Latitudes, Changes in Attitudess- Jimmy Buffett
Rendezvous- Simplified
Toes- Zac Brown Band
Lula On The Beach- Seaway
Sunshine- Matisyahu
All Summer Long- Kid Rock
Atlantic- Grayscale
Seaside- The Kooks
Chicken Fried- Zac Brown Band
Jamming- Bob Marley & The Wailers
Cape Cod Kwassa Kwassa- Vampire Weekend
Call Me The Breeze- Lynyrd Skynyrd
I Heard It Through The Grapevine- Creedence Clearwater Revival
Kids Of Summer- Mayday Parade
Send Me On My Way- Rusted Root
Island In The Sun- Weezer
Wild Things- Seaway
Volcano- Jimmy Buffett
Hello Mexico- Sparks The Rescue
Pleasures- Seaway
Island- The Starting Line
Take Me As You Please- The Story So Far
Sunshine Type- Turnover
The Kids Don't Stand A Chance- Vampire Weekend
Sunrise- The Kooks
Southern Air- Yellowcard
Island Song- Zac Brown Band
Make sure to save, share, and Pin this playlist for later!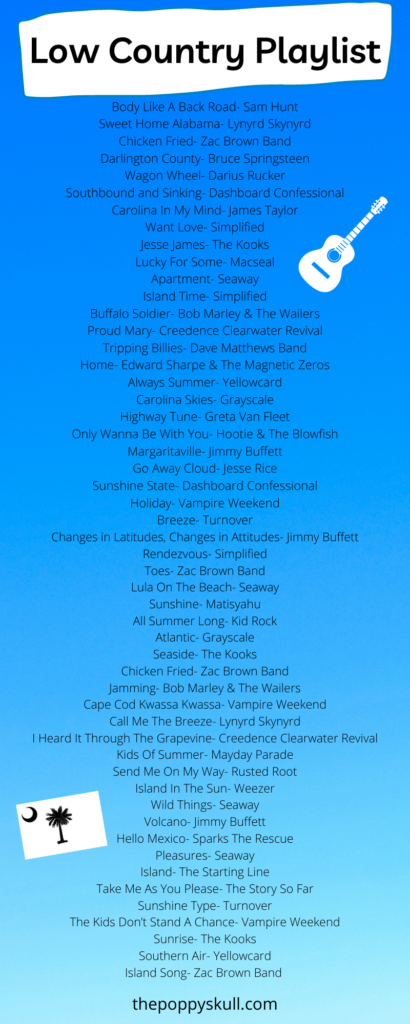 Stay Spooky!
-Caroline 🙂
Check out some of my other playlists below:
Blog-O-Ween Day 22- Spooky Salem Road Trip Playlist