At the end of March 2022, my family and I took a two week vacation to Hilton Head, South Carolina. This was our second time vacationing in Hilton Head and we loved it! Hilton Head is such a beautiful and laid back island. Since we had such a wonderful time, I wanted to share some of my Favorite Things To Do in Hilton Head. Whether you have a trip to the island planned or you would like to go in the future, I hope you find this post fun and helpful!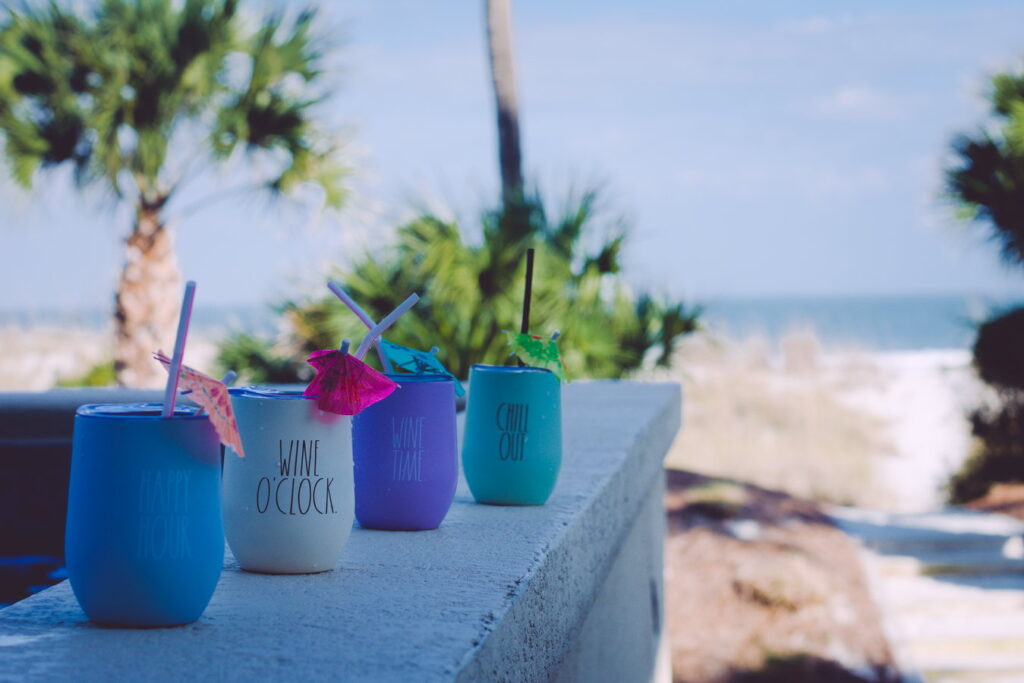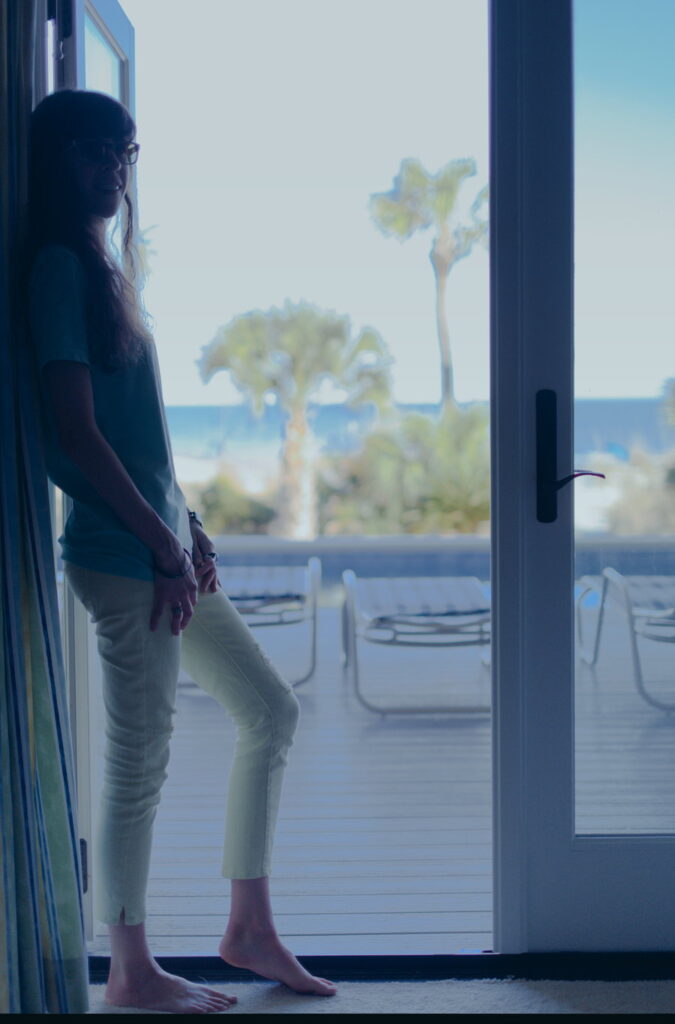 Walk On The Beach & Around Town
One activity I did every single day while we were in Hilton Head was taking a walk on the beach. My husband and I would either take a walk in the morning or afternoon. Since we were in Hilton Head during the spring, it was not super hot during the afternoon and we were able to take nice long walks.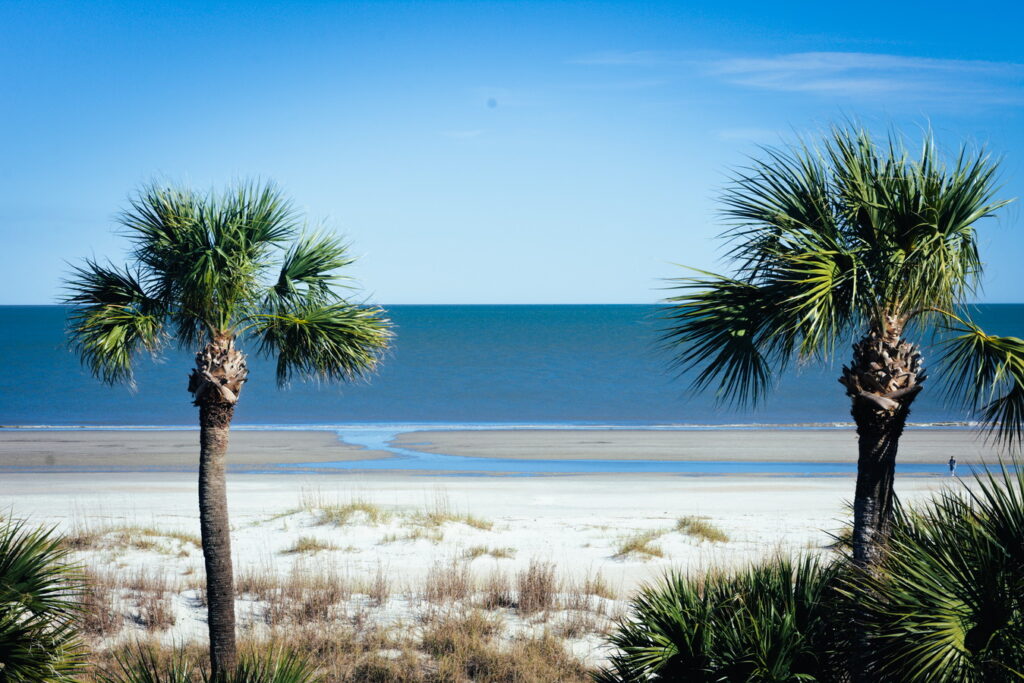 We also enjoyed walking around the neighborhood we were staying in. There are so many beautiful developments in Hilton Head with huge houses, massive trees, and lots of greenery to admire. It was so peaceful taking a stroll around the neighborhood and admiring all of the scenery. 
Swim & Hang By the Pool
Another favorite activity I like to do while in Hilton Head is to go swimming. We rented a house that had a beautiful pool. We were able to get the pool heated so we could enjoy swimming during the springtime. A lot of the houses and hotels in Hilton Head have pools.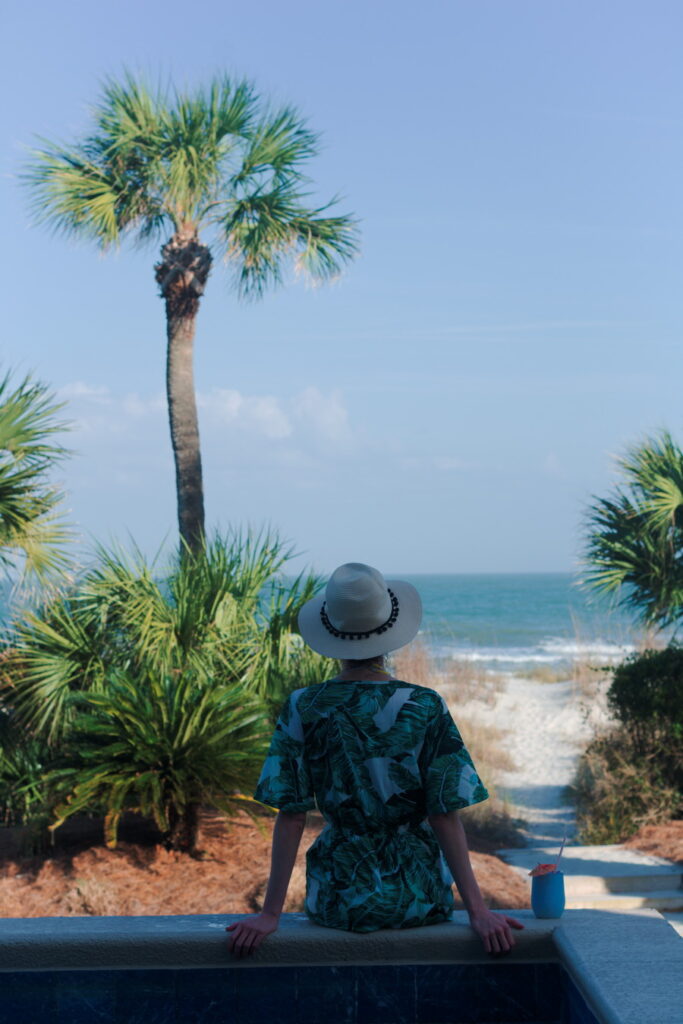 Even if we were not swimming, it was super relaxing just to hang out by the pool and enjoy the beautiful scenery. 
Visit Local Coffee Shops
Checking out the local coffee shops is another one of my favorite things to do in Hilton Head. During our stay we went to two different local coffee shops. The first one was Carolina Coffee and Crumbs and the second was Java Burrito. They were both delicious! Carolina Coffee and Crumbs is a cute coffee shop that we went to on a rainy day. It is definitely a coffee shop you can hang out in for hours. I got a hot oat milk latte and it was perfect for our cozy, rainy beach day.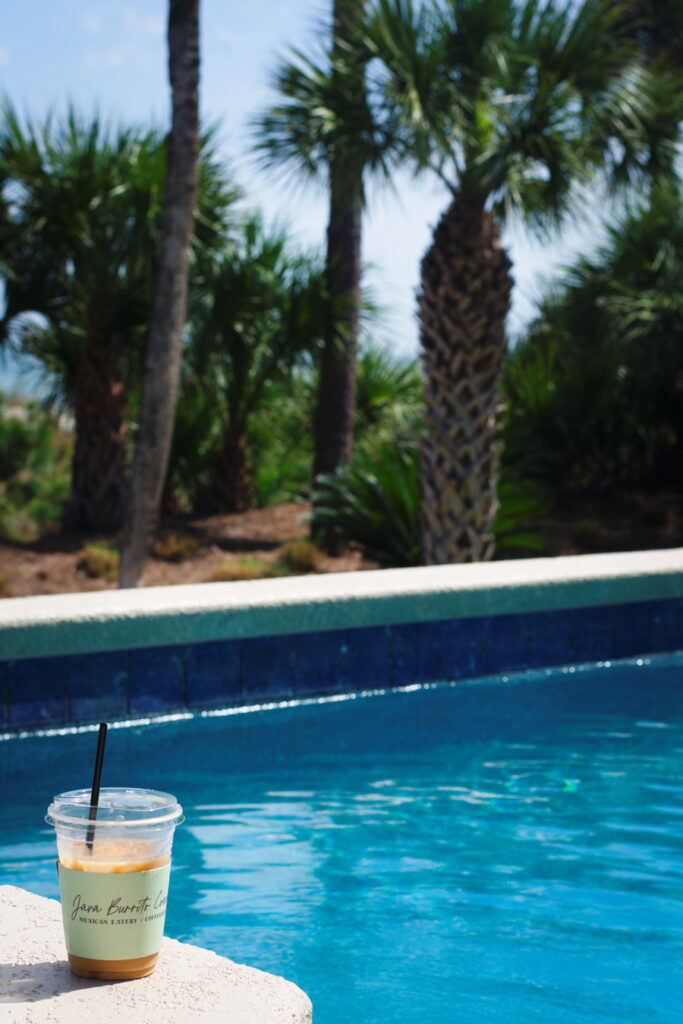 Java Burrito is a coffee shop and a burrito bar, which is a cool combination! I did get an iced oat milk latte from Java Burrito and it hit the spot. The inside of this coffee shop definitely has more of a restaurant feel to it rather than a cozy coffee shop. There were a lot of tables to hang out and dine at if you wanted to stay inside. 
Shopping
While we were in Hilton Head we did some shopping at local stores. We checked out some cute gift shops at the Village at Wexford Shopping Center. This is also where Java Burrito is located. A few of our favorite stores from this shopping center were: Hilton Head Oils, Gifted Hilton Head, and Branches. We purchased some delicious olive oil and balsamic vinegar from Hilton Head Oils. These oils also make great gifts. Gifted Hilton Head is a fun shop to browse around that has Hilton Head themed home decor items. Branches is a neat store to explore. It is full of floral arrangements and items for your home. We did not purchase anything from this store, however it was a cool place to check out.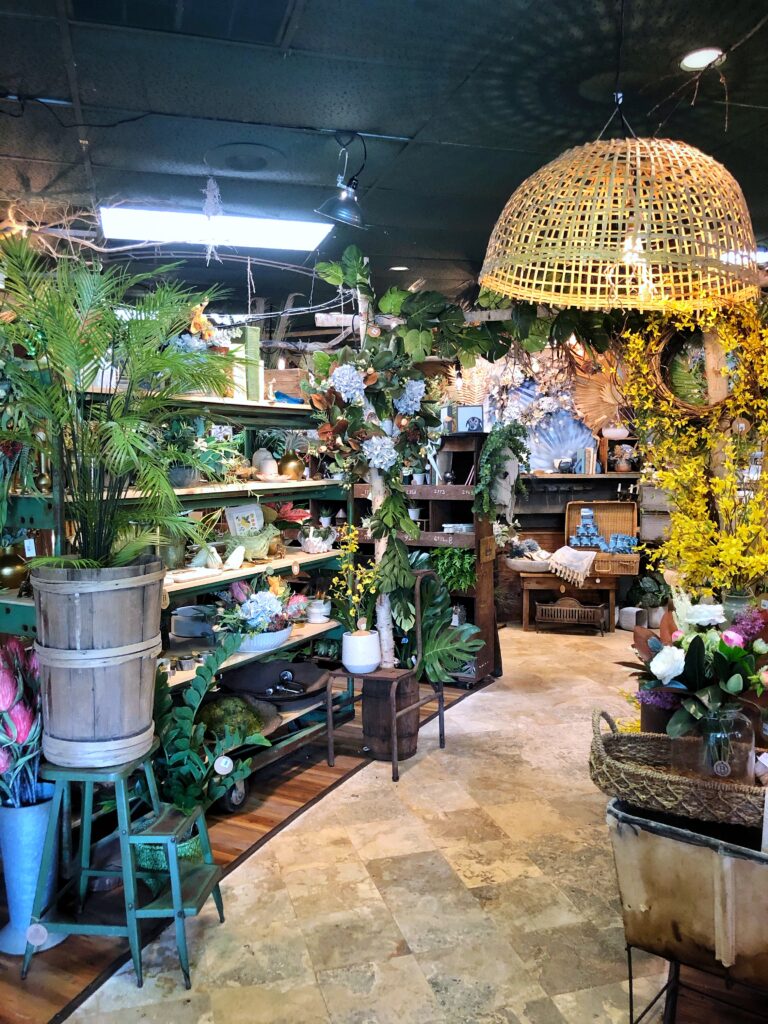 Shelter Cove Marina is also a wonderful place to walk around and shop. Not only are there a few shops, there is a great view of all the boats at the marina. We took a leisurely stroll around this area on a beautiful spring day and purchased a few souvenirs.
Coligny Plaza is another area with a lot of shops and restaurants. We went to this shopping center on a rainy afternoon for lunch at Sandbar and some warm lattes at Carolina Coffee and Crumbs. We did not shop around since it was raining a lot. However I have checked out these stores on a previous trip to Hilton Head and I found some good items. 
Dining
For most of our vacation we made our own meals at home. However there were a few times where we did go out to eat or get take-out for dinner. The one restaurant we went to was The Sandbar Beach Eats, located at Coligny Plaza. Their menu has a little bit of everything on it, including a quinoa bowl which I was happy about.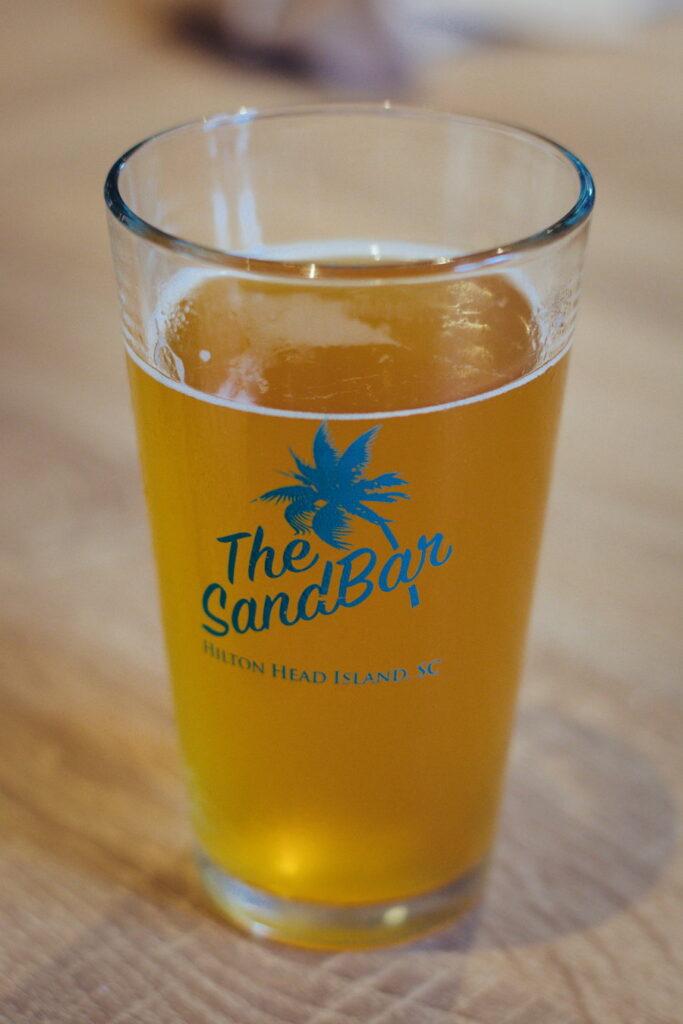 Other places we got take out from were, One Hot Mama's, Giuseppi's Pizza and Pasta, and Mellow Mushroom. All of these places had delicious food. We were especially happy to have Mellow Mushroom pizza since we do not have one close to us at home. 
Go To The Beach
One of my absolute favorite things to do while in Hilton Head is to just be on the beach. Whether I am taking a walk or just sitting on the beach, I love being there. It is so peaceful and a beautiful place to relax and do nothing. For this trip most of our time on the beach was either spent walking, taking pictures, or just being there taking it all in.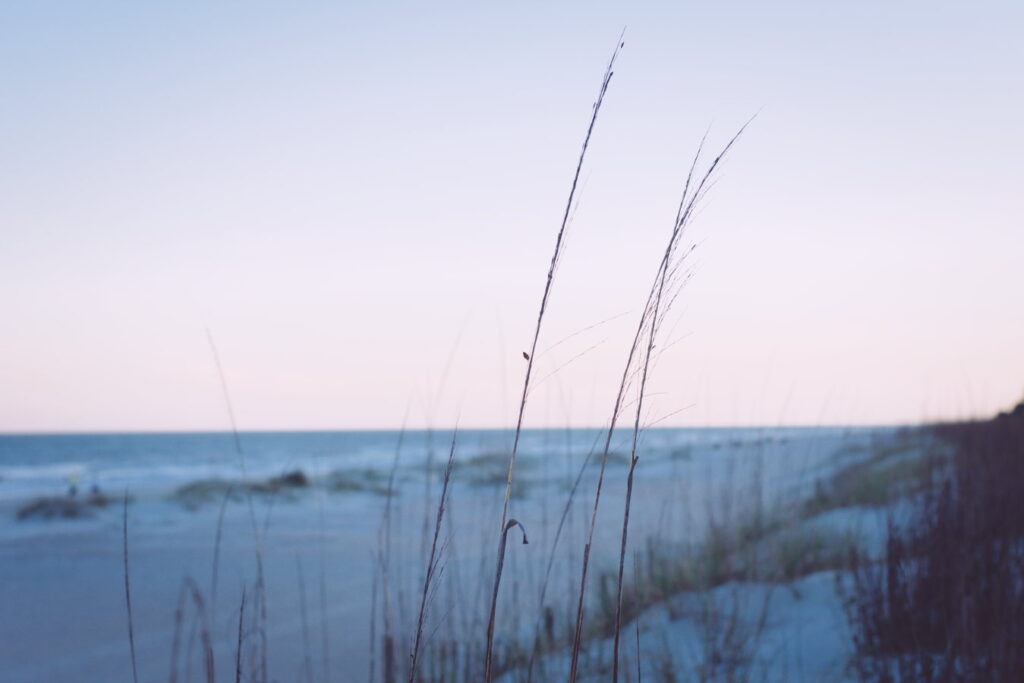 Watch The Sunrise
My brother and I love getting up early one day on vacation to watch the sunrise. We have done this a few times in Jamaica and the last time we were in Hilton Head. I watched the sunrise twice on this trip. They were both beautiful and different. If you are not usually up to see the sunrise, like me, I think it is a wonderful activity to do on vacation. You are able to experience something different and see the beauty of a new day.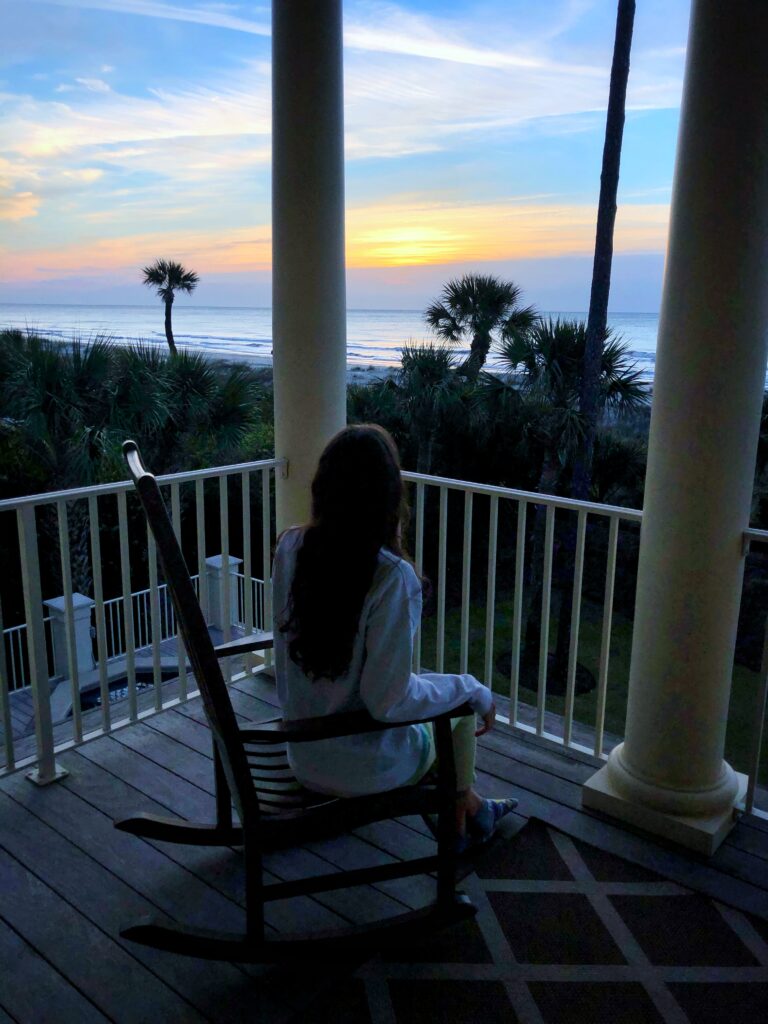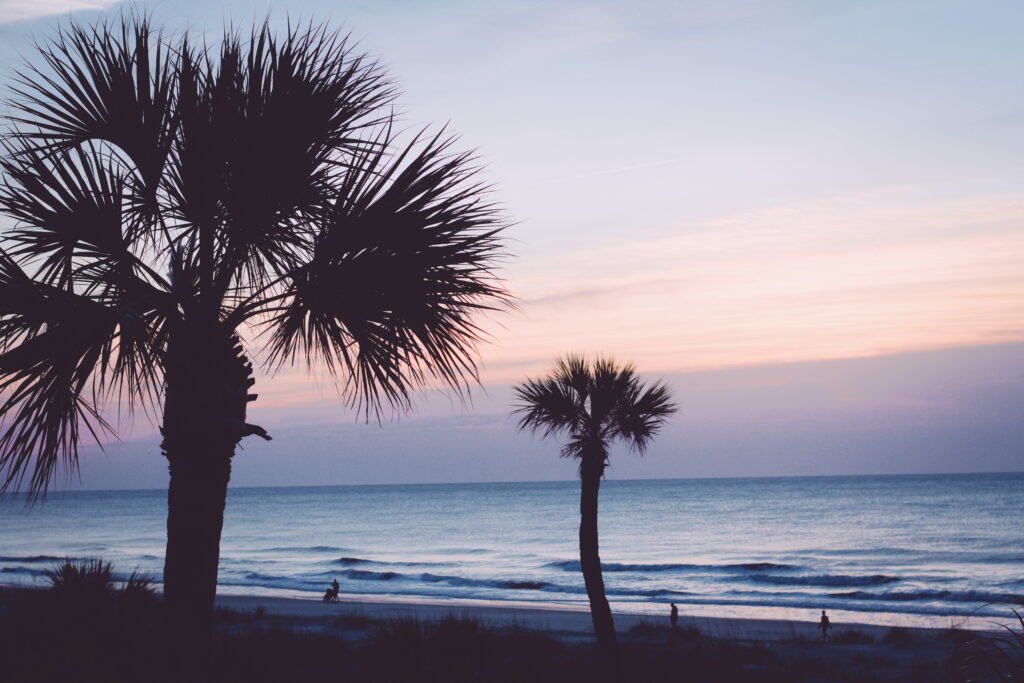 Recording An Album
A new activity on this trip for me was recording. I am a professional classical guitarist and teacher. With the help of my brother, I recorded my first EP on this trip called Palmetto Dunes! We recorded all five pieces live on the beach in Hilton Head. Each piece also has a live video that you can find on my YouTube channel. Palmetto Dunes is now available on all streaming platforms. You can find all of the streaming options and videos by following this link: https://linktr.ee/carolinekubach
I know recording an album in Hilton Head is not an activity everyone does, however the beach is a wonderful place to be creative. If you are involved in any form of art, Hilton Head can be a wonderful place for inspiration.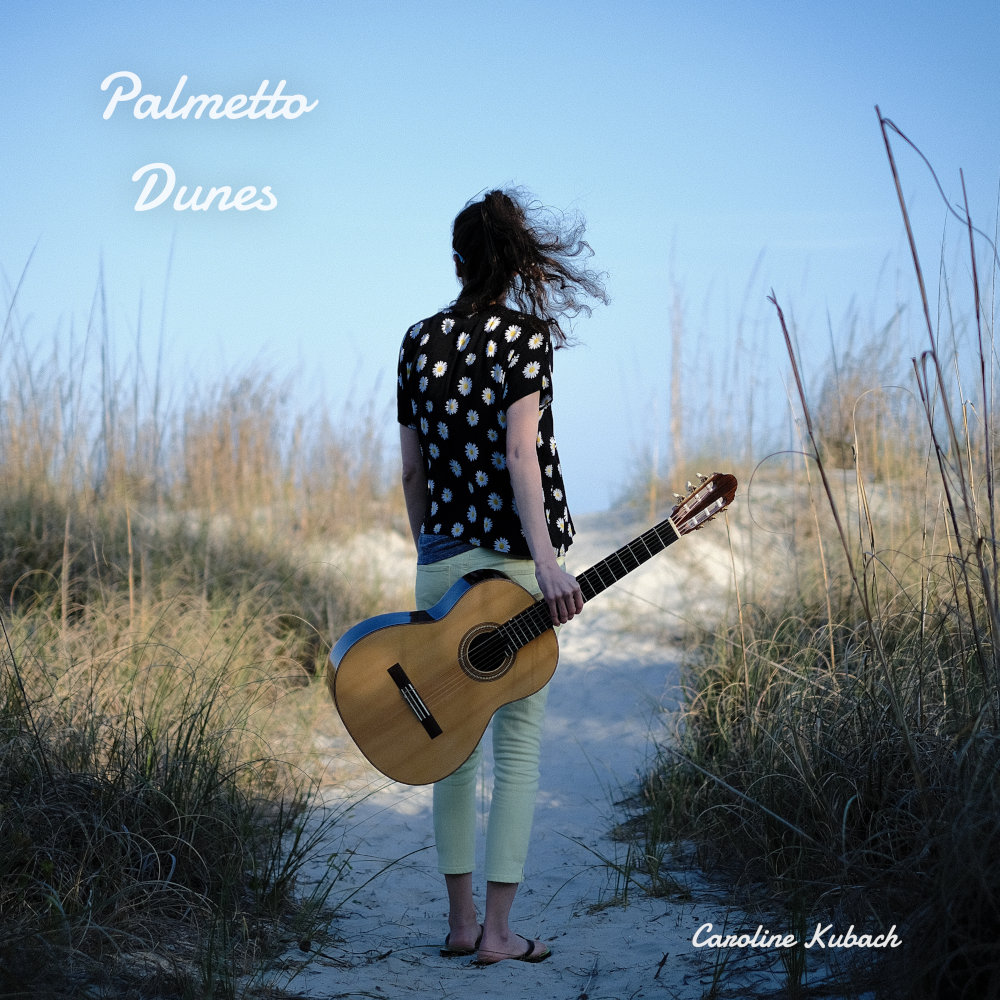 Hilton Head is a wonderful place to vacation with your family. We had a fantastic time during this vacation and I hope we can go back sometime soon! If you are planning a trip to Hilton Head I hope you find my list of favorite things fun and helpful. You can also check out my Low Country Playlist as your road trip soundtrack for a Hilton Head drive.
Stay Spooky!
-Caroline 🙂
Check out some of my other travel posts:
Blog-O-Ween Day 24- Honeymoon In Salem- Traveling To Salem
Our Stay At The Biltmore Miami- Coral Gables