Hello February! It is crazy that February is here, however at the same time January felt long. Now that it is February, it is time to start working on some Valentine's Day gifts, if you haven't done so already. Today I am sharing three different gift ideas: Something Comfy, Something Crafty, and Something Creepy Cute. Whether you are shopping for your husband, friend, or mom, there is a gift here for everyone!
Something Comfy
I think it is safe to say that everyone likes to be comfy. No matter who you are or what you do, we all like to be comfy. The ultimate comfy gift you can get someone for Valentine's Day is a massive blanket from The Big Blanket Co!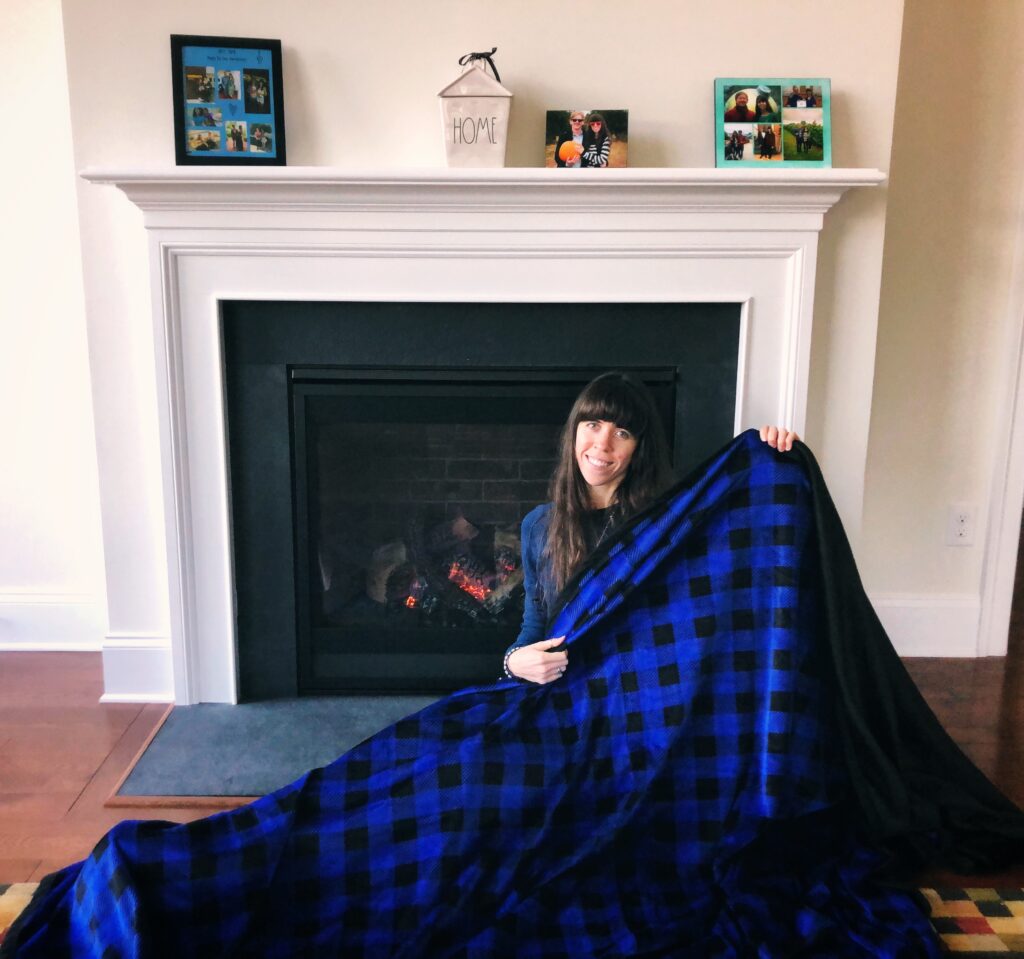 This blanket is perfect for everyone. No matter who your Valentine is, they are guaranteed to love this blanket. My fiance got me a blue plaid Big Blanket for Christmas and it is amazing! It is the ultimate way to stay comfy and cozy.
The blanket I have is 10ft by 10ft and it is 11 pounds. Alex and I love getting cozy under this blanket to watch a movie or to just hang out. The Big Blanket Co. has so many different blanket options and patterns to choose from. I would definitely recommend getting a Big Blanket for your Valentine, especially if they love being cozy, which who doesn't?!
Something Crafty
A Valentine made with love is always very special. If you like to create things, try making a crafty Valentine! Last year I wrote a post on how to make spooky and sweet Jack Skellington Valentines, which are a great craft to create this year too!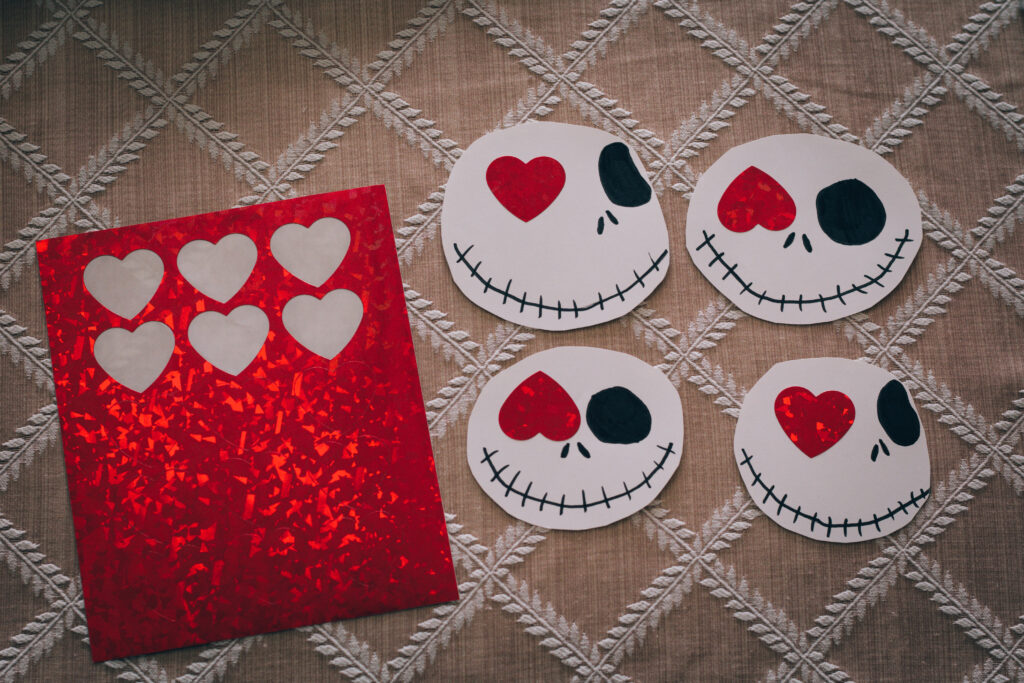 Jack Skellington Valentines are fun and easy to make. You do not need a lot of materials and you can customize them in whatever way you want. These valentines also make great decorations too!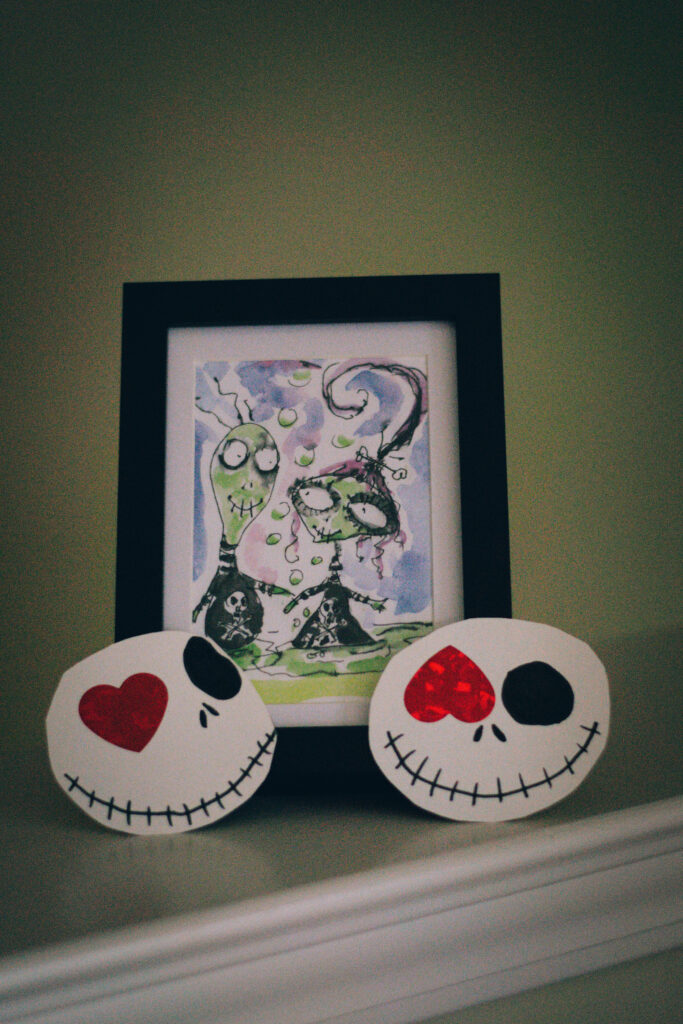 Make sure to check out my entire Jack Skellington Valentine post from last year for a step-by-step guide on how to create these crafty and cute Valentines!
Something Creepy Cute
My last Valentine's Day gift idea is something creepy cute from my shop! Last year I designed this Love Never Dies shirt and it is available again in The Poppy Skull shop. This t-shirt is a perfect Valentine's Day gift for anyone who loves skeletons and Halloween.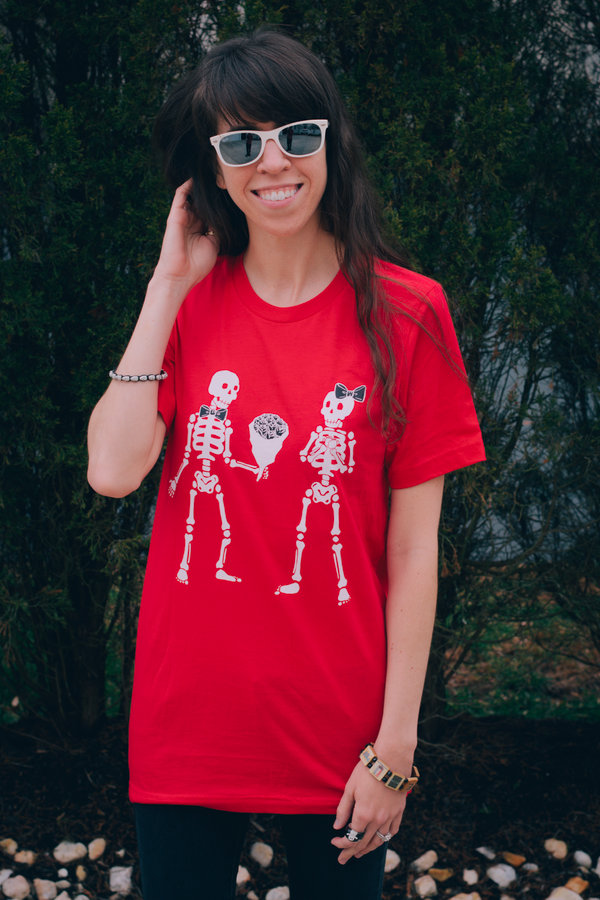 The Love Never Dies shirt is super soft, lightweight, and flattering for men and women. It is perfect to wear during the month of February, or anytime of the year.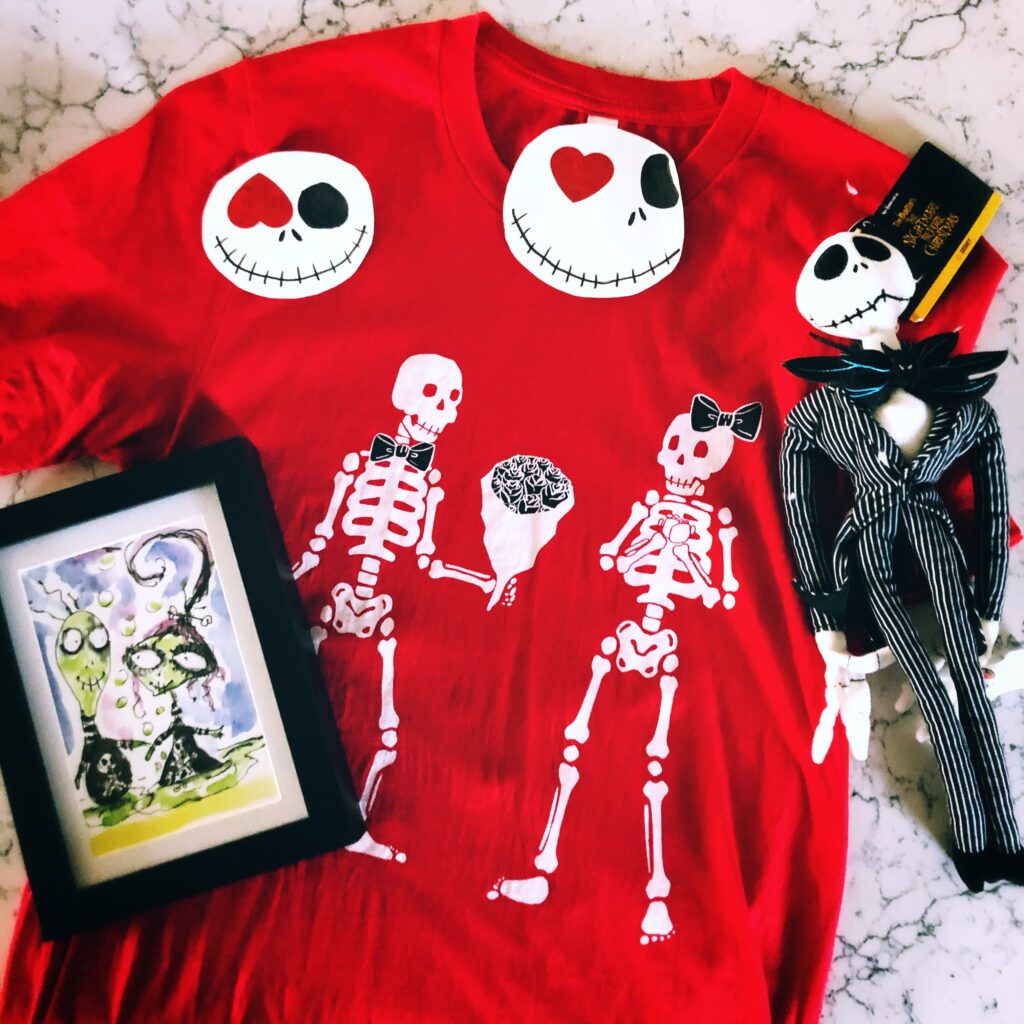 Whether you are looking for something comfy, crafty, or creepy cute, I hope my Valentine's Day Gift Guide has helped you! All of these gifts are also in different price ranges. Have a great Valentine's Day and Stay Spooky!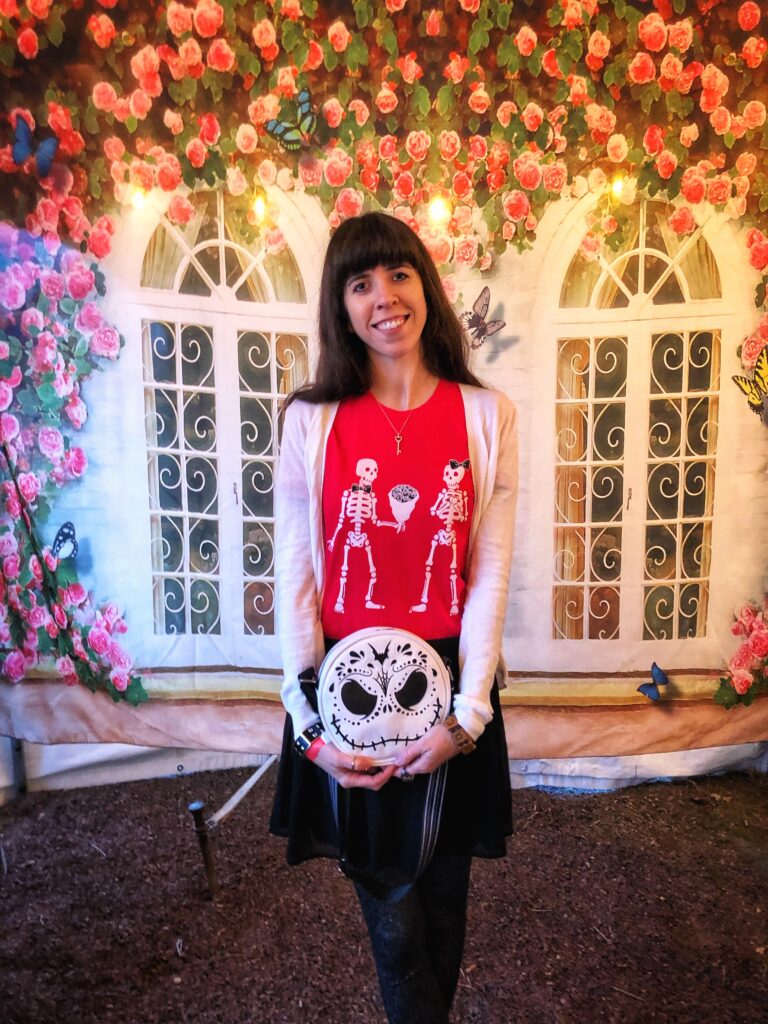 Stay Spooky!
-Caroline 🙂
Check out Emo Valentine's Day Playlist!