At the end of October/beginning of November 2019, my family surprised me with a trip to San Antonio Texas for my birthday! The trip took place during San Antonio's Day of the Dead Festival, which is awesome! The festival is so much fun and there are a ton of things to do in San Antonio. I have a whole series of posts that I am working on from this trip. Today, I wanted to share what the shopping is like at Historic Market Square.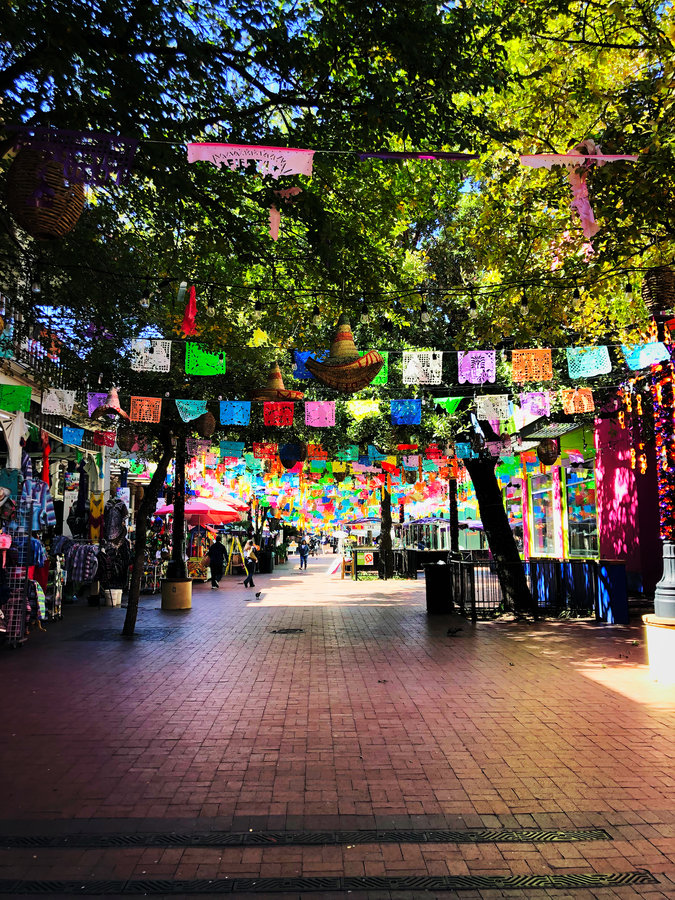 Shopping at Historic Market Square
Historic Market Square is an area in Downtown San Antonio you can visit anytime. Different festivals and events take place here throughout the year. Market Square is full of colorful walls and the courtyards have papel picado (the colorful flags) hanging all year. You will also find restaurants and many, many shops in this area.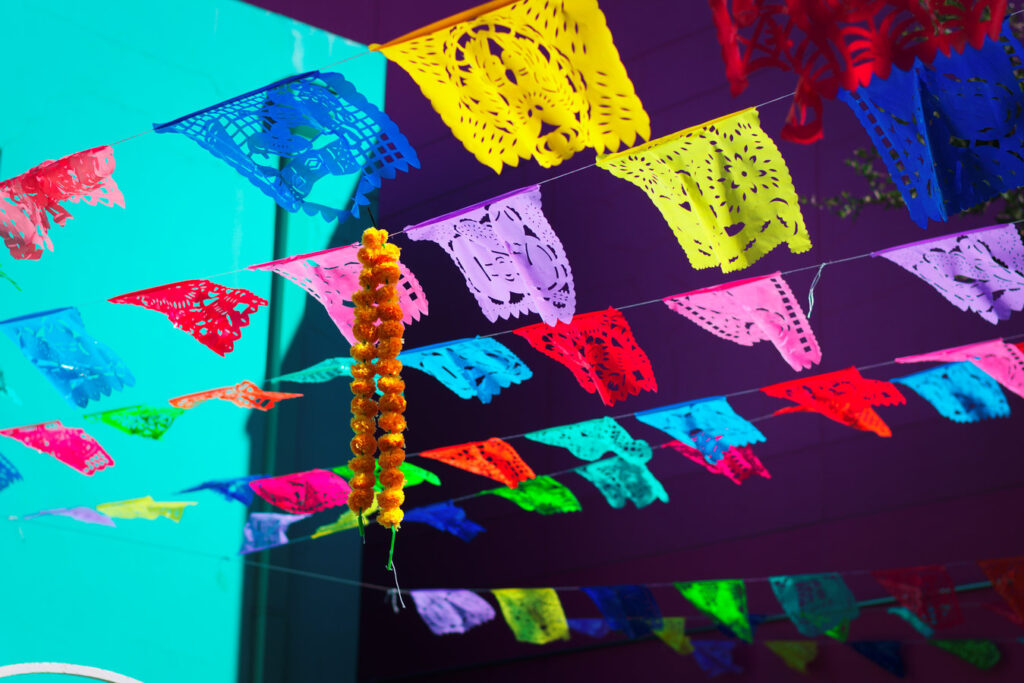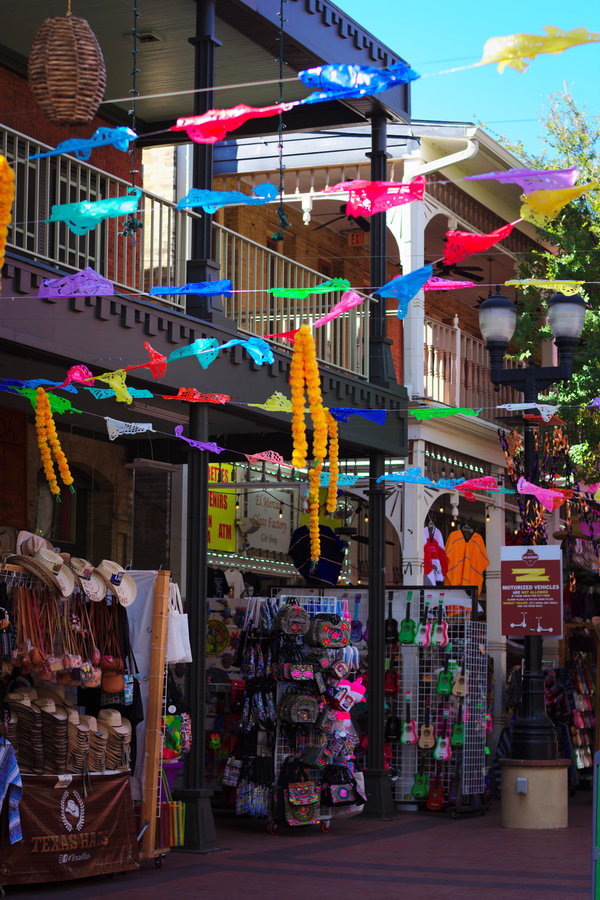 Historic Market Square is full of shopping. You will find gift shops on one side of the square and a ton of vendors in the El Mercado building on the other side. The inside of the El Mercado building is meant to make you feel like you are at an authentic Mexican marketplace. Across the street from Market Square is Market Plaza, which is another indoor vendor shopping area.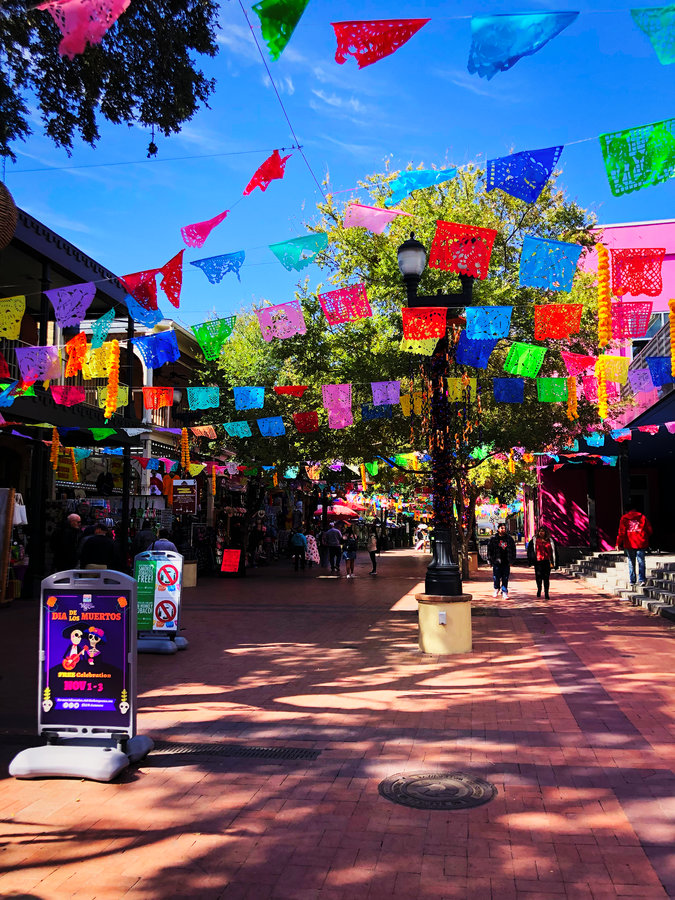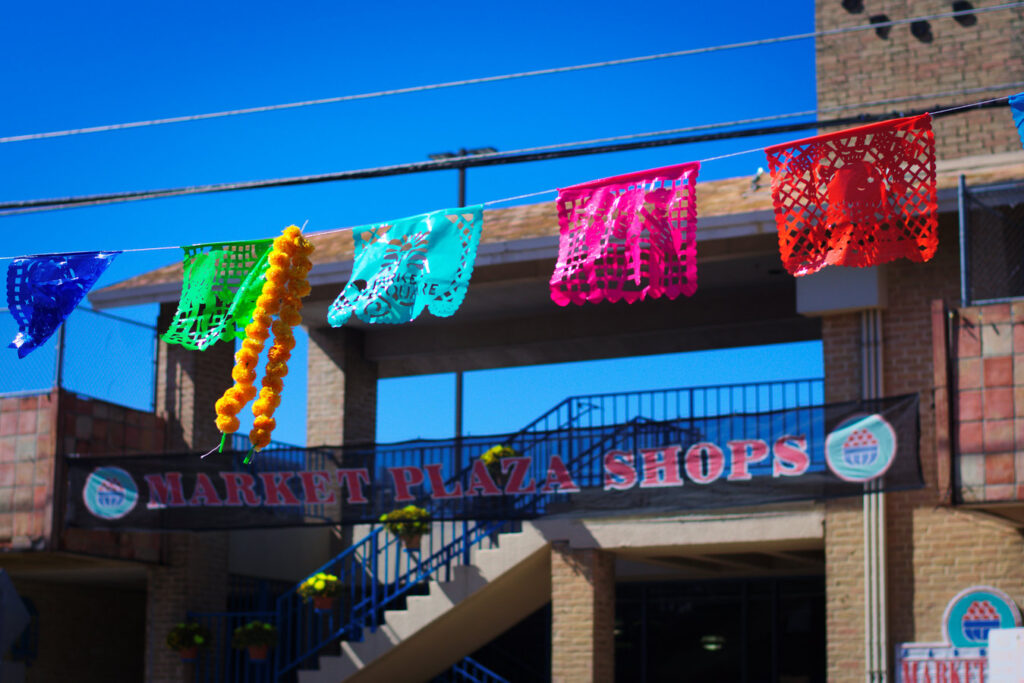 The shops at Market Square sell so many items. You will find colorful skulls, clothing, handmade Mexican dolls, small guitars and ukuleles, hanging peppers, knick- knacks, head pieces, sombreros, tiles, home decor, and so much more!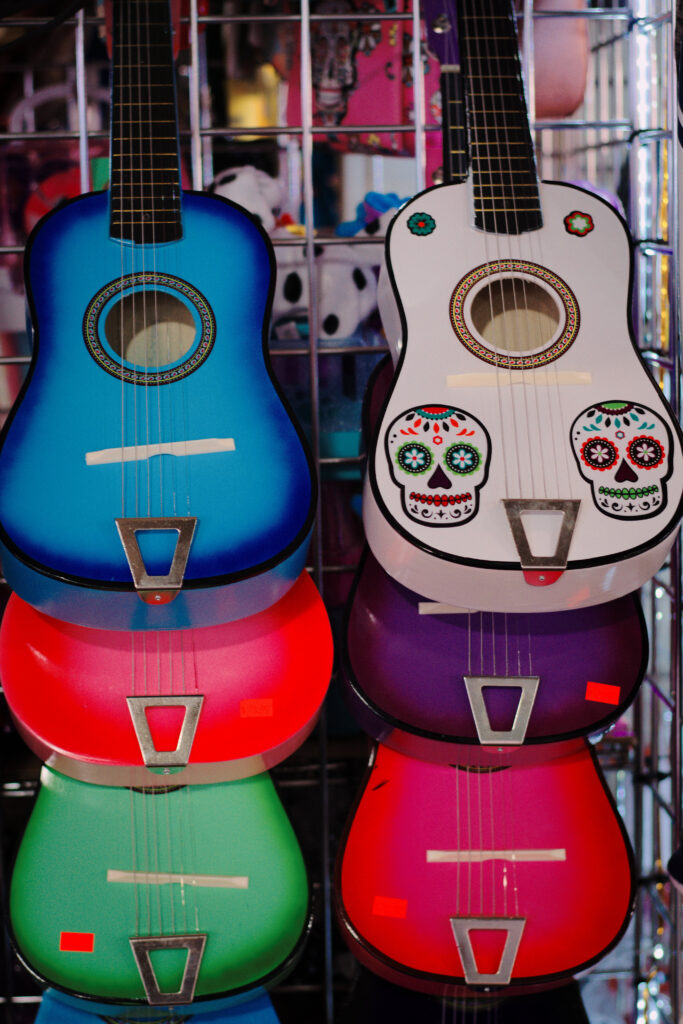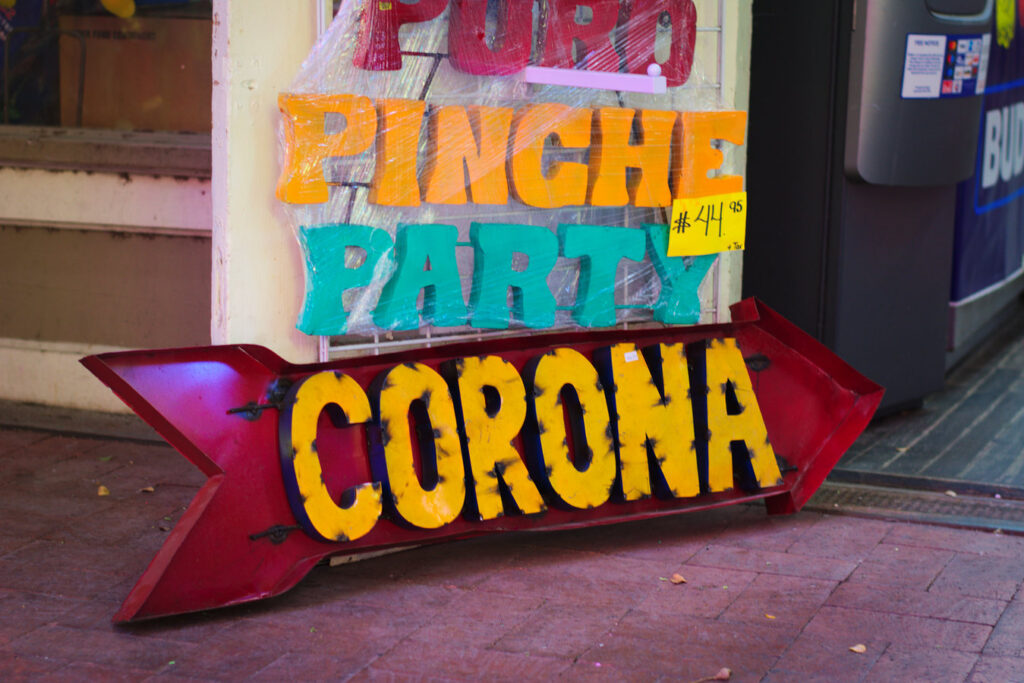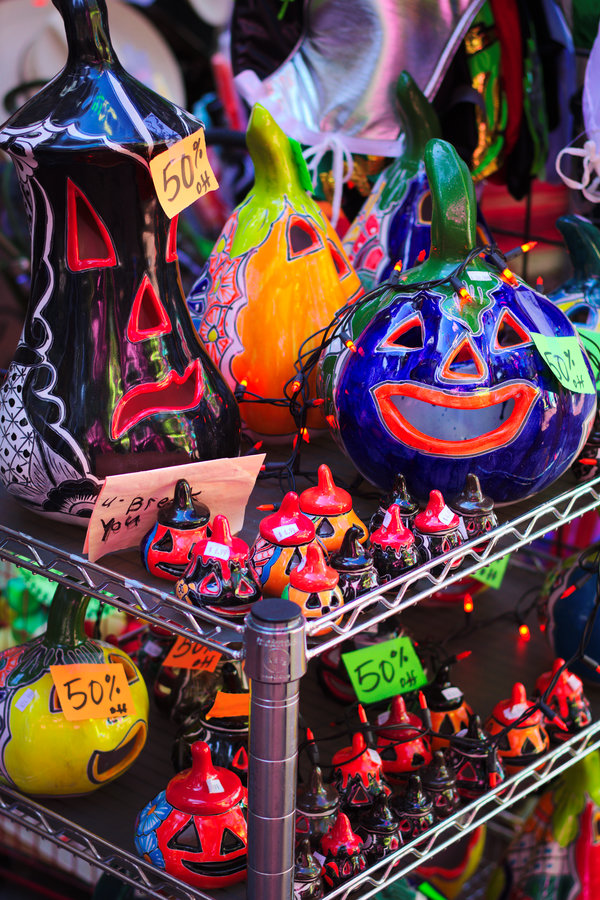 Over the past few years I have been trying to purchase unique souvenirs during my travels. I like to purchase items that are special and can be displayed at home. During our shopping time at Market Square, I found my unique souvenir! I purchased this colorful hanging skull set from the Los Pueblitos store. It is similar to hanging peppers, except they are colorful, glass skulls. I was so excited when I came across this and purchased it right away!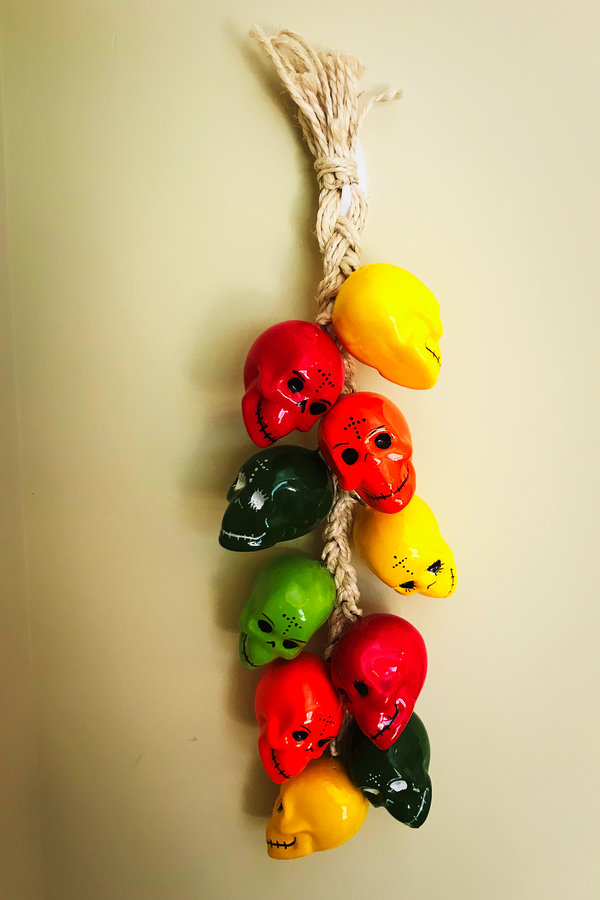 If you are looking for the authentic Mexican market shopping experience and some colorful and unique gifts, Historic Market Square is the place to go. Even if you do not end up purchasing anything, it is an awesome place to walk around, explore, and take pictures. We only purchased the hanging skulls while shopping at Market Square, but we still had so much fun wandering around and taking in all of the items and colors.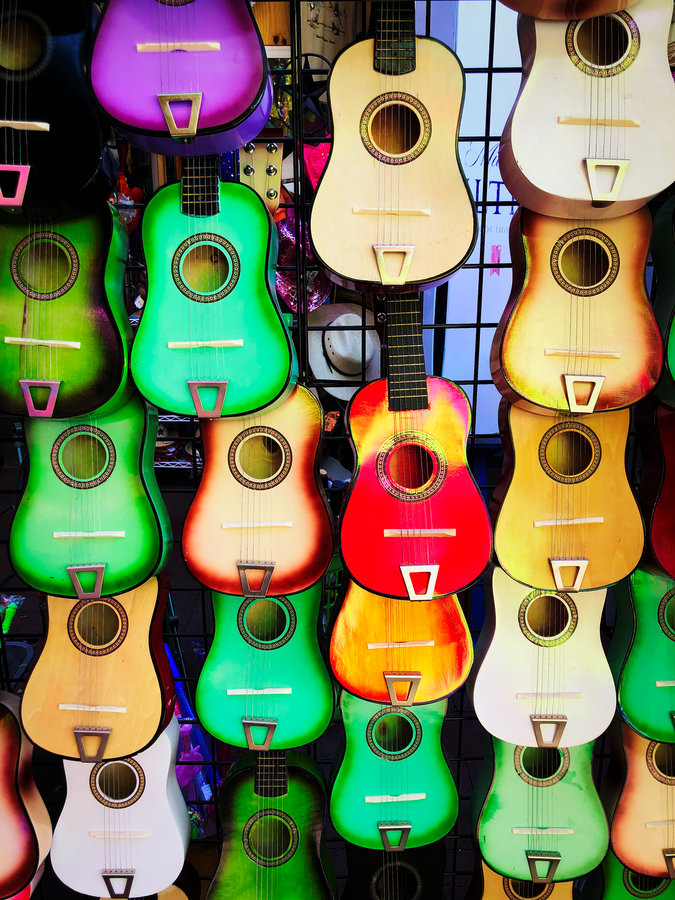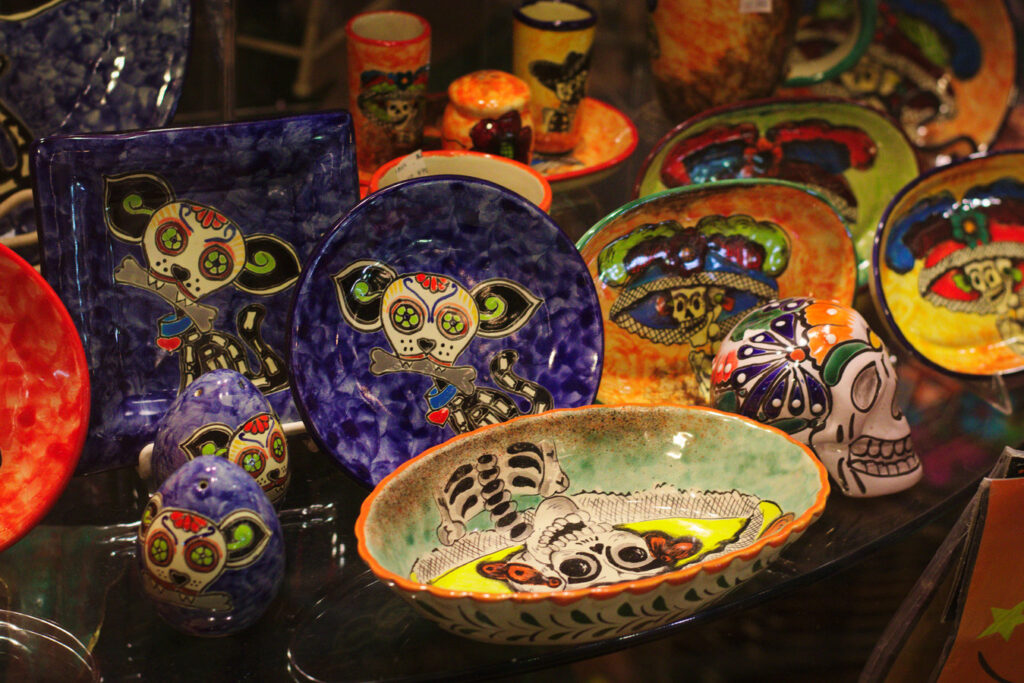 If you ever go to Downtown San Antonio Texas, make sure to stop at Historic Market Square!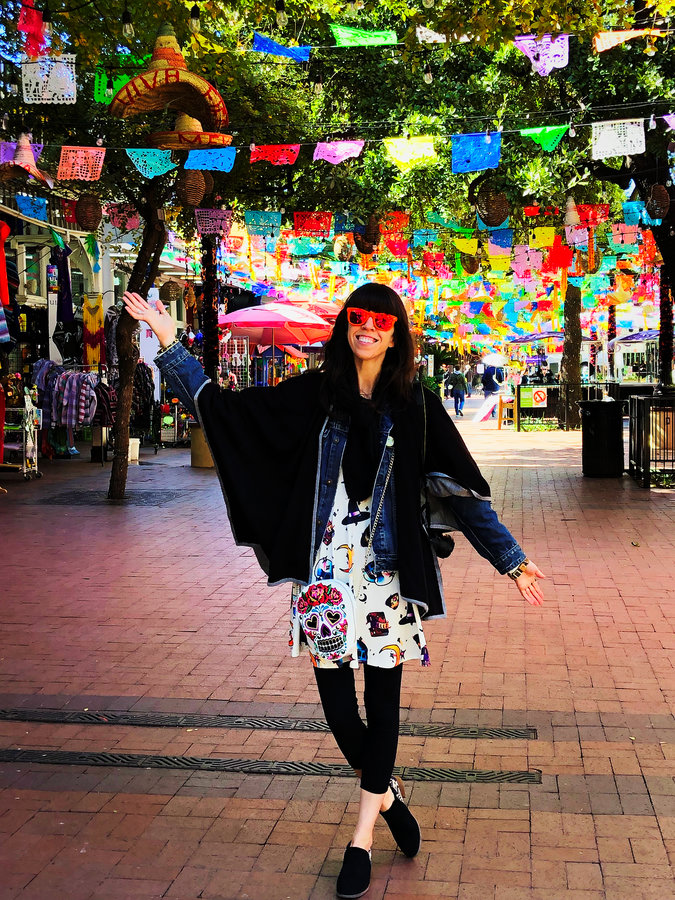 Stay Spooky!
-Caroline
Historic Market Square:
514 West Commerce Street
San Antonio, Texas 78207
Trip Advisor Market Square info here.
If you love skulls and Day of the Dead, check out my Blog-O-Ween series here!