At the end of October/beginning of November 2019, my family surprised me with a trip to San Antonio Texas for my birthday! Our trip took place during San Antonio's awesome Day of the Dead Festival! The festival is so much fun and there are a ton of things to do in San Antonio. In my previous posts, I took you shopping at Historic Market Square and you got to see what the Dia de los Muertos festival is like. Today, I am going to show you all of the cool events that took place during the festival at night.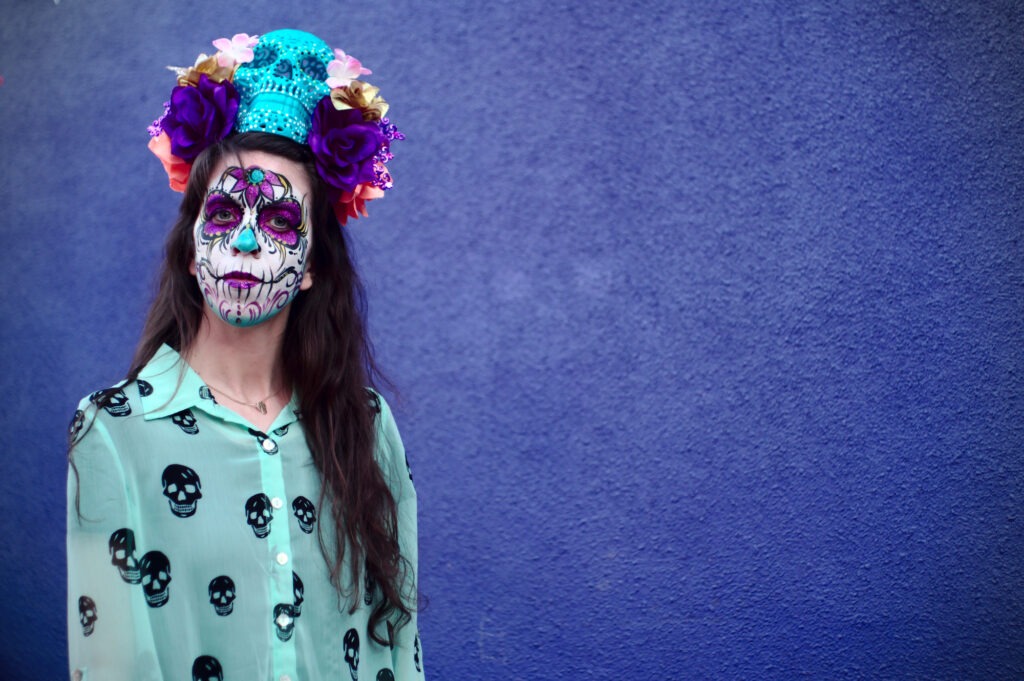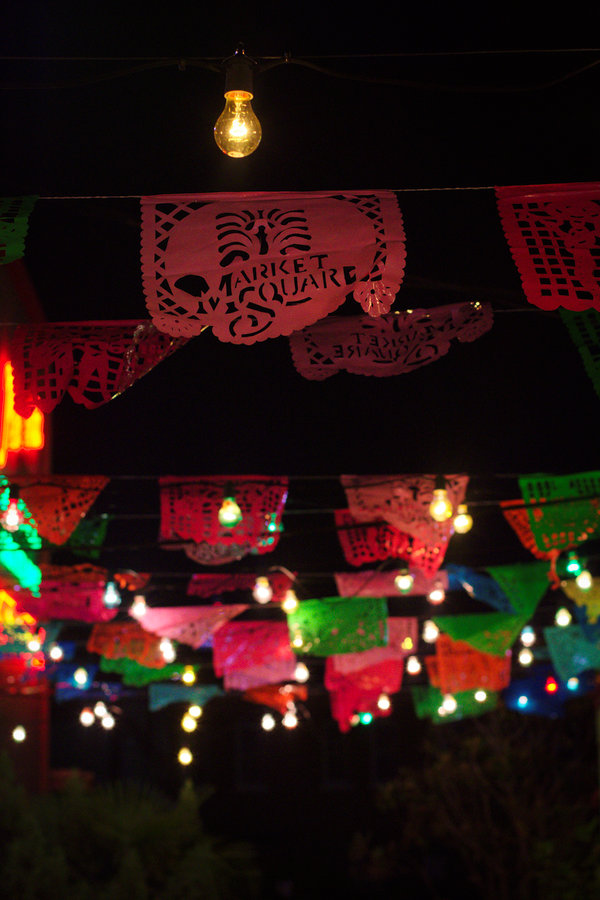 Dia de los Muertos Procession
The Dia de los Muertos festival is very much alive during the night. Starting around 6:45pm, there was a procession that started at one end of Market Square and went to the other. It was a lot of fun to watch and experience.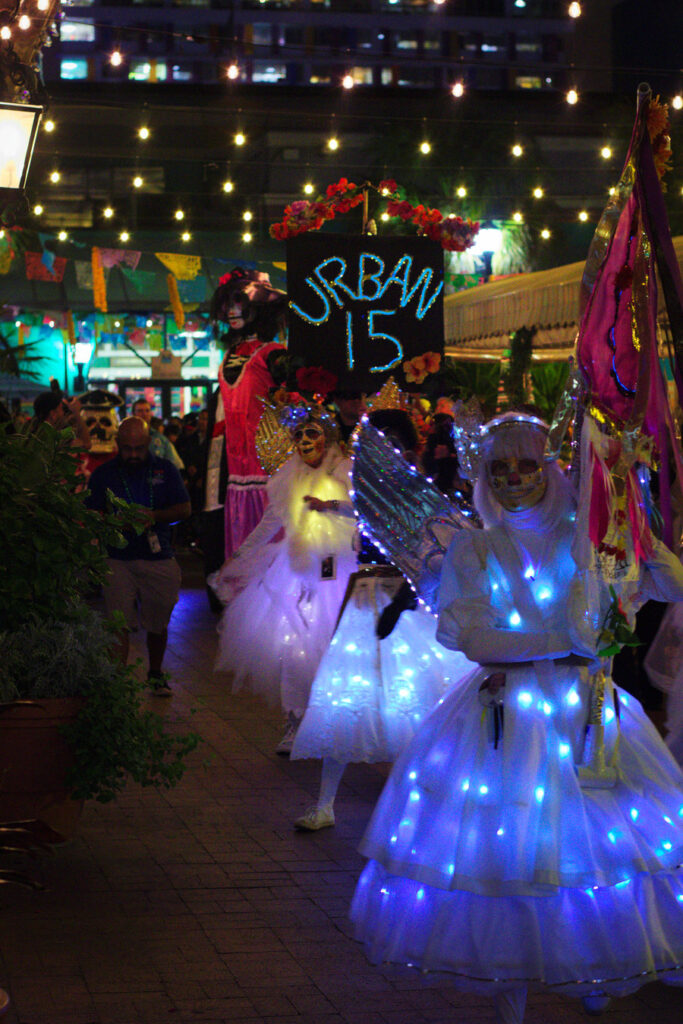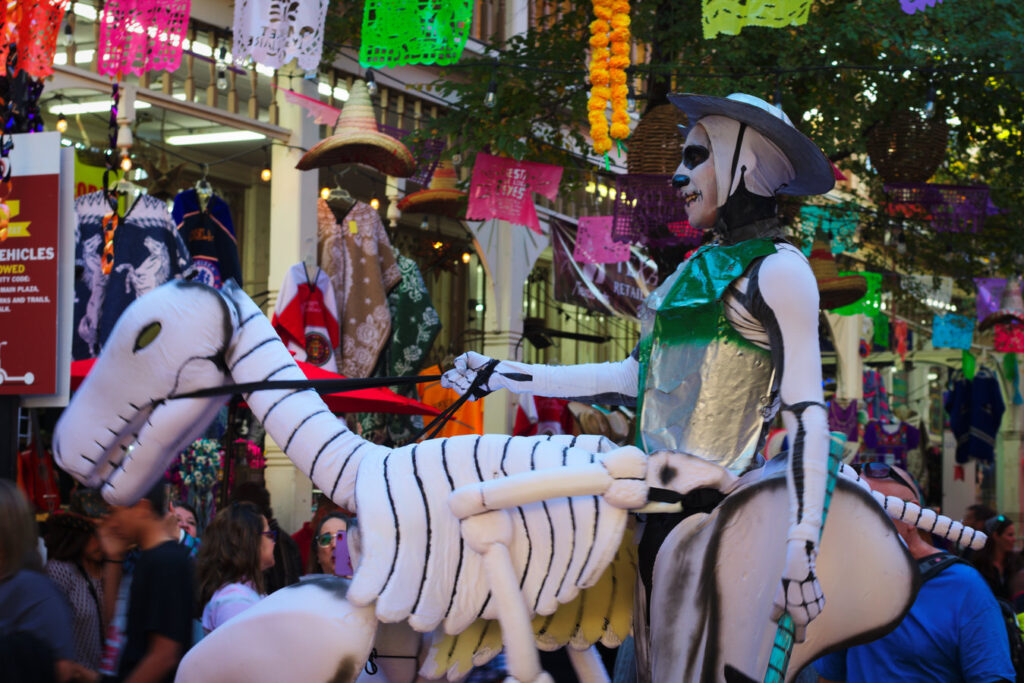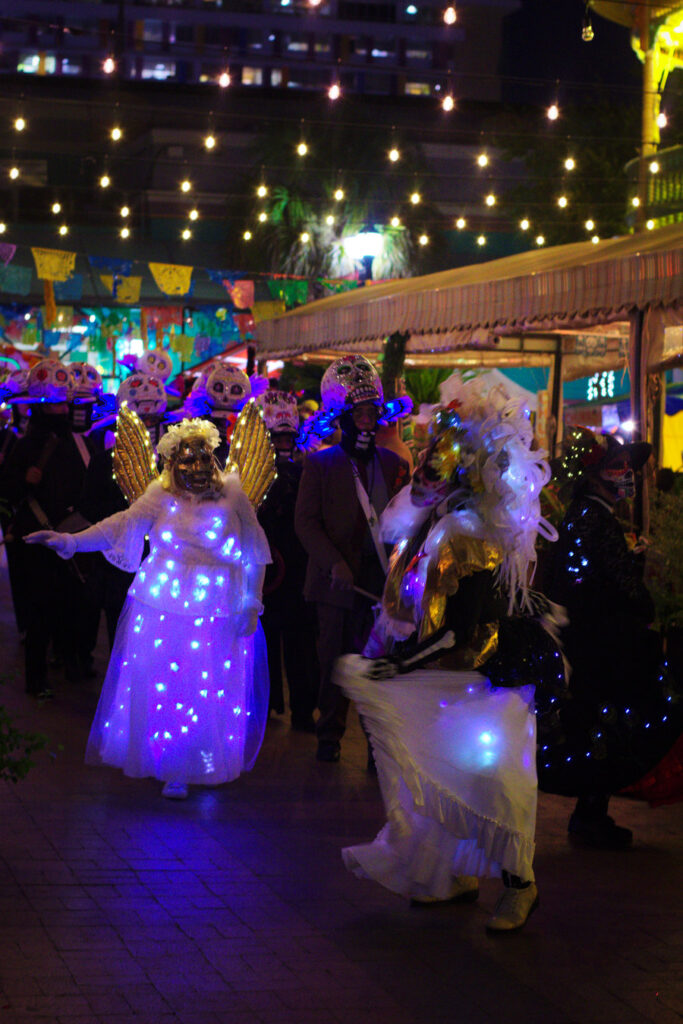 The procession included people dressed as skeletons and others with their faces painted for Dia de los Muertos. Some members of the procession were playing drums and others were dancing. At the end of the procession, they all did a dance and some of the skeletons stayed for pictures.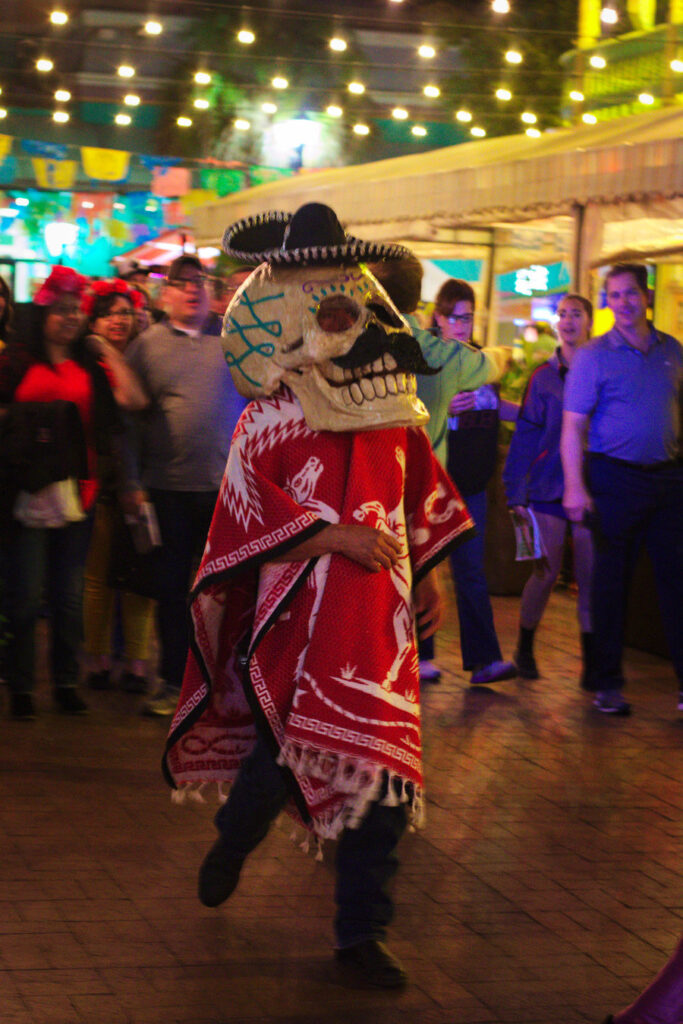 Market Square still had live music, food, drinks, and vendors going on at night. Sugar skull face painting was still taking place as well (you can read more about that here). Market Square was fun to visit during the day and at night. Both atmospheres were different yet fun. For instance, at night there were string lights lit up all over the Market Square courtyards.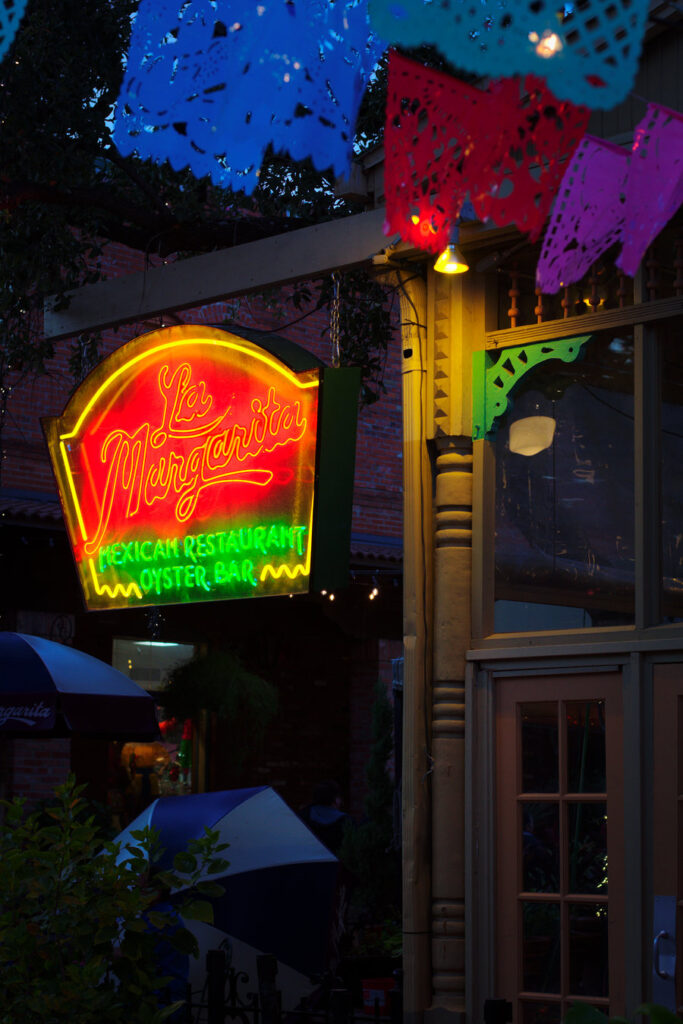 If you ever attend the Dia de los Muertos festival in San Antonio, make sure to go to Market Square throughout the day and at night. Historic Market Square is just one of the many places in Downtown San Antonio that had Dia de los Muertos celebrations going on. This is a multi-day, downtown celebration that you should definitely attend!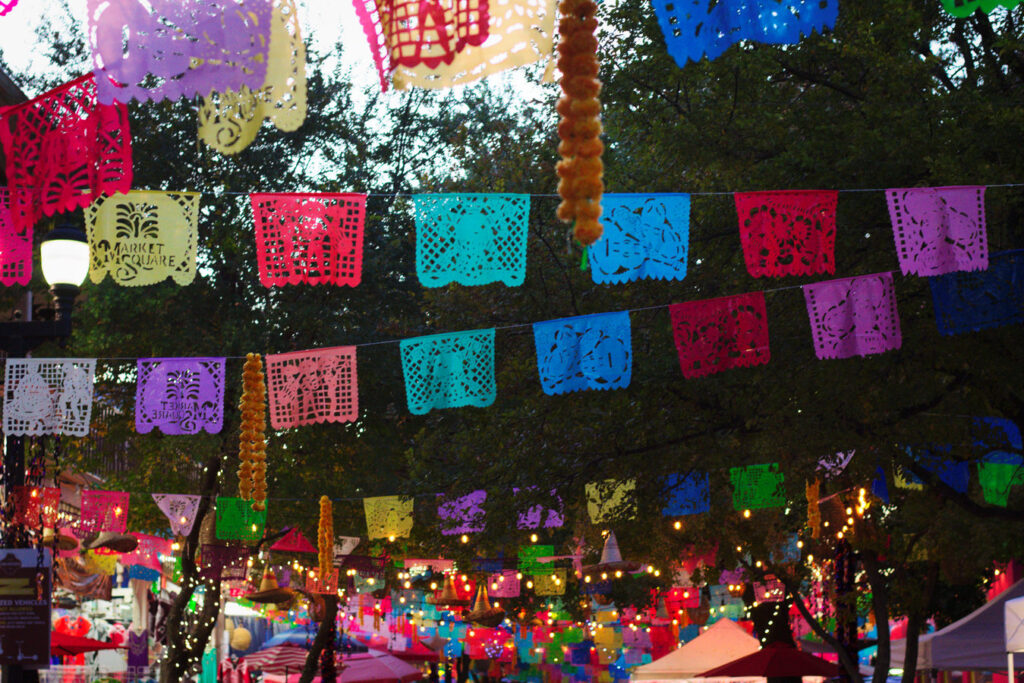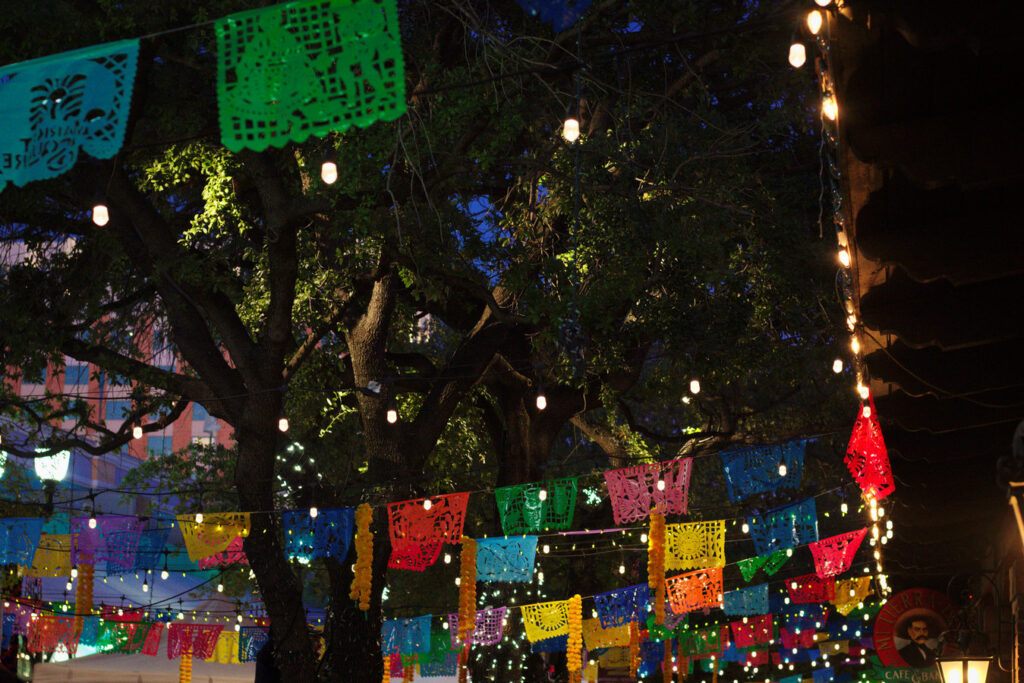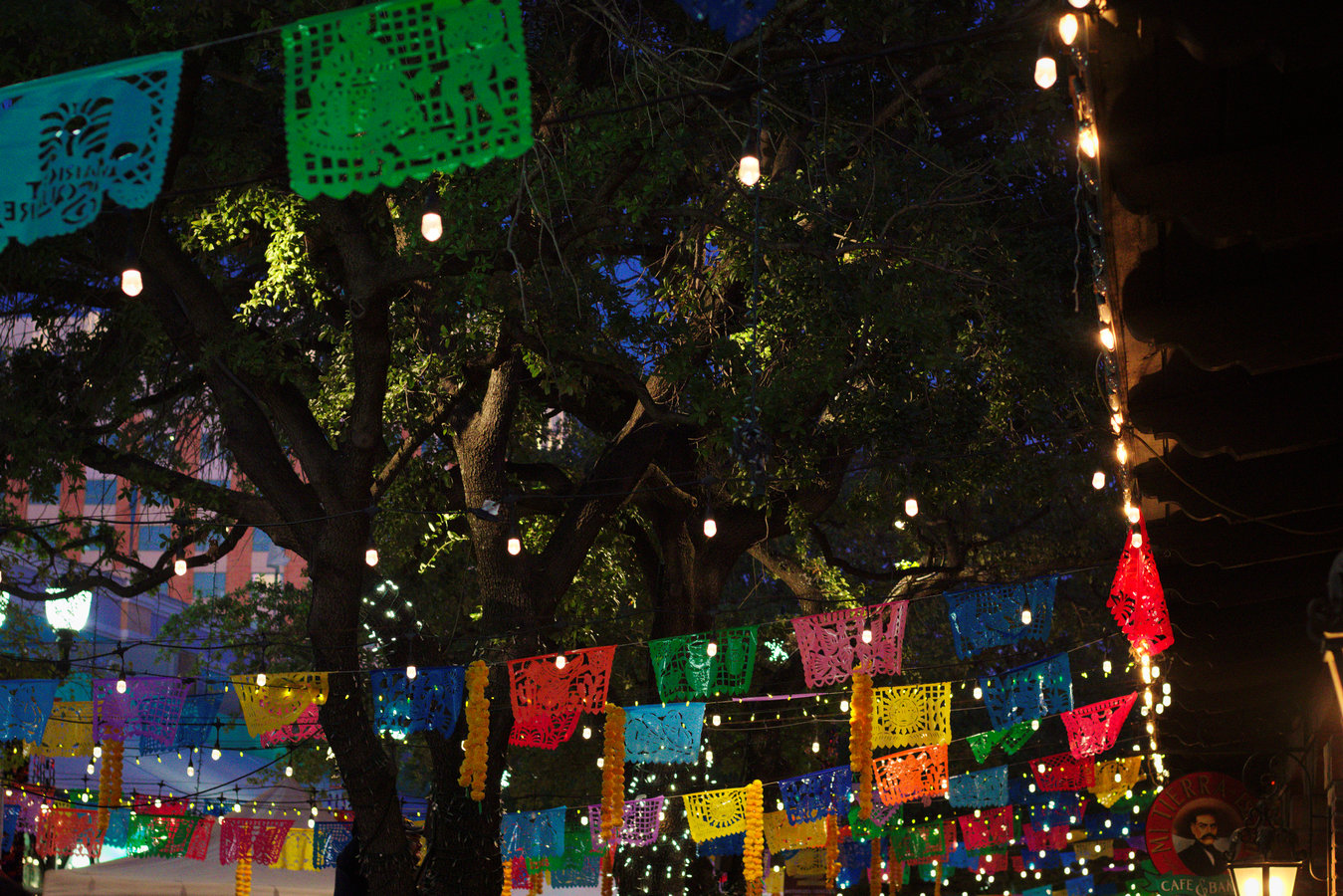 Make sure to check back for other Dia de los Muertos posts from San Antonio!
For more information about the festival, click here!
Stay Spooky!
-Caroline
Check out more Dia de los Muertos posts:
–Shopping at Historic Market Square
–Day of the Dead Festival- Historic Market Square