Before we start Blog-O-Ween Day 9, I want to wish you a Happy Leif Erickson Day!! Hinga Dinga Durgen!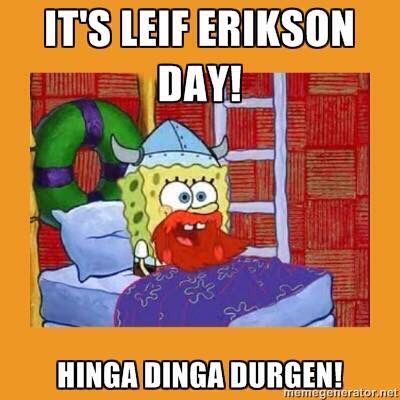 Yesterday Alex and I went to Pumpkin Land at Duffield's Farm and had a great time! Today I want to share with you what Pumpkin Land at Duffield's is like and maybe you can check it out too.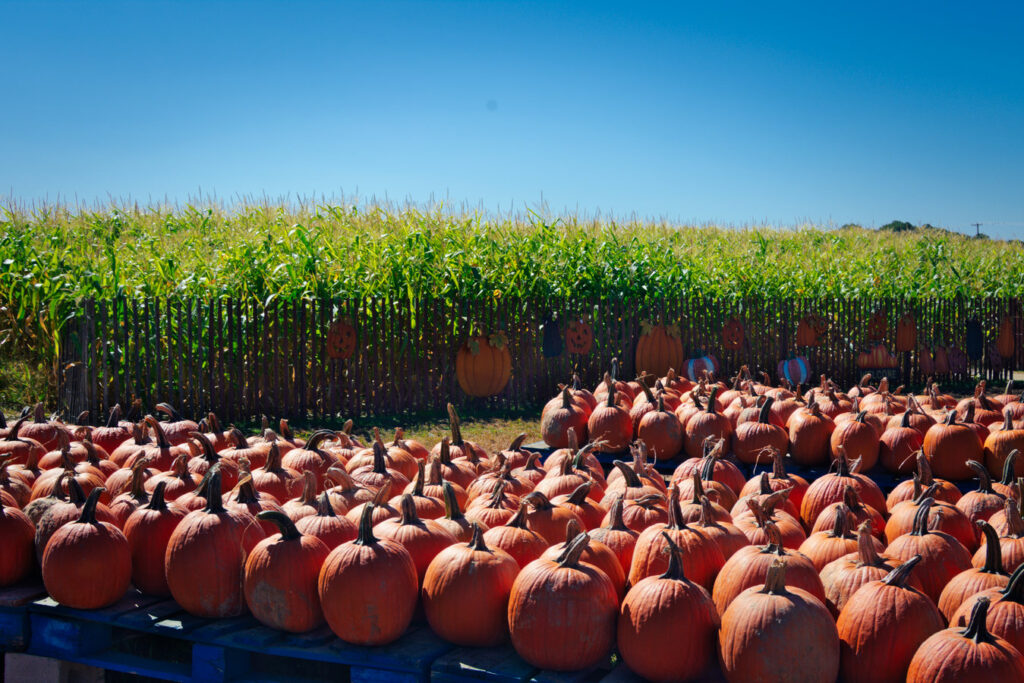 Alex and I started a tradition by accident one October and have been continuing this tradition ever since. One day each October, we go to Pumpkin Land at Duffield's Farm in Sewell NJ for pumpkin picking. Afterwards we go to Starbucks and get some warm lattes. Obviously things are a little different this year, however we were still able to continue our Pumpkin Land tradition.
Pumpkin Land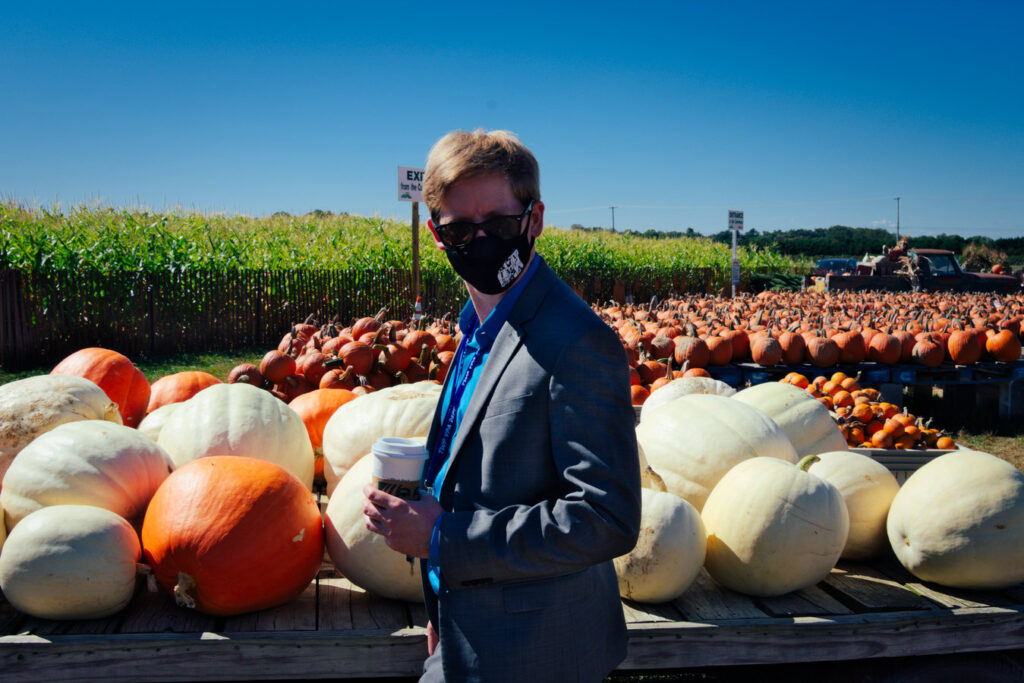 Every year when we visit Pumpkin Land, we go during the week to avoid crowds. However, a lot of the times, Pumpkin Land would still be crowded during the week with kids on class trips. This year was very different though.
We went to Pumpkin Land during the week but it was not crowded at all, which we did like. There were maybe only 10-15 other people there. We always like to walk around first and see what Duffield's has in Pumpkin Land. They always have great pumpkins to choose from.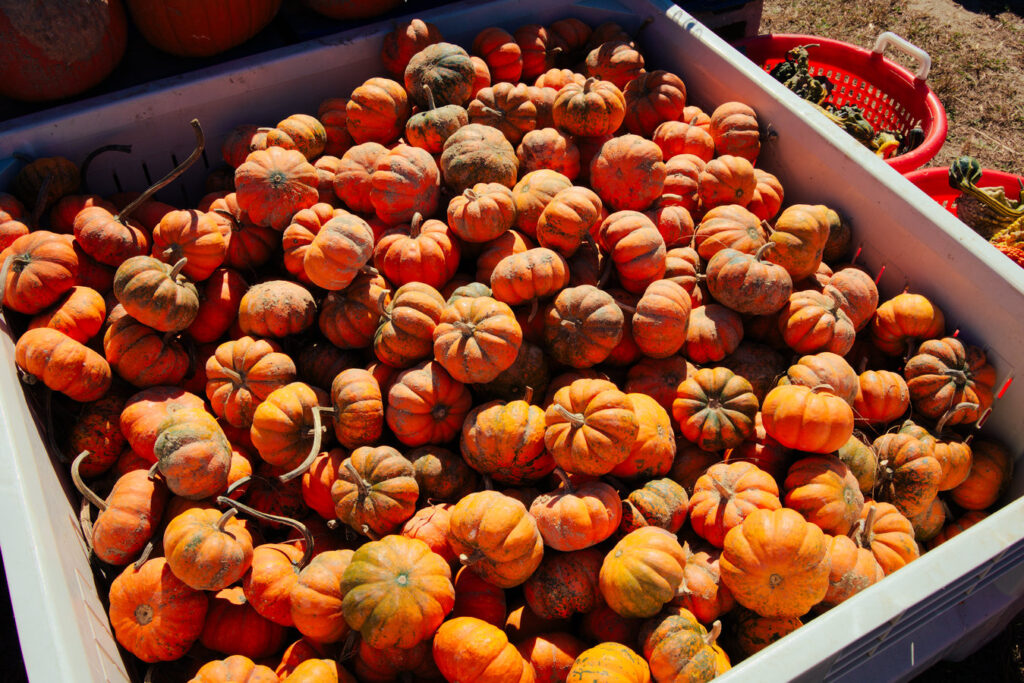 Duffield's also has a good variety of gourds, mini and medium sized pumpkins, huge pumpkins, and other pumpkin varieties.
Corn Maze
After walking around and looking at all of the pumpkins, we decided to go through the corn maze. We did the corn maze at Duffield's Farm last year and it was a lot of fun. The corn maze is $4 a person. Tickets can be purchased at the entrance to Pumpkin Land and they are only accepting cash.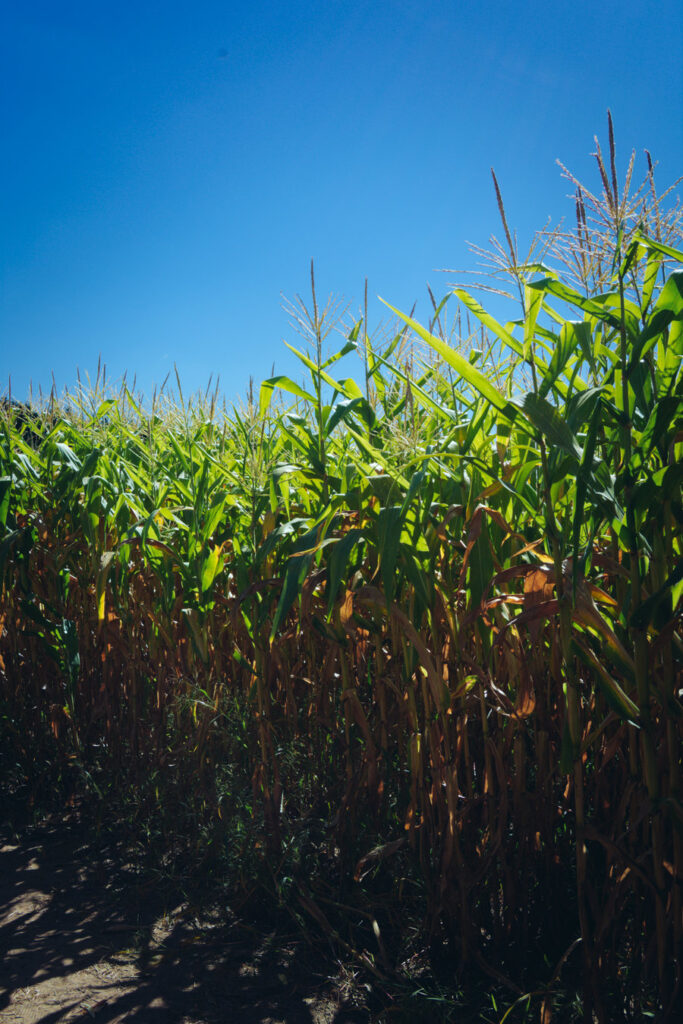 Duffield's corn maze is pretty big and the stalks are very tall. The weather was beautiful yesterday which made it a perfect day to get lost in a corn maze. I would definitely recommend going through their corn maze. I also think it would be fun if they did a haunted corn maze at night one year.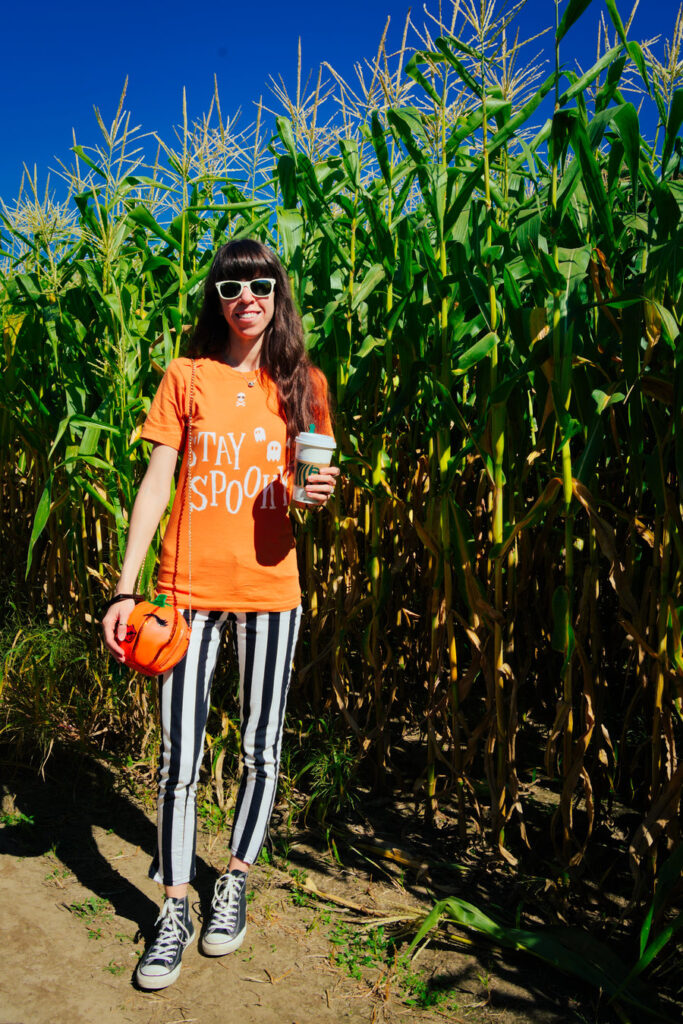 After we found our way out of the corn maze, we looked at the pumpkins again to decide what we wanted to purchase. It was a tough decision because I always want to buy all of the pumpkins, haha. I ended up getting a small white pumpkin and a mini white pumpkin with green stripes on it.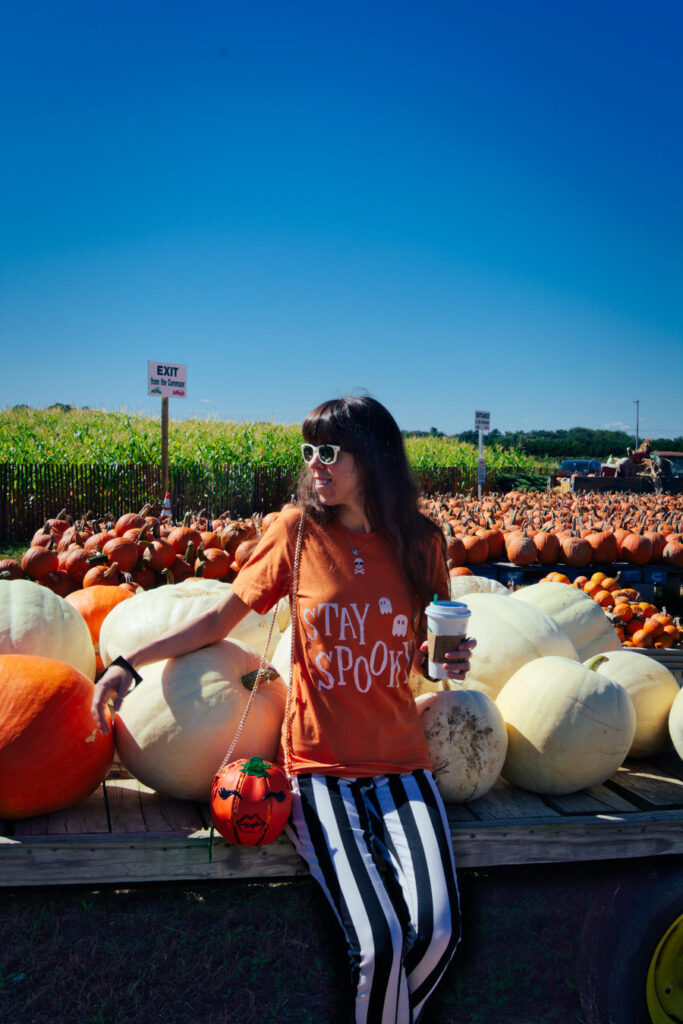 Fall Fun
Besides walking around Pumpkin Land and going through the corn maze, Duffield's has other fall activities as well. They offer hayrides and pick your own pumpkins, which you do need to purchase online tickets for. Duffield's also has the Barnyard Express Ride for kids. Tickets for the Barnyard Express can be purchased at the entrance of Pumpkin Land, along with the corn maze.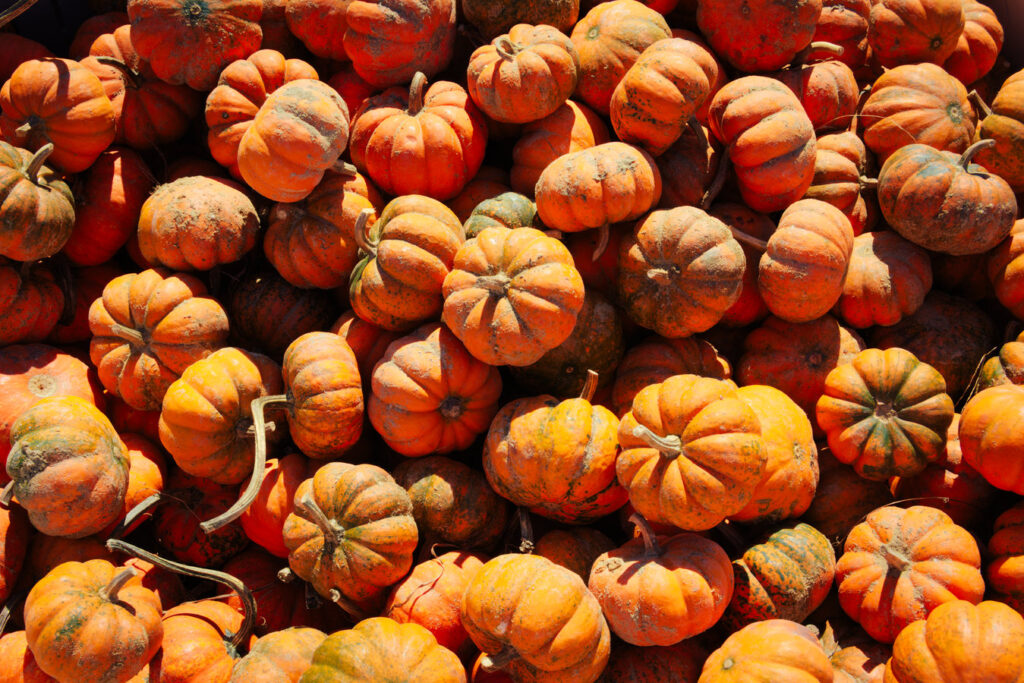 Along with fun fall activities, Duffield's Pumpkin Land has plenty of places to take pictures with your friends and family. Duffield's also has an indoor market with produce, baked goods, local honey, and other seasonal food.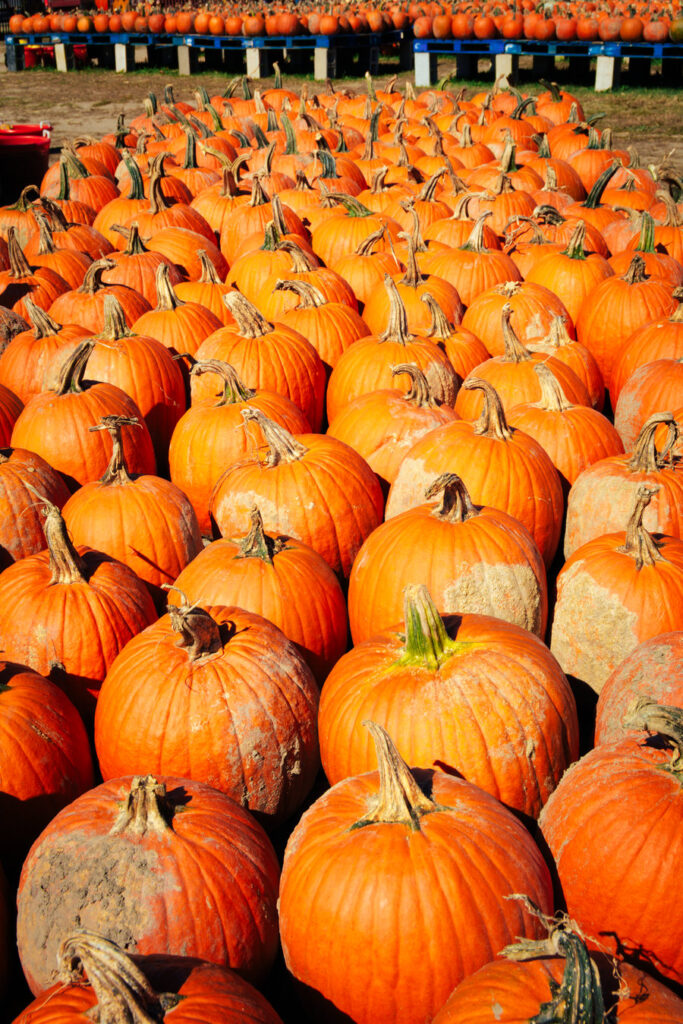 If you are looking for a new pumpkin place to explore in the South Jersey area, I would definitely recommend Duffield's Farm. It is a great Pumpkin Land for all ages and they have other fun activities as well.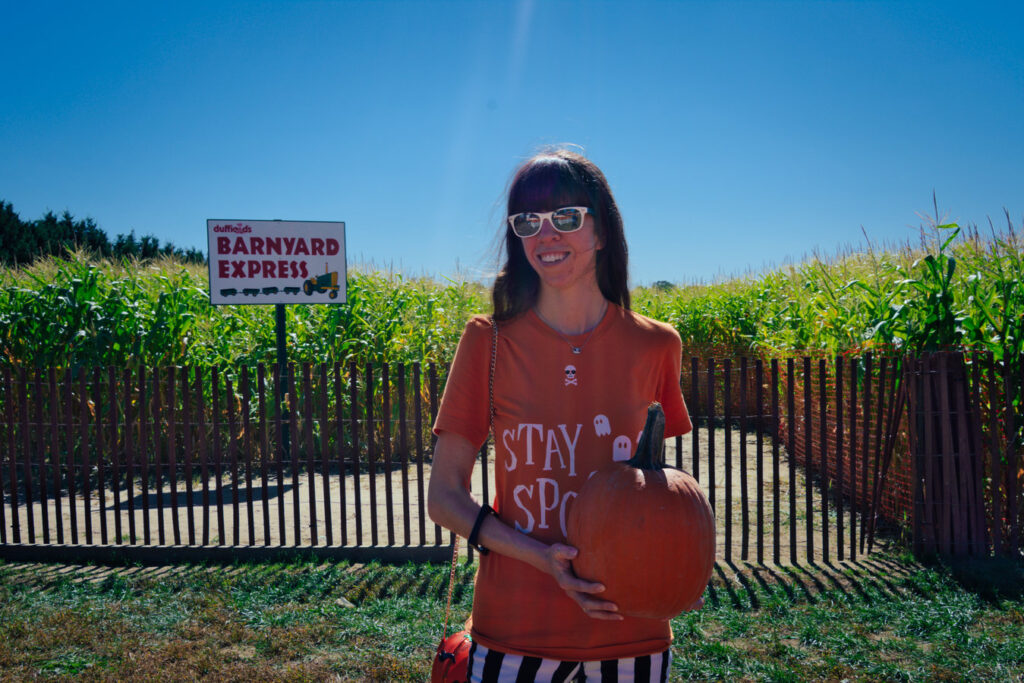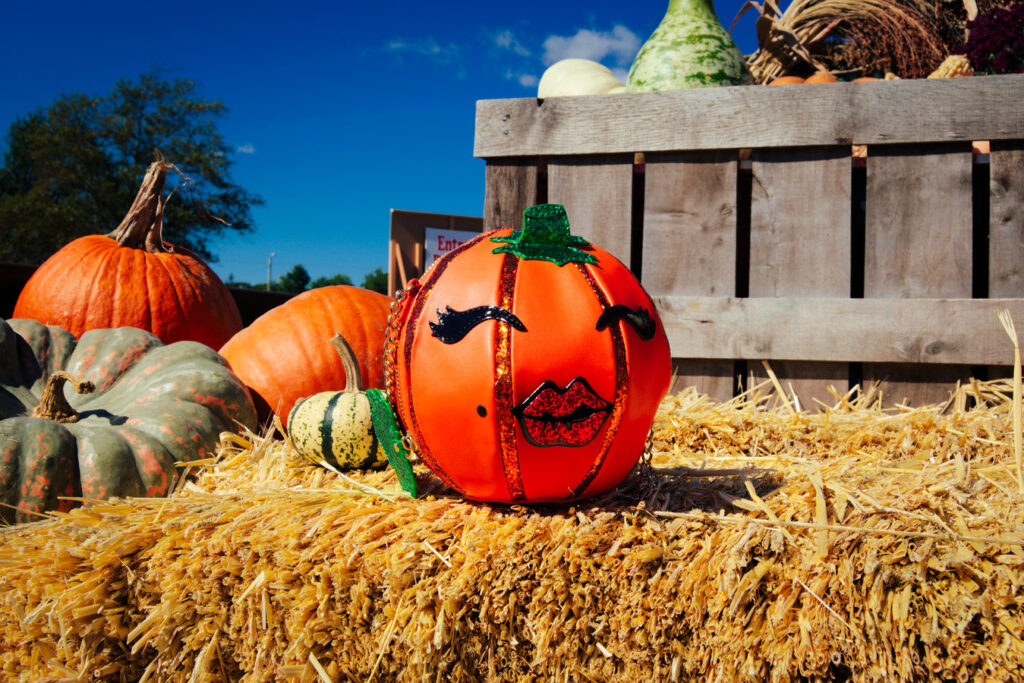 I hope you had enjoyed reading Blog-O-Ween Day 9 and our adventure in Pumpkin Land! If you are looking for more fall adventure ideas, check out my other Blog-O-Ween posts, such as Apple Picking at Johnson's Corner Farm and Linvilla Orchards Pumpkin Land.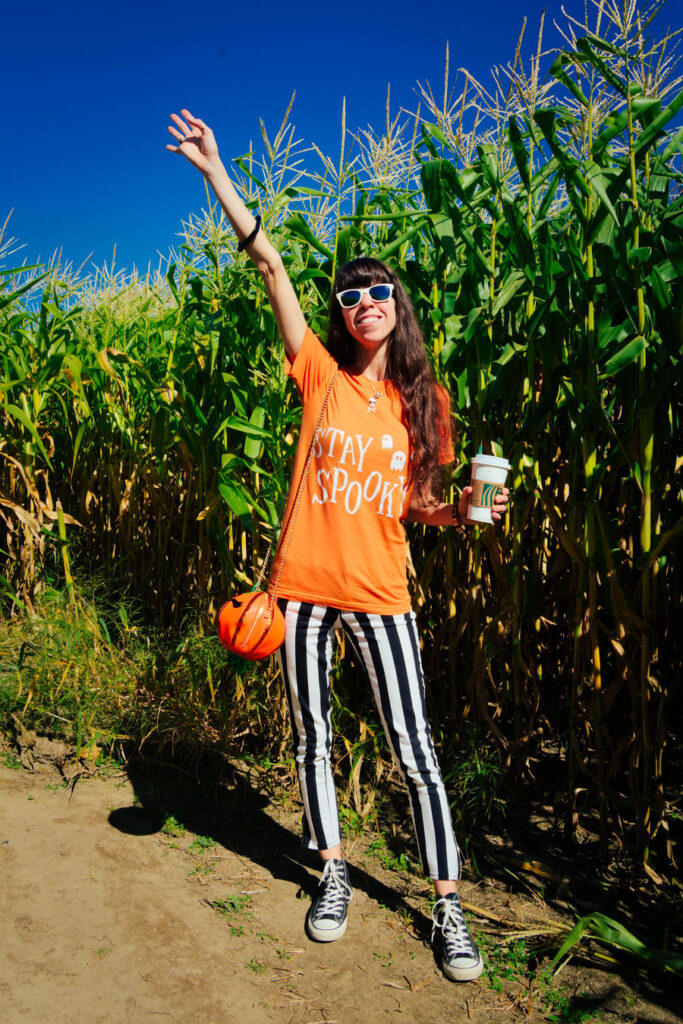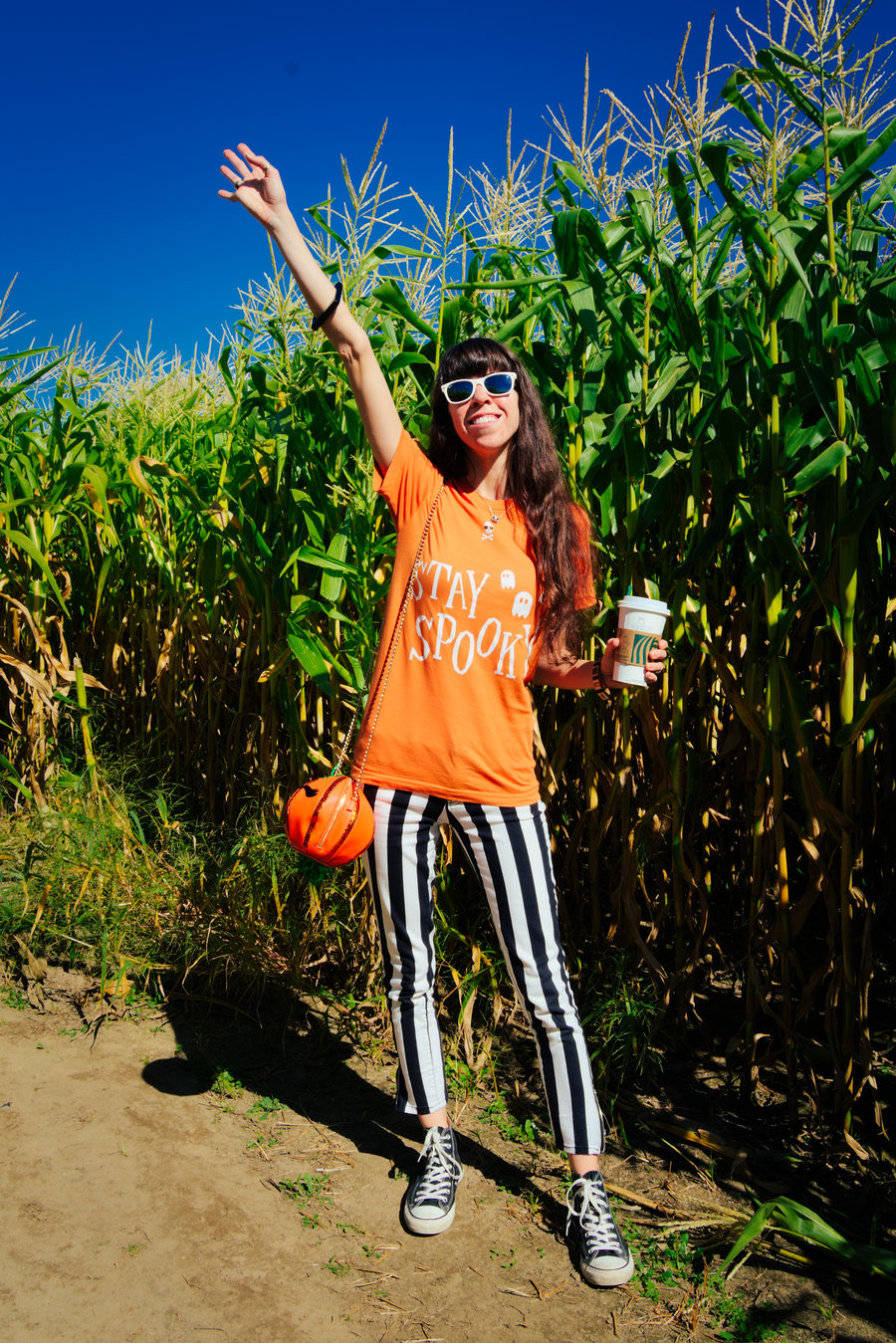 You can shop my shirt and the rest of the Stay Spooky Collection here!
Stay Spooky!
-Caroline 🙂