Even though we might not be able to have Halloween parties at our house or go to a Halloween event this year, there are plenty of fun Halloween activities to do at home! For Blog-O-Ween Day 30, I have put together a list of Halloween at Home Ideas that will be sure to create the perfect Halloween atmosphere in the comfort of your own home.
Nightmare Before Christmas Game Night
A super fun way to celebrate Halloween at home is by having a Nightmare Before Christmas Game Night. If you live with your family, friends, or roommates, this is something fun you can all do together. I did a more detailed post on this idea last Blog-O-Ween, which you can check out here.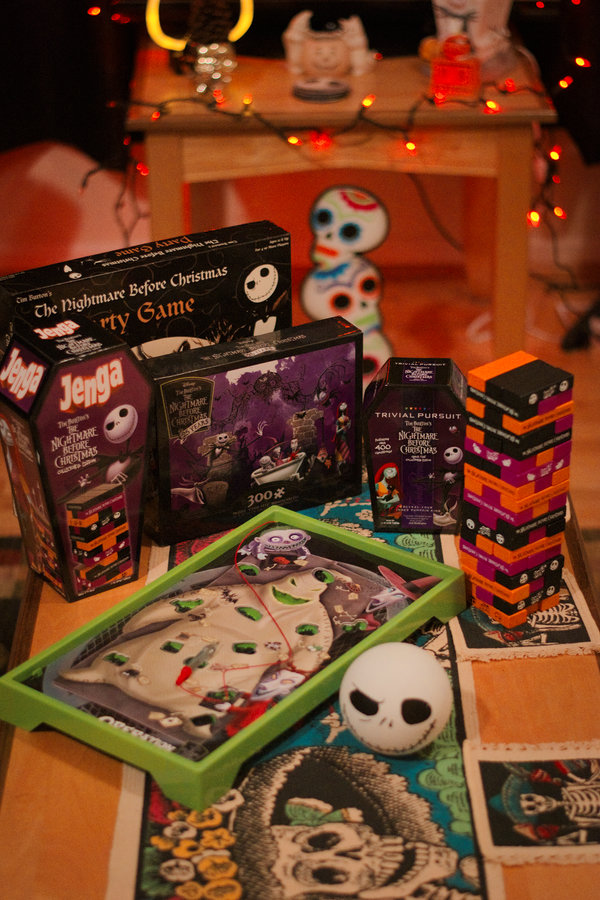 Tim Burton Movie Marathon
If you are by yourself or even with someone else, a Tim Burton Movie Marathon is always a good idea! What better way to spend Halloween than by watching movies created by the Halloween king?! If Tim Burton movies aren't your thing, (which I hope is not the case haha) you can always have another type of Halloween movie marathon.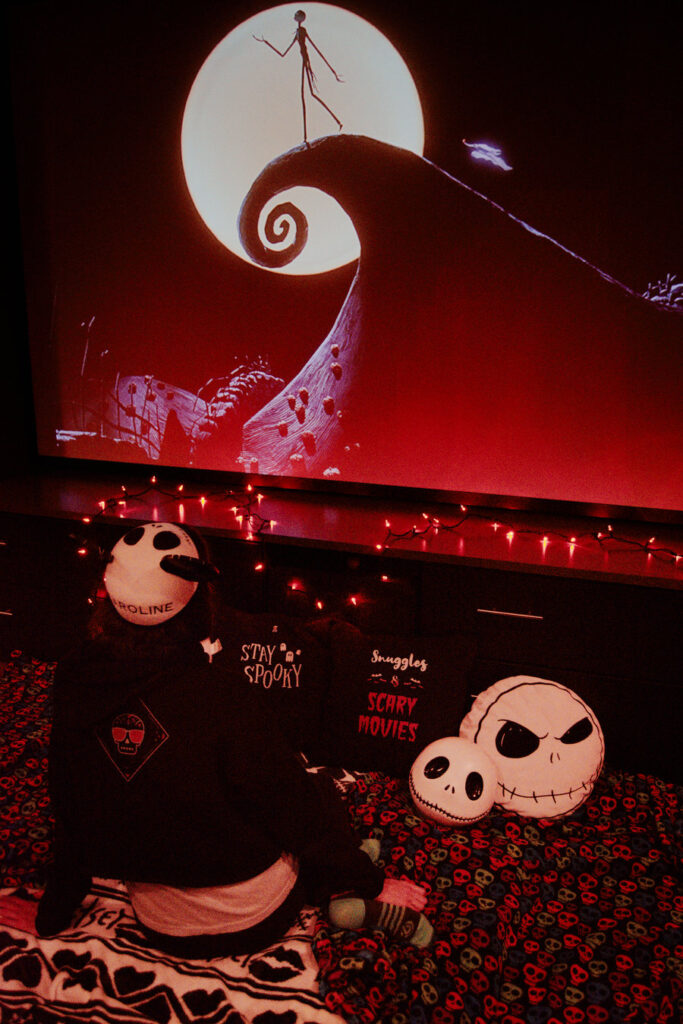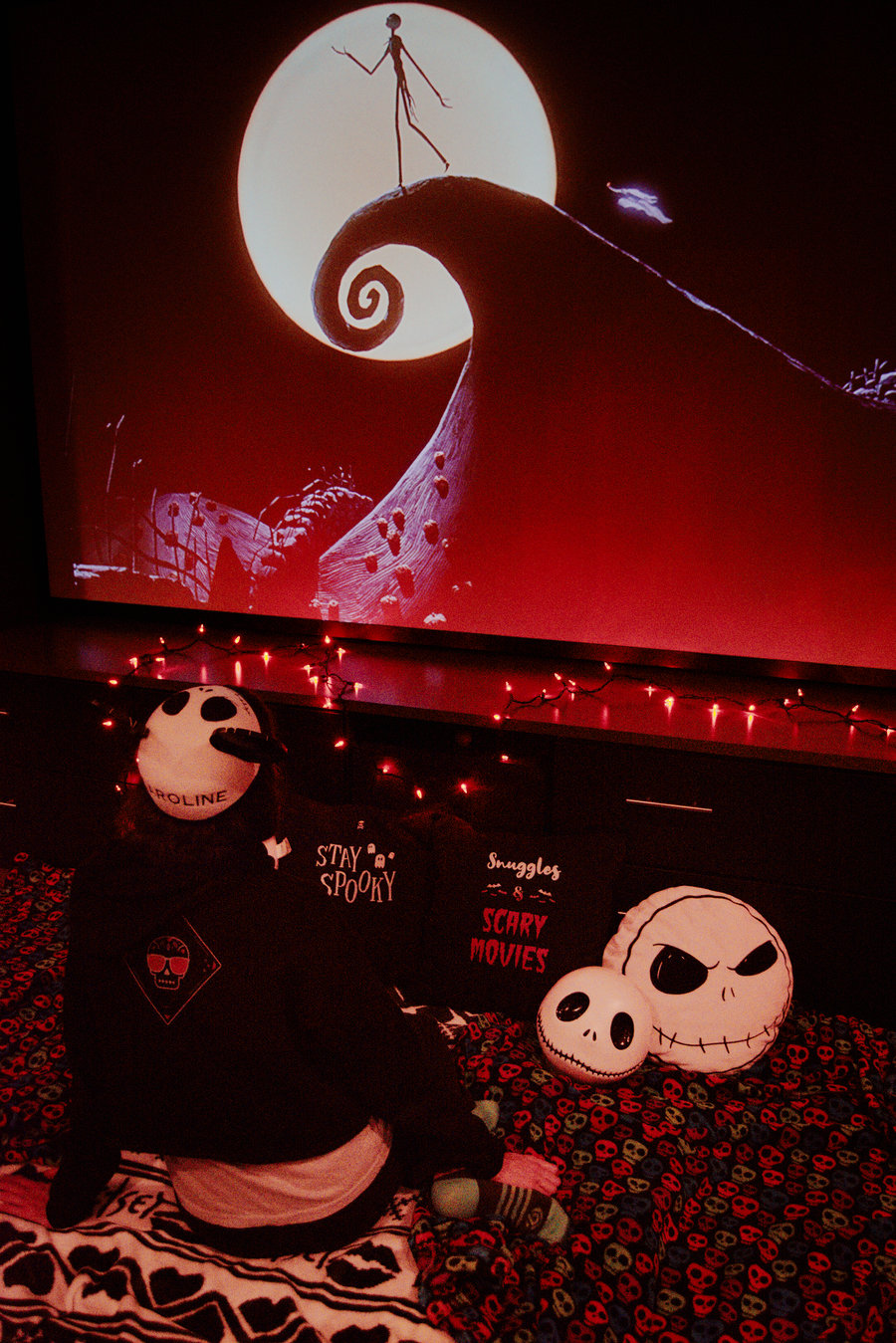 Spooky Shows
I know sometimes I would rather watch a few episodes of a T.V. show than a movie. If that is the case for you then why not watch some spooky shows tonight?! I created a full post on this earlier in the month that you should definitely check out. This Halloween season my spooky show of choice is The Haunting of Bly Manor.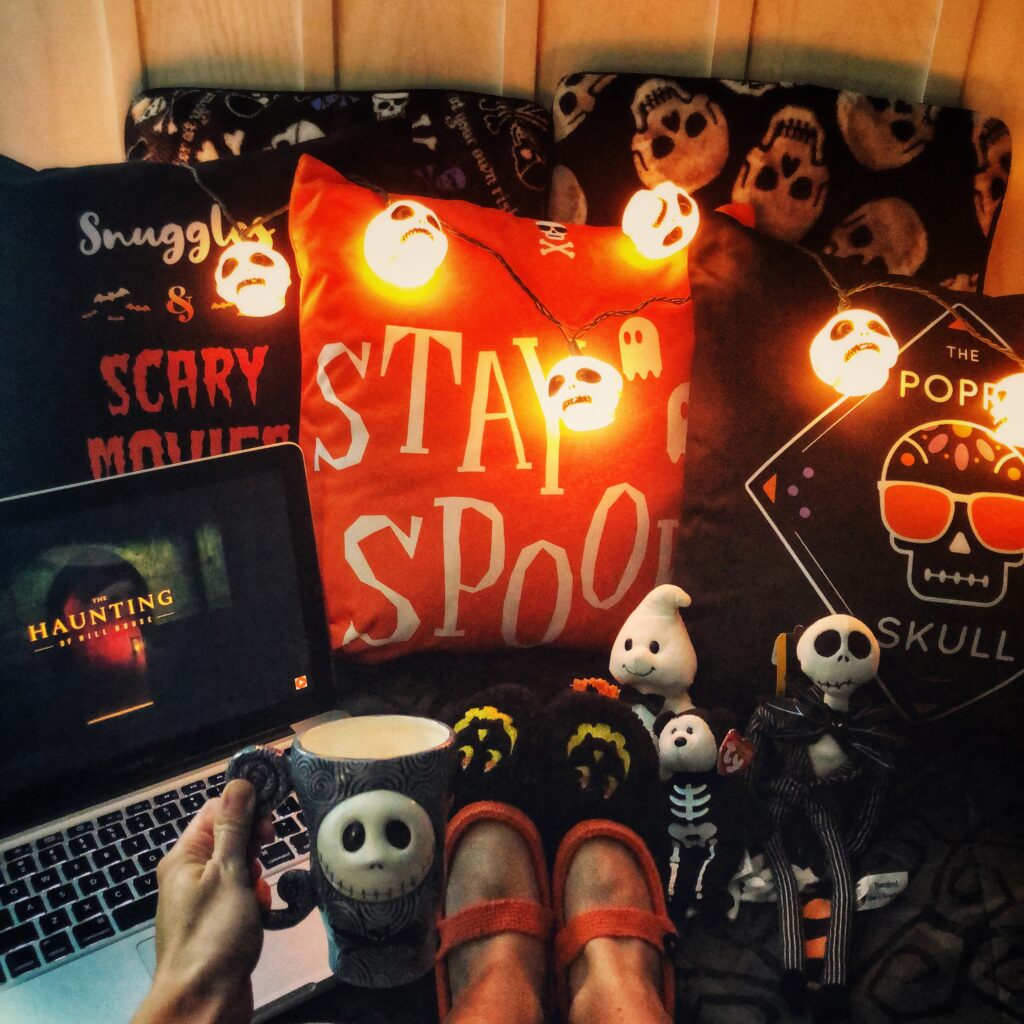 Animated Movies
Another Halloween at home idea is to watch some animated Halloween movies. If you do not like super scary movies, try a fun animated one! I have a another Blog-O-Ween post all about movies like this that are perfect for kids and adults.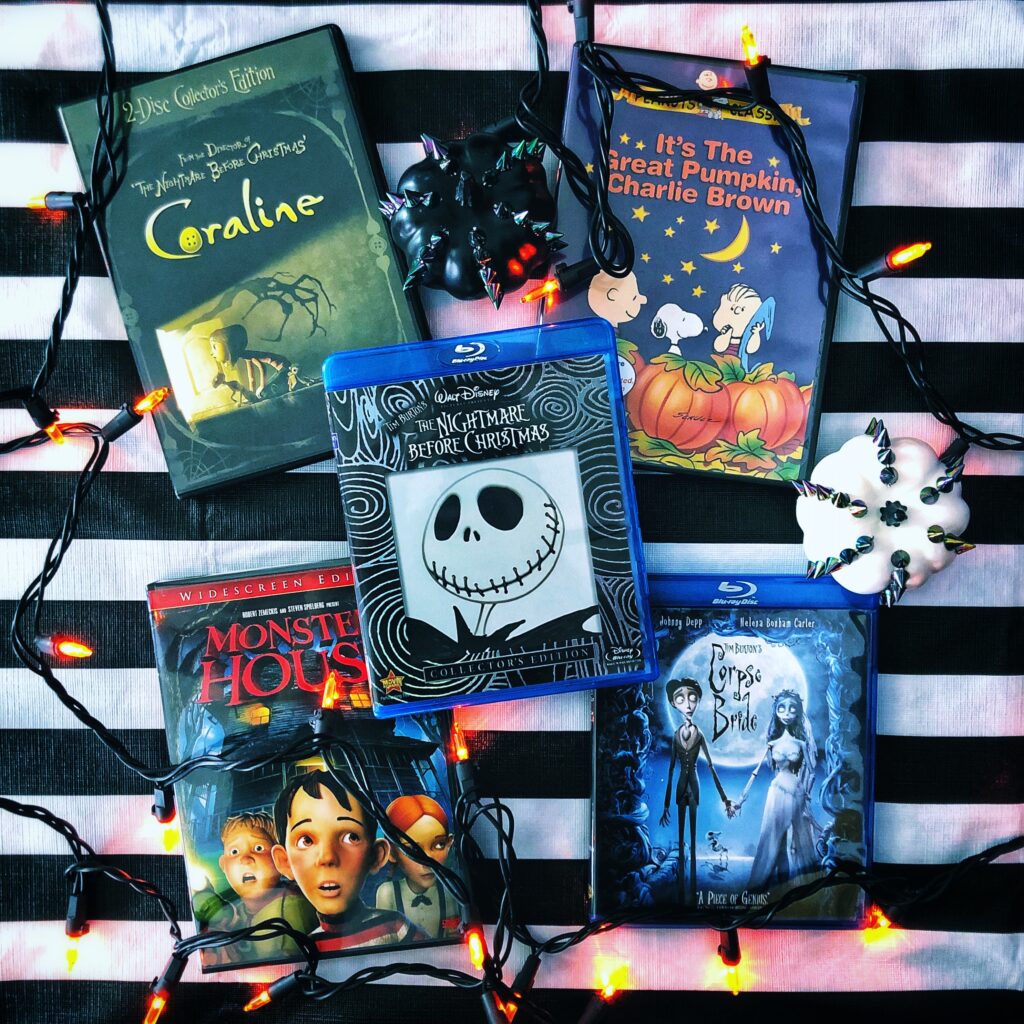 Bake Pumpkin Bread
If you are looking for a Halloween treat, try baking some pumpkin bread. Make your pumpkin bread extra spooky by baking it with a skull and coffin pan! Alex and I made delicious and spooky pumpkin bread a few weeks ago and it turn out great! You can get the recipe by clicking here!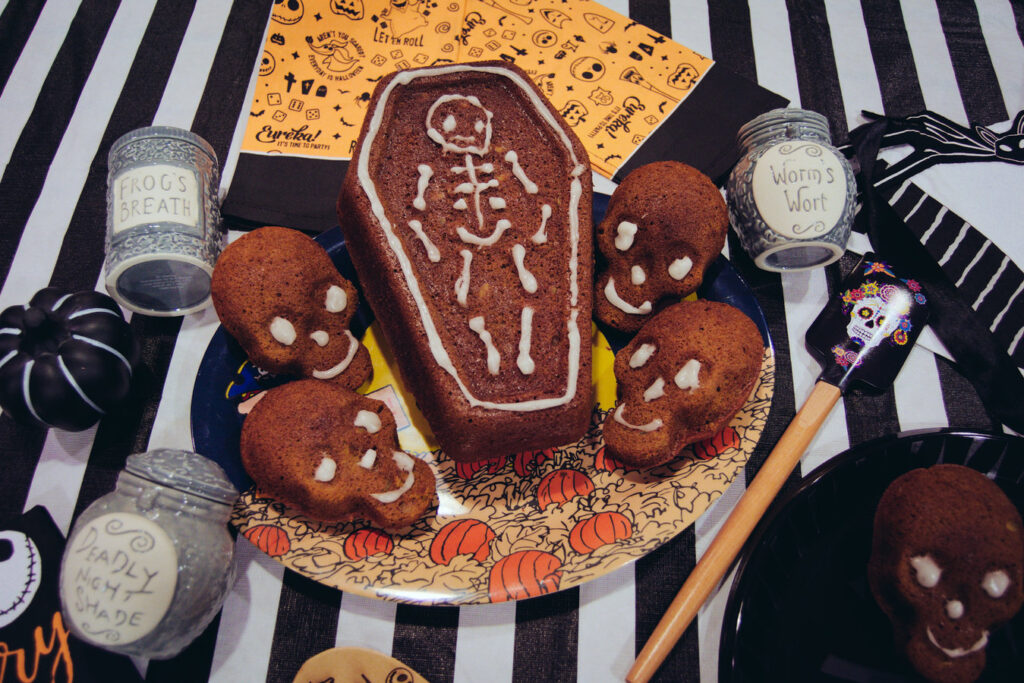 Build a Fort
While watching some Halloween movies, make it extra spooky and cozy by building a Halloween fort. Alex and I created a Halloween fort a few weeks ago and it was a blast! It was extremely cozy and perfect for a Halloween night. I did not want to leave our fort and it was a great way to watch a movie.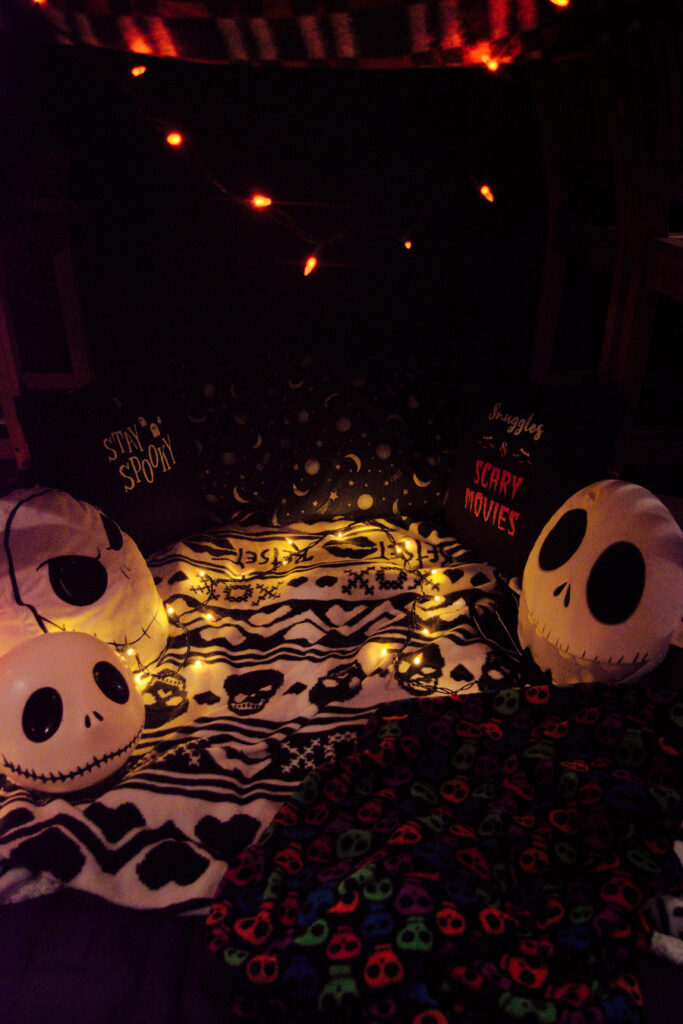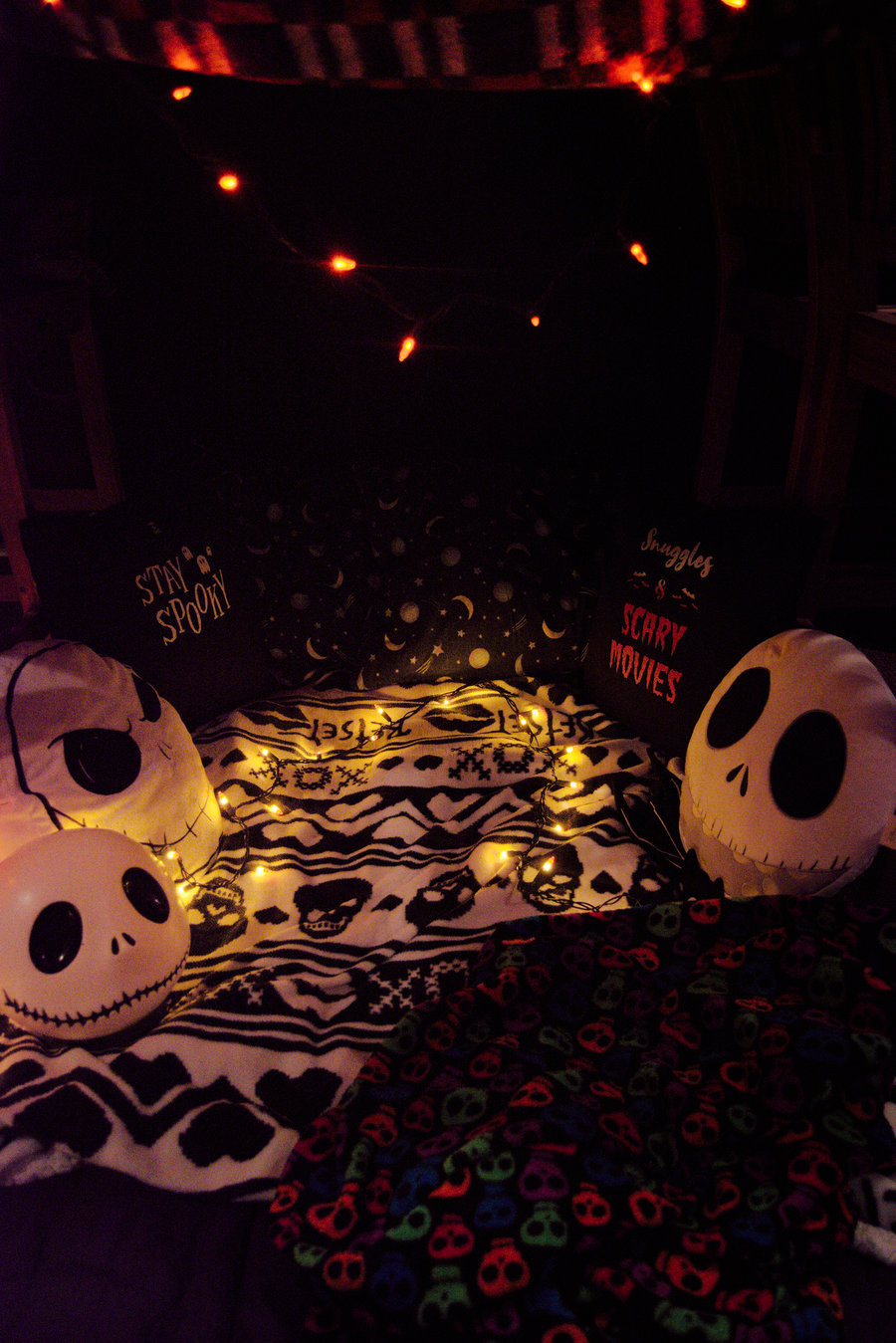 Virtual Halloween Party
A very common activity to do these days is to have virtual hang outs with our friends and family. So why not have a virtual Halloween party?! Everyone can get dressed up, grab their favorite Halloween drink, and you can still celebrate together. My friends and I had a virtual party for Memorial Day and we talk for four hours! It was a blast!
Bonfire
Another great Halloween at home idea is to have a bonfire. This is a perfect thing to do on a chilly Halloween night. You can sit around the fire with some Halloween drinks and snacks. It would also be fun to watch a Halloween movie on your computer by the fire.
Whatever your Halloween plans are this year I hope my Halloween at home ideas gave you some inspiration to make your Halloween extra spooky!
Please check out some of my other Blog-O-Ween posts such as Blog-O-Ween Day 29- Unique and Easy Costume Ideas and Blog-O-Ween Day 3- Haunted Halloween Playlist.
Happy Halloween and Stay Spooky!
-Caroline 🙂
Shop the Stay Spooky Collection!