Halloween may feel a little different this year, however that does not mean you cannot dress up! I usually have a Halloween party every year and my friends and I always dress up. Whether you are hanging out at home with your family or having a virtual Halloween party, I have some unique and easy costume ideas for you on Blog-O-Ween Day 29!
The Peanuts Gang
The first unique and easy Halloween costume you can create is The Peanuts Gang. My brother, fiancé, and I dressed up as Charlie Brown, Linus, and Schroeder a few years ago. These costumes were not difficult to create at all. Everything I needed for my Linus costume I already had in my closet. My brother already had a yellow shirt and he drew the Charlie Brown design on to complete the costume.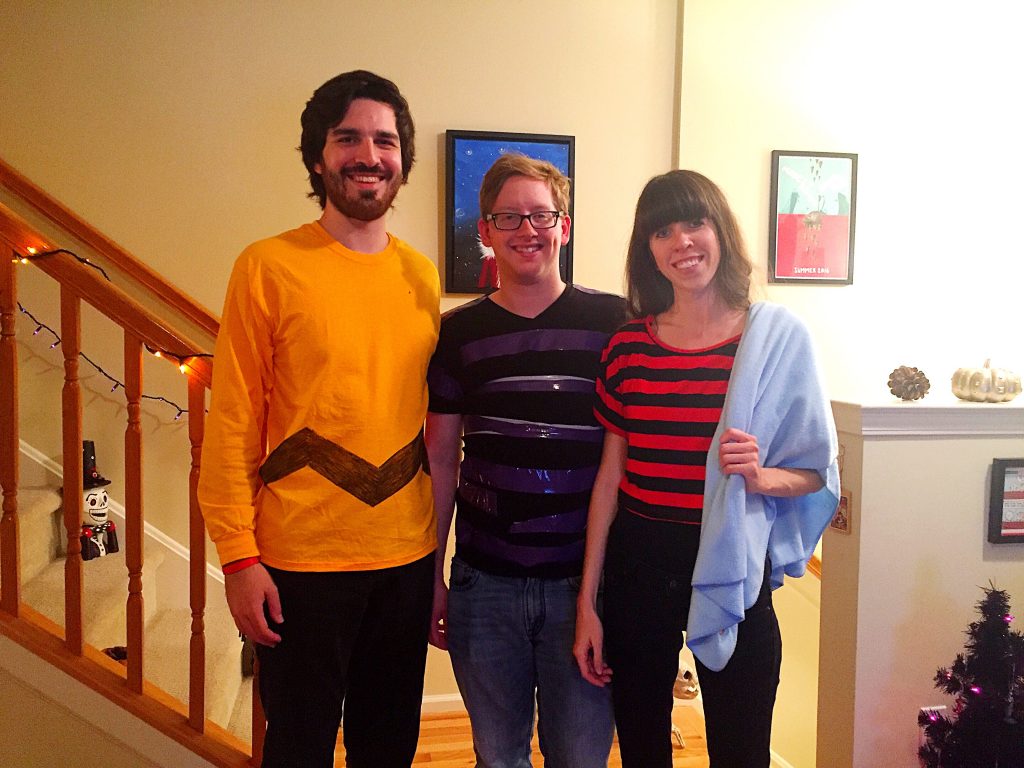 Whatever Charlie Brown character you choose, you might already have everything you need in your home to create the costume.
Miguel From Coco
Last year I dressed up as Miguel in the Land of the Dead from Coco. I had such a fun time with this costume. This was another costume that I pretty much already had all of the items I needed. The only item I needed to purchase for my Miguel costume was the white face paint.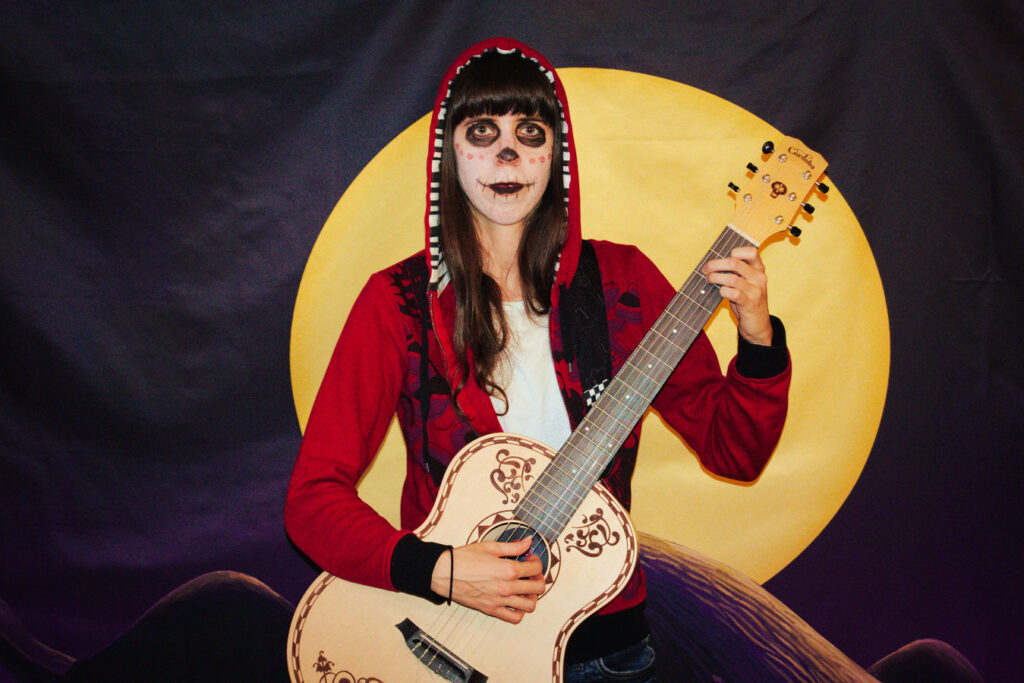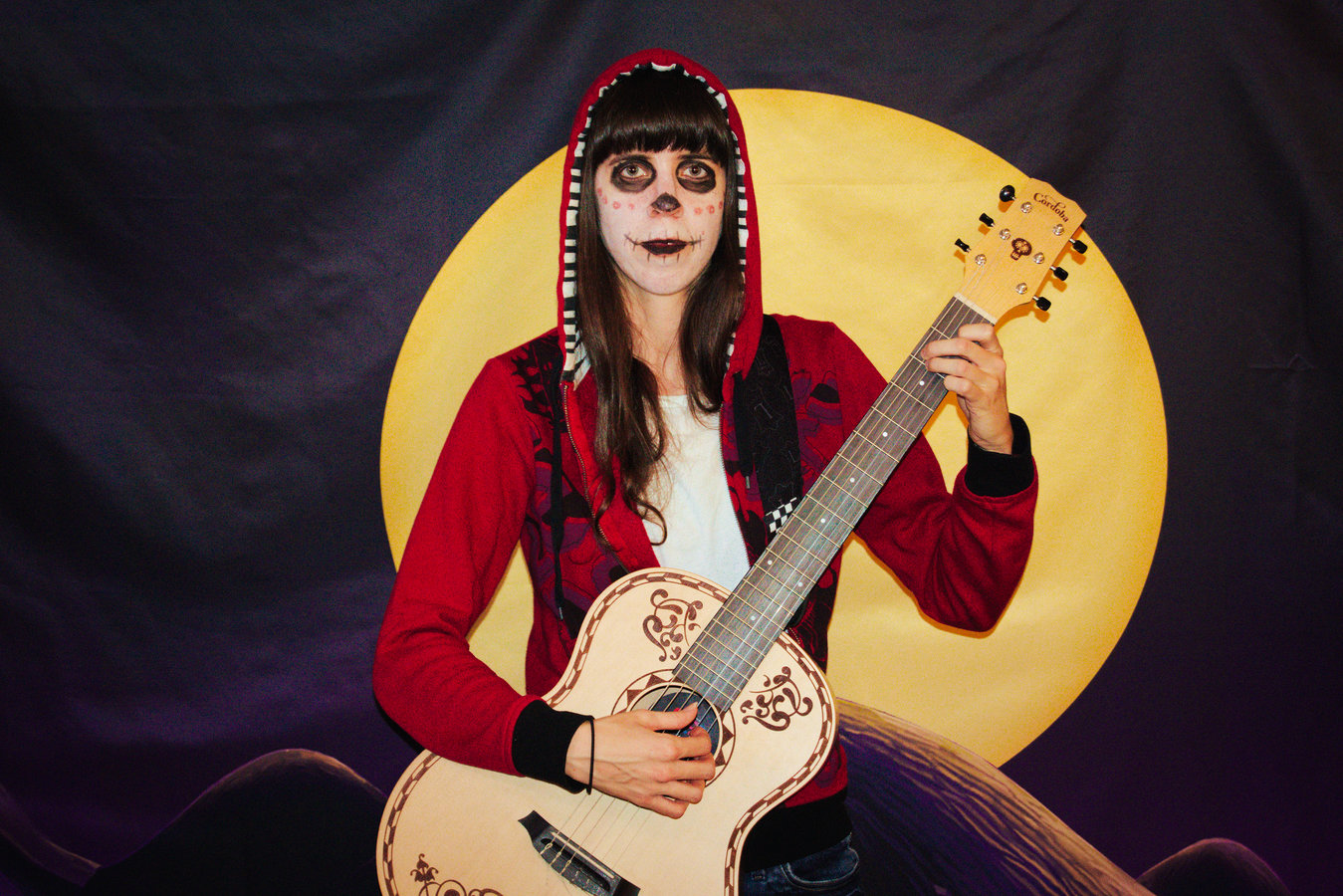 Even if you do not own a guitar, this is still an easy costume to put together. For Miguel's clothing you only need jeans, a white t-shirt, and a red hoodie. All of these items I already had. If you really wanted to get crafty, you could make a card board cut out guitar for your costume.
Legends of the Hidden Temple
Another easy and favorite costume of mine was the Blue Barracudas team from Legends of the Hidden Temple. I loved this show growing up and always wanted to be a contestant on it. A few years ago I got to live my dream through our Blue Barracudas Halloween costume.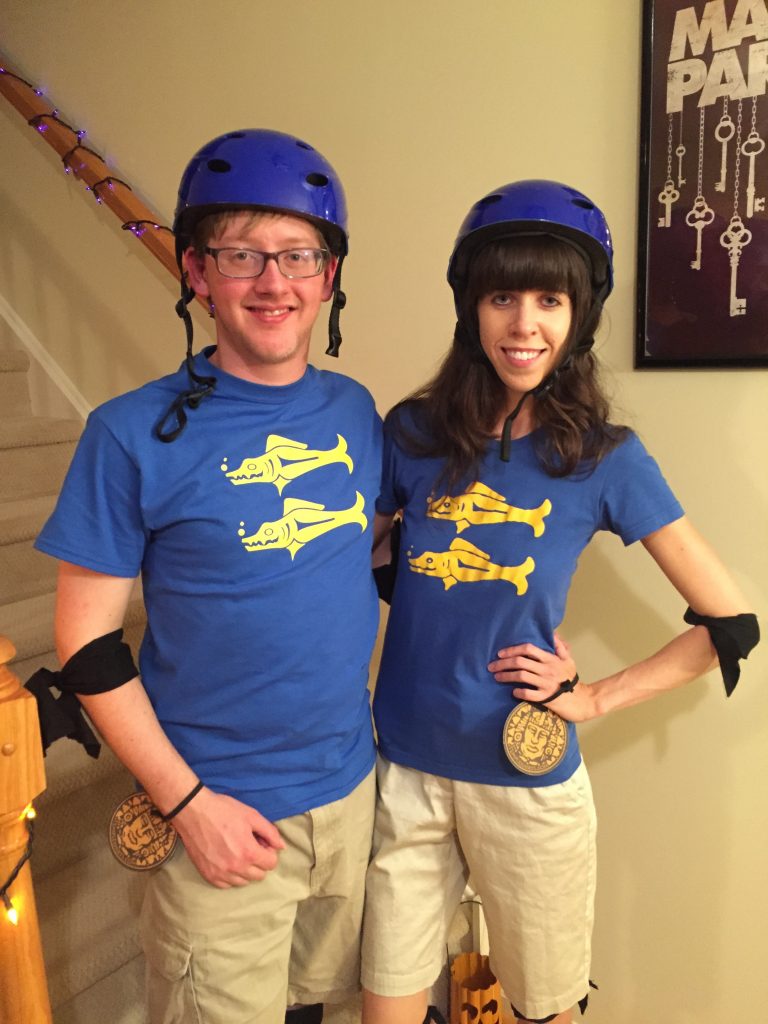 We did purchase the Blue Barracudas shirts, however the shorts and helmets we already had. The pendants came with our shirts, however you could always print out a picture of one instead. If you are crafty, you could also make your own Legends of the Hidden Temple shirt.
Whatever your Halloween looks like this year, I hope it is spooky, fun, and you dress up! I hope you have enjoyed my unique and easy Halloween costume ideas for Blog-O-Ween Day 29. Please check out some of my other Blog-O-Ween posts, such as Blog-O-Ween Day 23- Un Poco Loco Classical Guitar Cover and Blog-O-Ween Day 20- Halloween Bar.
Stay Spooky!
-Caroline 🙂
Shop the Stay Spooky Collection!