Every October needs a movie marathon. I love having a cozy night at home with a hot beverage, lots of blankets, and a scary movie. For Blog-O-Ween Day 11, I wanted to share my Tim Burton Movie Marathon List with you! If you are a Tim Burton fan or just looking for some new movies to watch, keep reading.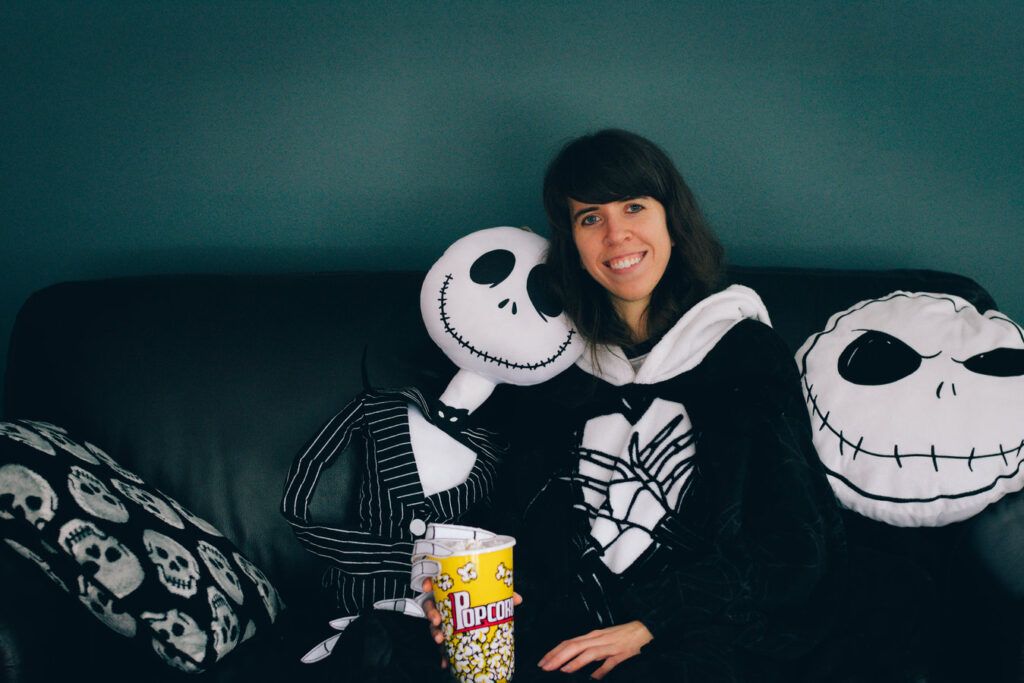 As you may know from reading my blog, The Nightmare Before Christmas is basically my life, haha. I saw that movie when I was three and have been in love with it ever since. Even though The Nightmare Before Christmas is my favorite movie, I also enjoy a lot of Tim Burton's other films. There are actually some movies on this list that I have not seen yet!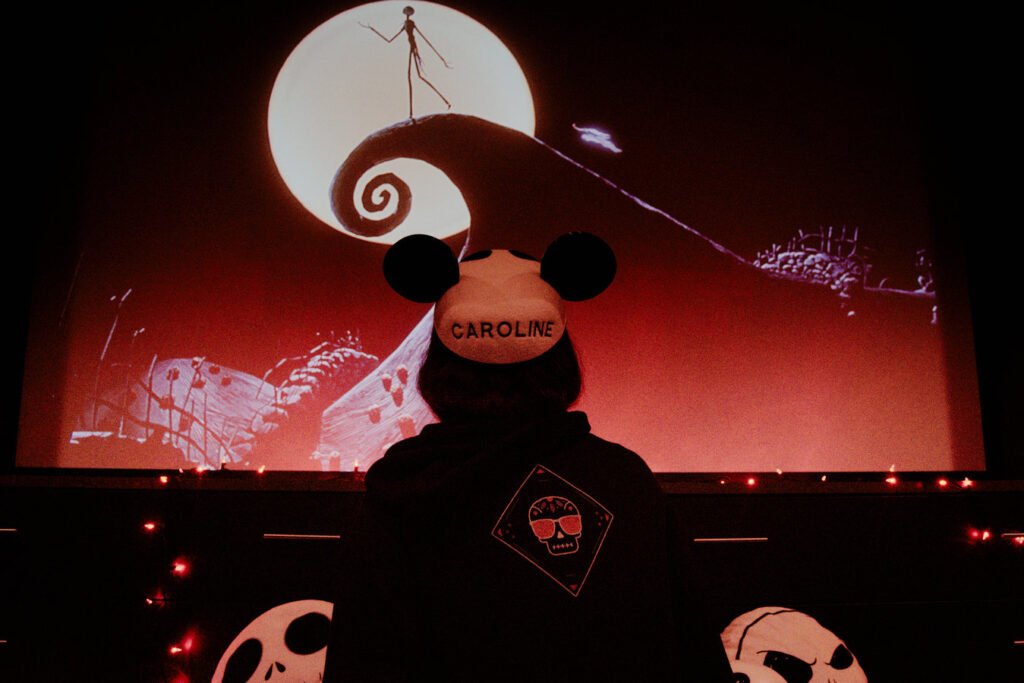 Some of these movies Tim Burton directed and others he produced, such as The Nightmare Before Christmas and 9. Make sure to save, share, and Pin this list for later. Let me know what your favorite Tim Burton movie is and if there are any on this list you haven't seen before. This list is in no particular order.
Tim Burton Movie Marathon
The Nightmare Before Christmas
Corpse Bride
9
Alice in Wonderland
Frankenweenie
Dumbo
Miss Peregrine's Home For Peculiar Children
Big Eyes
Beetlejuice
Big Fish
Dark Shadows
Sleepy Hollow
Sweeny Todd: The Demon Barber of Fleet Street
Pee-Wee's Big Adventure
Batman
Edward Scissorhands
Batman Returns
Ed Wood
Mars Attacks!
Planet of the Apes
Charlie and the Chocolate Factory
James and the Giant Peach
Cabin Boy
Batman Forever
Abraham Lincoln: Vampire Hunter
Alice Through the Looking Glass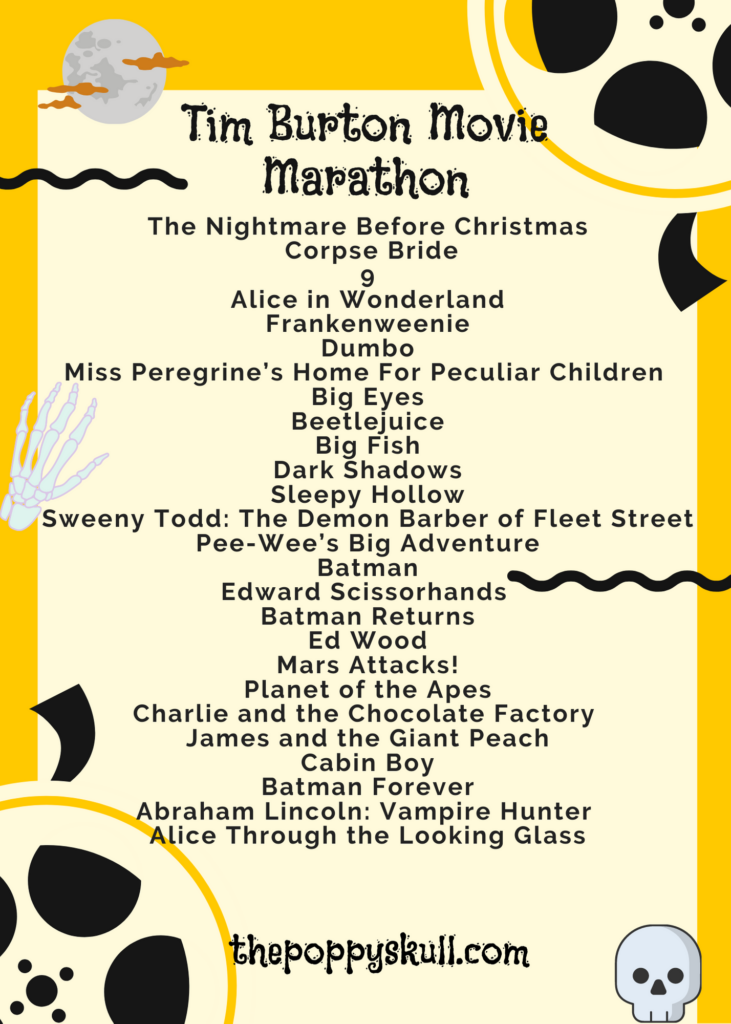 Whether you are looking for a new or old Tim Burton film to watch, I hope this list gives you some great ideas. I enjoy watching his other movies, however my favorite is and always will be The Nightmare Before Christmas.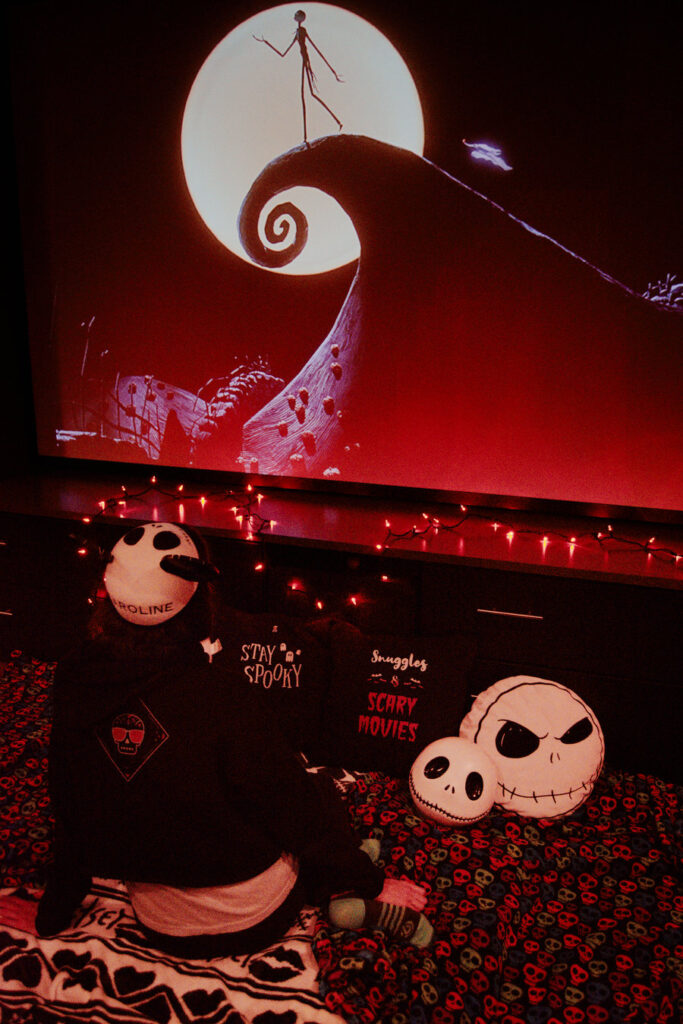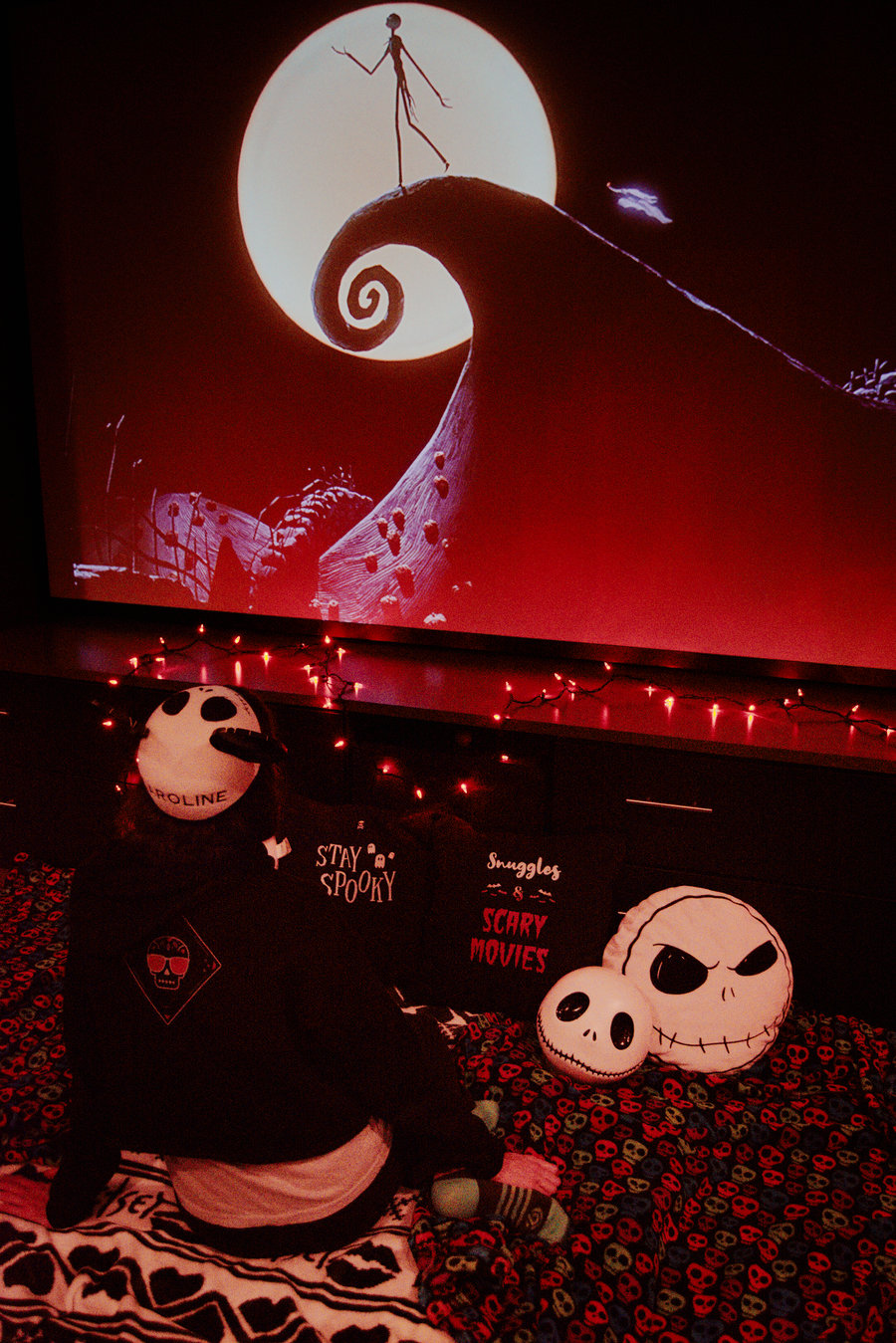 If you are looking for some more scary movies to watch, check out my list from last year's Blog-O-Ween. You can also check out my Animated Halloween Movie List.
Make sure to check out the other Blog-O-Ween posts such as my Nightmare Before Christmas Bathroom and my Haunted Halloween Playlist!
Stay Spooky!
-Caroline 🙂
Shop the Stay Spooky Collection!