Looking for something spooky, comfortable, and fun to wear this Halloween season?! Look no further than my new Spirit of Halloween Dress! Today for Blog-O-Ween Day 12 I am sharing my new dress and design, just in time for Halloween!
Spirit of Halloween Dress
When I was sketching out the designs to add to the Stay Spooky Collection, I had the idea of creating an all over print dress. After working on some basic sketches and sending them to my friend Louie, he brought my idea to life. I always tell him that what he does with my sketches is exactly how I saw it in my head but could not draw it out well, haha.
After uploading my design and submitting my order it arrived today. I wanted to make sure everything was perfect with the dress before sharing it. Now I can share my latest design, Spirit of Halloween Dress!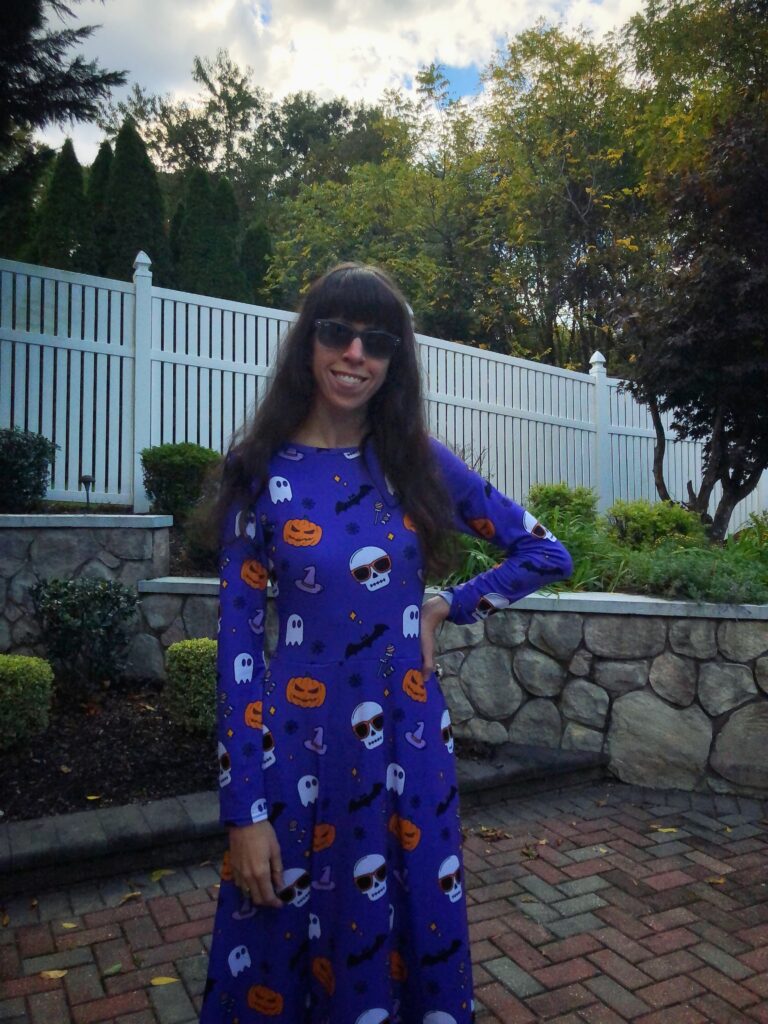 This dress is super comfortable. It is not itchy or heavy, but rather a nice comfortable material. One of the best parts of this dress is the pockets, which makes it even more amazing!
I already know all of the occasions I am going to wear this dress for. The Spirit of Halloween Dress can be paired with booties or sneakers. You can also wear it with tights or leggings. The possibilities are endless when it comes to styling this dress.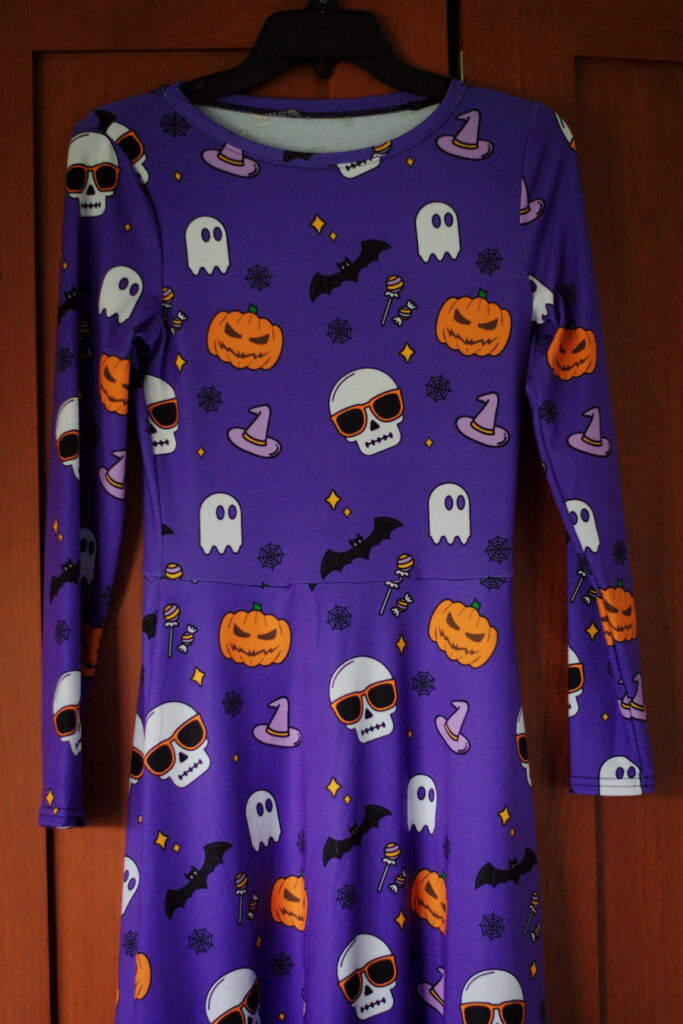 If you love Halloween as much as I do, you need the Spirit of Halloween Dress! If you are thinking about having this dress in time for Halloween, you have to order asap or by October 26th with express shipping. I am definitely going to still wear mine after Halloween so even if you place your order too late, I would still wear it this fall.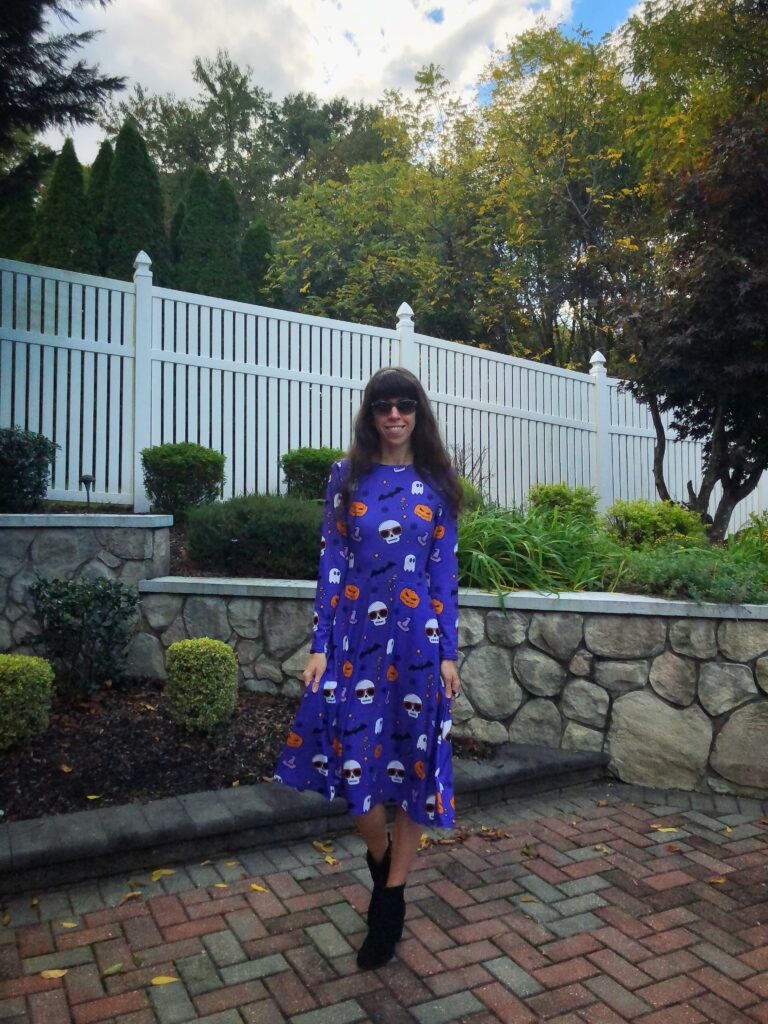 I hope you enjoyed Blog-O-Ween Day 12 and checking out the Spirit of Halloween Dress! You can check it out by clicking here and shopping the rest of the Stay Spooky collection by clicking here!
Stay Spooky!
-Caroline 🙂
Check out some of the other Blog-O-Ween posts below:
Spooky Fun Flight Tips
Create Your Own Glass Pumpkin Patch