Every season has fun activities we can partake in and adventures we can go on. In the summer we go swimming and hang out at the beach, in the fall we get to pick pumpkins, find our way through a corn maze, and drink apple cider. Today for Blog-O-Ween Day 4 I am sharing my 2021 Fall Adventure List with you.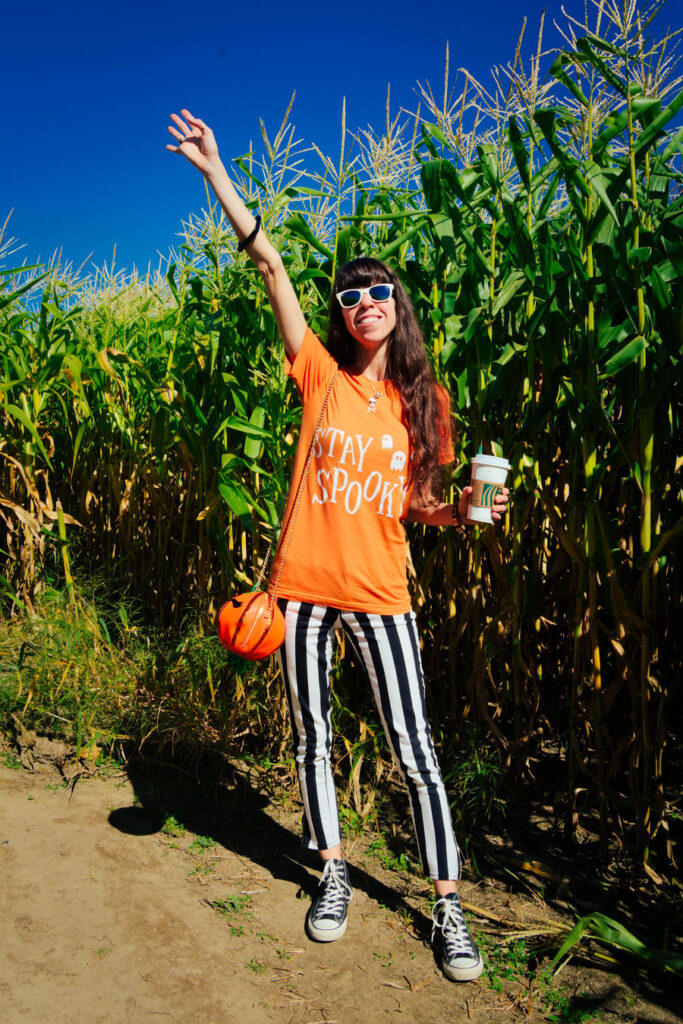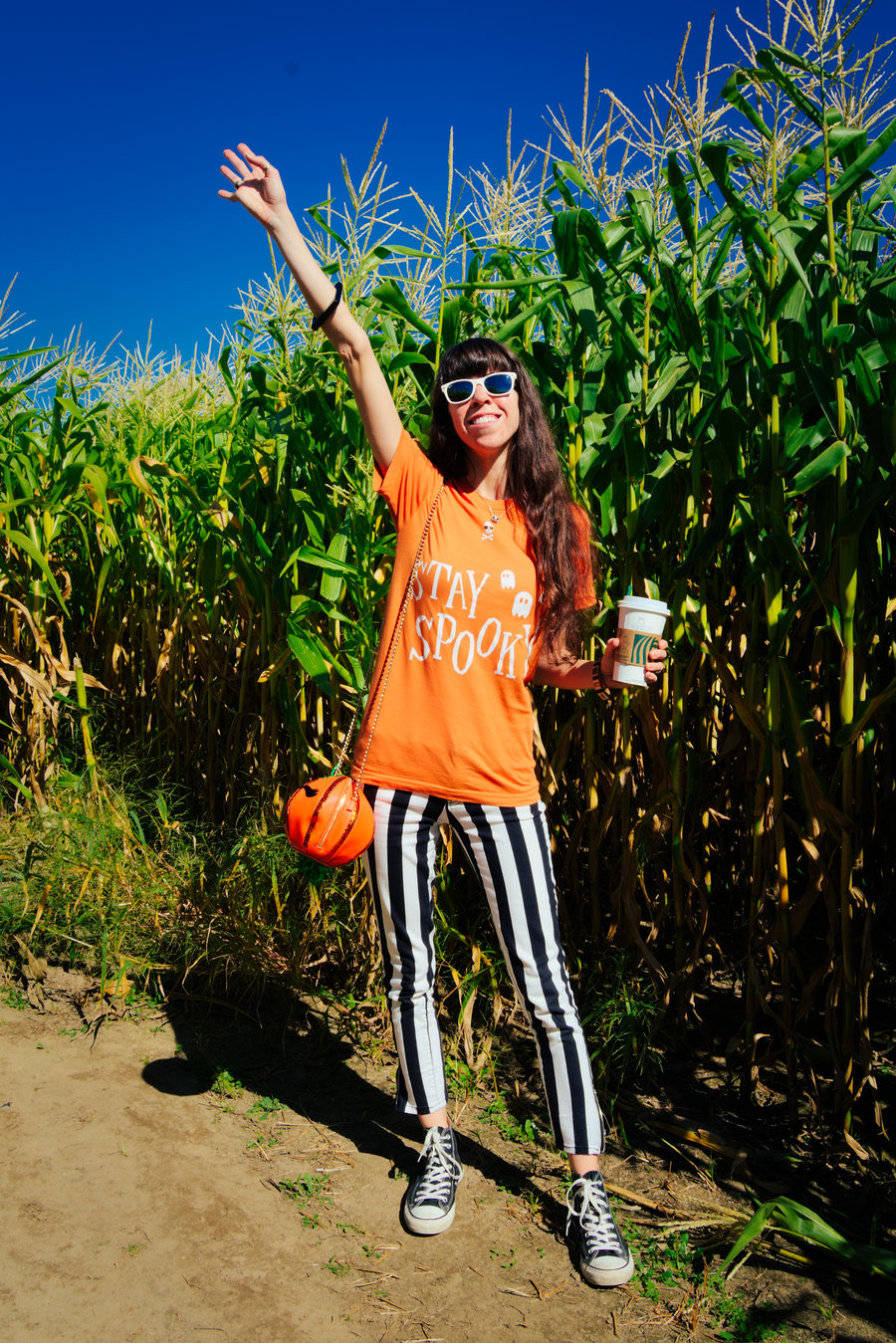 I have created and shared a Fall Adventure list the past two years of Blog-O-Ween. I enjoy creating and sharing these ideas for a few reasons. First, I find that by creating a list of things you want to do each season helps you to totally immerse yourself in the season you are in. Second, it gives you some fun adventure goals to set for the fall months. Third, you get to try some new things you might not have done last fall and create new memories.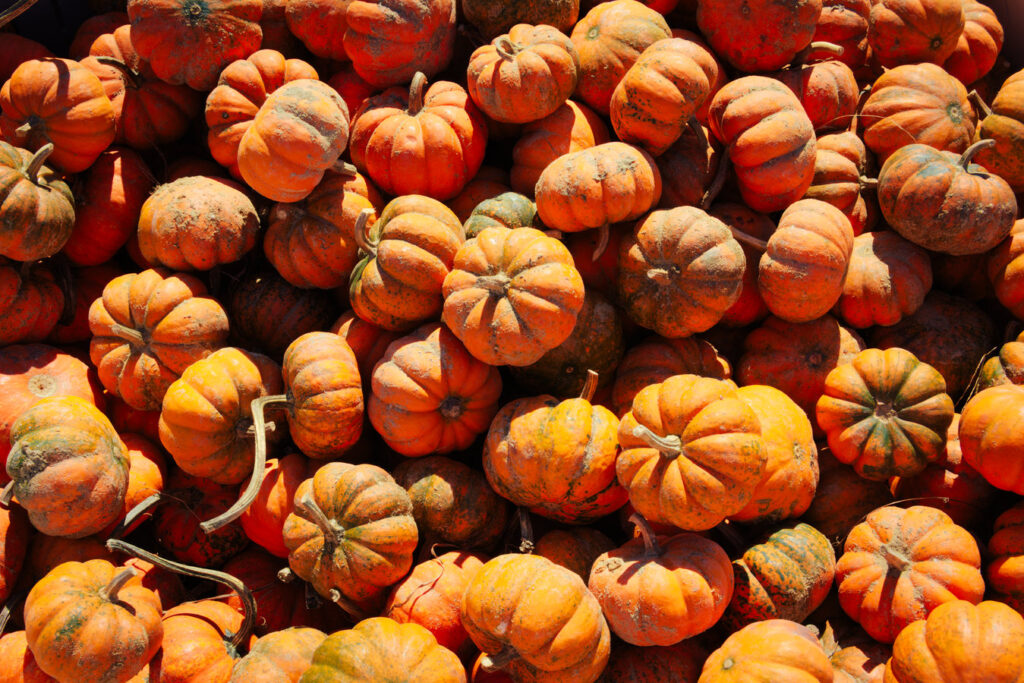 Some of these items on my Fall Adventure List I have done before, however I want to try them out at a different location this year. For instance, I have definitely been pumpkin picking many times, but I want to try a different farm this year. Here is what is on my 2021 Fall Adventure List.
Fall Adventure List
Decorate For Halloween and Fall
Wear Halloween Themed Clothing
Go Pumpkin Picking
Listen to Halloween and Fall Themed Music
Drink Apple Cider
Burn Fall Candles and Essential Oils
Explore a Spooky/Haunted Place
Find Your Way Out of a Corn Maze
Drink Hard Cider, Fall Wine, and Beer
Have a Fun Day Filled with Fall Activities
Cook a Spooky Brunch
Watch Scary Movies
Go Halloween Shopping
Admire the Changing Leaves
Visit a Haunted Attraction
Read a Scary Story
Build a Spooky Fort in Your House
If you like this list, do not forget to save, share, and Pin it for later!
I hope my 2021 Fall Adventure list gives you ideas for some fun all activities! If you complete any items on this list, let me know. Or if you think of anything I should add to this list, let me know in the comments. I hope everyone has a wonderful fall season!
Stay Spooky!
-Caroline 🙂
Shop the Stay Spooky Collection!
Check out the other Blog-O-Ween posts:
Nightmare Before Christmas Coffee Bar