Oh my gourd Alex and I took a trip to Milburn Orchards on Friday and had a blast! They have different activities that are fun for all ages. Today for Blog-O-Ween Day 10 I am taking you Pumpkin Picking at Milburn Orchards! 
Tickets 
I stumbled upon Milburn Orchards last year when I saw photos of their pumpkin house on Instagram. I wanted to go last year however we ran out of time. We wanted to try pumpkin picking at a new place this year so I found Milburn Orchards online and reserved our tickets.
You can go to Milburn Orchards any day of the week, however if you want to go to their Fall Festival, you will need to purchase tickets. Their Fall Festival takes places on Friday, Saturday, and Sunday from 10am-5pm. Alex and I were able to go early on Friday since we did not have to teach until later in the day. You also get 33% off if you go on a Friday. Tickets for Milburn Orchards Fall Festival gives you access to so many activities such as: the corn maze, boo-barn, pumpkin house, and more! We also purchased extra tickets for the hayride, which is not included in their festival pass. You can find a link to their tickets by clicking here.
Location
Milburn Orchards is located at:
1495 Appleton Road
Elkton, Maryland
21921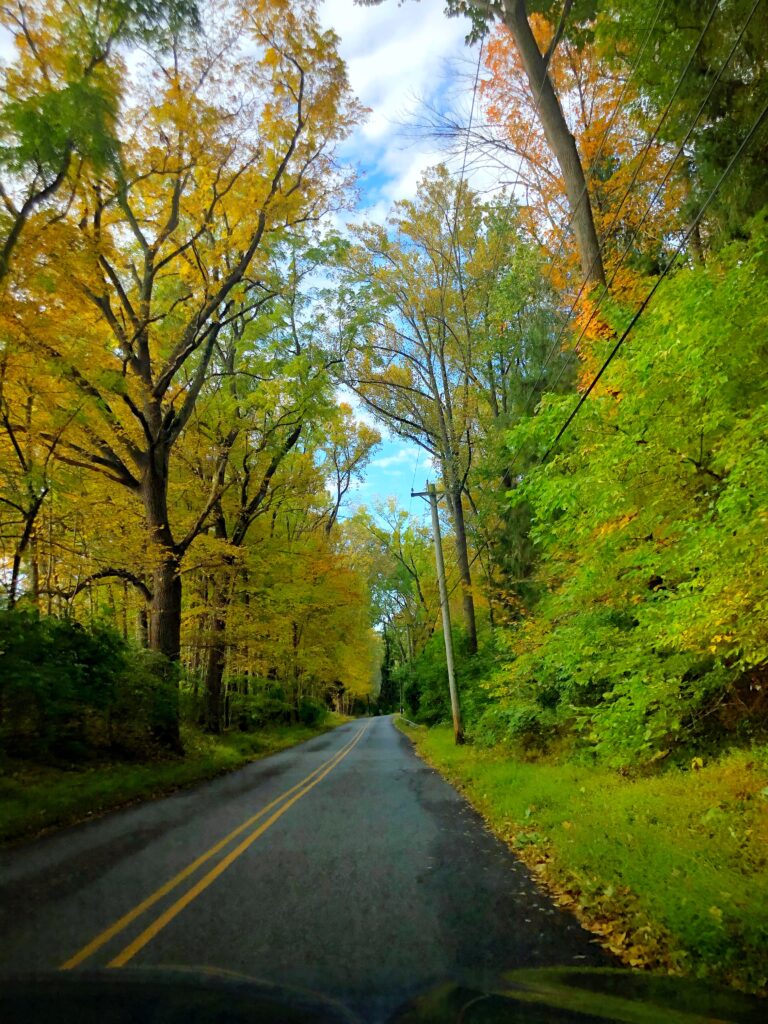 The orchards is about a half hour drive for us, but it was a beautiful, scenic, fall drive. We enjoyed every minute of it and listened to spooky music along the way. If you need some spooky music for the season, you can check out some of these Blog-O-Ween posts from last year: Blog-O-Ween Day 3- Haunted Halloween Playlist, Blog-O-Ween Day 22- Spooky Salem Road Trip Playlist, and Blog-O-Ween Day 7-Halloween Party Playlist.
Pumpkin House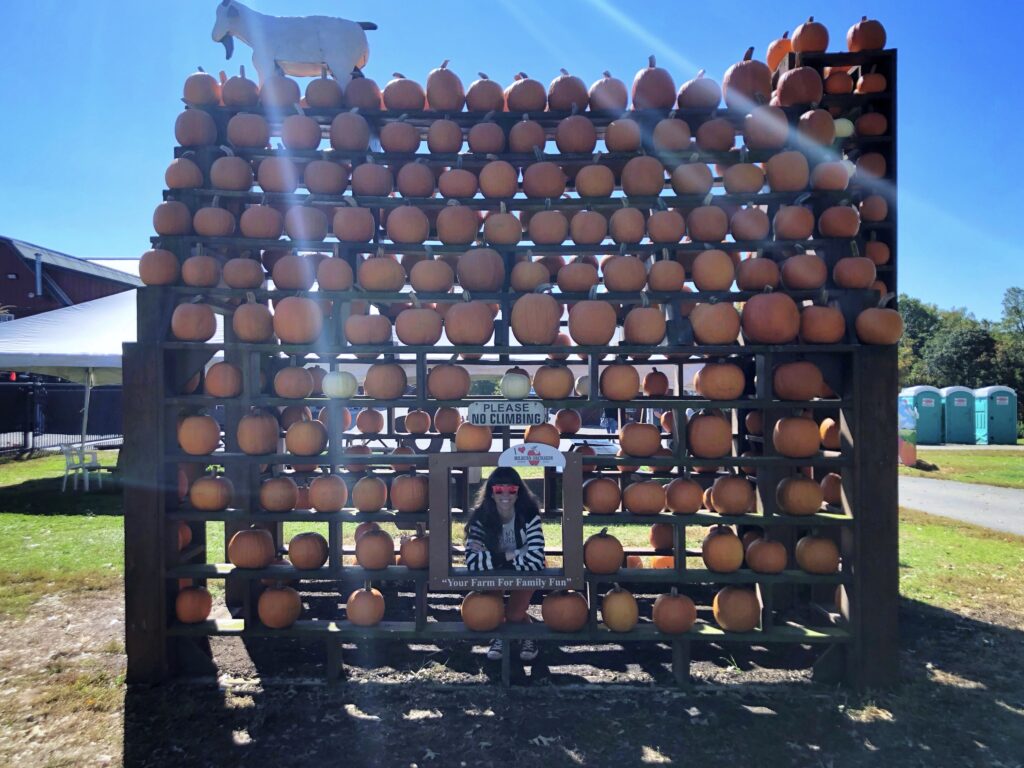 We arrived at Milburn Orchards around 10:30am, which was perfect timing. It was not crowded and the weather was perfect. As soon as we got into their Big Backyard, I went straight to the Pumpkin House. This house is one of the reasons I wanted to come here. It is super cool and a great spot for photos. It would be awesome to have one of these in your own backyard, haha.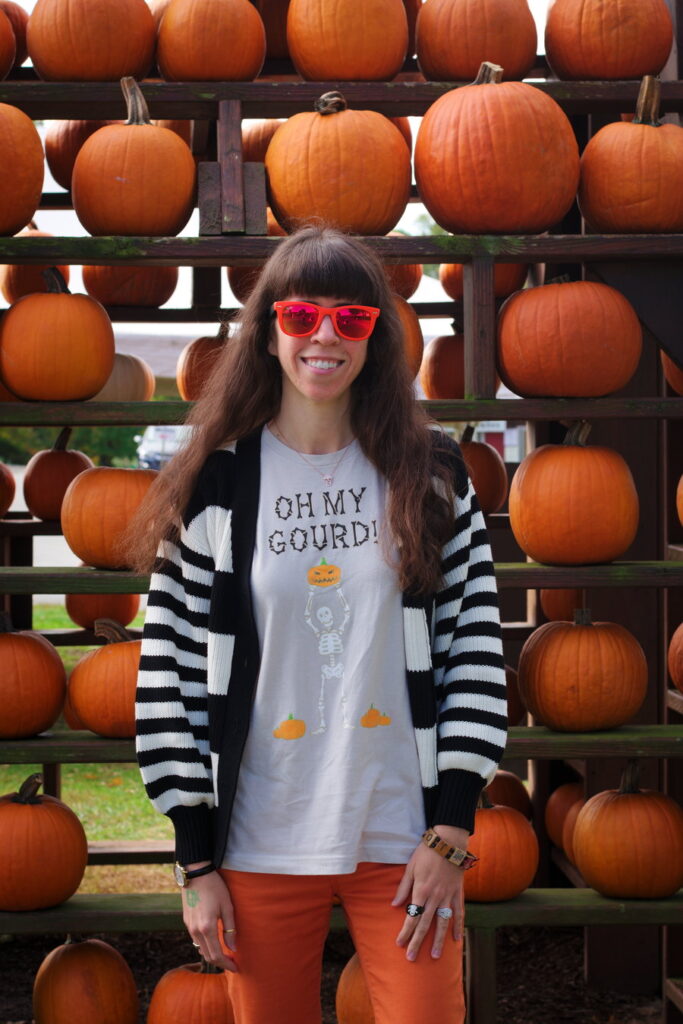 Shop my Oh My Gourd shirt here.
Big Backyard
After spending time taking pictures at the pumpkin house, we wandered around their Big Backyard. Milburn Orchards has so many things to do here! There are many different activities for kids of all ages. Alex and I had a great time wandering around on this beautiful fall day and checking out all they had to offer.
We stumbled upon a fenced in area that had a horse and many goats. The goats were a lot of fun to watch and they had a huge wooden walkway that they could use to go from one area to another.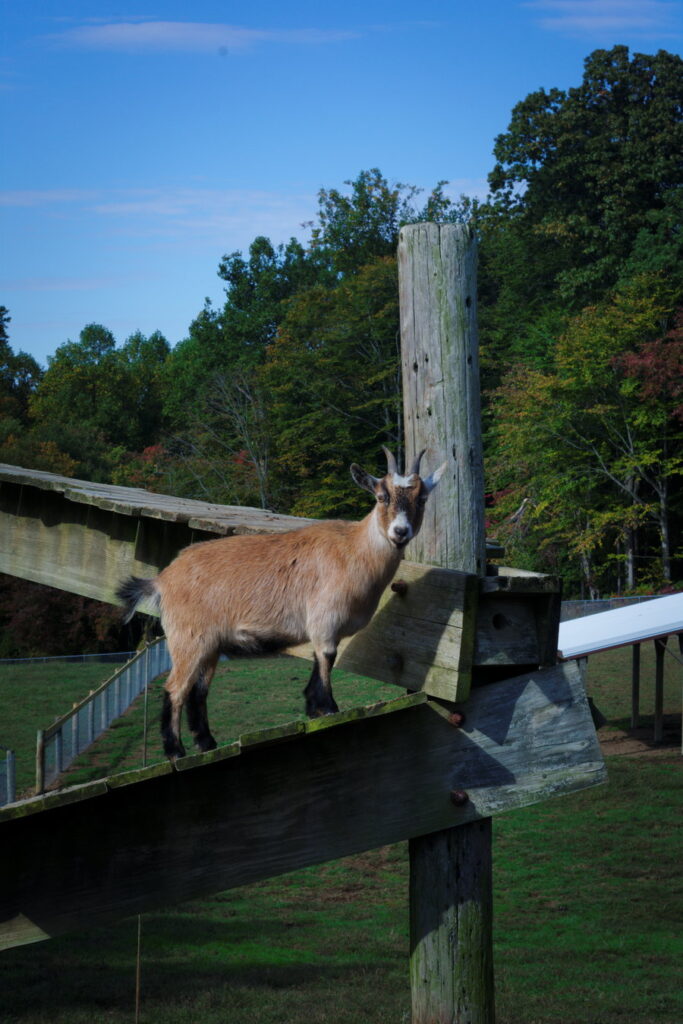 Alex and I also went into the Boo-Barn. This is a spooky indoor area that you can walk through and see different Halloween scenes. There are also buttons you can press to make each scene talk and come to life. The Boo-Barn is spooky but not too scary for kids.
Corn Maze
Another fall activity Alex and I wanted to do was a corn maze. Milburn Orchards has a massive corn maze. They even had a map at the entrance that they encourage you to take a picture of. At first we tried finding our own way through the maze. However after awhile we realized that we were totally lost and should use the map to help us. Alex was able to get us out of the corn maze and it took us a total of 20 minutes. It was a lot of fun though and definitely the best corn maze we have been in.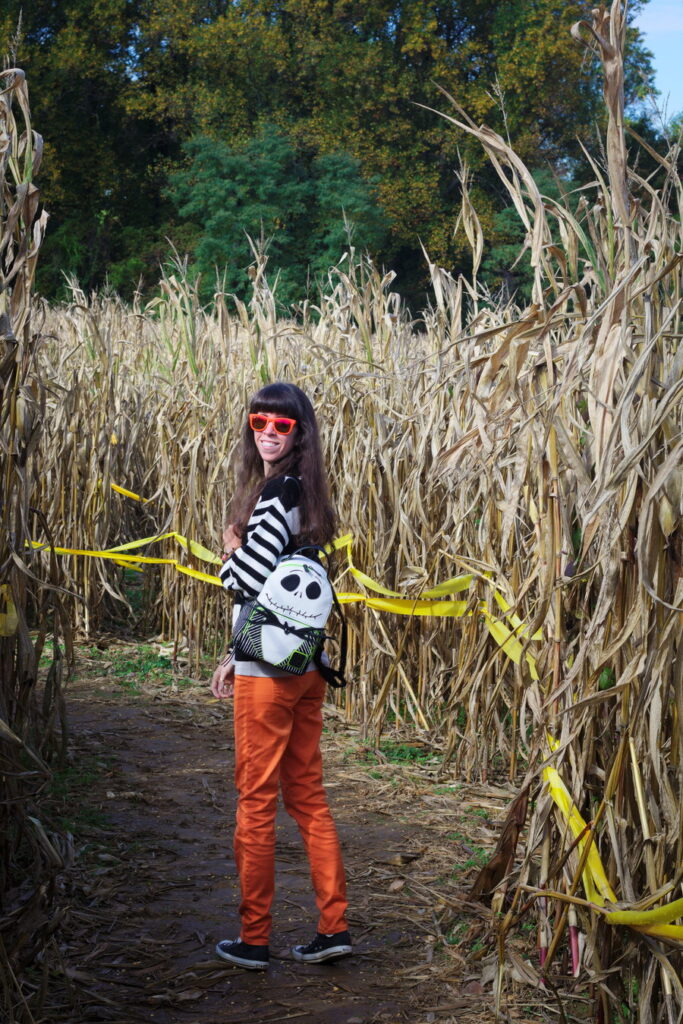 Hayride
Another activity we purchased tickets for was the Milburn Orchards hayride. The hayride does cost extra but it was definitely worth it. This hayride was different from others we have been on because you sit in actual hay. You do not sit on bales of hay, you legit sit in loose hay. It was actually kind of funny and everyone left the hayride with hay all over them. The hayride only had a few bales of hay to sit on, but these were mainly for grandparents of little kids on the ride.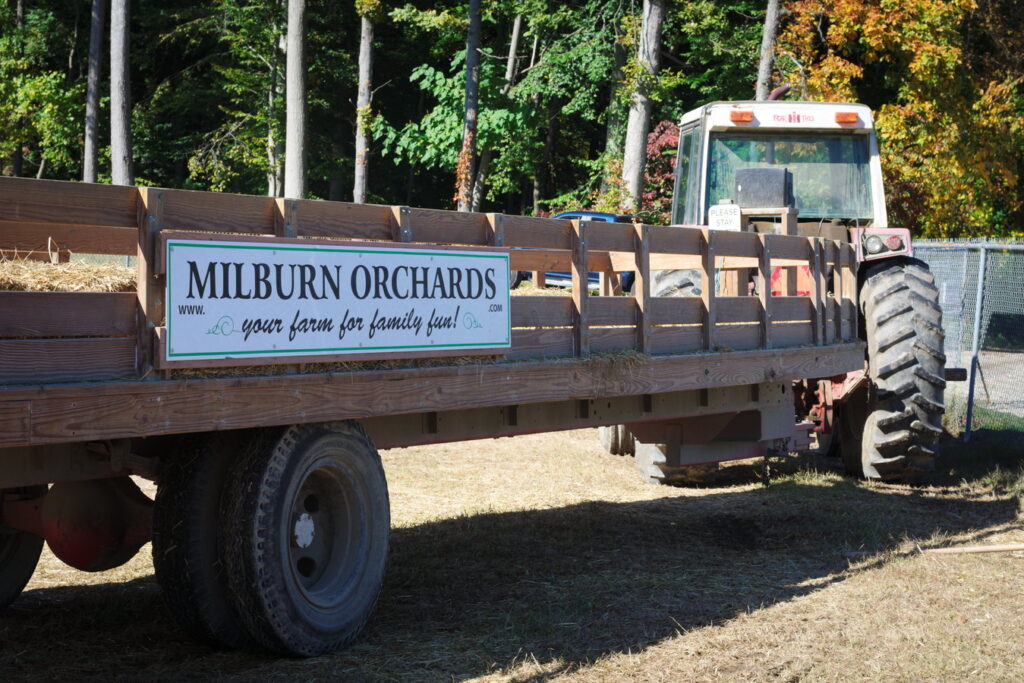 The hayride was a beautiful 15 minute ride through the woods and orchards. Again it was a perfect fall day for this and we had a great time.
Pumpkin Picking
After doing all of the fun activities at Milburn Orchards Fall Festival, we made our way to the pumpkin picking area. This is located right next to their Farm Market. Before choosing which pumpkins we wanted to purchase we decided to go inside the Farm Market and see what they had to offer. They have everything you could possibly want inside their Farm Market, fruits, veggies, baked goods, dinner items, apple cider donuts, apple cider, and more. Once we decided what to purchase we checked out and went back to the pumpkins.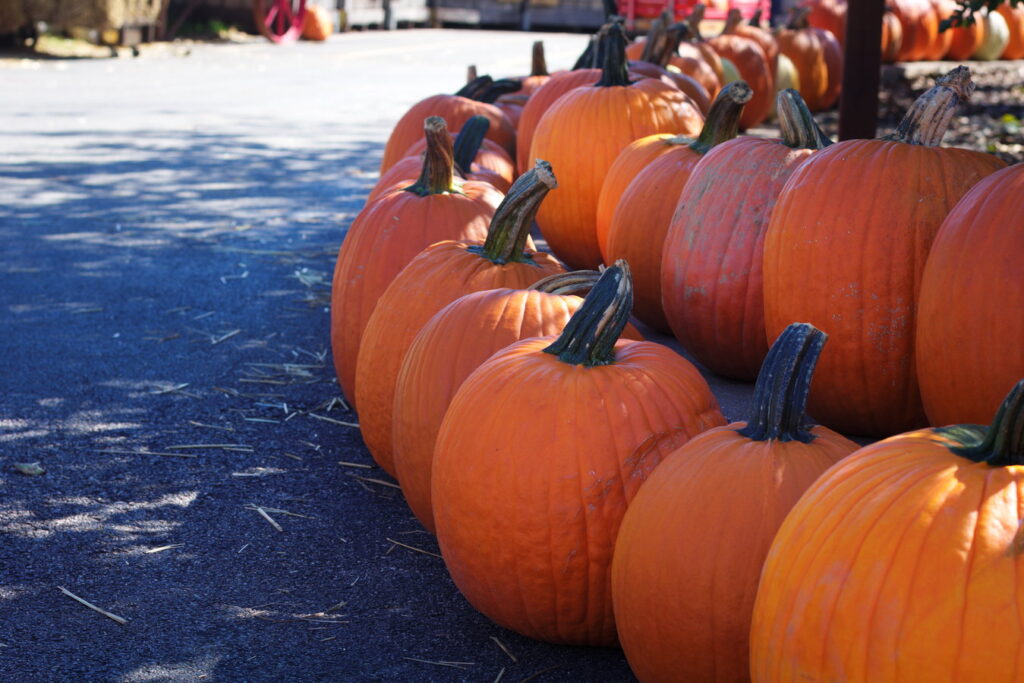 Milburn Orchards has a huge variety of pumpkins to choose from. We ended up getting a few medium sized pumpkins and a massive 40 pound pumpkin that Alex picked out!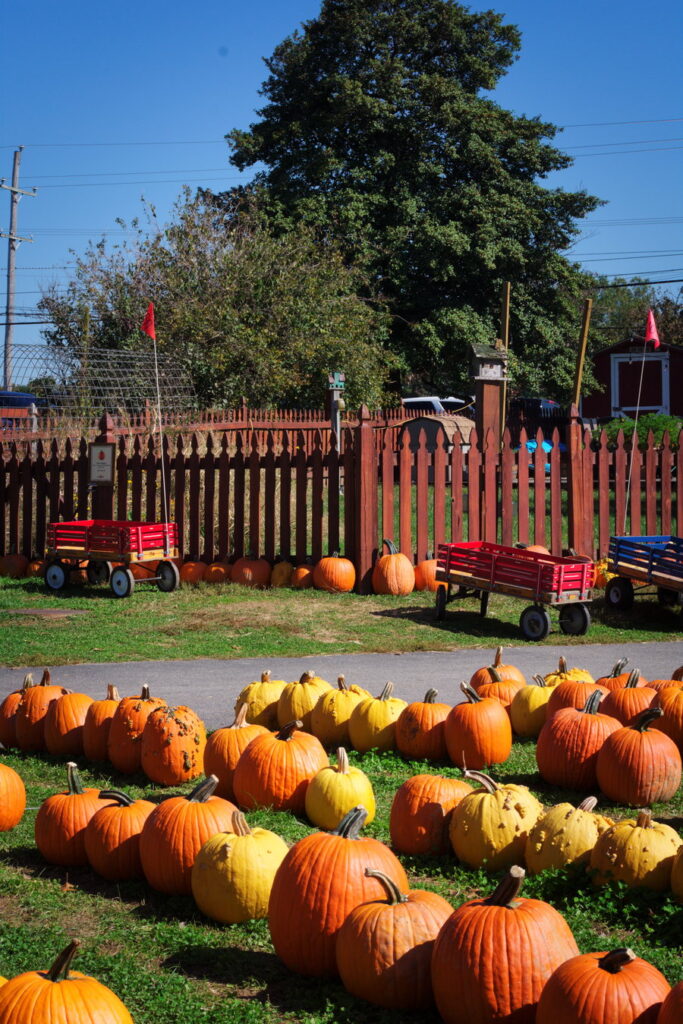 Milburn Orchards was a beautiful place to spend a fun filled fall afternoon. Alex and I were there for two hours and could have stayed even longer. No matter what age you are this is an awesome place to enjoy the fall season. Milburn Orchards also has apple picking available on Saturdays and Sundays. This is another activity you will need to pre-purchase a ticket for since it does become crowded. If you are looking for a fun new place to try this fall, I would definitely recommend Milburn Orchards. You can check out their website here.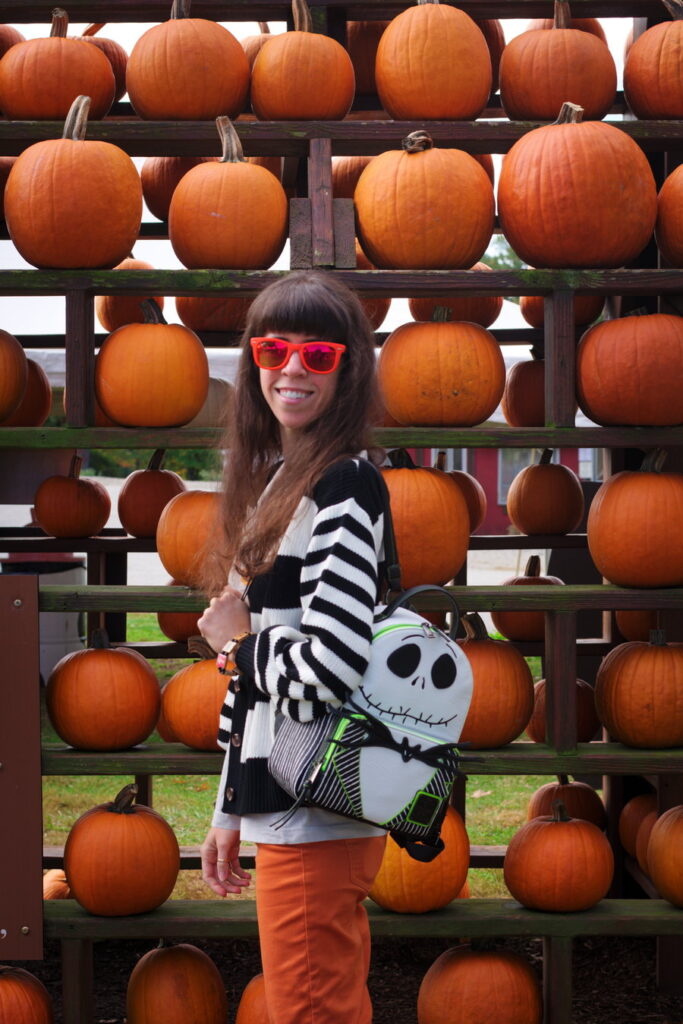 Stay Spooky!
-Caroline 🙂
Check out some of the other Blog-O-Ween posts:


Create Your Own Glass Pumpkin Patch
The Wickedest Town In The West
Shop the Stay Spooky Collection here!